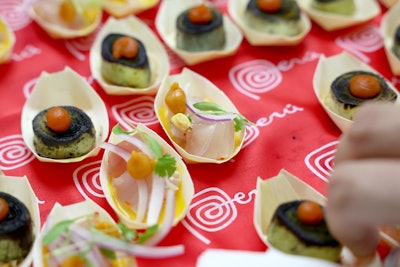 NEW YORK—Almost 50,000 foodies gathered to celebrate the 16th annual Food Network New York City Wine & Food Festival presented by Capital One from Oct. 12-15. The festival featured more than 80 events throughout the city including walk-around tastings, late-night parties, and a lineup of intimate dinner experiences with top chefs like Daniel Boulud, Esther Choi, Marcus Samuelsson, Michael Symon, Michael Voltaggio, and others.
The annual event raises awareness for God's Love We Deliver, a provider of medically tailored meals and nutrition counseling for individuals living with severe illness in New York City.
The 2023 edition included FoodieCon presented by Instagram, held at Hard Rock Hotel New York on Oct. 14. The inaugural NYC event featured top content creators, in partnership with Digital Brand Architects—such as Nick DiGiovanni (@nick.digiovanni), Gianluca Conte (@itsqcp), Nadia Caterina Munno (@the_pastaqueen), Nicole Keshishian Modic (@kalejunkie), and Tiffany Chen (@tiffanytchen)—discussing the latest trends at the intersection of food, culture, and tech, along with competitions, workshops, tastings, cocktail parties, and more.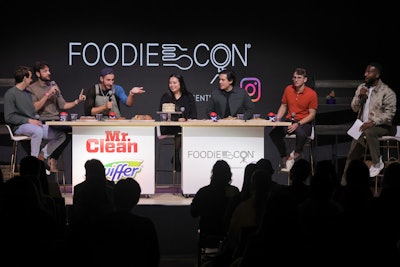 Lee Schrager, founder of the Food Network New York City Wine & Food Festival presented by Capital One, the Food Network South Beach Wine & Food Festival presented by Capital One, and FoodieCon, explained that the content creators were selected based on a number of factors. "Not only were we looking for people with strong reach and highly engaged audiences, but we made a concerted effort to curate a lineup that prominently featured a diverse group of real movers and shakers who have unique content and clear points of view."
The concept debuted earlier this year at the South Beach Wine & Food Festival, where more than 15 food influencers took part in a full day of programming at Loews Miami Beach Hotel.
Each event's programming was unique to its respective city, Schrager said. The South Beach event was situated on the beach with various panels, cooking demos, and book signings, while the New York event had some new additions including live competitions, food trivia, a buzzer-beater game, interactive editing workshops, and a chance to sample some of NYC's most viral foods. It also featured rooftop happy hours with celebs such as Neil Patrick Harris. "The goal, of course, is to continue to elevate our event year after year," he said.
"We recognize the power and true influence that content creators hold in today's world, so we decided to provide a new platform for them to not only gain more visibility, but to learn from each other, educate their audiences, provide tangible insights, interact with fans, and celebrate their success in a fun, creative way," Schrager said. "In a bustling city like NYC, there's such a strong appetite for this event from all sides—influencers, chefs, brands, and aspiring creators—and we're pleased to be able to bring everyone together."
This year, for the first time, guests also embarked on a journey aboard La Barca Cantina, a floating bar, as part of Sunset Sips at Sea presented by The Social Shell. Attendees cruised down the Hudson River while enjoying seafood bites crafted by local restaurants. Also new to the roster was the Best of Brooklyn hosted by Brian Lindo, which highlighted Brooklyn's top eateries at 74Wythe.
Keep scrolling to see more from this year's Food Network New York City Wine & Food Festival presented by Capital One...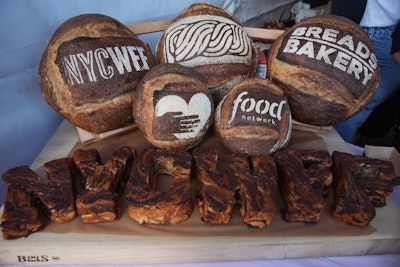 Photo: Rob Kim/Getty Images for NYCWFF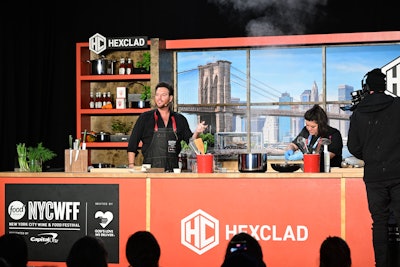 Photo: Dave Kotinsky/Getty Images for NYCWFF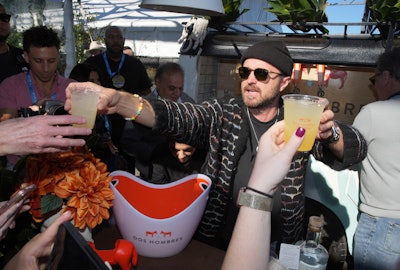 Photo: Rob Kim/Getty Images for NYCWFF
Photo: Michael Loccisano/Getty Images for NYCWFF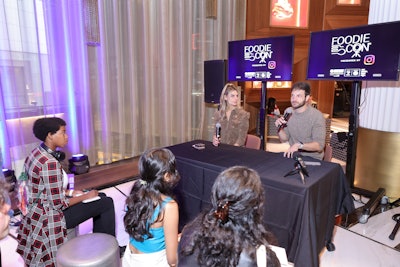 Photo: Michael Loccisano/Getty Images for NYCWFF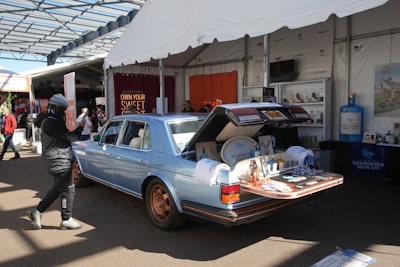 Photo: Rob Kim/Getty Images for NYCWFF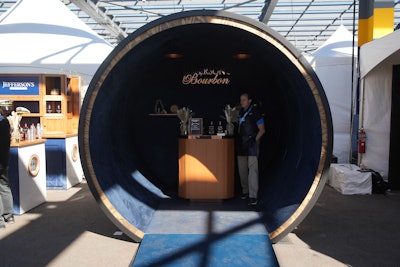 Photo: Rob Kim/Getty Images for NYCWFF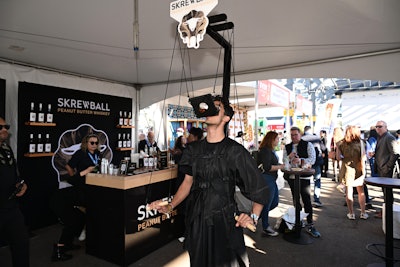 Photo: Dave Kotinsky/Getty Images for NYCWFF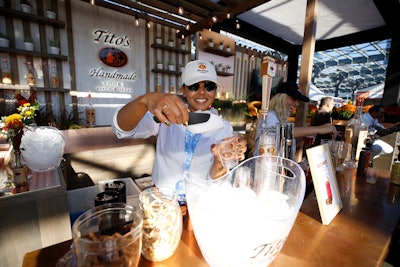 Photo: John Lamparski/Getty Images for NYCWFF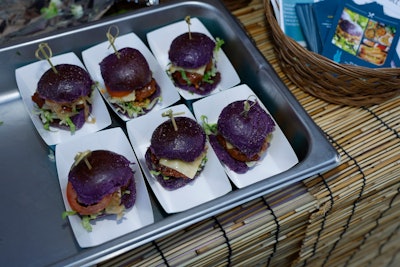 Photo: John Lamparski/Getty Images for NYCWFF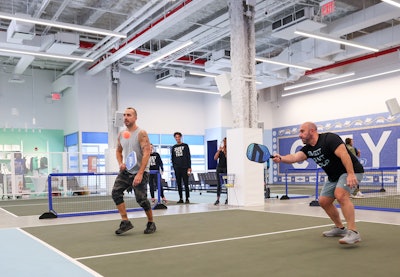 Photo: Jemal Countess/Getty Images for NYCWFF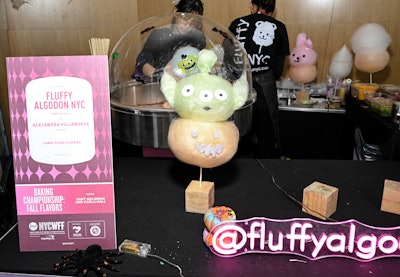 Photo: Daniel Zuchnik/Getty Images for NYCWFF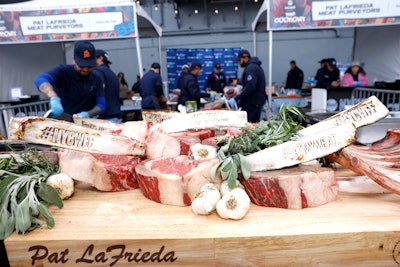 Photo: Jeff Schear/Getty Images for NYCWFF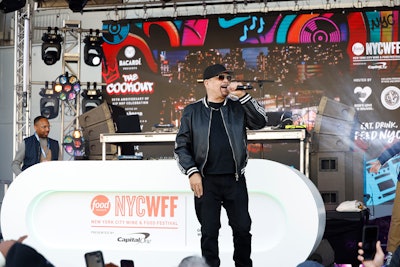 Photo: Jeff Schear/Getty Images for NYCWFF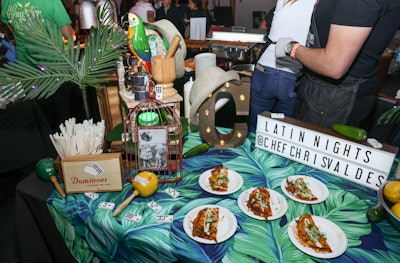 Photo: Jemal Countess/Getty Images for NYCWFF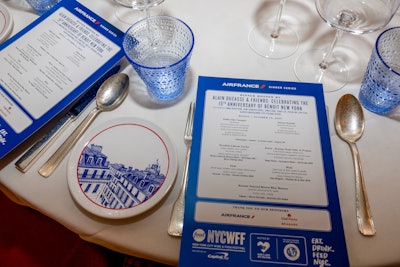 Photo: Tasos Katopodis/Getty Images for NYCWFF
Photo: Michael Loccisano/Getty Images for NYCWFF
Photo: Cindy Ord/Getty Images for NYCWFF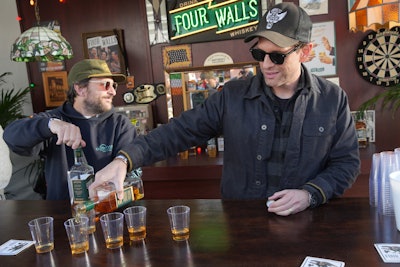 Photo: Rob Kim/Getty Images for NYCWFF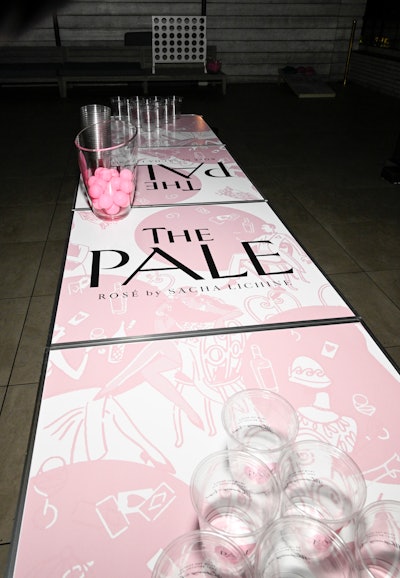 Photo: Daniel Zuchnik/Getty Images for NYCWFF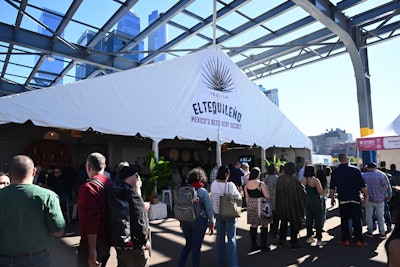 Photo: Dave Kotinsky/Getty Images for NYCWFF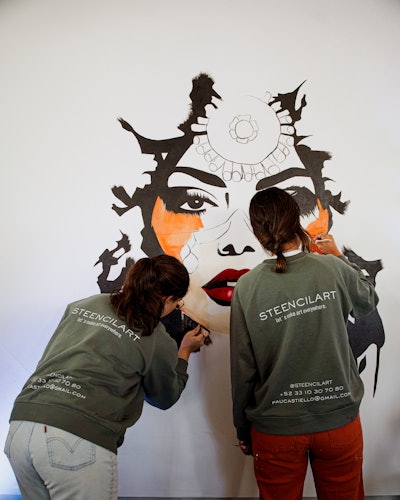 Photo: Courtesy of MVA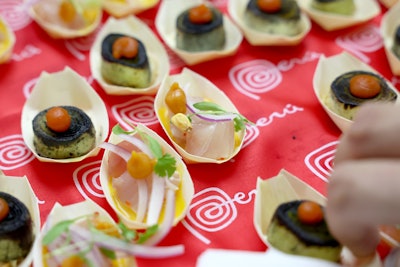 Photo: Mike Coppola/Getty Images for NYCWFF