MPI's Networking Extravaganza
April 2, 2001
Attendees of the
Meeting Professionals International Greater New York
(MPIGNY) chapter's
MPIGNY Hits It Big on Wall Street
event didn't waste any time: They were already networking before they even made it past the check-in table. (As we've often seen, people who plan parties and meetings seem to enjoy going to them more than anyone.)
Once inside the event, those who weren't busy chattering away about their companies were planning vacations by bidding on some of the bigger items in the 14th annual
Terry Spinelli
silent and live auctions, which included luxury hotel and spa stays in places like Beverly Hills, Cancun, Hawaii, Jamaica and Puerto Rico. More than $45,000 from the auction went to the
Children's Hope Foundation
, the
Terry Spinelli Scholarship Foundation
and the
MPIGNY Education Forum
. (The late Terry Spinelli, a former MPIGNY board member, was a mentor to hundreds of MPI members.)
Event co-chairs
Doug Camp
,
Mara Bonfeld
and
Bonnie White
put on the event inside the
Regent Wall Street
hotel's ballroom, a grand venue with beautiful marble columns and arches that were lit with a warm orange-yellow light. The dining area was set off from the auction tables by freestanding partitions provided by the hotel, and a huge buffet table offered a variety of foods catered by the hotel. (The menu included grilled Moroccan style lamb chops; cornmeal crabcakes with pecan remoulade; spring rolls; chilled ratatouille salad; black peppercorn crusted strip sirloin of beef, moo shu pork and deviled quail eggs.) The Regent's kitchen also built an ice sculpture in the shape of a seashell that displayed cranberry cosmopolitans--the favored cocktail of the evening.
A three-piece classical trio booked through
Merry Miller Entertainment
provided dining music prior to the live auction, which was run by
Mark Albin
of the
Intrepid Sea Air Space Museum
.
Corporate Audio Visual Services
donated the use of the screens that displayed projections (by
Animatic Media
) of the names of corporate sponsors, and pictures and information about the live auction items.
One of our favorite auction items: a weekend slumber party package that included seven guest rooms and one luxury suite at the
Monarch Hotel
in Washington D.C.,
plus round trip
Amtrak
transportation, lots of junk food, manicures for eight guests and an opportunity to raid the hotel's pastry shop and main kitchen at midnight.
--Suzanne Ito
More about the hors d'oeuvres at this event...
More about the desserts at this event...
See more photos from this event...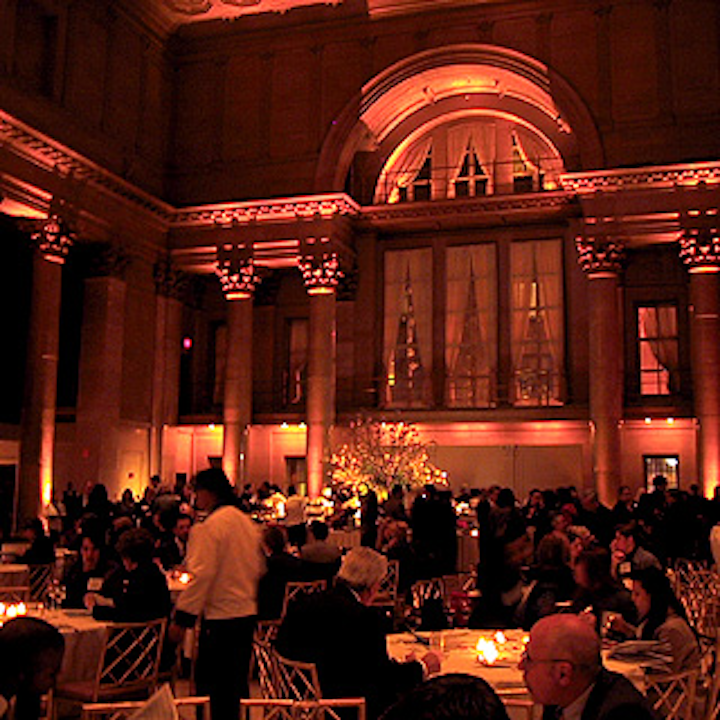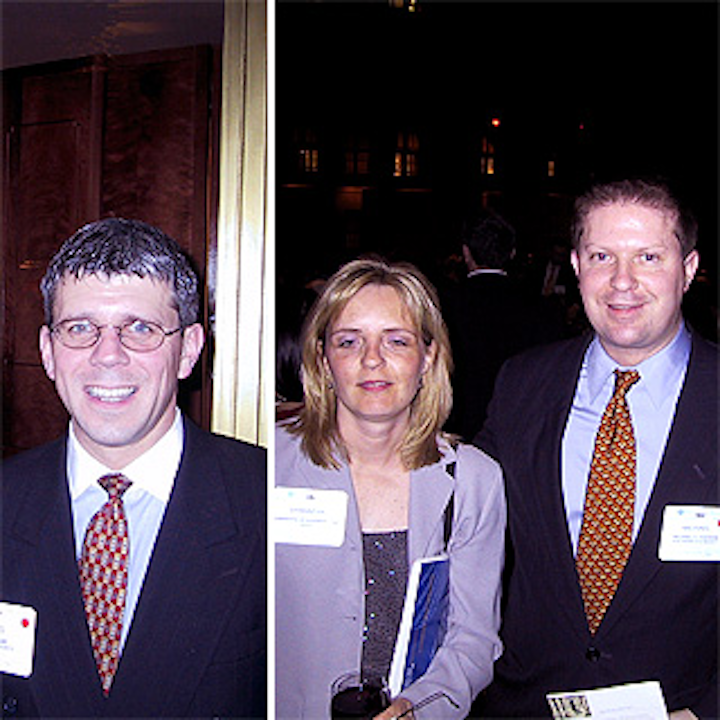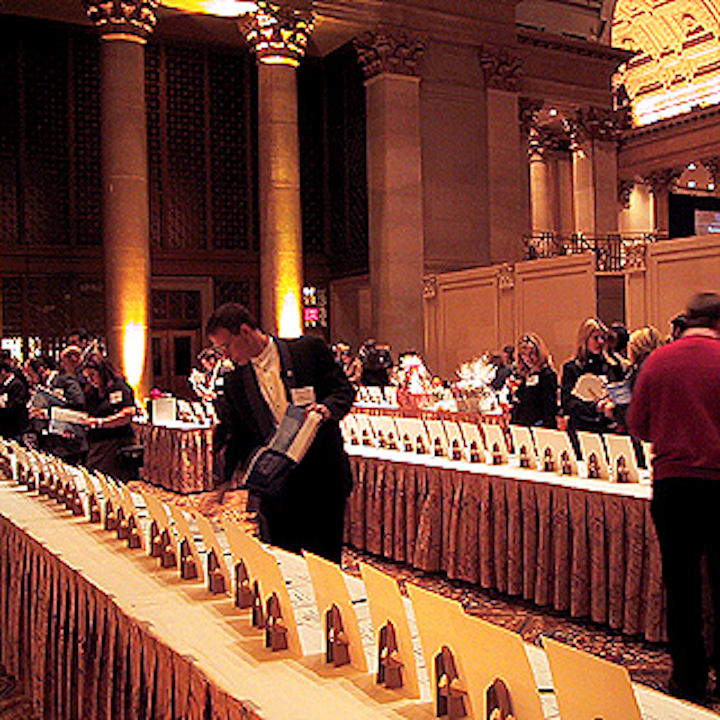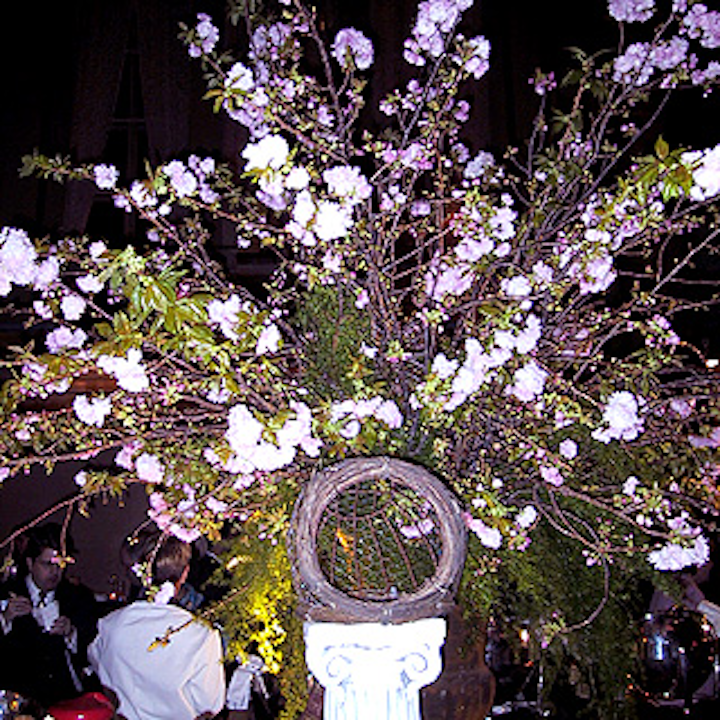 Featured Venues/Suppliers: