New Ideas for an Engaging Silent Auction Display
A Washington fund-raiser created elegant displays for its silent auction, adding to the decor and saving square footage.
June 6, 2016
The 19th annual Vintage Affair, a benefit for the Children's National Medical Center, centers around a wine tasting and both live and silent auctions. A move to a new venue called for a rethinking of the silent auction displays, which allowed for a more functional design and more space for guests.
Previously held in embassies and hotels, this year the May 7 event took place at Dock5 at Union Market, an industrial space located in the same neighborhood the hospital serves. Ann Goettman, president of the hospital's Board of Visitors, sought to use the venue to give a younger, fresher feel to the event, which many guests have attended for years. The space provided a blank canvas for decor and layout, and Goettman turned to Bravo Events to rethink the environment.
Bravo and Design Foundry worked together to design the art installation-style auction set-up with five 3- by 6-foot tables showcasing the wine selection, and two walls measuring 12 and 20 feet long, respectively, to display plaques for the restaurant and dining gift certificates as well as experiences such as sporting event tickets and hotel stays. By having auction items on the walls and using a mobile bidding service via 501 Auctions, the team freed up nearly 100 square feet of event space for additional high-boy tables that would otherwise have been used for more auction items.
The auction layout also allowed for an easier transition of the five tables used for wine displays after the auction closed. They quickly became dessert buffets.
"The challenge with auctions is that they take up a huge floor plan and footprint in a traditional way of laying them out," said Nancy Shaffer, president and C.E.O. of Bravo. "With mobile bidding there is no need for bid sheets so it's one less thing needed for table space."
This marked the second time the event used mobile bidding. Guests received a custom login to the auction website prior to the event. Once there, they could find and bid on the items using their smartphones. The program also allowed for remote bidding for anyone who couldn't attend in person, and offered push notifications with a message whenever someone had outbid them—without naming the bidder.

"When you can see who outbid you, like your boss or friend at work, [on a bid sheet] people may not choose to go higher—but now it's anonymous, which is what we want," said Goettman. "It's a fund-raiser, so the more bids the better."
The 185 silent auction items generated $78,000. In total the event generated $935,000 from auction, sponsorships, tickets, and on-site donations. After having a record-breaking year in both sponsorships and auction dollars raised in 2015, the new board coordinating the wine tasting and auction-focused affair focused on the guest experience and on developing future donors rather than trying to beat the previous year's $1.3 million pull.
"Last year a former president of the board of directors was chair of the event so a lot of people donated [that don't otherwise]," said Goettman. "We wanted the new board [of visitors] to feel like they had the freedom to do something different and have it be great instead of trying to fill those shoes."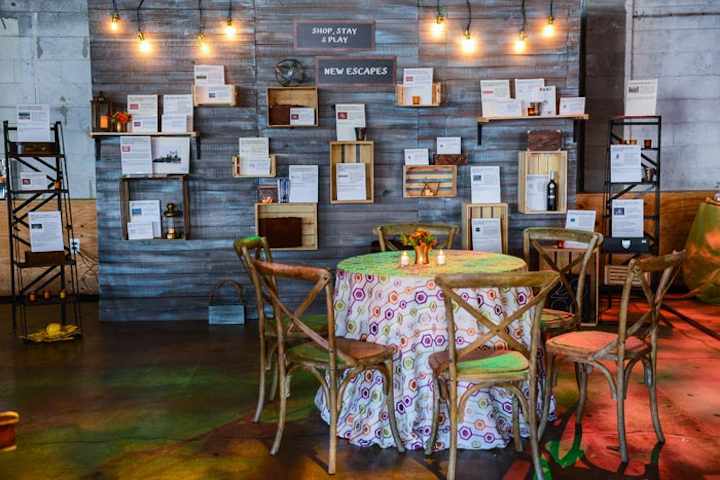 Photo: FotoBriceno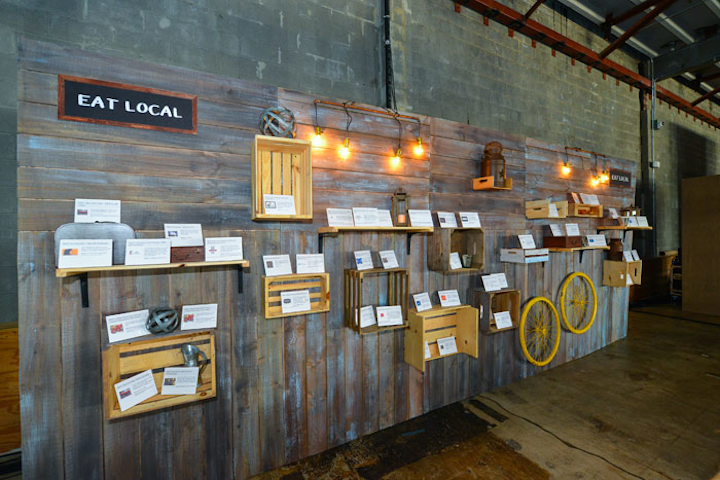 Photo: FotoBriceno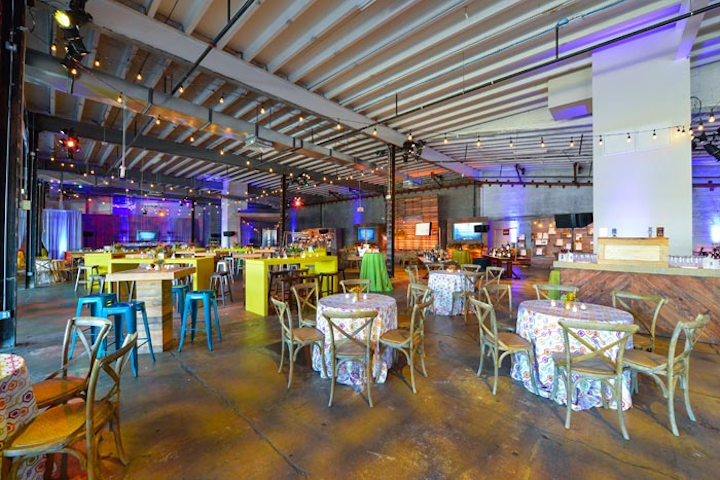 Photo: FotoBriceno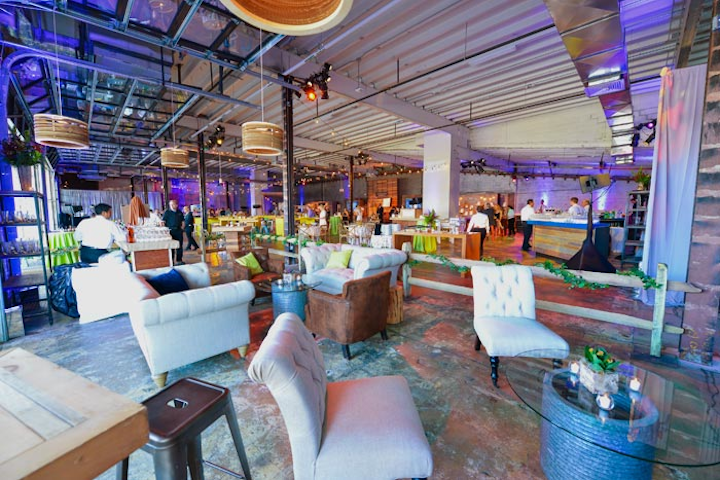 Photo: FotoBriceno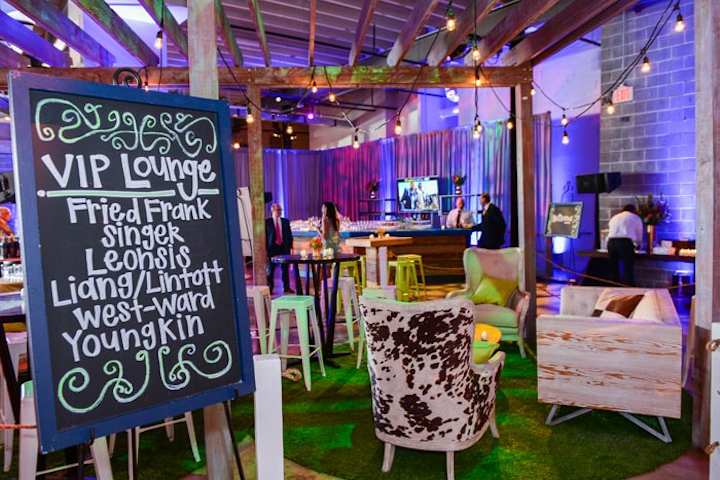 Photo: FotoBriceno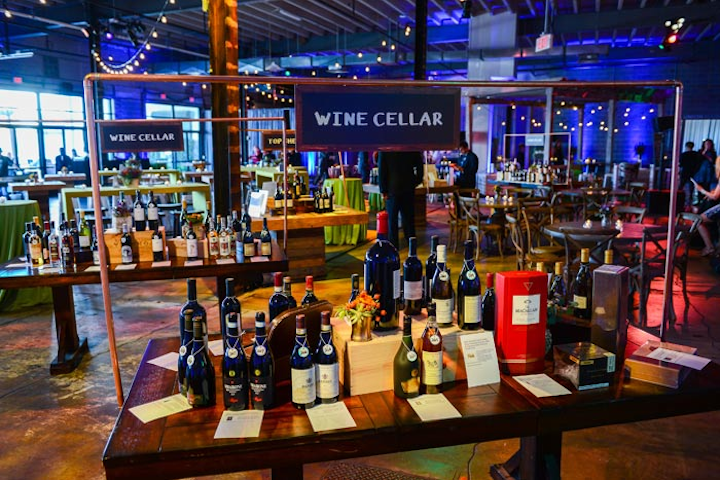 Photo: FotoBriceno
Featured Venues/Suppliers: