Every nonprofit hopes to set fund-raising records at their annual galas. On Friday evening the Prevent Cancer Foundation did just that with its 23rd annual Spring Gala at the National Building Museum, raising more than $1.58 million and hosting more than 1,000 guests. The organization's keys to success: leveraging its partnerships, targeting new industries for sponsorships, and tweaking its silent auction.
"Our co-chairs and committee put a lot of effort into diversifying our revenue stream and reaching out to new industries as well as just getting people into the room," said director of development Janet Hudson. "A lot of times you get corporations that really willing to donate because they believe in the cause, but no one show up to take the tables, so they give it back. But this year we had a lot of people in the room."
This year's sponsorship strategy included a specific focus on the automotive industry and brought in four new companies. Ford returned as a sponsor, joined by Goodyear, General Motors, the American Trucking Association, and the American Maritime Officers Association, who sponsored the event at levels ranging from $10,000 to $25,000 each.
Foundation C.E.O. and founder Carolyn "Bo" Aldigé noted the gala raises about 65 percent of its sponsorship revenue before the end of the calendar year to tap into any money companies have remaining in their budgets.
Following the December push, the event committee sends out invites in late January with links to the silent auction website to draw interest for the items and attendance onsite, which grew to more than 1,000 people, an increase of 100 from last year, requiring event designer David Tutera to rework the layout of the room just four days before the event. A series of 11 email blasts followed that during the month of February, a new initiative Hudson credits for increasing the buzz around the auction and bidding at the event, which experienced an increase of more than $15,000.
The silent auction included 66 items total and brought in $91,000. After noticing that past jewelry items performed well in the auction, organizers added a full category for clothing and jewelry with items such as a Hermes watch, a Fendi bag, and a Mindy Lam necklace. The Italian ambassador and his wife, the night's honorary patrons, also donated a dinner at their residence, multiple 30-minute test drives in a Ferrari, and a five-day trip to Italy—the latter of which sold for $6,400. Aldigé also noted the group focuses only on higher end items with opening bids starting at $500 to $1,000 each.
Adding to the record-setting total, the onsite call for donations, Lighting the Way to Prevention, brought in $63,000 to the bottom line, a $5,000 increase from 2016.
Monies raised from the gala will fund the foundation's research fellowships for young investigators nationally and its Washington-area breast and cervical cancer education and screening program for medically underserved Latinas.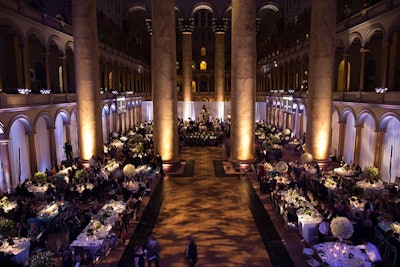 Photo: Jack Hartzman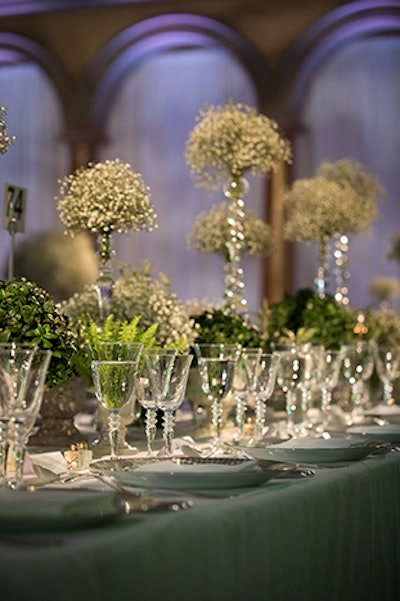 Photo: Jack Hartzman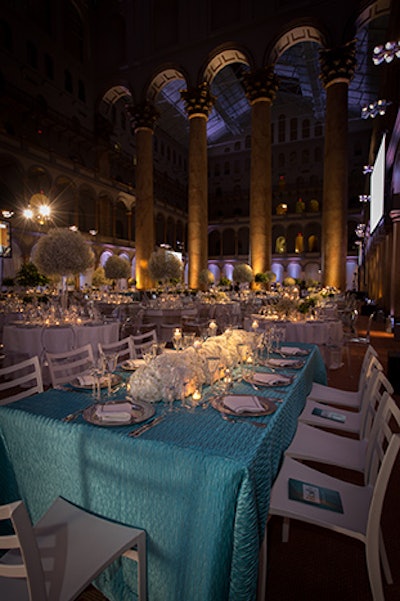 Photo: Jack Hartzman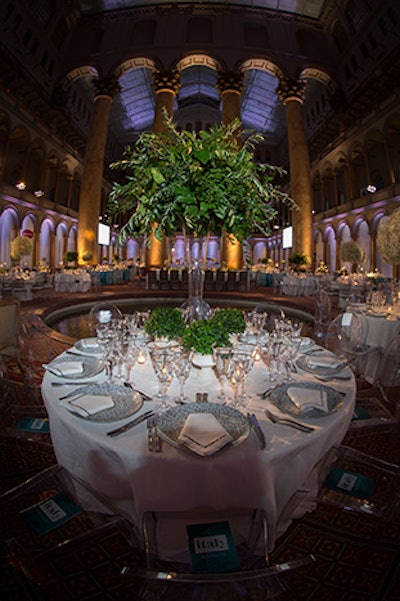 Photo: Jack Hartzman
Photo: Jack Hartzman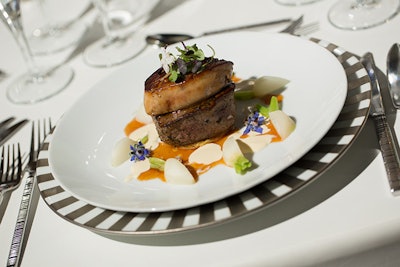 Photo: Jack Hartzman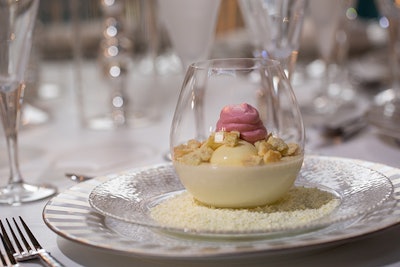 Photo: Jack Hartzman