Elevate Speaker: Fred Dust on Design Principles for Events
The architect, speaker, and author reflects on the impact of technology on event design, the characteristics of a great event, and the biggest challenges ahead.
July 21, 2015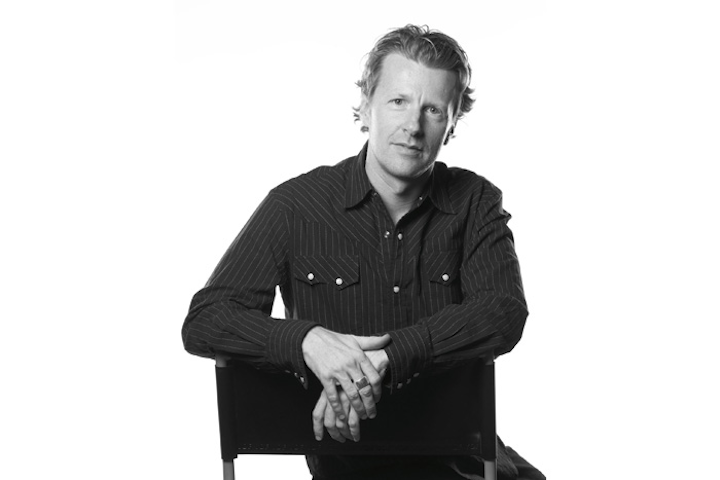 Photo: Courtesy of IDEO
As a partner at global design firm IDEO, Fred Dust works with government agencies, philanthropies, financial institutions, media companies, brands such as Nike, and more. His work is focused on using principles of human-centered design to help clients be innovative and effective. Dust serves on boards at the Sundance Institute, Parsons the New School for Design, and Aspen Institute's Business and Society Program. He often lectures on topics such as design methodology, future experience trends, and social innovation. Dust will give the keynote address at Elevate D.C., a one-day conference BizBash will host August 5 at the Ronald Reagan Building and International Trade Center in Washington, D.C. (More information on Elevate D.C.—including how to register—can be found here.) He recently spoke with BizBash.
What do you mean by "design" when it comes to events and experiences?
There's a lot of different ways that people think about design. The way that we think about design at IDEO, very simply, is what's the most careful and thoughtful way we can go about putting something together for someone. That could be a product to a retail space to any kind of experience. When we talk about design there's a key component, which is that we are specifically interested in human-centered design—design that really takes the core of people to heart and understands what it is they need and want. Events, like anything else, have become commoditized. And once you commoditize something you have to think about how what you are doing will be different in that context or feel new and fresh, and design is a piece of that. Design is about saying, "How do I make something that will feel special or highly appropriate to the people who are there?"
What have you learned from some of the events IDEO has hosted?
From the very beginning we wanted to think about how we would host people under the IDEO name with various experiences. We started by doing an interesting panel conversation called "Make and Break"—literally a C.E.O. from a business failing and one that was succeeding, having them in conversation about what works and how they would help each other if they were in business. We did the event and it was really well attended. People loved the content. But what we got back was: "Great content, great event, but we just can't believe IDEO did a panel conversation. We would expect a design innovation company would do anything but put two people on stage together." What it made us realize is that for the brand we represent, people expected us to be thinking about how we put things in the world in a really different way. For us, it's not enough to put two people on stage; you have to think about how the whole event feels and what the design is. So that's what led us to really experiment with event design.
How can event professionals adopt "design thinking"?
The first is, especially if you are designing an event for somebody else or another organization, know who you are designing for. You need to go pretty deep into understanding the core of the organization you are working for and how that plays. The second big piece is who are the audiences for that event, and what are we seeing as far as new things about audience behavior in general? We are competing with technology. Does that mean we should be integrating more technology into our event or not? Our work is to say, so let's understand human behaviors and how an event might design for it.
Technology is certainly a big element of event production these days. What are your thoughts on that?
We carry a lot of assumptions. Our assumption is everyone is super technology-enabled and therefore we should integrate tech into our event. However, people are so technology-enabled that often what we are seeing is people want to shut off their technology and re-engage with the human moment.
I went to a really interesting event. They had a very controversial speaker, and they had a Twitter wall. It enabled the audience to engage in behaviors they would never engage in if they were in a conversation with someone. It was anonymized and it destroyed the whole event because it was so vicious. We are very comfortable in a social media context of being much harsher than we would be in a real perspective. So we have to say what's appropriate for live human interaction that's different from the way we might engage with technology. These are all amazing variables we need to think about as we are designing events.
What are some of the characteristics of a great event?
How does an audience feel really involved? That's not a Twitter wall. It's how are you letting them participate in really dynamic ways. We find no matter how great the event is, people really love the time between things more than they like the main event. They love interacting with each other. How do you design something where you are still hearing a speaker or engaging with a panel but you are also getting to interact with each other at the same time? How do we think about these as rare moments of communities gathering? I think with technology there's more hunger for that human interaction with communities that make sense to you than ever before, which is a great opportunity to reinvent at the core.
What are some of the biggest challenges for event professionals today and looking to the future?
As we have new technologies and new systems and the world gets fuzzier, you have to watch who's competing in your space. It's a weird mushy world right now where everyone is competing with everything. Every company wants to be a media company, every media company wants to be an event company. So one of the things you need to watch for are the places you never even thought that there would be outliers coming into the market in new ways. The competitive landscape for people's time is so significant. So doing really thoughtful design around what it is you can get out of a live event, for instance, that you can't get from anything else is more critical. Designing your experiences well is more important than ever before because there's such competition.
Featured Venues/Suppliers: