Orchestra Stages 17th-Century Italian Festa
In an effort to reintroduce fun to its annual fund-raiser—and inspire more patrons to donate—the L.A. Chamber Orchestra's event committee offered a long night of Italian carnevale-theme festivities.
February 5, 2007
Since
Joyce Fienberg
began chairing the concert gala event committee for the
Los Angeles Chamber Orchestra
's board of directors five years ago, the annual benefit's catch has tripled, to about $225,000. Fienberg figured that if she wanted to bring in more bucks, she'd better give supporters more bang."My husband and I go to a lot of events in the course of the year," says Fienberg, who pulled the party together with
Gerry Huffman
of
Smash Event
; the orchestra's special events and marketing associate,
Lacey Huszcza
; and the 15-member event committee. "Most of them are very stodgy. Most are filled with speeches. Fun is a large part of this event because we have a lot of fun creating it."
Ergo, the gala's celebratory theme, "Festa di Carnevale." The long but briskly paced evening featured more than a dozen performers in 17th-century Italian costume, including one on stilts and one undercover Italian consul general; festive masks for all; mushroom clouds of salmon-colored roses; a concert punctuated by humorous miniplays; and dancing until midnight to big-band music.
The first hint that a distinctive evening lay ahead came as soon as guests began arriving. One of the costumed carnevale revelers stood sentry on Olive Street, directing traffic with a bow toward the valets at downtown's
Millennium Biltmore Hotel
. (The gala returned to the Biltmore this year after a two-year detour to the
Music Center
's
Dorothy Chandler Pavilion
. Organizers liked the fact that the historic hotel's ornate decor was in tune with the chamber orchestra's Baroque repertoire, and the musicians liked the acoustics created by the Biltmore's 32-foot ceilings.)
Performers in period drag—provided by the
Time Out of Mind Entertainment
talent agency, which specializes in historically correct costuming—welcomed more than 300 guests to the Biltmore lobby and the adjoining Tiffany Room. There, the black-tie crowd watched a pantomime while they sipped bellinis. The next stop was the Crystal Ballroom, which the team transformed into an elegant concert hall with rows of seating covered in salmon-colored satin. The softer hue was inspired by the red-and-gold palette of authentic Venetian carnevales. Interspersed among performances of works by
Corelli
,
Vivaldi
, and
Torelli
conducted by
Jeffrey Kahane
were vignettes about an aspiring singer of the period, penned and performed by actress
Dina Morrone
. Joining her was consul general of Italy
Diego Brasioli
, who played a randy Roman cardinal, and
Vittorio Alonza
, who appeared as
Casanova
.
While hotel staff brought out tables and laid them with burgundy cut-velvet cloths and clouds of roses in tall, silver-colored vases, guests moved down the hall to bid on silent auction items and sip wines provided by board members
Carol
and
Warner Henry
. After 90 minutes of bidding, they were greeted by the carnevale revelers, who handed out sparkly Venetian-style masks, mounted on a stick and topped with feathers for the ladies. Feathers also peeked out of the flower arrangements in the banquet room, where the crowd sat down to a dinner of antipasto salad, Cornish game hen with risotto, white chocolate mango mousse, and Hanson Crunch chocolate cake. Beneath gobos of red stars,
Mora's Modern Rhythmists
kept guests dancing to big-band tunes until midnight.
—Irene Lacher
Posted 02.05.07
Photos: Lee Salem Photography
Related Stories
O.C. Concert Hall Opens With Art-Inspired Weekend
Starwood Brings Italian Garden Party to Hollywood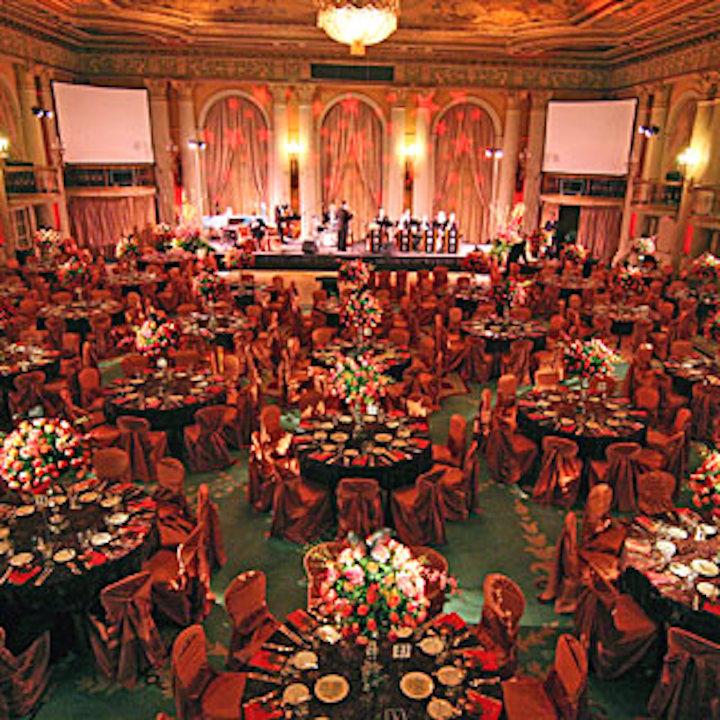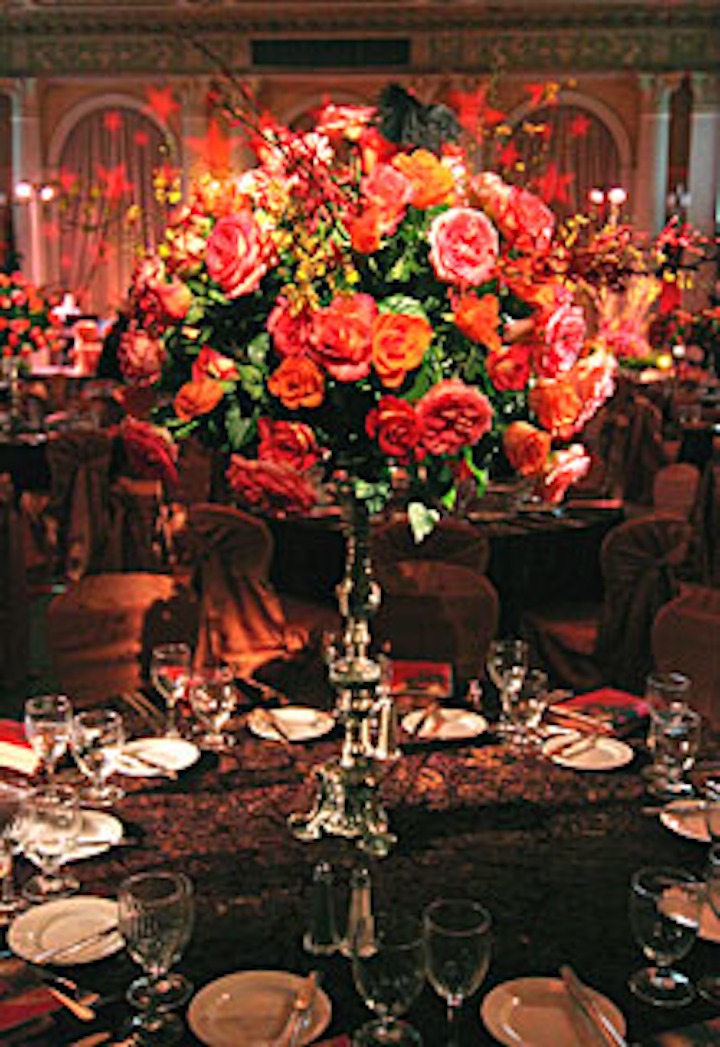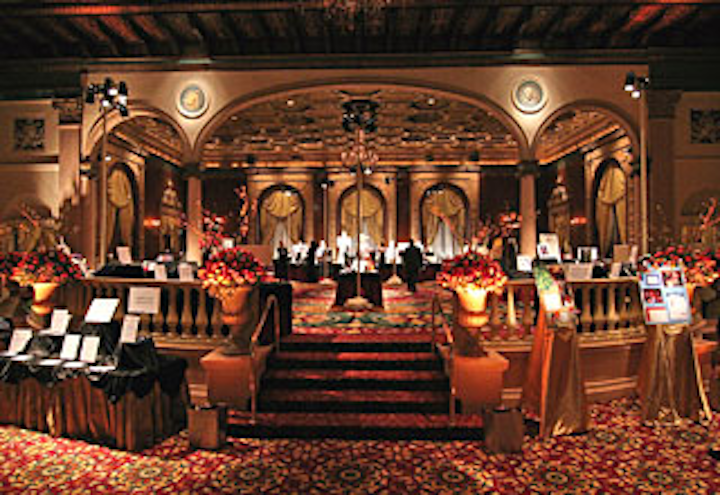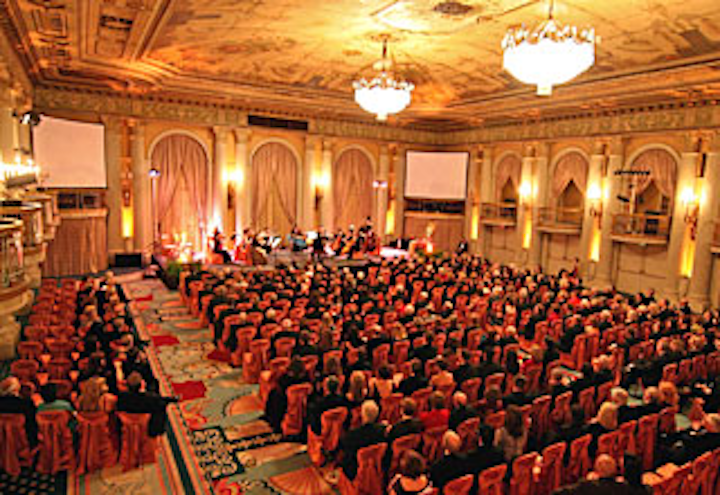 Featured Venues/Suppliers: