Kid Tested
For its groundbreaking ceremony, the Children's Hospital of Chicago put up a series of colorful tents and brought in circus-style entertainment.
April 24, 2008
For Monday's groundbreaking ceremony for the new Ann & Robert H. Lurie Children's Hospital of Chicago (which will replace the Children's Memorial Hospital when it opens in 2012), event organizers had several logistical issues to work around. First came the high-traffic Streeterville location, which is on the Northwestern University hospital campus and tends to be especially busy on a weekday morning. (The event took place from 11 a.m. to 12:30 p.m.) Also worrisome was Chicago's highly unpredictable spring weather, which could have caused problems for the outdoor event.
Children's Memorial Foundation vice president of annual programs and events Jennie Steffus and
Event Architects
senior account manager Emily Olson worked with the Chicago Police Department, the Traffic Management Authority, and
V.I.P. Valet
to anticipate any traffic issues. The weather, which turned out to be sunny and in the 70s, became a moot point thanks to a series of six tents set up by
Partytime Productions
, including a catering tent, dressing-room areas, and a coat check.The event's main tent had a clear roof, glass walls, and stadium seating in the round that accommodated guests during the performances and speakers. Running with a circus theme, Steffus brought in Cirque du Soleil-style entertainment that included an African dance troupe from ALYO Children's Dance Theatre, acrobats and contortionists from the
Midnight Circus
, and a huge globe that sprayed confetti over the crowd. "Everything from the invitation to the decor and entertainment were meant to be kid-focused and celebratory," Olson said. "We involved children from throughout the community." (Kids from the Near North Montessori School greeted guests and handed out programs.)
On hand to celebrate the occasion were more than 1,000 guests, including hospital donors, board members, and some 60 politicians, including Governor Rod Blagojevich, Senator Dick Durbin, and Congressmen Rahm Emanuel and Jesse Jackson Jr., who, along with Maggie Daley, addressed the crowd. Children's Memorial Hospital patients also introduced the speakers while sharing their own stories. Afterward, the floor panels under the tent came up, and 40 dignitaries dug into a specially created trough of dirt to mark the location. More confetti rained down while Merit School of Music's children's choir and violinists played.
Wolfgang Puck Catering
provided a grownup take on snack packs: white boxes filled with brightly colored bags of Parmesan popcorn, chocolate and lemon macaroons on bamboo sticks, a Rice Krispies treat dipped in chocolate and sprinkles, and sparkling raspberry pink lemonade. Memorabilia from the day was especially poignant—each guest received a glass bottle adorned with the hospital logo and filled with dirt from the site, along with a tiny metal shovel commemorating the groundbreaking.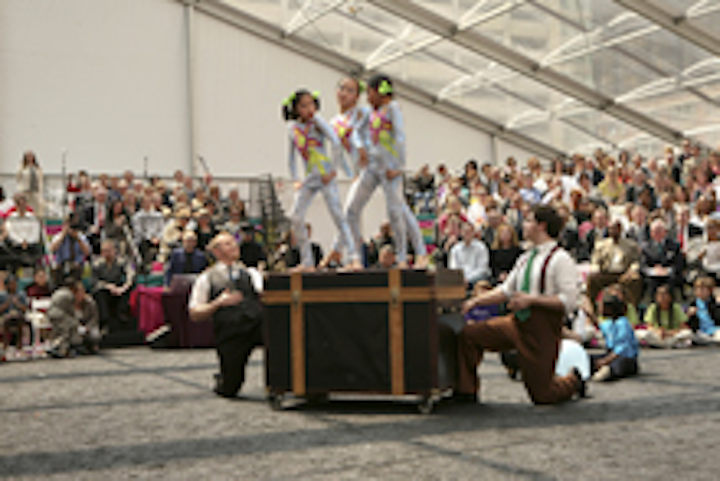 Photo: Josh Sears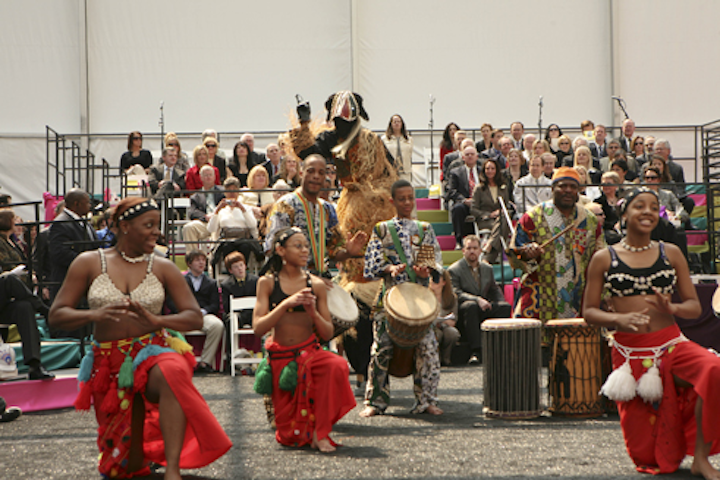 Photo: Josh Sears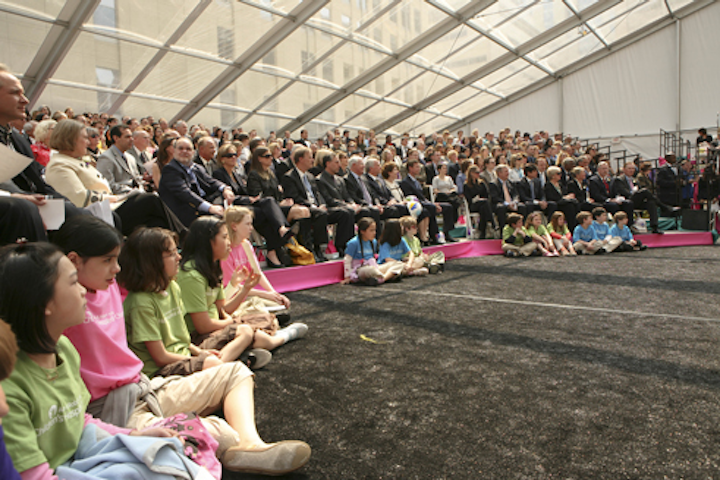 Photo: Josh Sears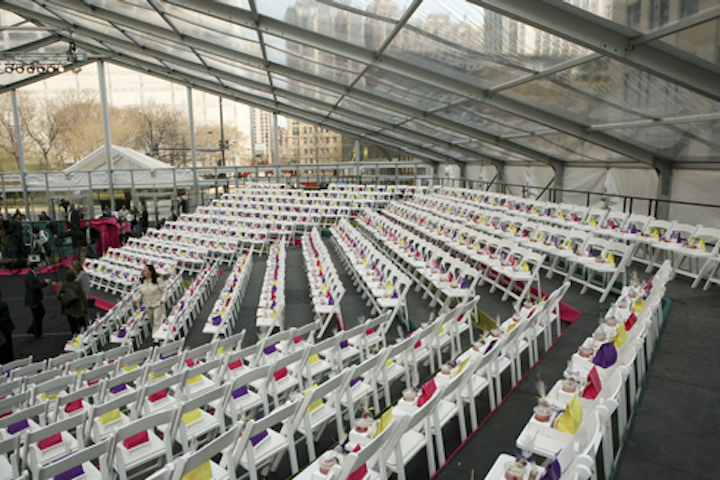 Photo: Josh Sears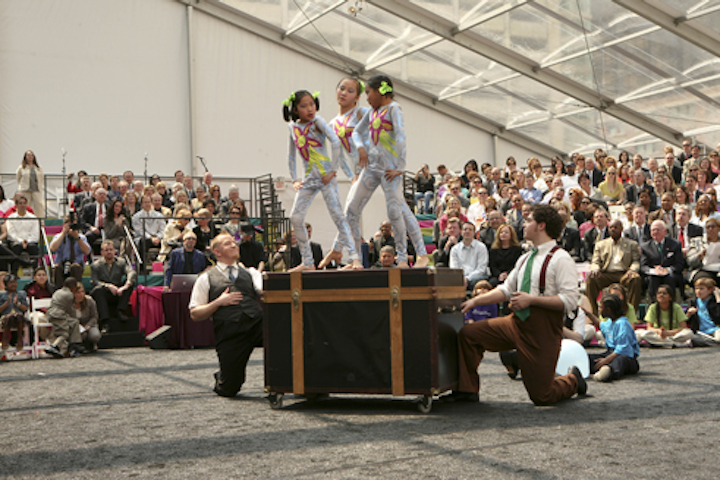 Photo: Josh Sears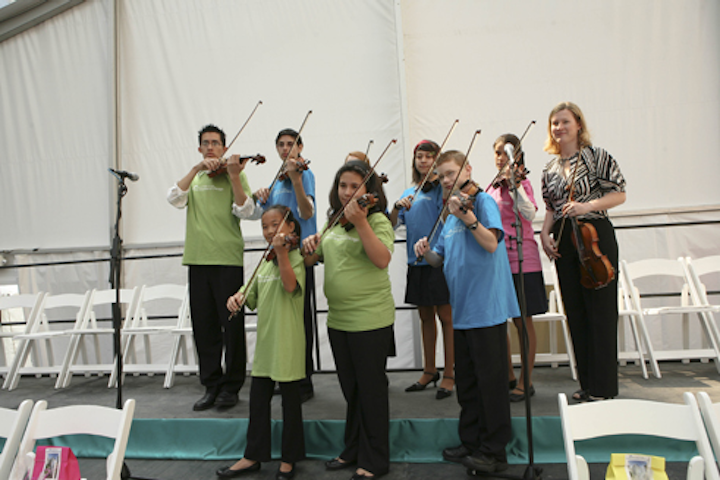 Photo: Josh Sears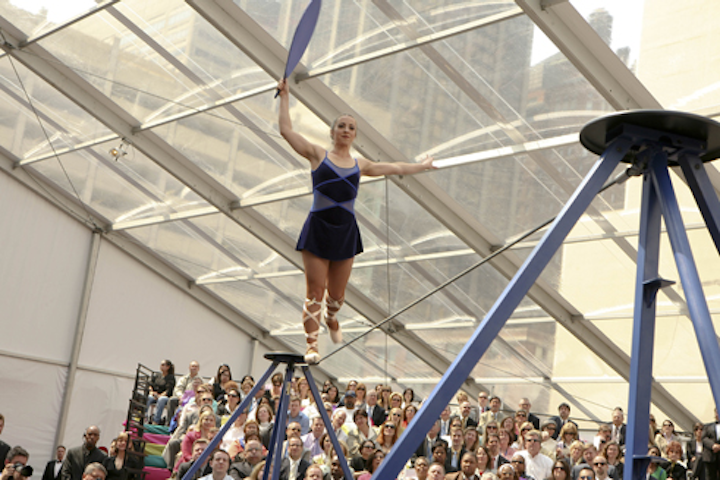 Photo: Josh Sears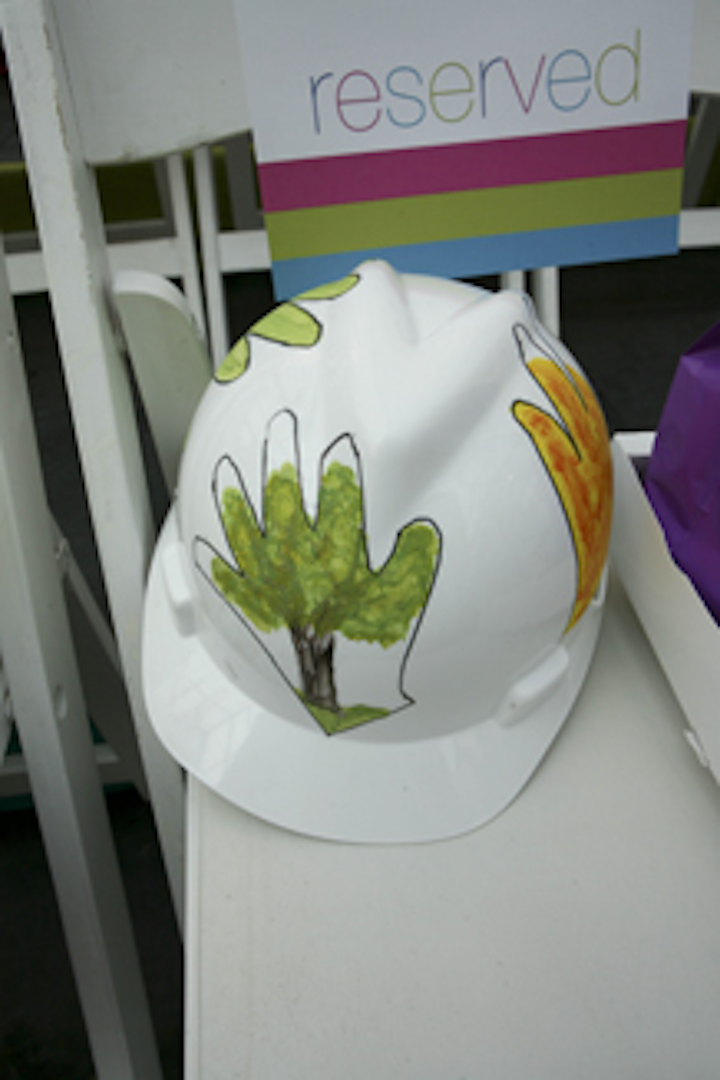 Photo: Josh Sears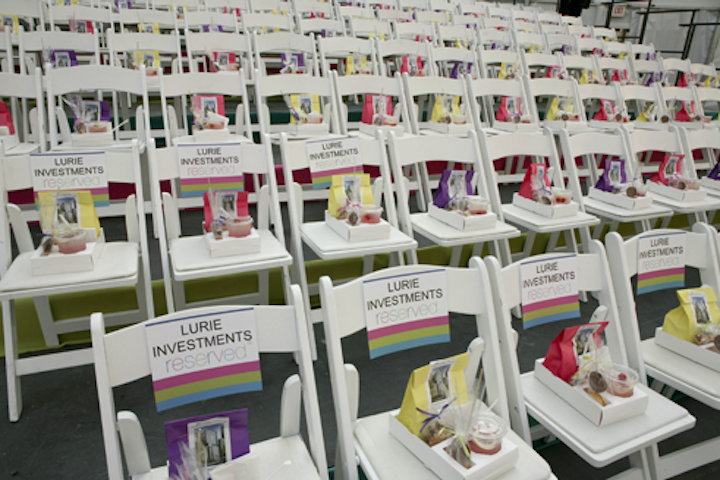 Photo: Josh Sears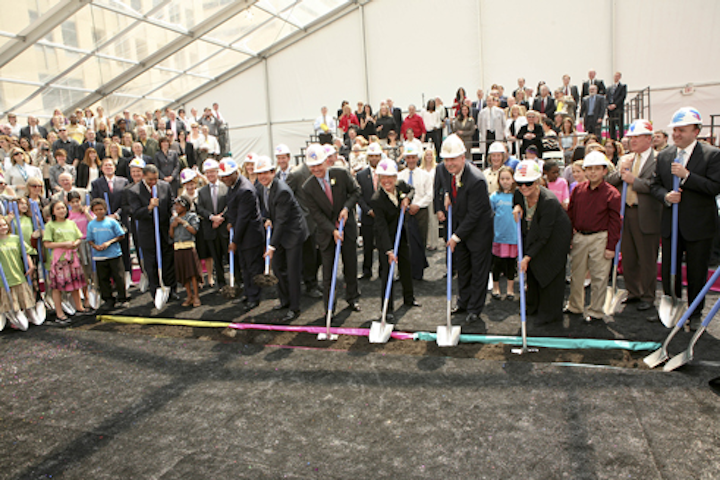 Photo: Josh Sears
Featured Venues/Suppliers: