School Bands
At its annual School Night fund-raiser, Fight for Children retained its reputation for an evening packed with entertainment, thanks to performances by Wyclef and Sheila E.
May 19, 2009
At a time when fund-raising is no easy task, on Friday Fight for Children swiftly generated $1 million for D.C. schools at the nonprofit's ninth annual School Night. Held at the Ronald Reagan Building (a departure from last year's event at the convention center ), the event garnered more than 700 attendees, largely because of the evening's jam-packed talent roster, which included Wyclef Jean and Sheila E and the E Family Project.

Fight for Children board member (and Grammy-winning artist) Patti Austin was the event's M.C., while also reeling in the aforementioned talent and overseeing production alongside the organization's marketing and event manager, Kristen Fagley. The evening won points for high energy, especially given Fagley's decision to eschew a sit-down dinner in favor of nonstop performances. "We actually did things a lot differently this year. We held a luncheon a month prior to School Night, where we gave out our annual awards," said Fagley. "So School Night was more a celebration of the achievements of the winners. It was more of a party."
The evening kicked off at 6:30 p.m. with cocktails, heavy passed hors d'oeuvres, and carving and risotto stations in the atrium, where the Saints, a jazz ensemble of six 12- to 16-year-olds from the Sitar Arts School, performed. At 8:10 p.m. the Calvin Coolidge High School drum line gave a rousing 15-minute performance as guests made their way into the venue's massive atrium, where star-shaped gobos covered the ceiling. Prior to the big-name acts, the 14-person dance troupe Mini Shock took to the floor with a routine that included back flips. Next up was Naturally 7, an capella group.

After a brief intermission, Sheila E. and the E. Family Project took to the Atrium's main stage, performing Latin numbers on bongos for nearly half an hour. After a quick set change (during which a DJ spun house tunes), Wyclef came out, regaling the audience for another 45 minutes.

School Night is no stranger to big-name entertainers—last year John Legend headlined, and past performers have included Lionel Richie and John Mellencamp. Austin's street cred certainly helped lure this year's lineup, as did board member Michelle Fenty, mayor Adrian Fenty's wife.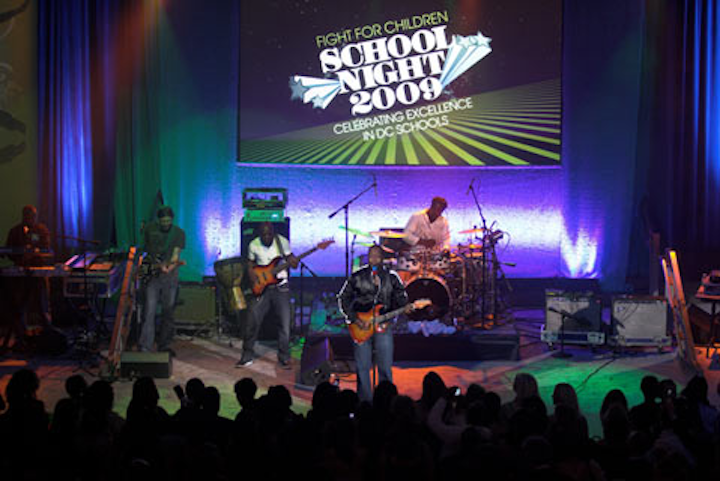 Photo: Jack Hartzman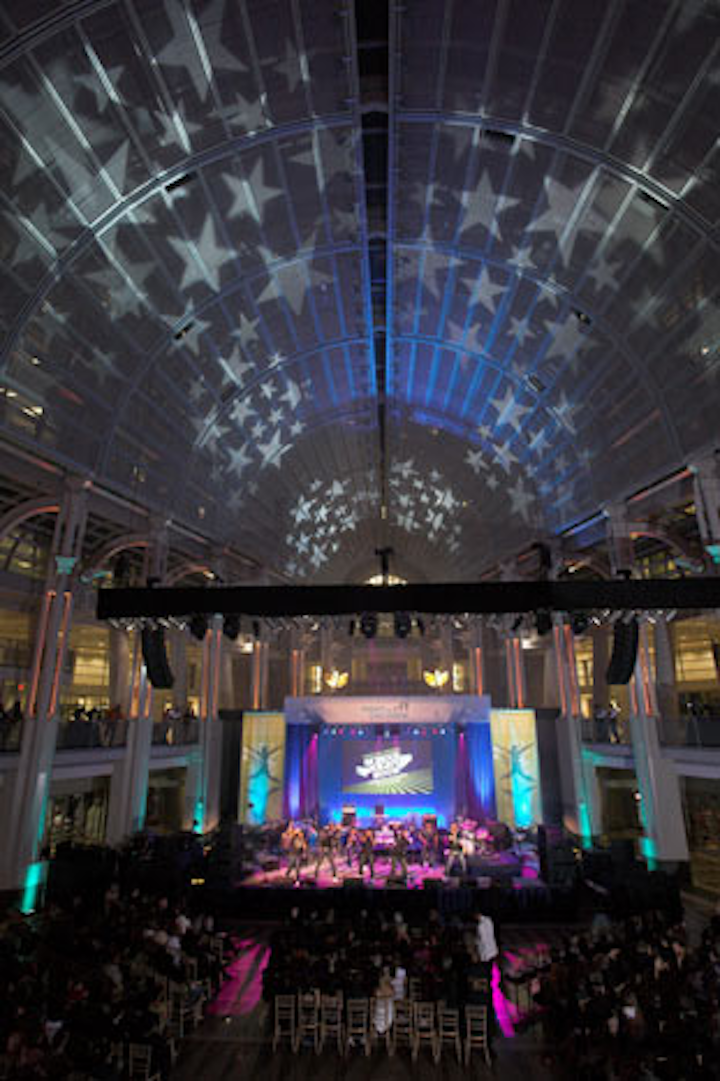 Photo: Jack Hartzman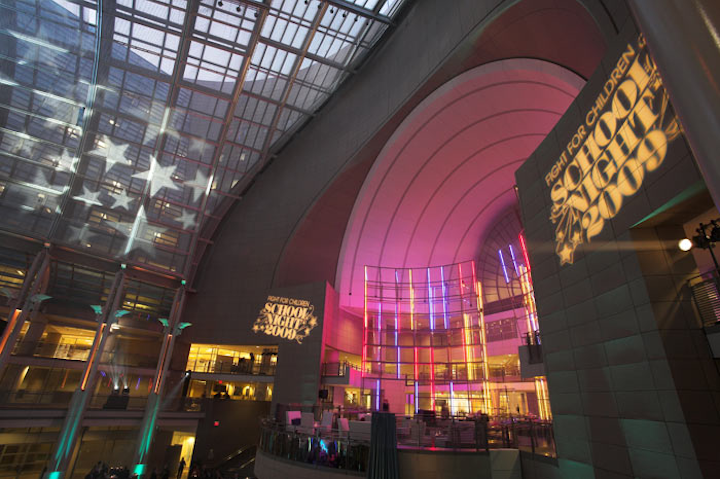 Photo: Jack Hartzman
Photo: Jack Hartzman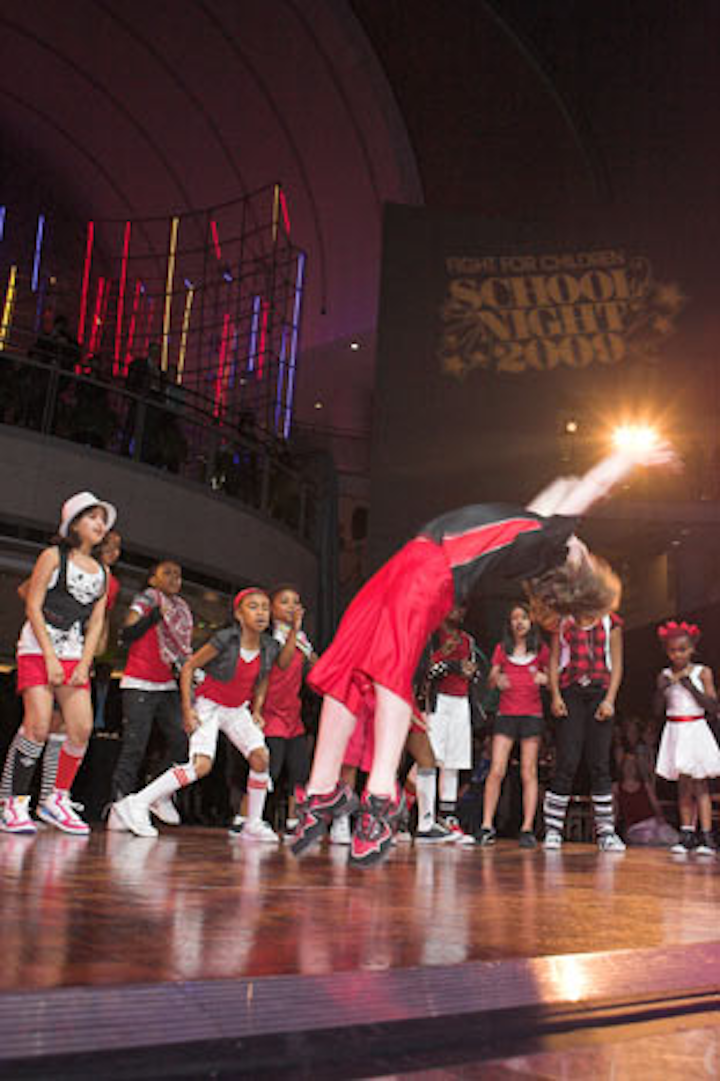 Photo: Jack Hartzman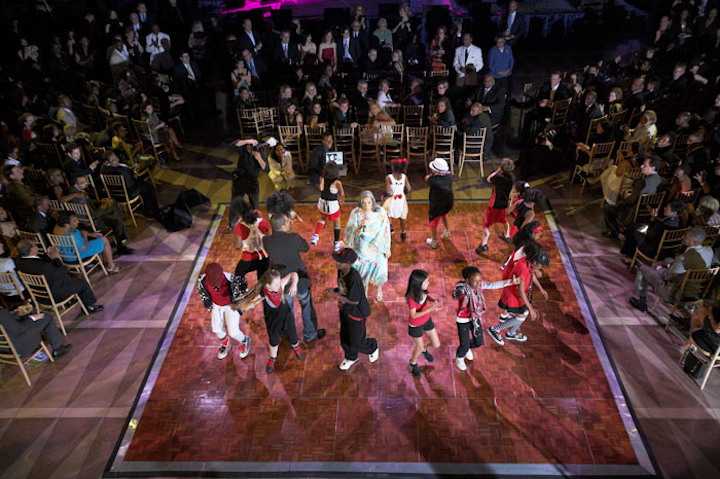 Photo: Jack Hartzman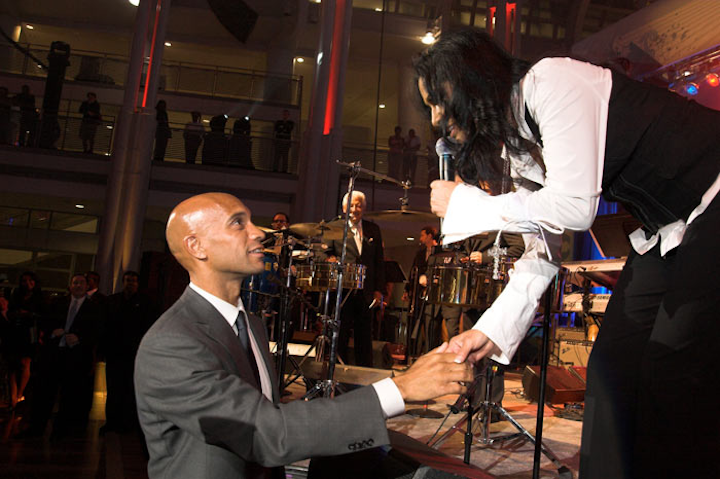 Photo: Jack Hartzman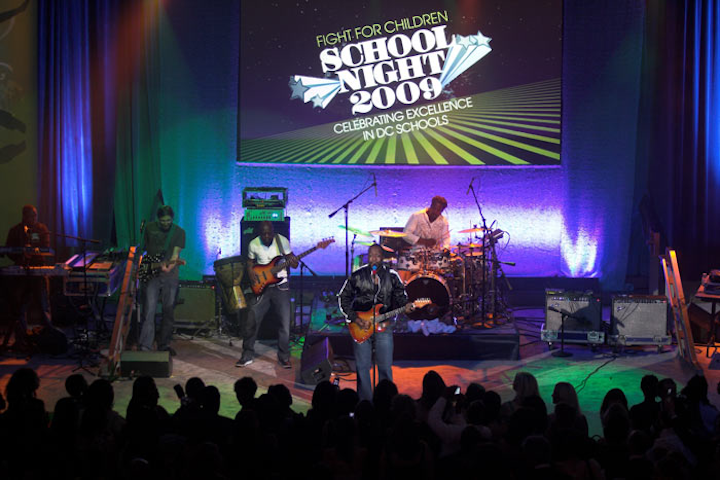 Photo: Jack Hartzman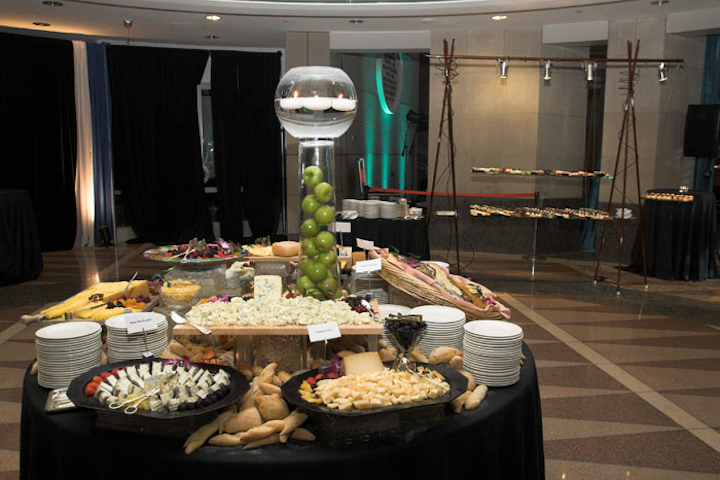 Photo: Jack Hartzman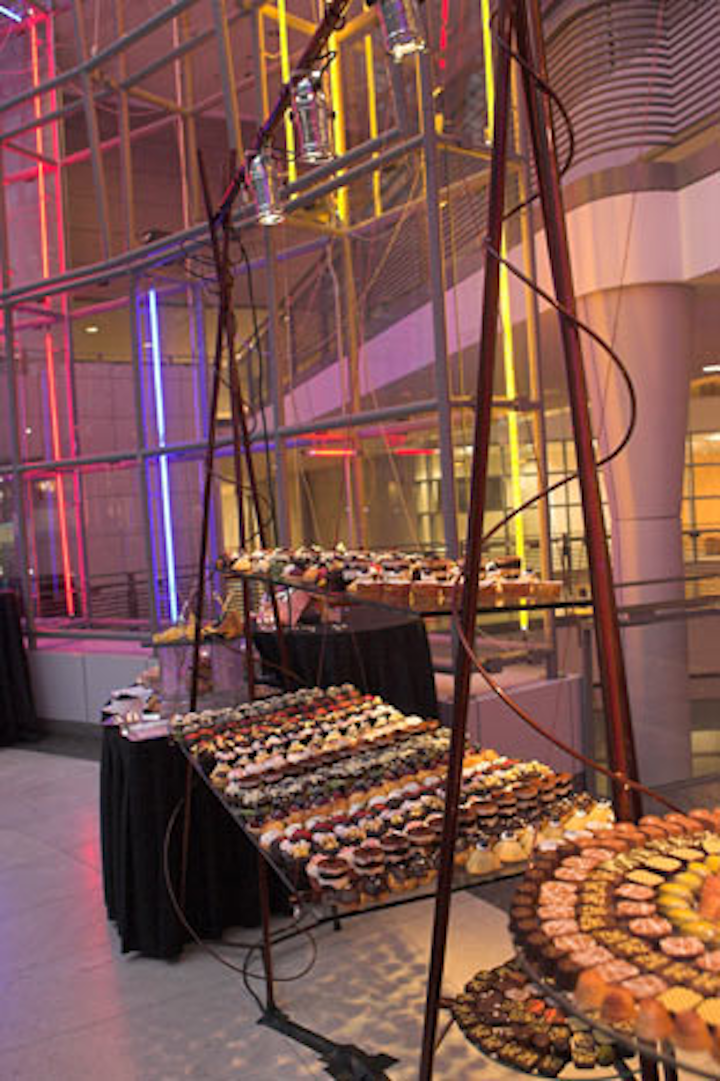 Photo: Jack Hartzman
Featured Venues/Suppliers: