Maxim Party Delivers Grown-Up Playground for Men, With Abundant Girls as Guests and Models
May 21, 2010
What do guys like? Hot dogs, booze, recreation, girls, motorcycles, and girls on motorcycles? Maxim exploited the stereotypes in an effort to hit the mark at its Hot 100 party for about 1,500, which feted its issue covering a menagerie of 100 women. This year's event took to the B-Tank at the Studios at Paramount. The venue marked a return to the studio that hosted the event when it first moved from New York to Los Angeles two years ago—a choice intended to position the party closer to the celebrities it hopes to draw.
"One of the reasons we moved to L.A. is we really wanted to make the event bigger, expand it, with more sponsor integrations. It's more difficult to find the space to do this in New York, and it's much easier to be outdoors here," said Alpha Media Group's Amanda Civitello, who oversees the event. "We work with our West Coast editor, Ruth Hilton, who reached out to the girls on the list as well as celebrities that are in town, and we had our sponsors attending. From doing events in L.A. for so long, we have a long list of influencers and tastemakers, and always lots of girls."

Civitello tapped the Visionary Group to produce the party for the first time, and the team created a look modeled after city parks in the springtime. New York's Central Park was among the inspirations for some of the details, like chess boards, hot dog and ice cream carts, and a man-made pond where guests could race motorized toy boats that bore sponsors' flags. Scantily clad models frolicked in a sand box, where sponsors' logos dotted the sand, and a basketball half court beckoned guests and models in tube socks.
New title sponsor Harley-Davidson was easily visible through integrations like a 16-foot-high logo sign that required a scissor lift to set up in the party space next to a stationary motorcycle that guests could climb aboard and simulate the ride experience by switching gears and feeling the engine running. "Harley coming on as a title sponsor was great. Our budget was roughly the same if not a little bit more than last year," said Civitello. The Visionary Group's Brian Diamond added, "It was a really cool interactive element—and safe too. It was a perfect little experiential tie-in so people could get the feeling." Meanwhile, at the end of the arrivals carpet—a 90-foot green Astroturf strip lined with live flowers—a mock-up of a Harley beckoned celebrities to try various keys. Winning keys produced a revving sound in the ignition and brought a double donation to Harley's Heroes nonprofit.

Another sponsor, Absolut, was represented at bars backed by logos in the form of hedges and flowers, plus a kitschy lemonade stand on the way into the party from the Gower parking lot entrance. And a massive projection of the Maxim Hot 100 name in the style of the Hollywood sign served as a backdrop behind the whole space (and nodded to the illustration on the party invitation.) Jermaine Dupri and DJ Adam 12 spun for the crowd from a dance floor at the far end.

"I compare the experience of this event to a Pixar film, where every adult in the movie feels like a little kid again within that two-hour time frame," said Diamond. "I wanted to capture this feeling by injecting youth into our program, where guests would feel like a little kid again running wild through a park. Every sponsor activation felt fun, interactive, exciting, without losing sight of brand identity."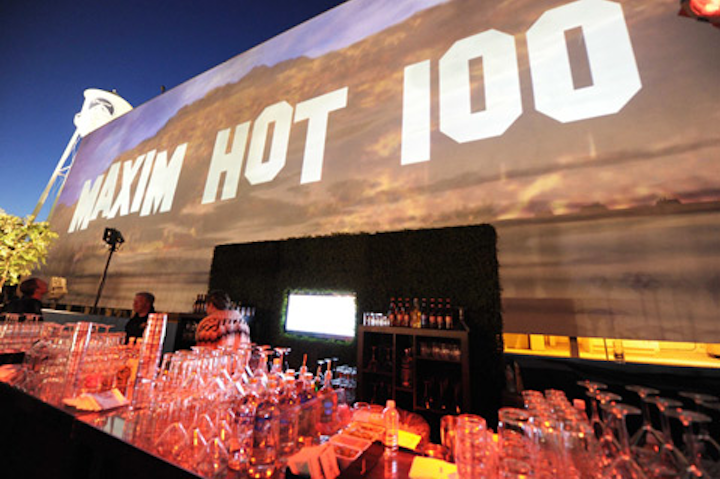 Photo: Mark Davis/Visionary Group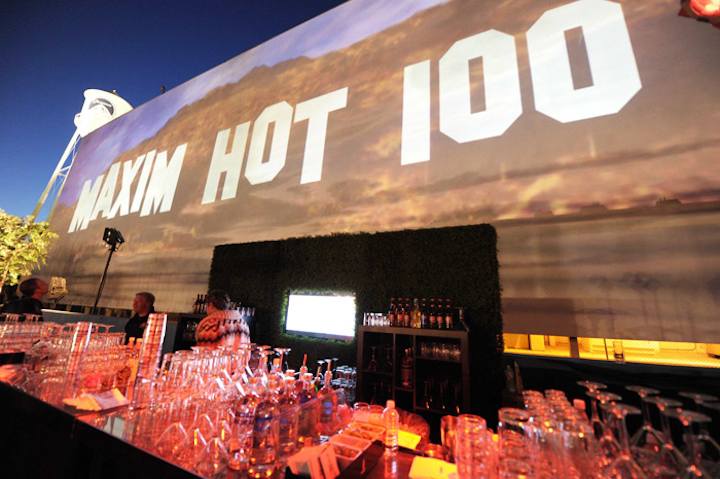 Photo: Mark Davis/Visionary Group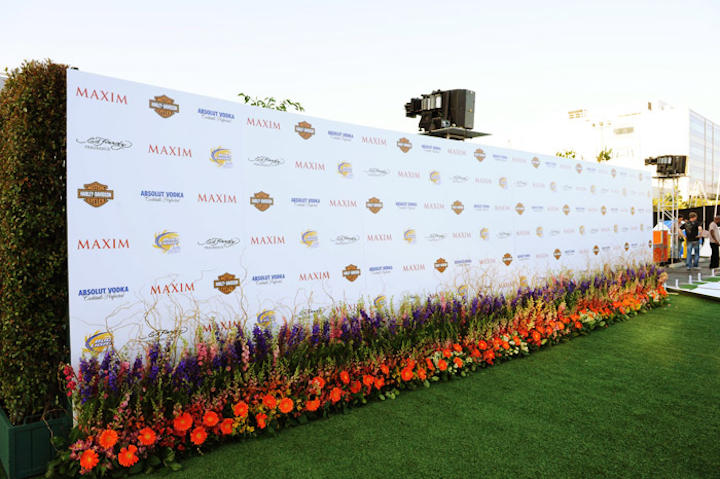 Photo: Mark Davis/Visionary Group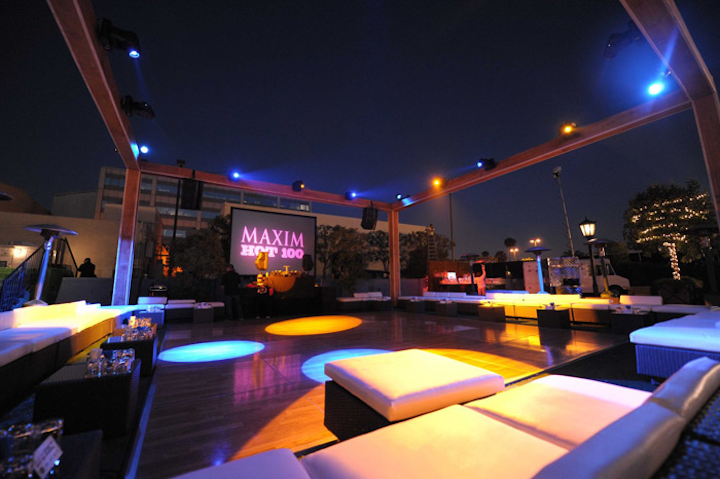 Photo: Mark Davis/Visionary Group
Photo: Mark Davis/Visionary Group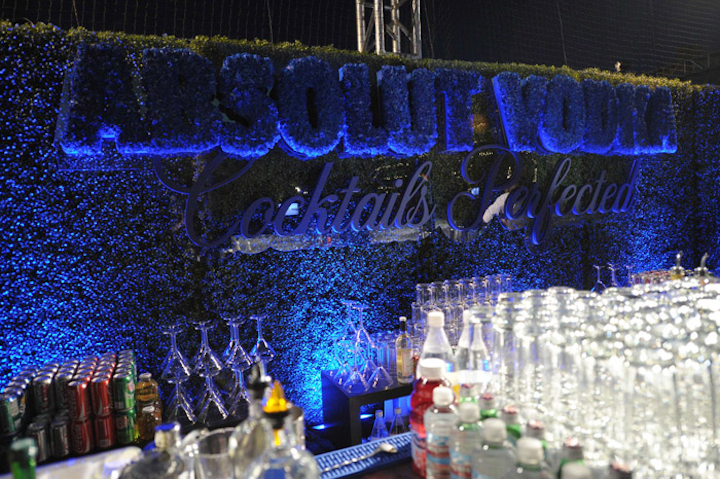 Photo: Mark Davis/Visionary Group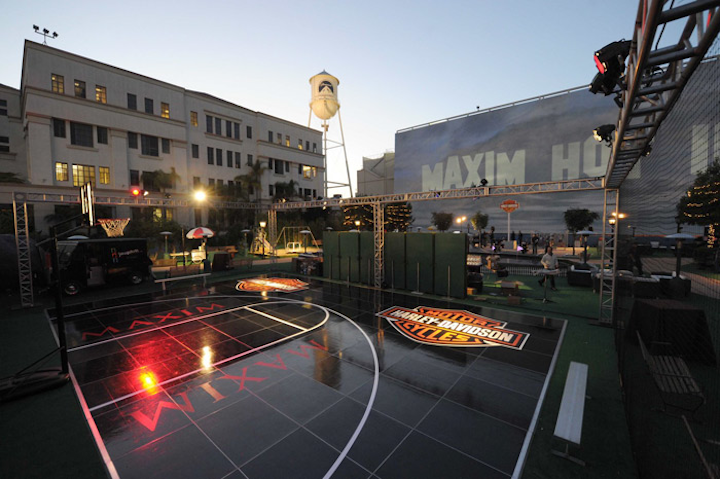 Photo: Mark Davis/Visionary Group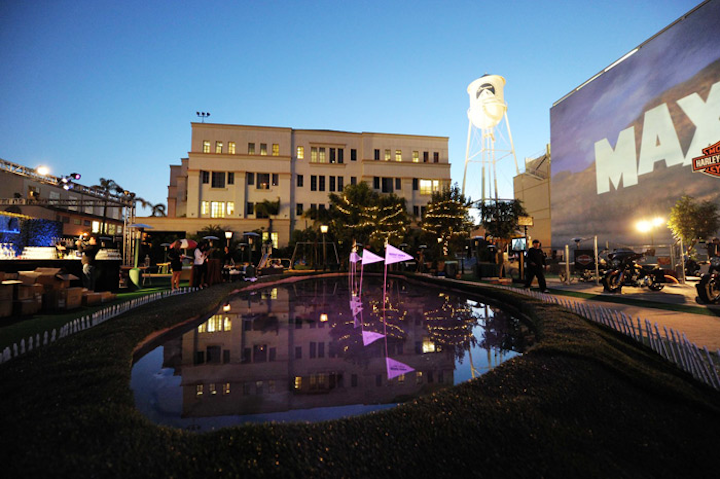 Photo: Mark Davis/Visionary Group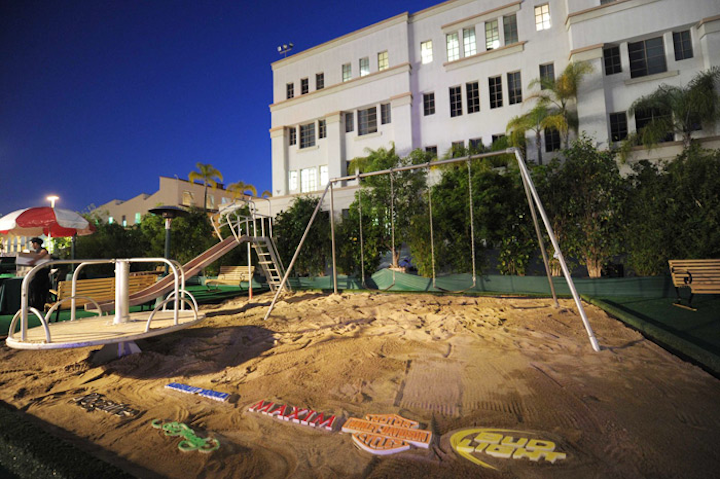 Photo: Mark Davis/Visionary Group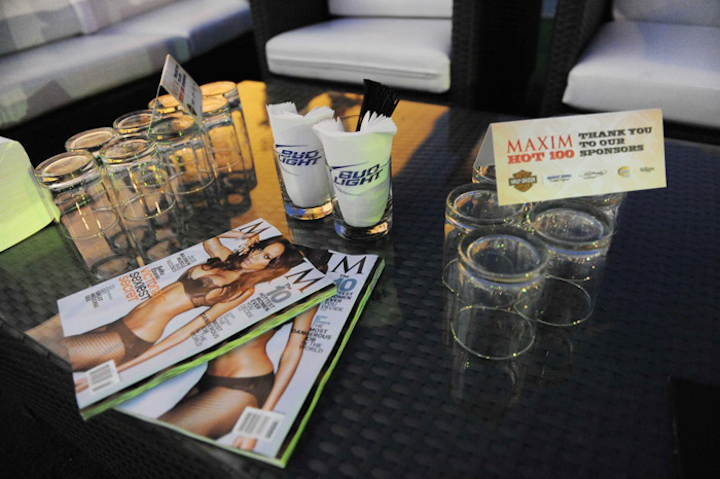 Photo: Mark Davis/Visionary Group
Photo: Mark Davis/Visionary Group
Featured Venues/Suppliers: