White House Correspondents After-Parties Compete With A-Listers, Self-Serve S\'Mores
May 3, 2010
The competition for guests leaving the White House Correspondents' Association dinner at the Hilton Washington on Saturday—Washington's biggest annual party night—saw a new contestant. MSNBC challenged the two major players of recent years, the Bloomberg/Vanity Fair party and the bash thrown by Niche Media's Capitol File, with a large, lavish event that offered a big spread of comfort food and the evening's only musical performance.

All three used their distinct charms to lure black-tie guests from the political, media, and entertainment industry folks in town: intimate exclusivity (Bloomberg/Vanity Fair), raucous fun (Capitol File), and curiosity about the newcomer (MSNBC).
 
Bloomberg/Vanity Fair
Bloomberg's longtime party presence and Vanity Fair's star power retained their event's status as the evening's toughest ticket. A-list political figures like White House chief of staff Rahm Emanuel and senior adviser David Axelrod mingled with Hollywood heavyweights like Morgan Freeman and Kathryn Bigelow  in the sprawling residence of the French ambassador. The Vanity Fair team lit the trees on the grounds in green, blue, and orange, and put out pillows printed with humorous political quotes.
MSNBC
Meanwhile, MSNBC made its own big statement with roving spotlights and a tented table for 20 check-in staffers at the entrance to the Mellon Auditorium. A black, white, and purple color scheme from decor vendor A Vista carried inside, where projections from Atmosphere Lighting shone on the 65-foot ceiling and three-story-high banners promoting its shows and personalities hung between giant columns. Four bars flanked a checkerboard dance floor, while Rachel Maddow manned another bar named for her, slowly but amiably mixing three specialty cocktails. At the other end of the vast room, KC and the Sunshine Band took the stage.

Producer Phillip Dufour and Eric Michaels from Occasions Caterers made sure there was plenty of homey food circulating the party. Behind the stage, a diner setup served burgers and fries, and waiters circulated the main space with cotton candy, mini Pop Tarts, and push-up ice cream pops.

There was even more comfort food up on the third-floor balcony, where mini hot dogs sat on grills, servers dished up Frito pies (mini bags of corn chips filled with chili and other fixings), and guests could roast their own marshmallows for s'mores.

As expected, the party lured NBC Universal faces like Andrea Mitchell and Ann Curry, plus former co-worker Katie Couric, who drew attention while dancing with Morgan Freeman. Two Starbucks bars served those in need of a boost at a party that went until around 4 a.m.
Capitol File
Capitol File's fifth annual after-party doubled as an 85th anniversary celebration for the Renaissance Mayflower Hotel, which underwrote the festivities and brought in New York-based Tony Berger of Relevent to produce brand activations. Bing was also a sponsor. In the grand halls of the hotel's first floor, a tiny lounge allowed guests to check out R Life, the hotel brand's blog, and tables were piled high with sweets from Edward Marc Chocolatier.

But the main action was in the grand ballroom, where DJ Cassidy spun an upbeat mix that had the likes of Desirée Rogers—the recently departed White House social secretary, and a co-host of the party last year—dancing in the V.I.P. area on the mezzanine. A 12- by 12-foot bar anchored the room, while pit seating fostered intimate areas for conversation and dramatic lighting from AG Light and Sound added a modern touch to the stately space.

With a 2,000-strong guest list, the magazine expected 1,600 people to pass through, up from 1,000 last year. Among the more famous names the mag wrangled were Kim Kardashian, Ewan McGregor, and Gabourey Sidibe.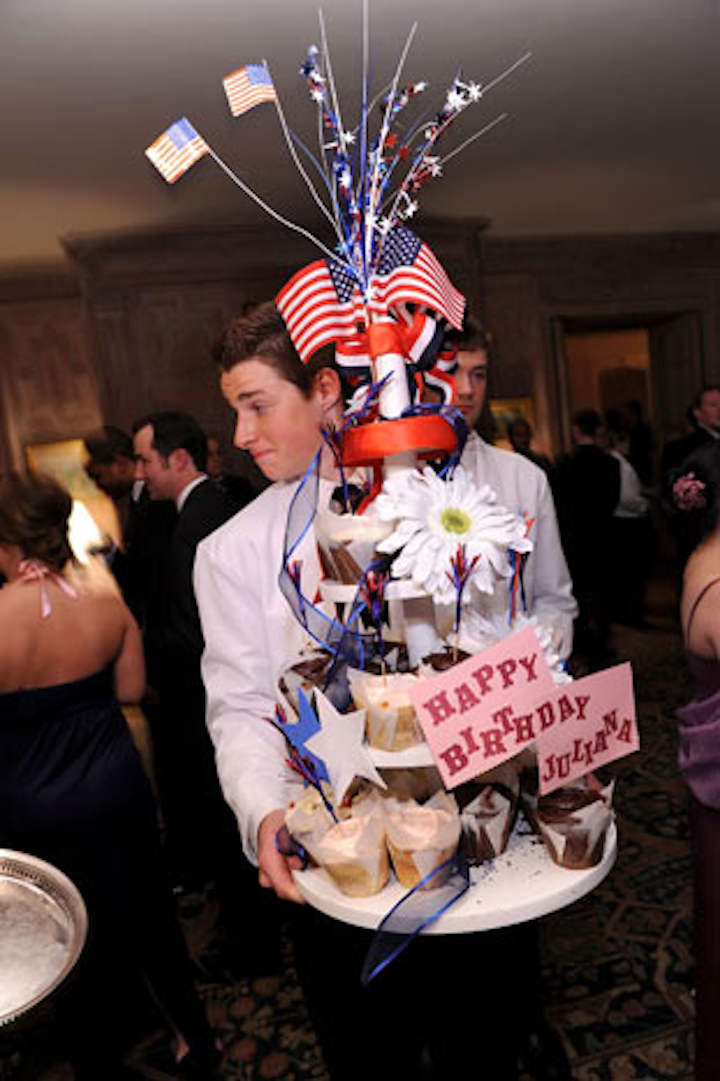 Photo: Dimitrios Kambouris/VF1/WireImage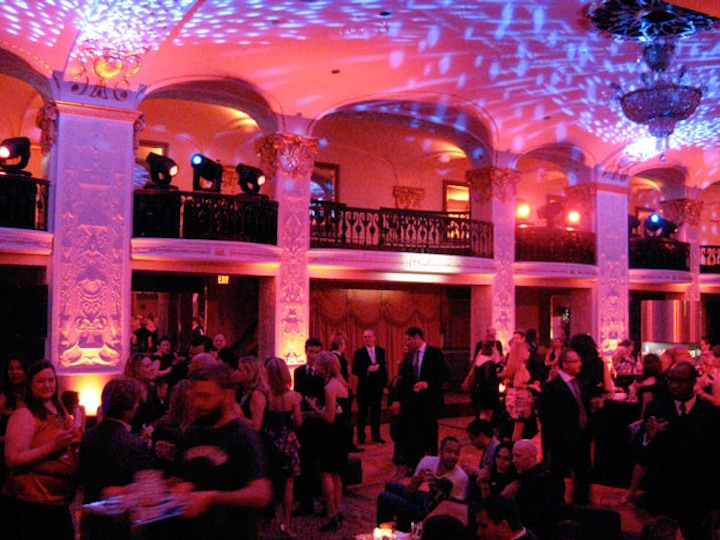 Photo: Rodney Choice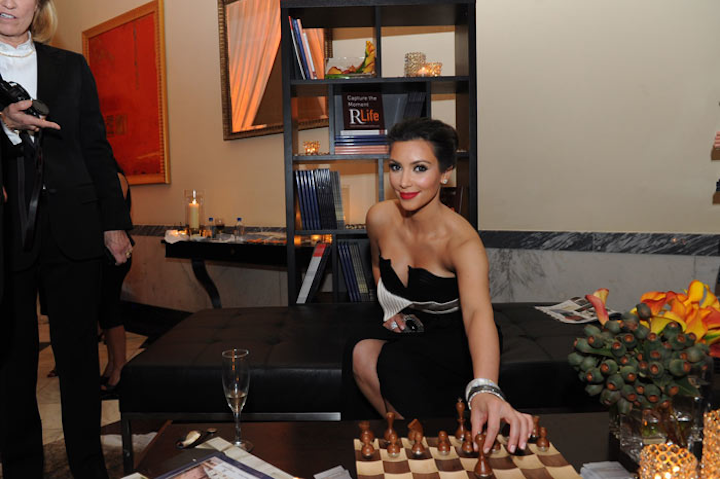 Photo: Chris Wooster
Featured Venues/Suppliers: