In Second Year, Toronto Christmas Market Gets More Guests, Sponsors and Media Attention
December 21, 2011
The second-annual Toronto Christmas Market took over the historic
Distillery District
from December 2 to 18. Modeled after traditional European Christmas markets, the outdoor festival featured holiday entertainment, craft and artisan vendors, and specialty foods. Armed with photos of last year's inaugural market, garnering sponsors and media attention was much easier this year. "It was a hard concept to market, unlike a jazz festival, which is self-explanatory," said Mathew Rosenblatt, festival C.E.O. and director of real estate development at the Distillery District. "Last year when we were approaching people, they didn't know what we were talking about, and this year, they approached us."
Last year, the footprint was smaller, Rosenblatt said. In fact, the event grew in nearly every way; the market ran for 17 days this year, up from 10 last year, offered longer hours, and was physically larger, taking up more of the Distillery District's cobblestone streets. Guest attendance also saw a spike. Rosenblatt estimated that 150,000 to 175,000 people visited the market this year (up from 110,000 last year), with about 30,000 people attending on a given Saturday.
Sponsors made more substantial financial commitments this year and in return had more of a presence in the market. MasterCard, for example, offered complimentary gift-wrapping to visitors who used their MasterCard to purchase items at the market, and Merci chocolates had visitors signing an eight-foot thank-you card. 
Holiday touches like the 45-foot Christmas tree, wooden vendor "cabins," a Ferris wheel, and Christmas lights added to the historic brick buildings and cobblestone streets of the Distillery District. "We really create an experience," Rosenblatt said. The picturesque market created an added draw for holiday parties in the district's many venues (Archeo, the Boiler House, the Cannery Room, the Fermenting Cellar, Arta Gallery, and the Thomas Landry Cooperage Space). On market weekends, the Distillery District hosted anywhere from five to seven holiday parties. "It's the ultimate Christmas party add-on," Rosenblatt said.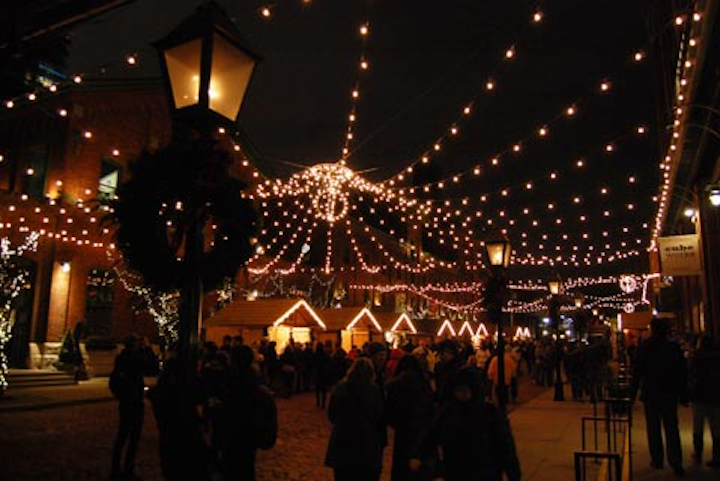 Photo: BizBash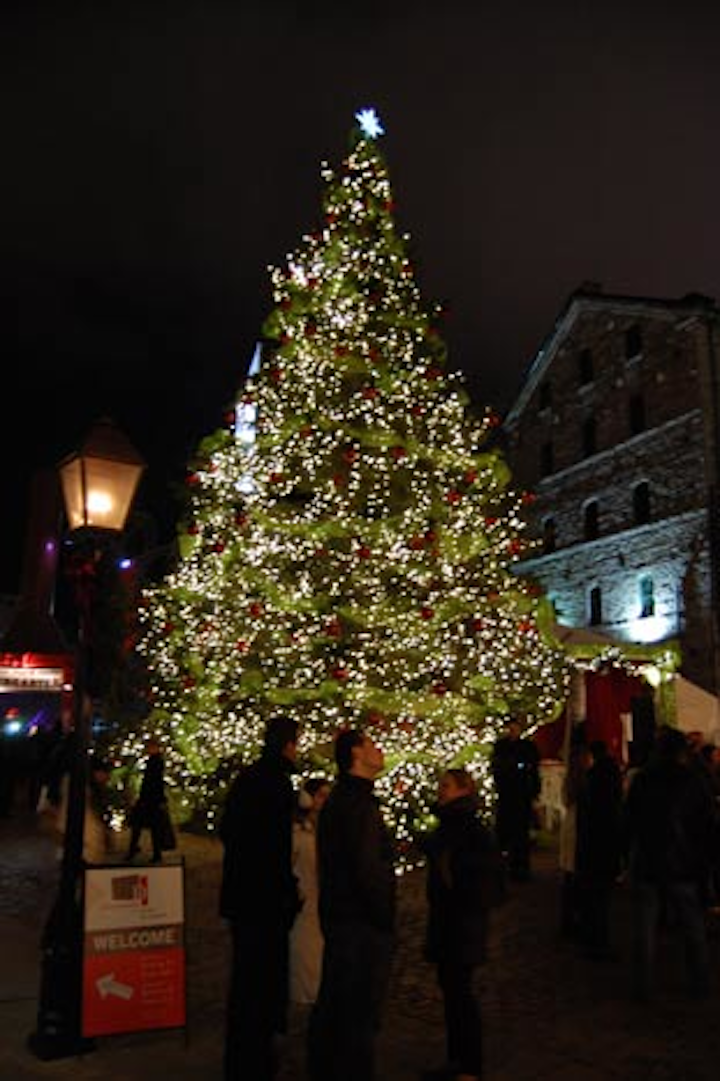 Photo: BizBash
Photo: BizBash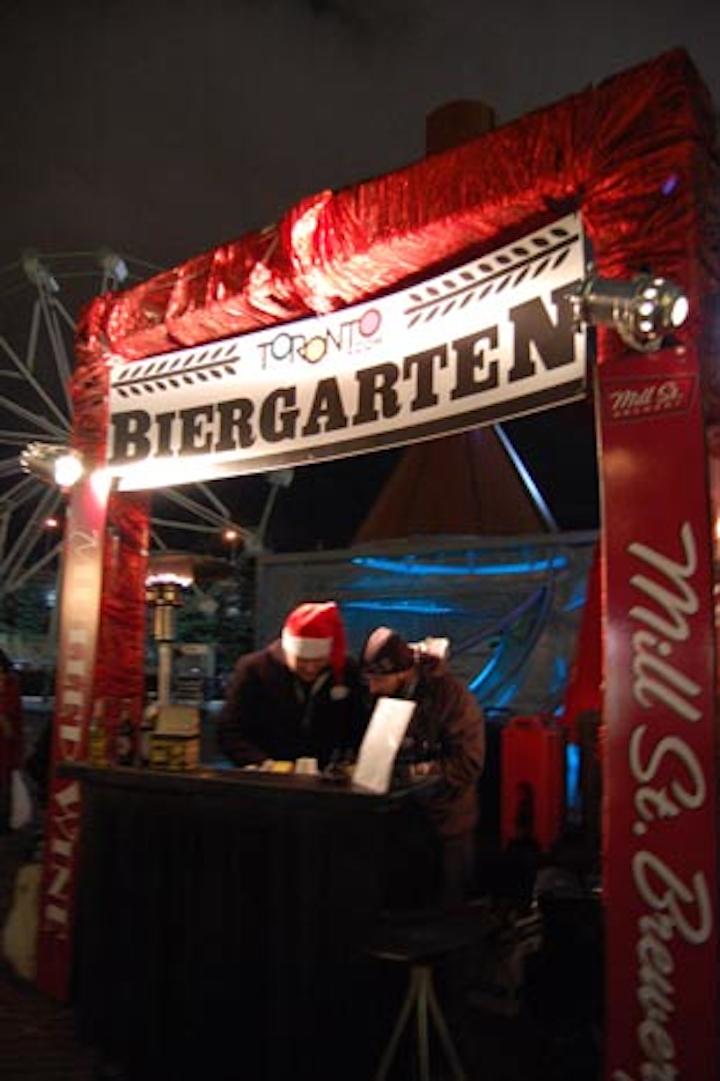 Photo: BizBash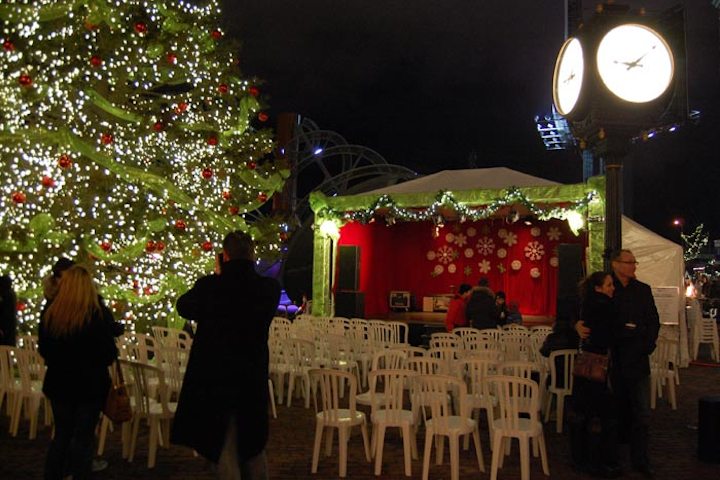 Photo: BizBash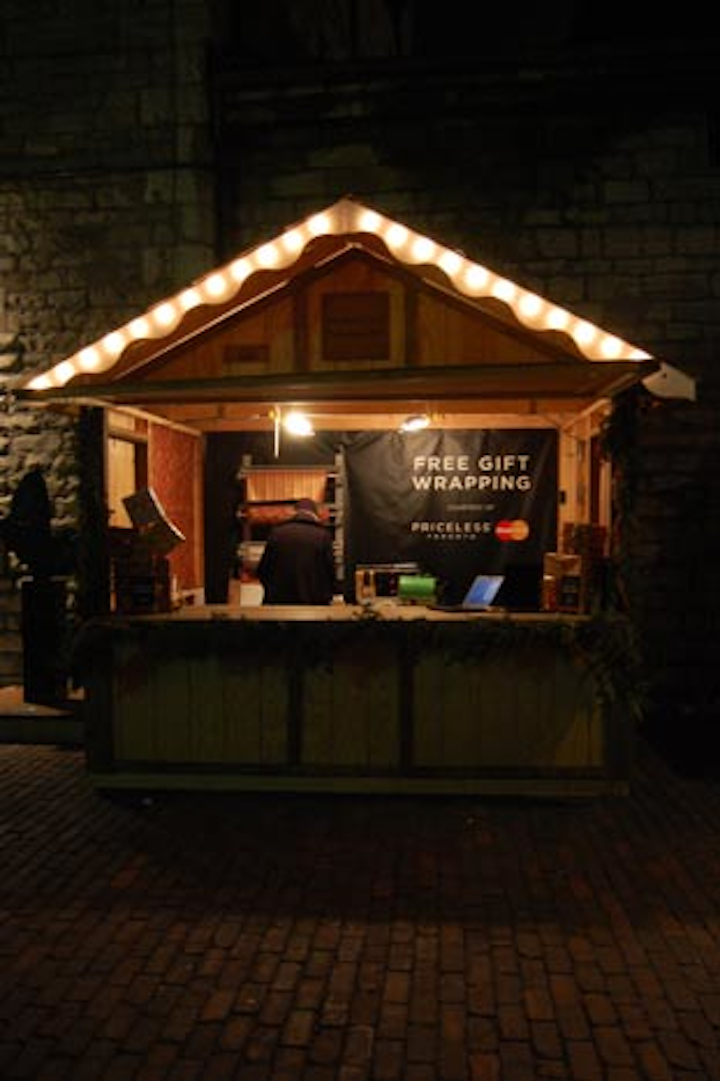 Photo: BizBash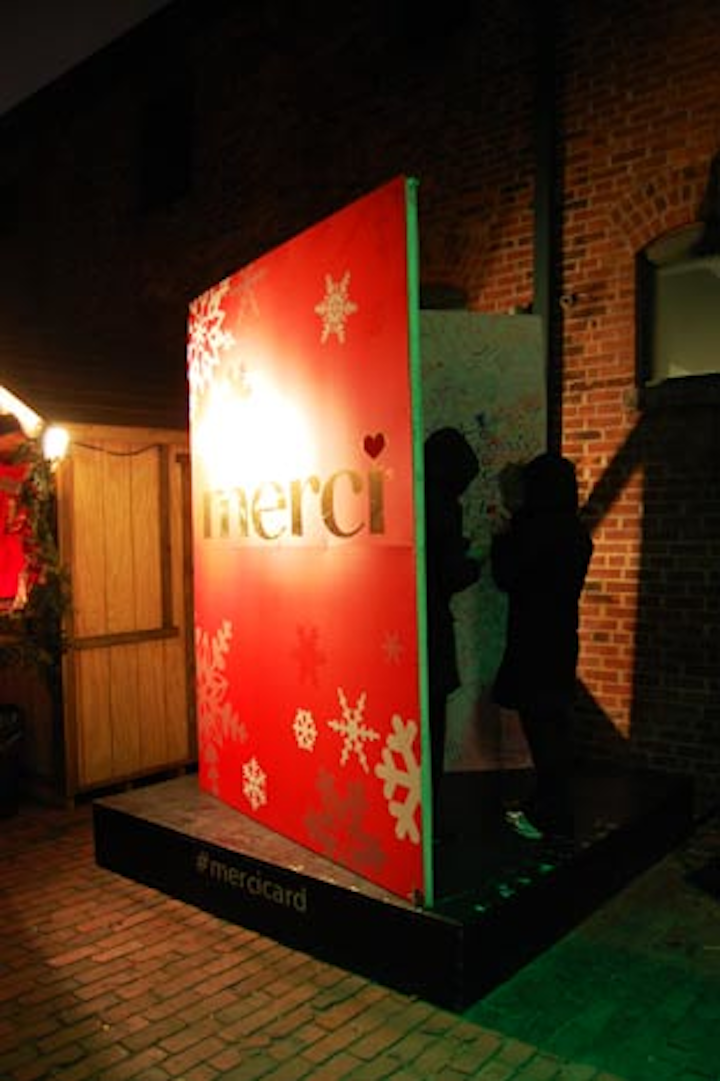 Photo: BizBash
Featured Venues/Suppliers: