Cotton Inc. Promotes TV Campaign With 24-Hour Runway Show
December 16, 2011
To celebrate the "Fabric of Our Lives" television campaign and take it to a wider audience, Cotton Inc. launched the Cotton Style Search and a 24-hour runway show in South Beach November 19. The event, executed by Jack Morton Worldwide, enlisted fashion stylist Stacey Kalchman to come up with the looks for the runway, which was built among Lincoln Road's galleries, studios, boutiques, and cafes. "The purpose of the show was to show the versatility of cotton, how it moves from day to night. What better way to show the versatility than in a fashion show," said Jude Braunstein, vice president and director of operations for Jack Morton. "Our first thought was, 'Yeah, O.K., but kind of predictable.' But our creative team is certainly not predictable—let's take our audience on a 24-hour cotton journey."
Cotton had its Style Search in October where perspective models uploaded photos of themselves in their favorite, most stylish cotton outfits to the MTV Web site. Twenty-four participants, dubbed "style icons," and their winning looks were announced 24 days before the event. Cotton flew the winners to Miami for a chance to walk the runway at the event, along with a group of Elite models. The 37-foot-long runway, custom built by Mecca Productions, previewed a total of 1,400 looks, one cotton look per minute. "Generally fashion shows run for an hour or so, so we knew it was an ambitious undertaking to do it for 24 hours," said Braunstein.
During the 24-hour runway, hosted by Giuliana Rancic, models wore clothing provided by retail and brand partners like Lucky Brand, Ben Sherman, and William Rast, to show the style and versatility of cotton. Each hour highlighted themed categories of cotton apparel such as "pajama party" and "urban chic" with corresponding music by DJ Irie, DJ Ross One, DJ Joe Maz, DJ Aulden Brown, and Juan Mejia. The fashion show also reached an online audience with live streaming on program and media partner MTV's Web site, showing viewers and attendees looks, profiles of the 24 participants, and a lookbook of winning outfits.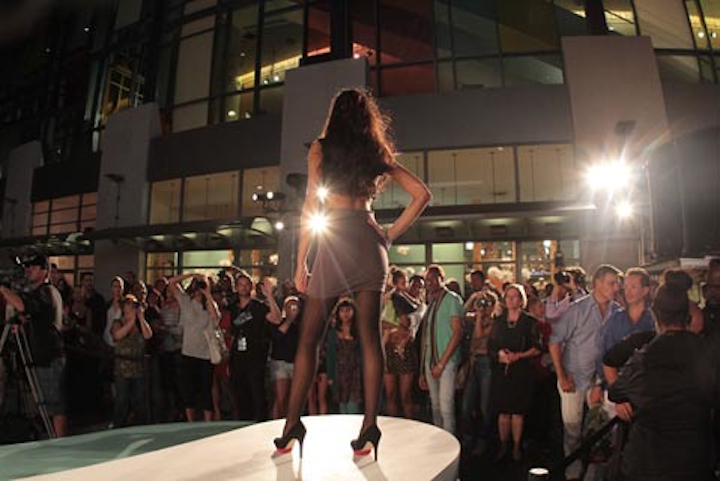 Photo: Christie's Photographic Studios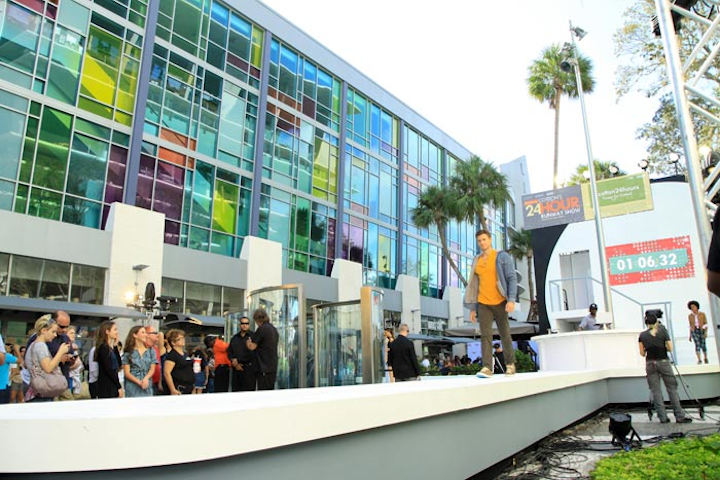 Photo: Christie's Photographic Studios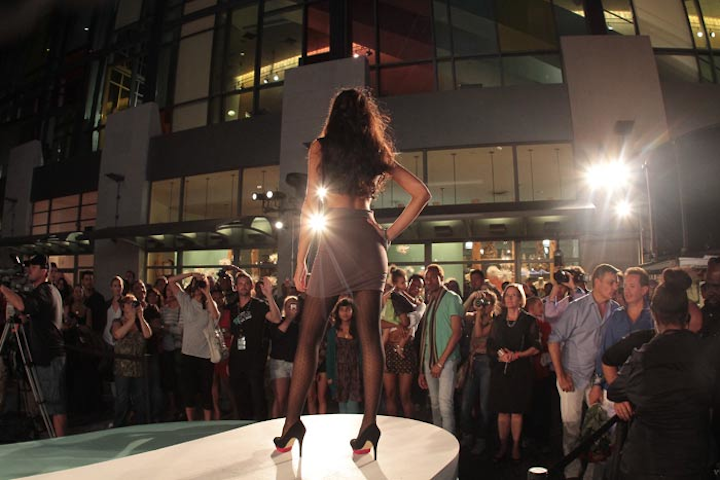 Photo: Christie's Photographic Studios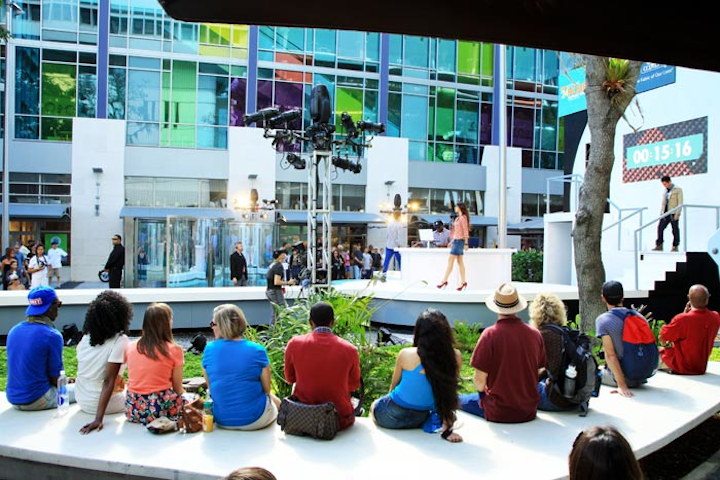 Photo: Christie's Photographic Studios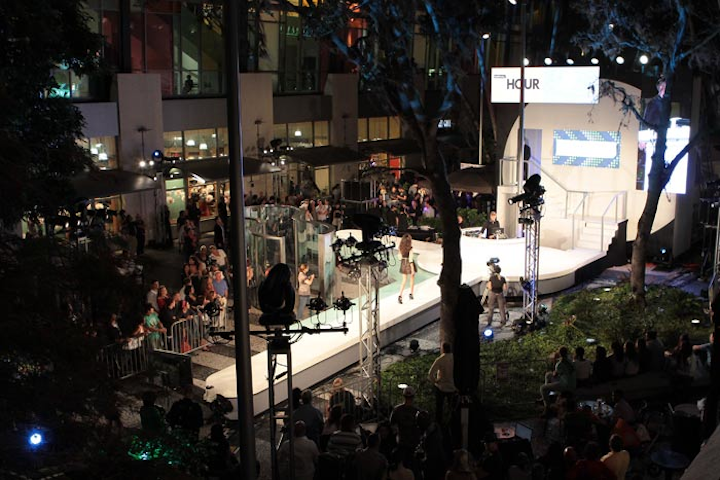 Photo: Christie's Photographic Studios
Featured Venues/Suppliers: