Meeting Reboot: 20 Ideas to Freshen Up Company Gatherings
Here are some ideas, tricks, and apps to break the mold of the typical small or in-office meeting.
November 24, 2014
Any meeting, especially a small or in-office one, can suffer from déjà vu. Here are ideas ranging from tactical tricks to awesome apps to break-the-mold breaks.
1. Dish up a caveman breakfast. "The paleo movement is really big right now," says Nathaniel Neubauer, owner of Contemporary Catering in Los Angeles. "We're seeing a lot less pastries and muffins and bagels." One easy grab-and-go idea is egg baskets: eggs nestled in shredded zucchini and baked in muffin pans. "They're self-contained and bread-free," he says, so attendees get a kick of protein and some vegetables. Pair the dish with fair-trade coffee, and you have a breakfast that revs up people instead of making them sluggish.
2. Brainstorm on paper. For a meeting meant to generate ideas, Sean Blanda, managing editor and producer of brainstorming site 99u.com, suggests writing rather than talking. "[By talking], you tend to default to the loudest and most aggressive person in the room," he says. Jotting down ideas on index cards and putting them on the wall levels the playing field. "It's a way to let the best ideas rise to the top." Group members less likely to speak up will be on equal footing, and, since the index cards are anonymous, attendees won't feel political pressure to get behind the boss's idea. "People will be more honest," Blanda says.
3. Take a juice break. "Having a juicing specialist on site to make custom green juices for energy is fun," says Becky Brewer, director of account management for meeting organizer 360 Destination Group in San Francisco. A fresh alternative to coffee and healthier than pastries, custom juice blends, like kale-pineapple with coconut water, can work first thing in the morning or as an add-on to a conventional morning coffee break. Brewer also suggests pairing juice with a little early morning exercise. "We have been selling more and more fitness-related activities in the mornings, before meetings," she says. Yoga is the old standby, but boot camp or Zumba will get attendees' hearts pumping.
4. Put an old-school twist on gamification. Gamification is a popular meeting activity, but Shai Tertner, president of production company Shiraz Events in New York, Los Angeles, and Miami, suggests switching it up with actual games. For a 40-person meeting for a TV company in Miami, "we used board games mostly and things the group members could relate to from their childhood or teenage years," he says. "It didn't have a digital element like most gaming does today." The company's branding and messaging, along with bright Pop Art colors, were incorporated to make the games part of a broader theme, and attendees played them as part of a teambuilding activity.
5. Stop typing, start writing. "Have people handwrite their notes," says Adrian Segar, consultant and author of Conferences That Work: Creating Events That People Love. Put out pens and pads of paper or index cards so your attendees can jot down their thoughts or just doodle. Scientists have found that the act of writing (as opposed to typing) fosters creativity and wakes up different parts of the brain, while doodling actually helps people listen better and leads to better memory retention.
6. Let them eat steak. With more people today concerned about their protein intake and cutting back on carbs, steak has risen in stature, especially leaner cuts like flank steak. "Steak is becoming more popular than it was," Neubauer says. Nowadays, he says, it often shows up with an ethnic twist: a spice-rubbed flank steak with an Argentinean chimichurri sauce, for instance, or ginger-lemongrass-marinated flank steak. Make sure vegetarians don't feel left out by doubling up on veggies, like grilled vegetables with balsamic vinegar, plus a green salad, Neubauer suggests.
7. Anticipate questions with an FAQ. Sean Schuette, director of meetings and events at association management company IntrinXec Management Inc. in Minneapolis, says making a pre-event FAQ to send out to attendees saves you the trouble of fielding questions one at a time later. "It helps them prepare for their time at your event as well as lessens the possible stress of not knowing the basics," he says. Include things like the local weather if the event isn't in your home city, the dress code, which meals are included, and where they'll need to go if the meeting is taking place at an off-site venue.
8. Stand up. A new study out of Washington University in St. Louis suggests the best thing you can do for meeting productivity might be ditching the chairs. Researchers found that standing during meetings boosts creativity and leads to more teamwork among participants. Standing makes people less territorial of their own thoughts and more open to the ideas of others, so it could be a good low-cost way to kick-start a brainstorming or collaborative gathering. (It's also definitely something to include in the pre-meeting FAQ, so attendees know comfortable shoes are needed.)
9. And get moving. "One of the senses people don't really talk about is kinesthetics," Segar says. When people have a sense of their body's place and position in space relative to others, it activates other parts of the brain that come in handy when sitting around a boardroom table later. "When you're walking, rather than sitting in chairs, you'll connect better and remember longer," he says. If you're meeting in a single room for the duration of the day, get attendees up and moving around by dividing them into new teams for different activities.
10. Shake up lectures with in-the-round seating. Instead of a theater- or classroom-style room setup, Jonathan Martin, principal designer at event production company Showtec in San Diego, recommends replacing the podium with a horseshoe-shaped table with the presenter in the middle and holding sessions in the round for better interaction between the presenter and the audience. "The people around you are a part of the communication strategy," he says. "The challenge in the scalability is in how media-rich you want the experience to be." Rather than using a projection screen, media can be displayed on an array of iPads arranged between the speaker and attendees.
11. Use a social sharing app. For its annual sales meeting, San Diego-based destination management company AlliedPRA used the app Ringya to manage and share attendee contact info and communication. "It basically is an enhanced way to capture attendee information and for interaction," says marketing and PR director Michelle Kennedy. With attendee contacts all in one place, they could call, text, or message each other in real time. The app also let them share group messages and photos. "It was a big hit, and many people used it for interaction during the event," Kennedy says. Ringya is free to download, although some functions require in-app payments.
12. Deliver dishes differently. When 40 members of Honeywell's safety products unit hosted 350 clients at the San Diego Wine & Culinary Center, the dessert presentation matched the rustic-chic look of the rest of the event, with buckets full of cobblers and chocolate ganache hanging on a wooden wall decorated with tea lights. Nearby was a "wagon wheel" of flavored whipped creams. "The presentation was fantastic, and nearly every guest took a picture before indulging," says Martin Davis, director of program development and operations for AlliedPRA San Diego.
13. Take a multisensory break. "Retention of information increases the more senses one engages," says Shawna Suckow, founder and chairwoman of the Senior Planners Industry Network. At the network's annual conference, SPINCon, in June 2013, attendees received a goodie bag designed to hit all five senses.
"We gave everyone a bag containing peppermint candies, a kazoo, and a rubber band for tactile stimulation, and we had Glade PlugIns in the room," she says. On the first day, group members played a memory game, which they repeated after the sensory break, and Suckow says attendees performed better after their senses had been engaged.
14. Make lunchtime local. "When I'm holding a meeting in-house, I try to use local restaurants to cater the meals," says Mindy Gunn, vice president and meeting and event planning manager at Wells Fargo in Scottsdale, Arizona. "Locals and travelers alike will appreciate the variety from the standard catering." If participants are stuck looking at the same four walls all day long, at least they'll have something exciting on their plates. Food also tends to get people talking, she says, so elevating the lunchtime experience also facilitates interactions and encourages networking in a low-key way.
15. Turn an award lunch into happy hour. "We totally changed our mindset, and the event really popped," says Everett T. Shupe II, senior director of events and sponsorships at Goodwill Industries International in Rockville, Maryland. At his group's summer conference, Shupe threw out the playbook for an annual award luncheon by turning it into a 45-minute happy hour with high tables and lounge-style seating, light bar snacks, cocktails, music, and two stages to speed up the award flow. "We did kind of a dueling-stage concept. As soon as one person was done, the next came up," he says. "It was meant to be very upbeat, very quick."
16. Replace handouts with QR codes. "Really, any time you have something you want to show on the Web, you can use a QR code," Gunn says. Going digital cuts down on printing costs, paper use, and the hassle factor of distributing hard copies. "If there is an off-site activity or event that attendees will walk to, I include a QR code on the registration desk that they can use," she says. Just make sure the group is smartphone-savvy and comfortable with technology. Suggest a QR code reader that those with older smartphones can download (most new ones today come with the apps already installed).
17. Make extra-customized coffee. "Have an interactive coffee break," says Lauren Doherty, an account manager at AlliedPRA Los Angeles. Bring in a few high-end coffee and espresso machines, as well as a selection of different types of coffee beans—light roast, dark, and so on—and milks. Have baristas on hand to help attendees grind, brew, froth, and pour their specialty concoctions. For a competitive element, divide the group into teams and hold a contest to see which can make the best cappuccino-foam design.
18. Have a beading break. For an intense 50-person sales meeting, Tertner and his team set up a "bead bar" where attendees could create bracelets. "They had beads with letters, words, different colors—we gave them a really wide range of beads and strings," he says. Since attendees were in the same room all day for their meeting, Tertner divided the room so the beads and other engaging elements were in one area, with staffers on hand to help attendees put together their creations.
19. Schedule to beat jet lag. Attendees will be more productive if they're not fighting their body clocks. "When I have a group meeting on the East Coast and several of the participants are from the West Coast, I recommend starting a little later on the first day," Gunn says. When a West Coast meeting includes a number of participants who are flying in from the East Coast, Gunn says she starts meetings bright and early so they can finish sooner in the day. And begin the day with the most important agenda item to catch participants at their mental peak.
20. Jazz up mac 'n' cheese. The old mashed-potato bar concept is back, but with martini glasses loaded with customized macaroni and cheese options in place of the spuds. For Goodwill's June delegate assembly in Austin, Texas, Shupe offered self-serve mac 'n' cheese stations. Guests could add in their preferred combinations of mix-ins and toppings like ham, broccoli, onions, chives, and bacon. Shupe says it was rolled out across a trio of receptions that were going on at the same time, which had the added advantage of simplifying the catering process—with no loss of uniqueness, since guests could make their mac as plain or as fancy as they wanted.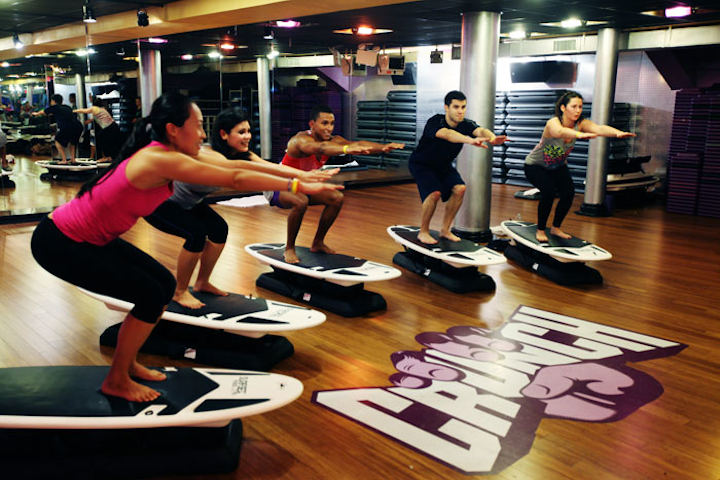 Photo: Courtesy of Surfset
Photo: Courtesy of Contemporary Catering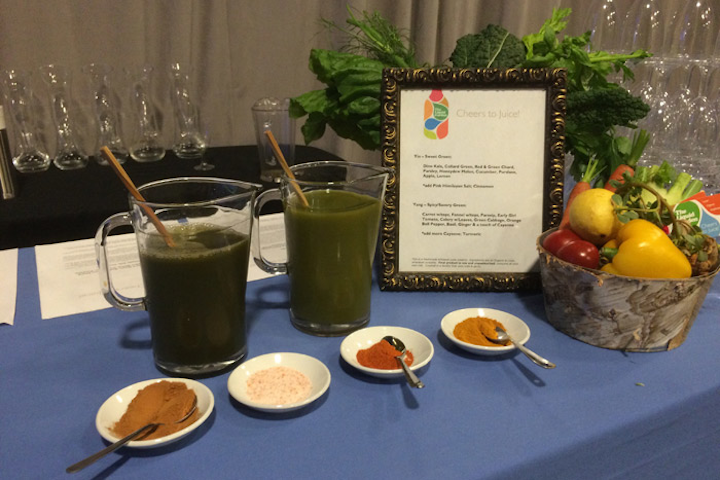 Photo: Courtesy of The Liquid Garden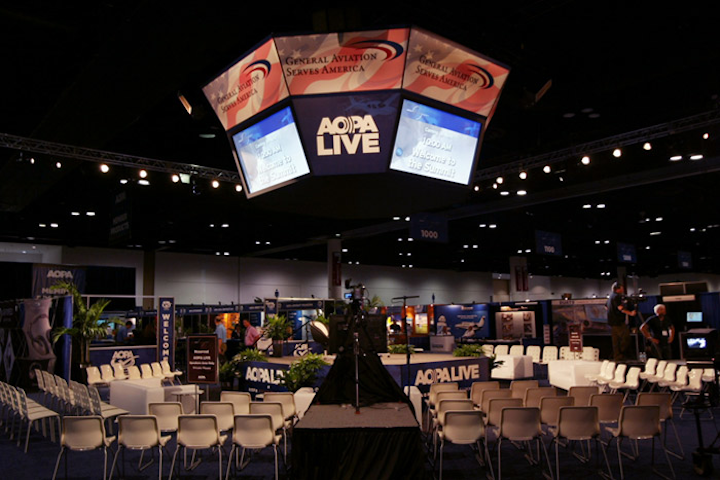 Photo: Courtesy of Showtec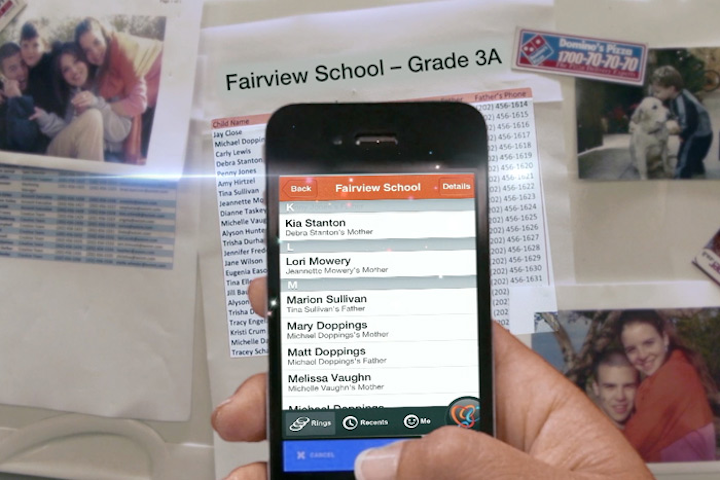 Photo: Courtesy of Ringya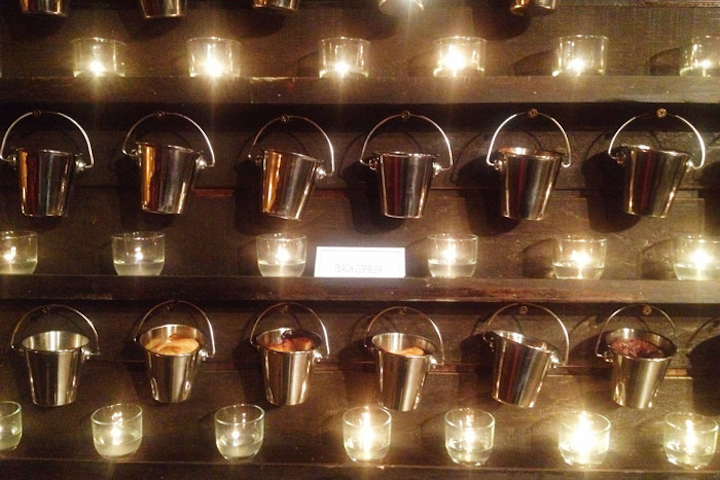 Photo: Courtesy of HoneyWell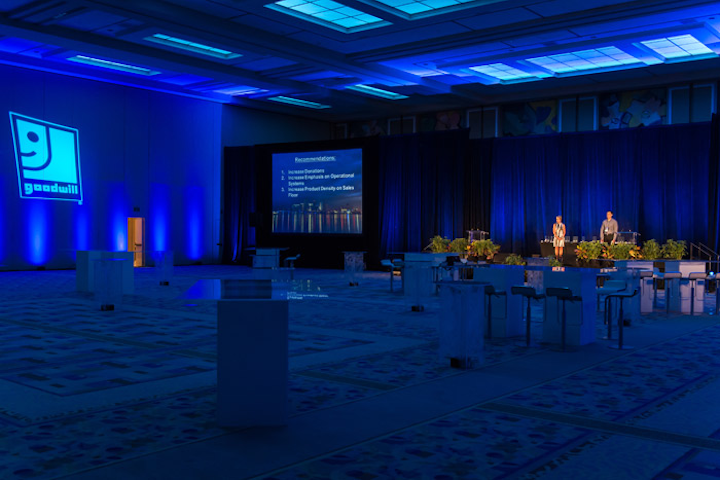 Photo: ProView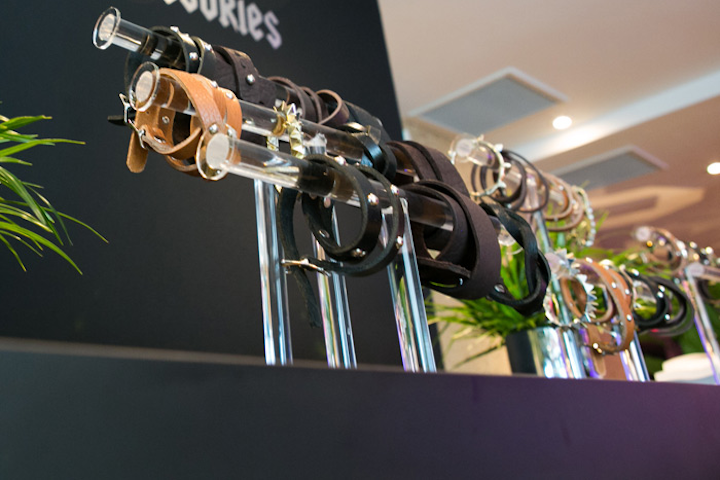 Photo: Courtesy of Shiraz
Featured Venues/Suppliers: