How One Political Event Broke the Boring Stereotype
FedScoop doubled its production budget to liven up its increasingly popular FedTalks event.
November 21, 2014
FedScoop, an online platform for tech and government collaboration and news, brought together big names from both arenas on November 6 for the fourth annual FedTalks. The daylong conference at the Andrew W. Mellon Auditorium in Washington included 20-minute presentations and discussion panels that covered timely topics in the news like cybersecurity and Ebola, resulting in the event's largest crowd ever of 1,200 people—200 more than in 2013.
"We work closely with the White House on the tech priorities for the administration and bring the brightest people from government and tech together to exchange best practices, collaborate, and find way to work together in the industry as thought leaders," said Goldy Kamali, FedScoop founder and C.E.O.
Former Star Trek actor George Takei served as the day's keynote speaker. A recognizable name because of his acting, Takei has created a large online brand for himself with nearly eight million Facebook likes and 1.42 million Twitter followers, tying together entertainment and technology. Speakers also included inside-the-beltway notables such as the Treasury Department chief information office Sonny Bhagowalia; Alissa Johnson, deputy chief information officer for the executive office of the President; and Mike Nefkens, executive vice president of enterprise services for HP. The caliber of the speakers helped draw a mix of C-level executives from the tech industry, the White House, federal agencies, and members of Congress to the event—a demographic attributed to FedScoop's smaller events and online outreach throughout the year.
While the event is traditionally held in theaters, Kamali changed it up this year, looking for a venue that allowed for more production to create a fun, unconventional atmosphere for the attendees. "Most of them attend events in the basement of a hotel that is grey and drab, and this is not like anything they experience."
To accomplish that, she doubled the production budget this year, contracting Design Cuisine to create custom-made table linens and topping them with orchid centerpieces from English Rose Garden. Pink and blue uplighting around the perimeter of the room, branded banners in between the venue's inherent columns, a candy bar loaded with 250 pounds of sweets, and a DJ rounded out the changes. 
"We spend hundreds of thousands in production so we could make the environment we wanted," Kamali said. "We didn't want to leave anything on the table when it came to creating an environment."
The result? An influx of emails and commendations from attendees who compared the event to a rock concert and "unlike anything they had ever seen," according to Kamali.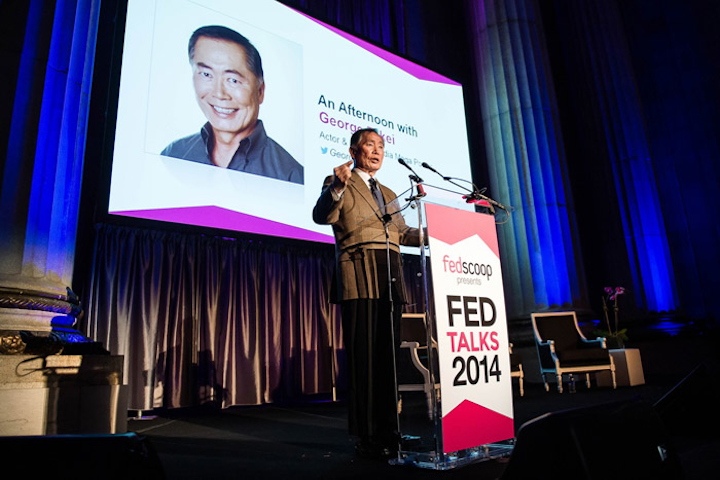 Photo: Joy Asico for FedScoop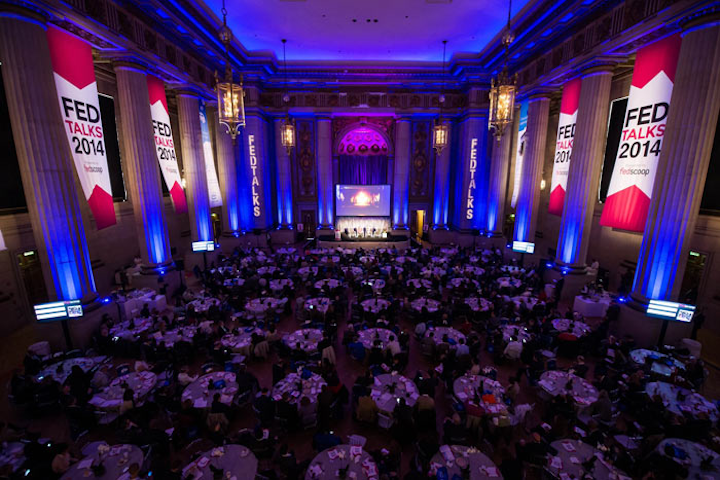 Photo: Joy Asico for FedScoop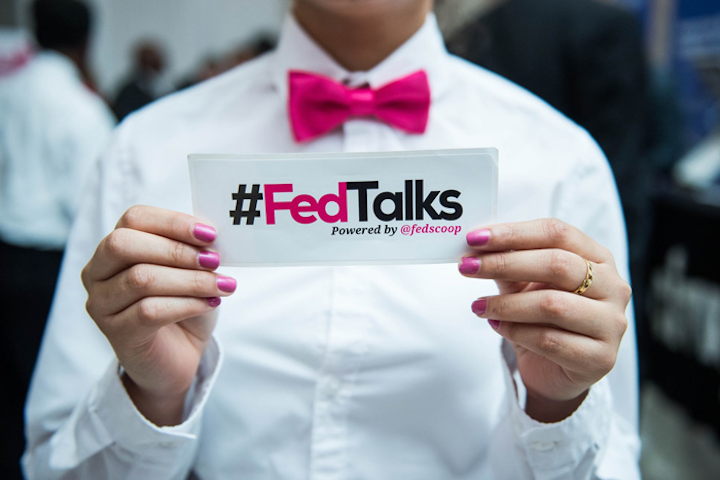 Photo: Joy Asico for FedScoop
Photo: Joy Asico for FedScoop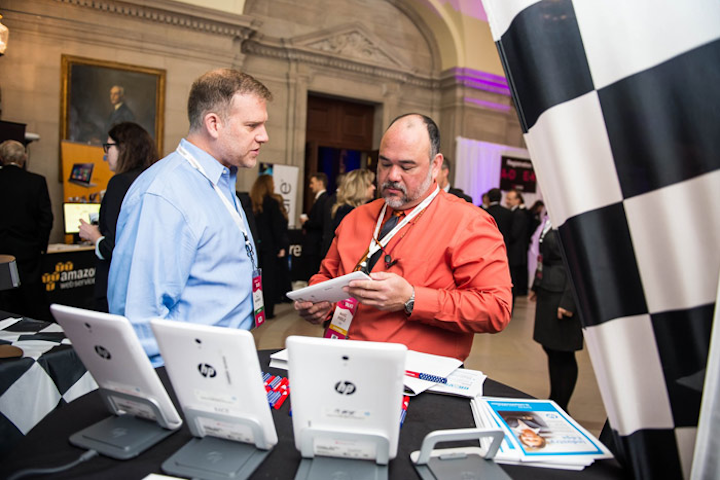 Photo: Joy Asico for FedScoop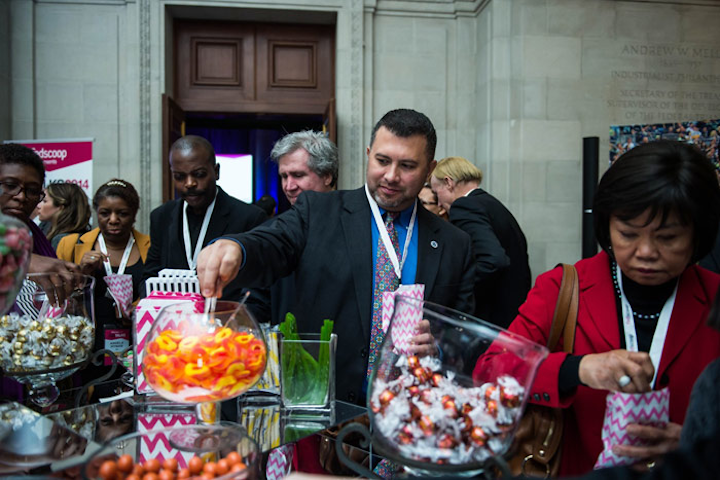 Photo: Joy Asico for FedScoop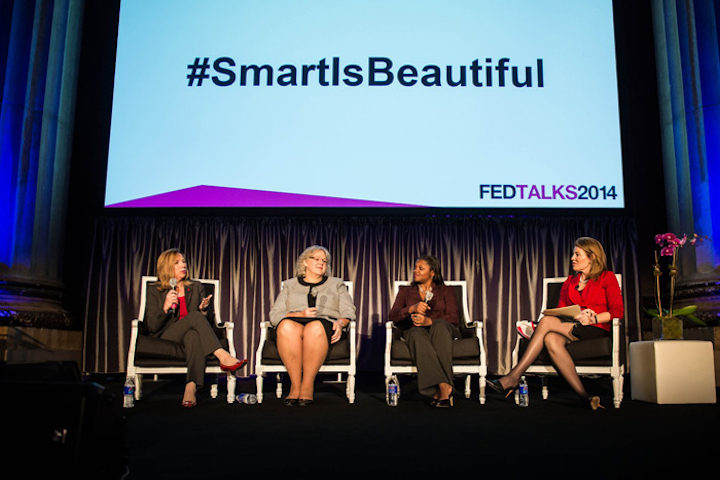 Photo: Joy Asico for FedScoop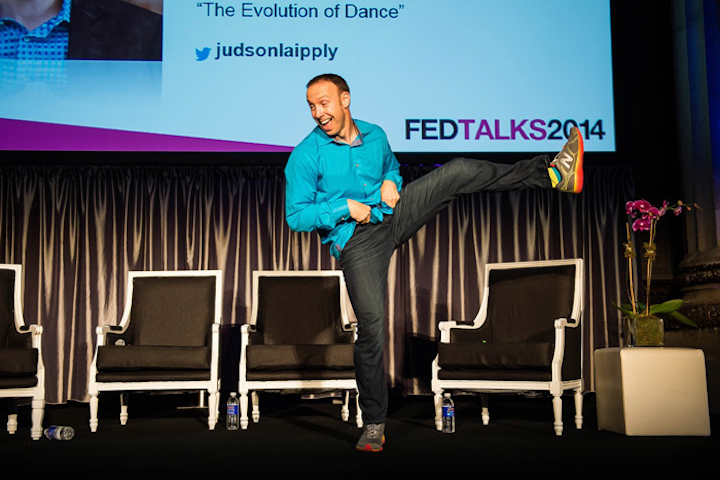 Photo: Joy Asico for FedScoop
Featured Venues/Suppliers: