See How C2 Montréal Used Umbrellas for Networking
Now in its fifth year, the innovative conference added several creative options to get guests mingling and meeting.
June 7, 2016
More than 6,000 people from around the world gathered at Arsenal in Montreal May 24 to 26 for the fifth installment of C2 Montréal, a business conference that is known for doing things that are rather unbusinesslike. This year, along with a program that included speakers such as Martha Stewart, David Suzuki, executives from AirBnB and Intel, and researchers from M.I.T. and Oxford, organizers also created inventive opportunities for networking and entertainment. 
For example, after using E-180's "brain dating" platform to identify attendees with complementary interests, guests could meet while taking a boat tour of the Lachine Canal or while walking together under an umbrella under a canopy of fake rain. "It creates a more intimate environment to brainstorm and share ideas," said Anne Dongois, the conference's public relations director. 
Also new this year, organizers created a large outdoor village adjacent to the venue that included food trucks, art installations, and vendors selling everything from custom-tailored suits to haircuts and shaves. 
This year's program offered about 130 sessions, panels, workshops, and master classes, which is about twice as many as last year. C2 Montréal was created by creative agency Sid Lee in collaboration with founding partner Cirque du Soleil.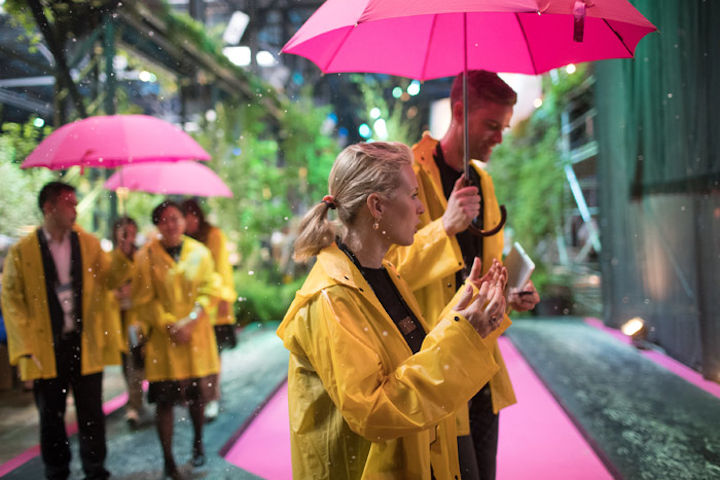 Photo: Jimmy Hamelin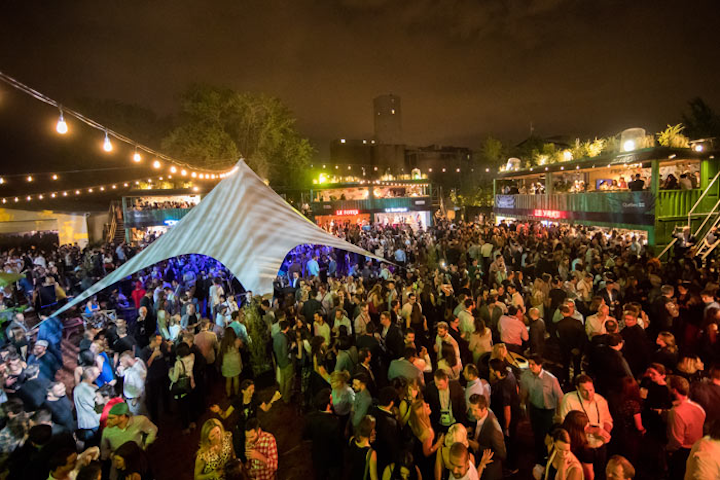 Photo: Jimmy Hamelin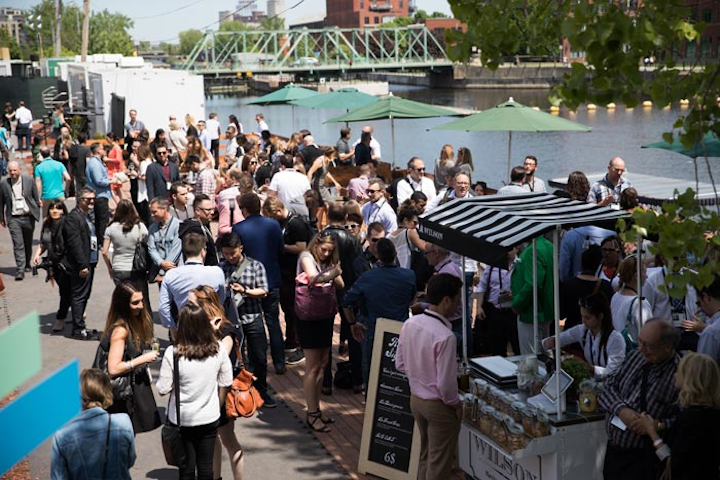 Photo: Jimmy Hamelin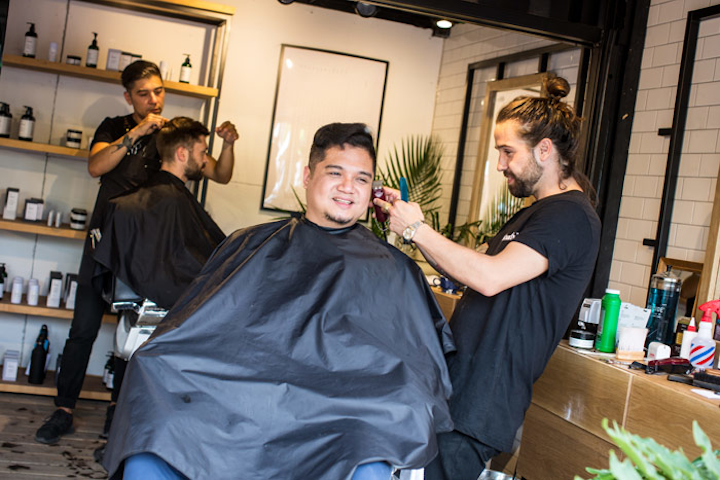 Photo: Mikael Theimer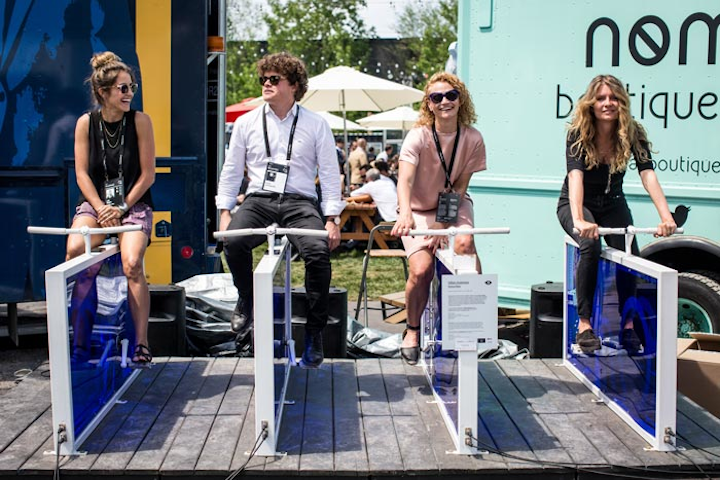 Photo: Mikael Theimer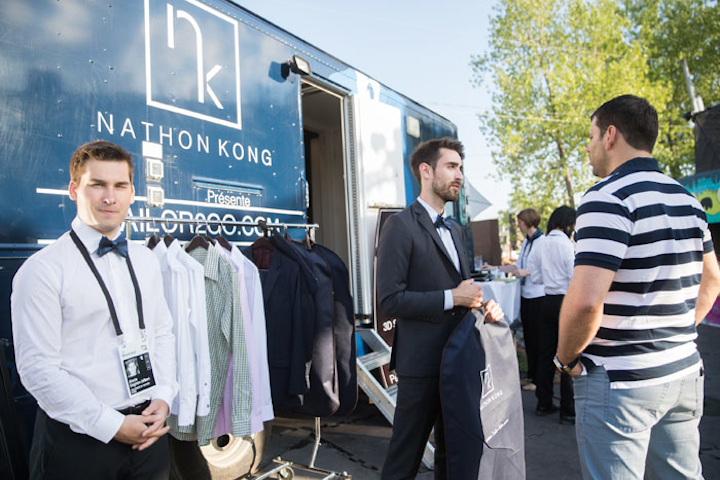 Photo: Jimmy Hamelin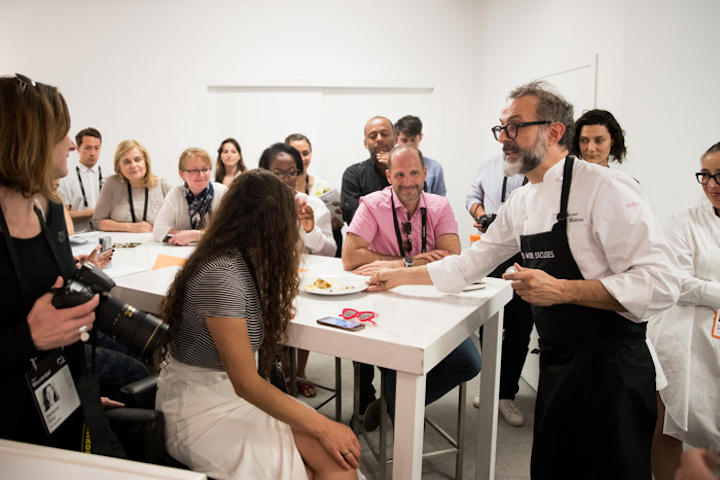 Photo: Jimmy Hamelin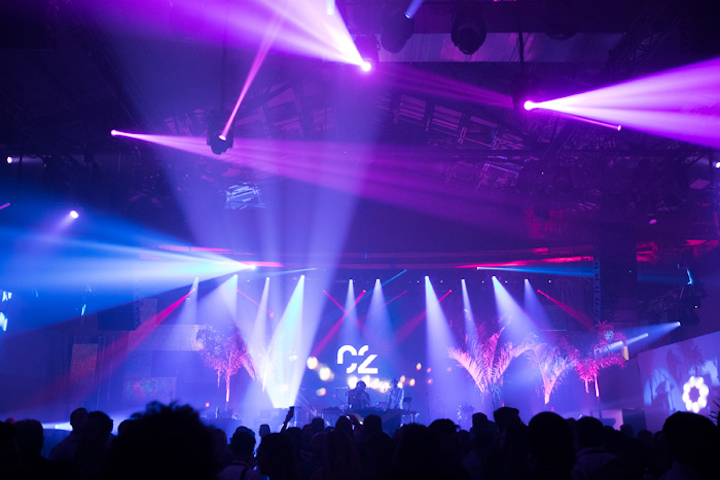 Photo: Jimmy Hamelin
Featured Venues/Suppliers: