17 Brand Highlights From the New York International Auto Show
See how Toyota, Nissan, Jaguar Land Rover, Subaru, and other automakers made impressions on and off the trade show floor.
May 8, 2019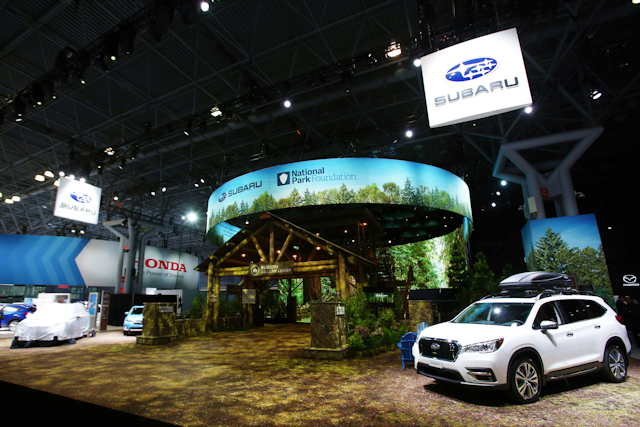 One of the most visual booths at the Javits Center came from Subaru for the debut of the 2020 Subaru Outback. The 10,000-square-foot display highlighted the brand's long-standing support of national parks and partnership with the National Parks Foundation. The exhibit was created with a mix of recycled and sustainable materials and plants. The brand partnered with EWI Worldwide and Hansen Productions to create the exhibit.Photo: Courtesy of Subaru

NEW YORK—Auto shows around the world might be losing their appeal among automakers, but that didn't stop major brands from delivering some standout experiences during the New York International Auto Show. The event, which ran April 19 to 28, draws on average more than one million attendees each year and took over 950,000 square feet of the Jacob K. Javits Convention Center. This year, some 1,000 vehicles were on display at the convention center. 
While brands including Acura and Honda delivered interactive experiences at booths on the show floor, other brands such as Jaguar Land Rover and Toyota took advantage of the show buzz and held satellite events around the city. From Subaru's immersive national parks experience to Nissan's live art installations, here's a look at some New York International Auto Show highlights that took place on and off the trade show floor.
Toyota 2020 Highlander Installation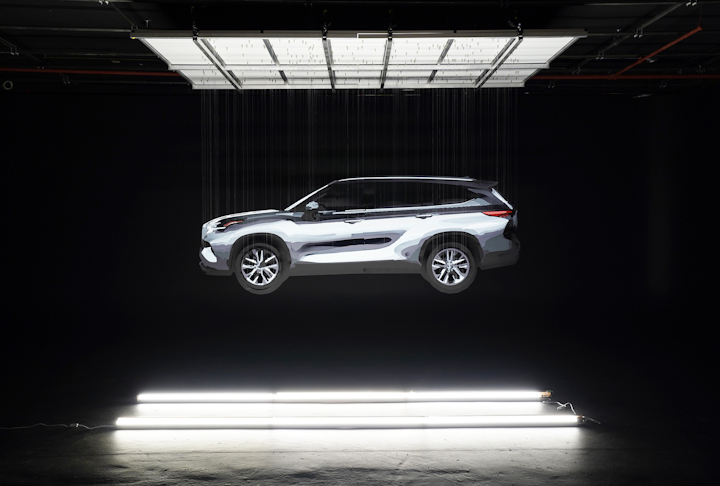 Photo: Courtesy of Toyota
Toyota 2020 Highlander Reception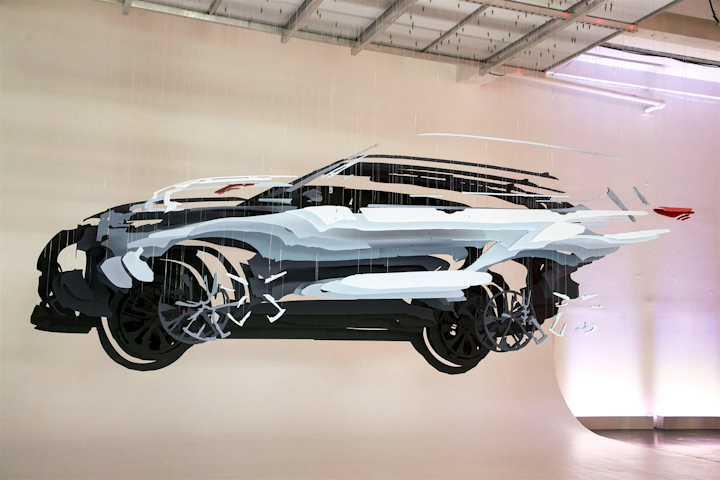 Photo: Courtesy of Toyota
Toyota 2020 Highlander Reception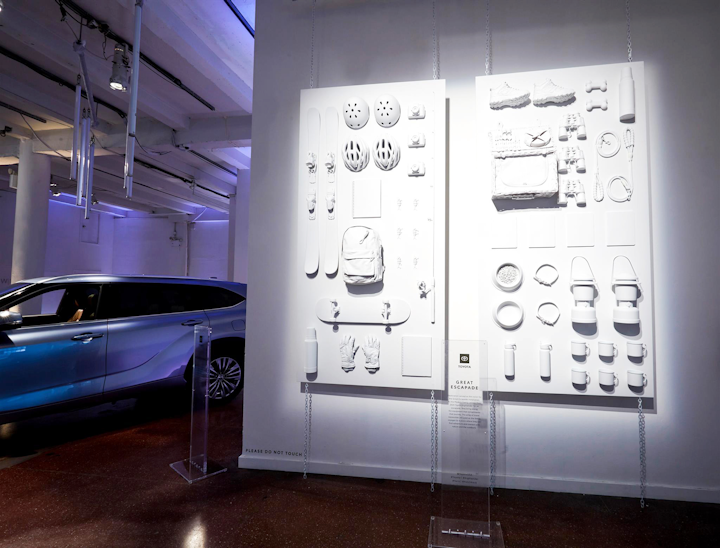 Photo: Courtesy of Toyota
Nissan's 50th Anniversary Celebration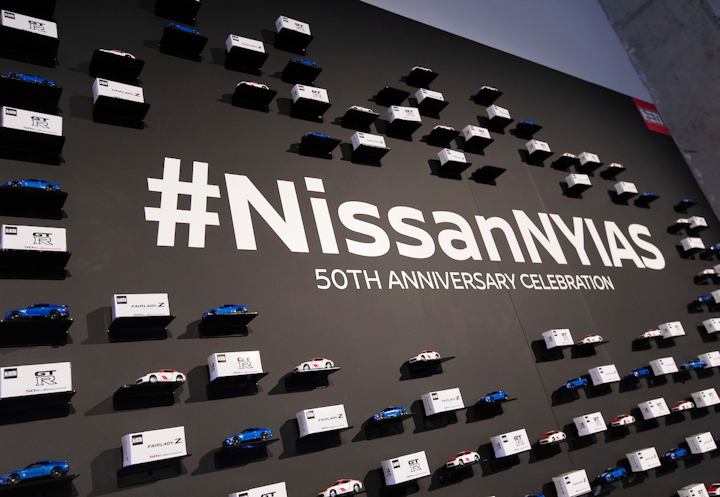 Photo: Courtesy of Nissan
Nissan's 50th Anniversary Celebration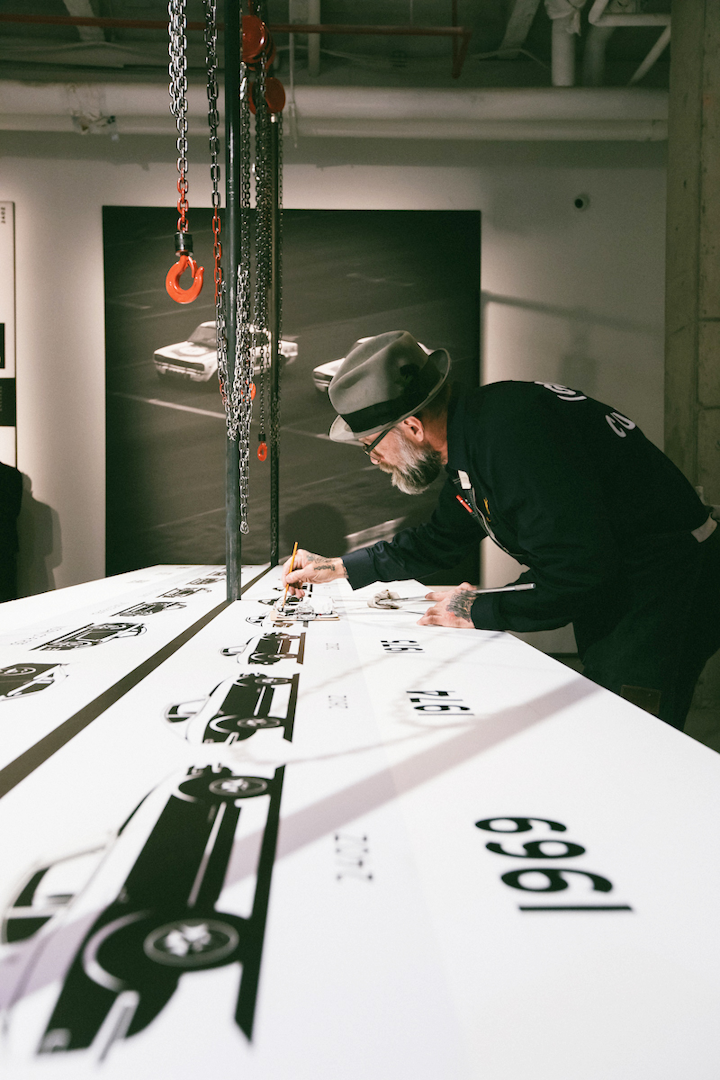 Photo: Courtesy of Nissan
Nissan's 50th Anniversary Celebration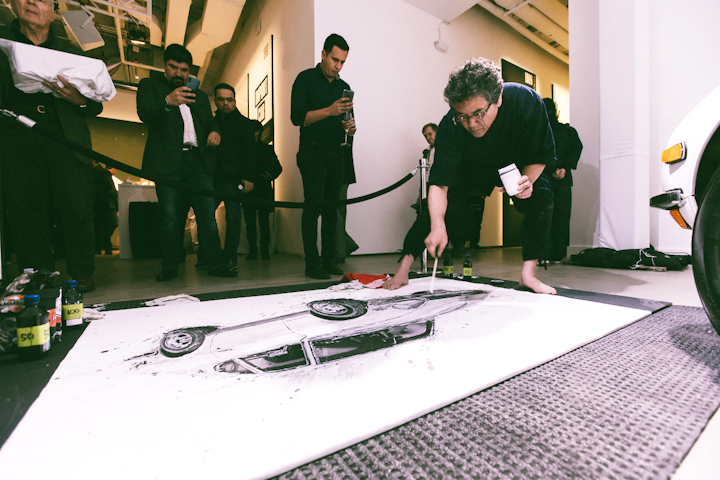 Photo: Courtesy of Nissan
Nissan's 50th Anniversary Celebration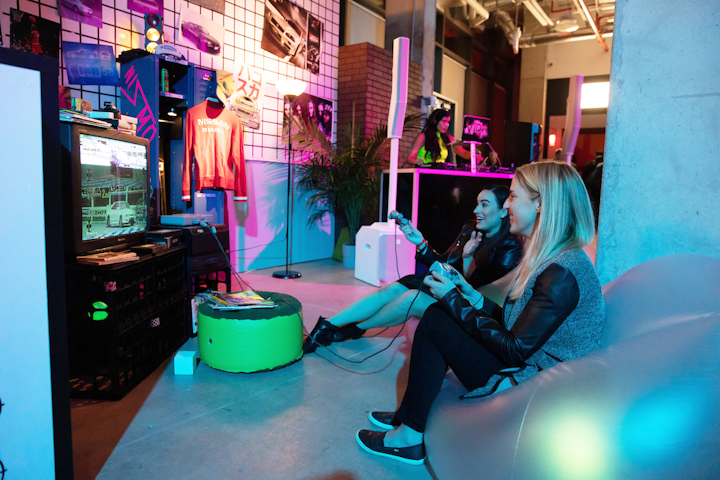 Photo: Courtesy of Nissan
Subaru Outback Exhibit
Photo: Courtesy of Subaru
Subaru Outback Exhibit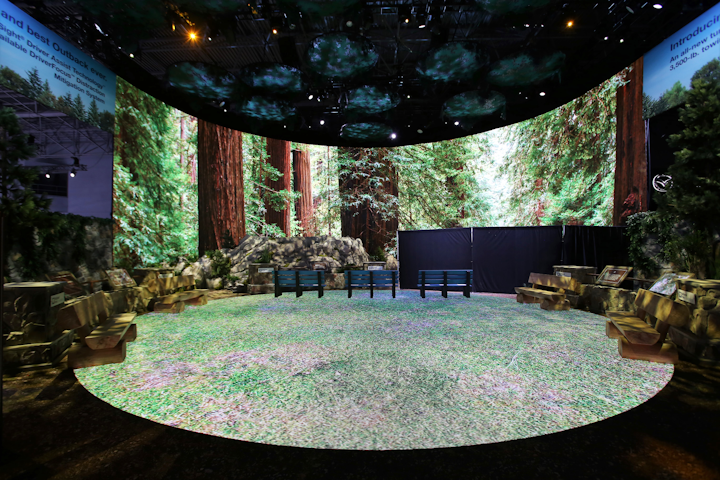 Photo: Courtesy of Subaru
Acura Booth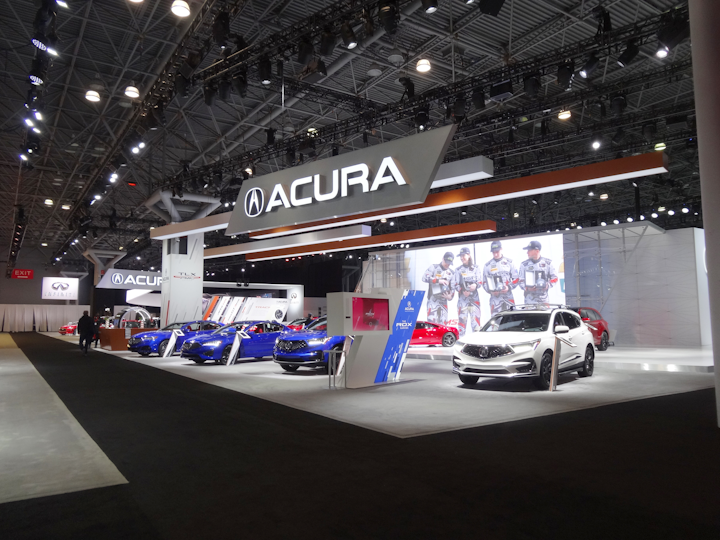 Photo: Courtesy of Acura
Acura Bourbon Tasting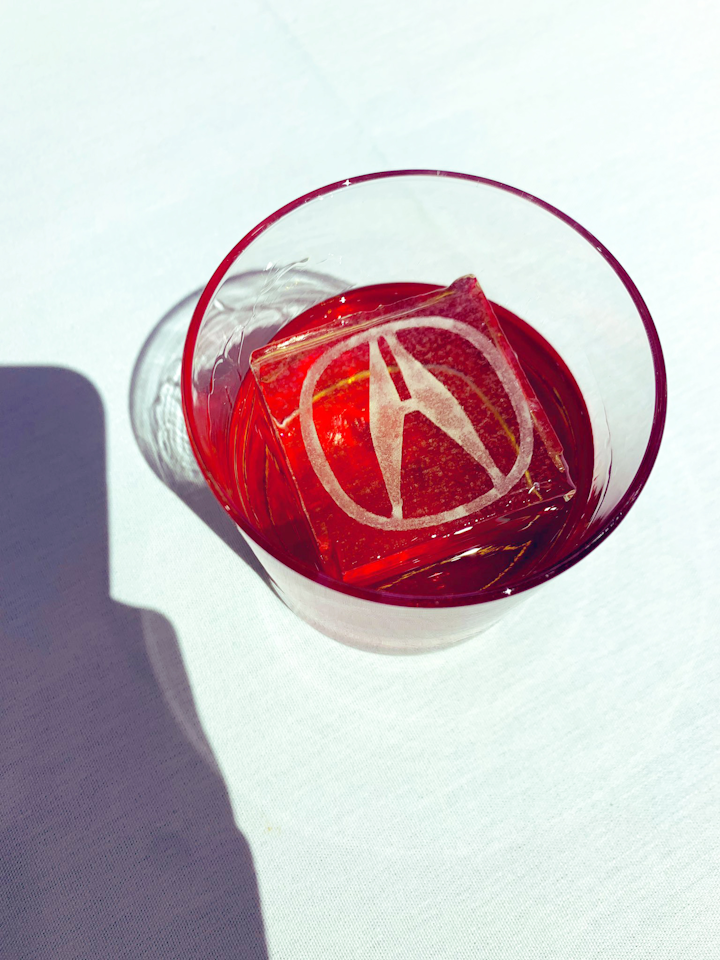 Photo: Courtesy of Acura
Jaguar Land Rover "Live for the City" Launch Event
Photo: Nick Dimbleby
Jaguar Land Rover "Live for the City" Launch Event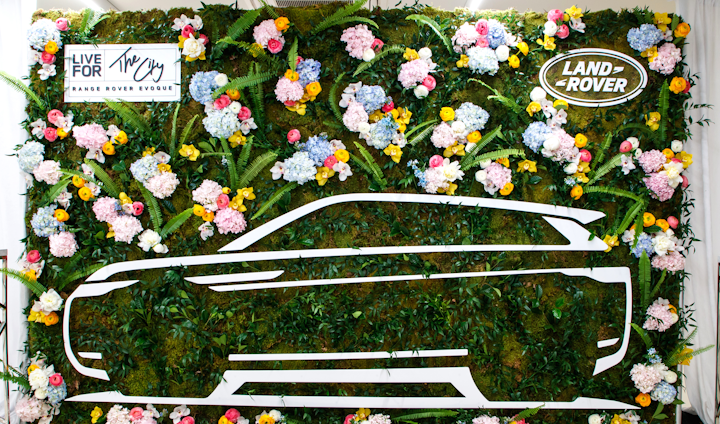 Photo: Nick Dimbleby
Jaguar Land Rover "Live for the City" Launch Event
Photo: Nick Dimbleby
Lego Silverado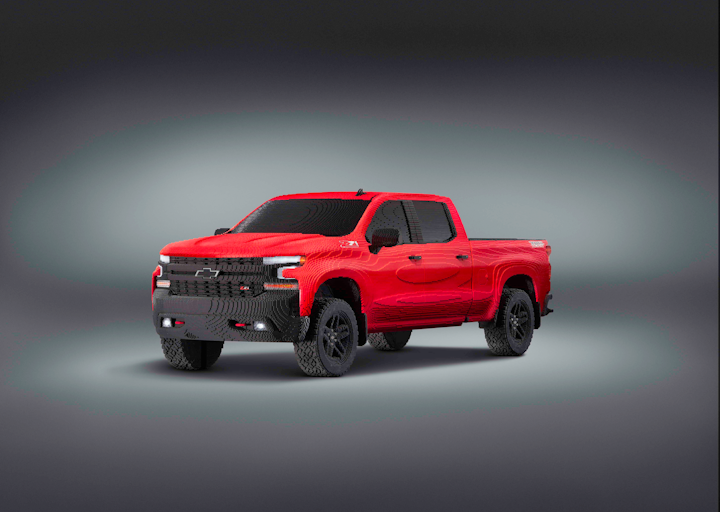 Photo: Courtesy of Chevrolet
Hyundai Hope On Wheels Event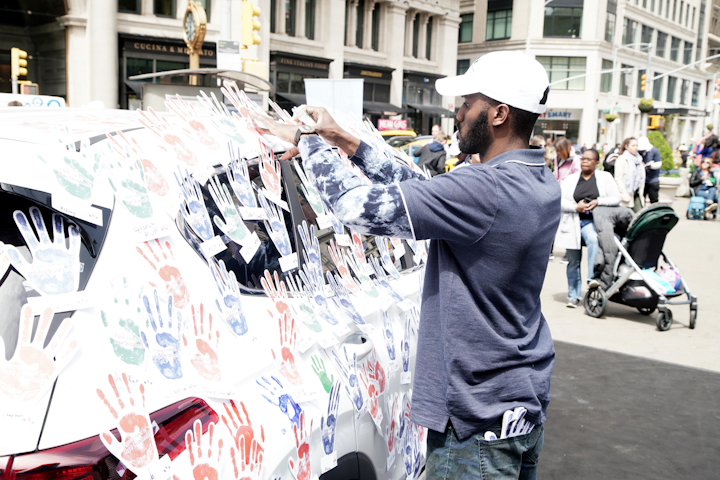 Photo: Courtesy of Hyundai
Honda Booth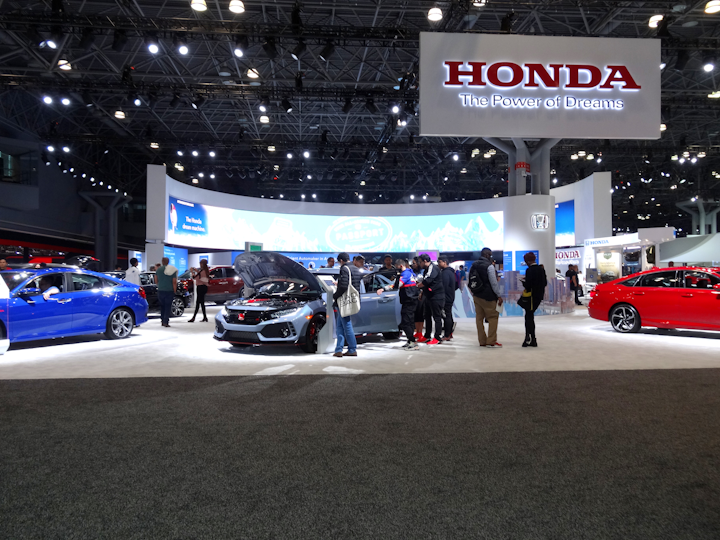 Photo: Courtesy of Honda