How 'Sports Illustrated' Created Its Most Diverse Runway Show Ever
This year's event, part of Miami Swim Week, featured a model in a hijab, a former dancer in a wheelchair, and a slew of socially conscious fashion designers.
August 22, 2019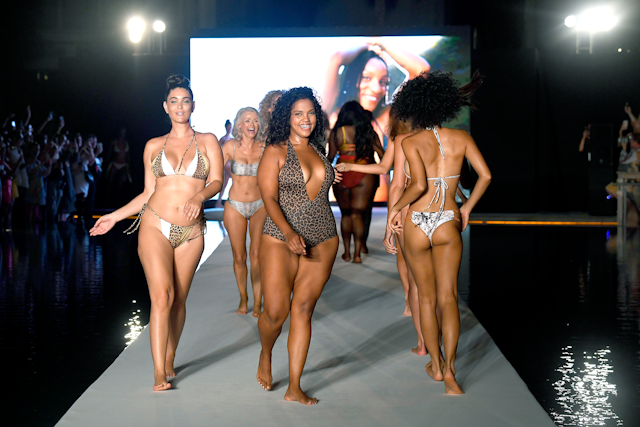 Sports Illustrated showcased its commitment to inclusion by casting a mix of established and aspiring models of various sizes, races, and ages.Photo: Frazer Harrison/Getty Images for Sports IllustratedMIAMI/SOUTH FLORIDA—"Men and women know there is no one 'ideal' beauty, yet we never saw the diversity that makes beauty so exciting and captivating showcased," said MJ Day, the editor of the annual Sports Illustrated swimsuit issue who has been spearheading the brand's headline-grabbing commitment to inclusion in recent years. "Liberating men and women from those narrow beauty confines is something I'm very proud SI Swimsuit is a part of."
And that idea was very much on display at Sports Illustrated's annual swimwear show, this year held on July 14 during Miami Swim Week. Located on a floating runway at the W South Beach's Wet Deck, the runway show featured the usual mix of experienced models, including cover model Camille Kostek and 2019 model search winner Brooks Nader.
But it also featured the first SI model to wear a hijab. And a fitness instructor with alopecia. And a 55-year-old mother. And a former dancer in a wheelchair. And a lineup of 30 fashion designers who actively and openly encourage sustainability, inclusivity, and philanthropy, such as Bissy Swim and Swimsuits for All, which have size-inclusive lines; For Love & Lemons, which donates unsold products to charity; and Acqua de Luxe, whose fabrics have UV sun protection.
"We are huge believers in using your power for good," explained Day, who took over as editor in 2014. "There are so many designers and brands out there that are socially and environmentally conscious that we felt this was the perfect place to shine a light on them and celebrate the extra effort they make in doing so."
Model Halima Aden memorably opened the show in a hijab and "burkini" custom-designed by Cynthia Rowley. Along the side of the burkini was the phrase Don't change yourself, change the game. "Halima Aden was a rookie in this year's issue, and what she stands for really represents the SI Swim brand," said Day, who noted that Aden personally chose the phrase. "She is about the confidence to embrace yourself and your own unique beauty, and encouraging others to do the same."
For the second year in a row, the lineup—which the team says was its most diverse yet—was the result of an in-person casting call, also held at the W South Beach in the days leading up to the show. More than 5,000 aspiring and established models applied in person and online, and a panel of judges—including Sports Illustrated editors plus models from this year's swimsuit issue—selected and mentored the 16 people who would ultimately walk in the show.
"[Inclusivity] is something that personally I have always believed in and never understood the lack of in media," said Day. "Why are you any less because of your dress size or skin tone, age, or personal beliefs. The world is full of inspiration, and none of it looks the same. It's a responsibility that I feel as a woman and as the shepherd of one of the most recognizable brands in the world to champion."
The four-day casting process and runway show was designed and executed by Hillary Drezner from Rubicon Live (a division of talent agency Rubicon Talent), along with Cindi Blair Productions, Isabella Stanzione Productions, and Special Sauce. Full Picture and Tara Ink handled PR. 
Miami Swim Week took place July 11 to 16 in and around the newly renovated Miami Beach Convention Center. In addition to the SI show, highlights included pop-up shops from swimwear brands, the Brickell City Centre's inaugural wellness festival, a kids' runway show, and a celebration of Maxim's Hot 100 list. The W South Beach also hosted the W Swim Fashion Bazaar, which had brand pop-ups, model-led fitness classes, and wellness conversations.
Scroll down for a look inside the Sports Illustrated runway show and casting process.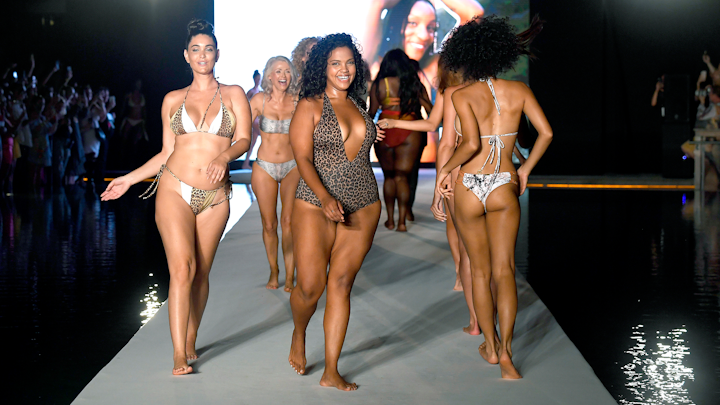 Photo: Frazer Harrison/Getty Images for Sports Illustrated
Photo: Frazer Harrison/Getty Images for Sports Illustrated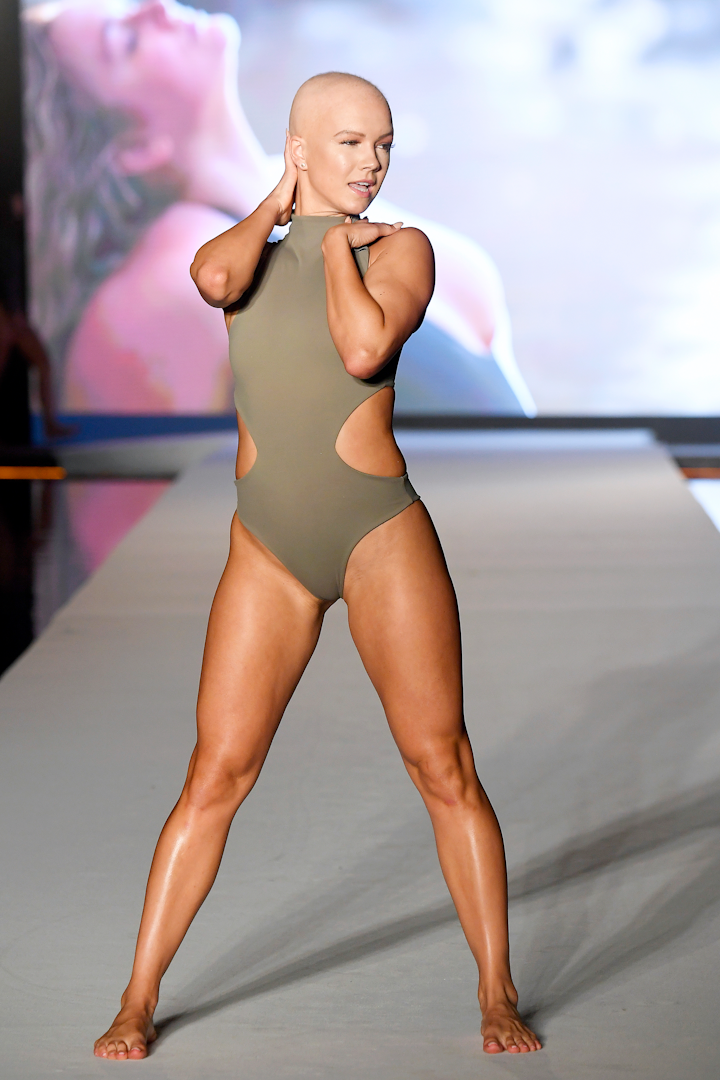 Photo: Frazer Harrison/Getty Images for Sports Illustrated
Photo: Frazer Harrison/Getty Images for Sports Illustrated
Photo: Frazer Harrison/Getty Images for Sports Illustrated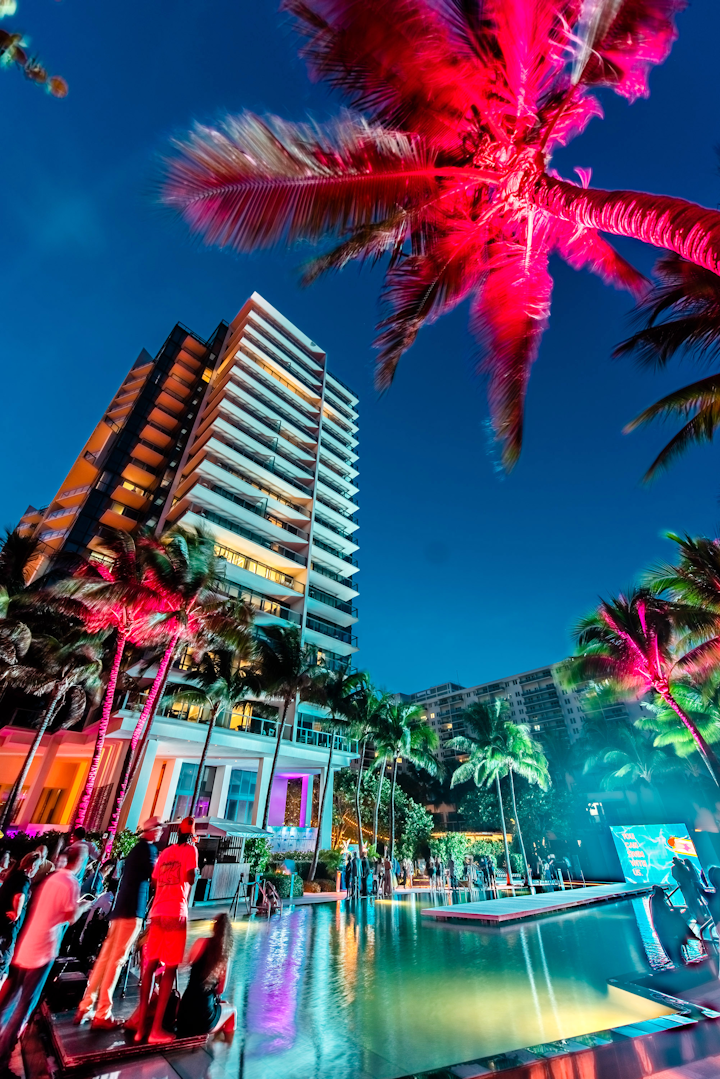 Photo: Chris Carter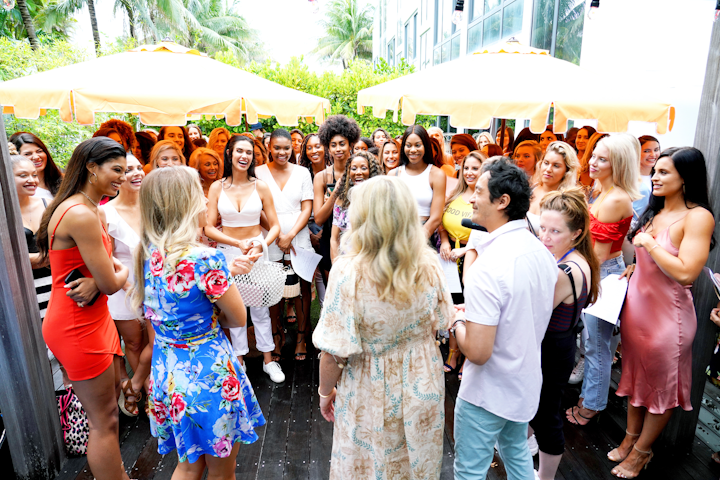 Photo: Alexander Tamargo/Getty Images for Sports Illustrated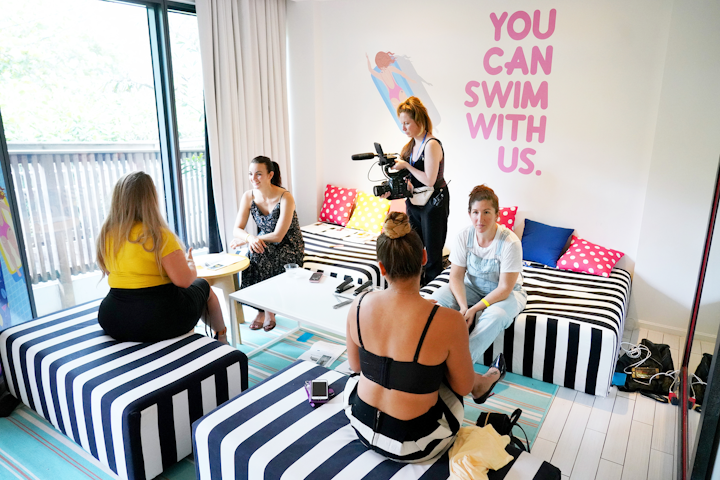 Alexander Tamargo/Getty Images for Sports Illustrated