Checklist: 11 Things Every Check-In Station Needs to Run Smoothly
Ensure your guests have a positive experience upon arrival by keeping these ideas in mind.
April 21, 2015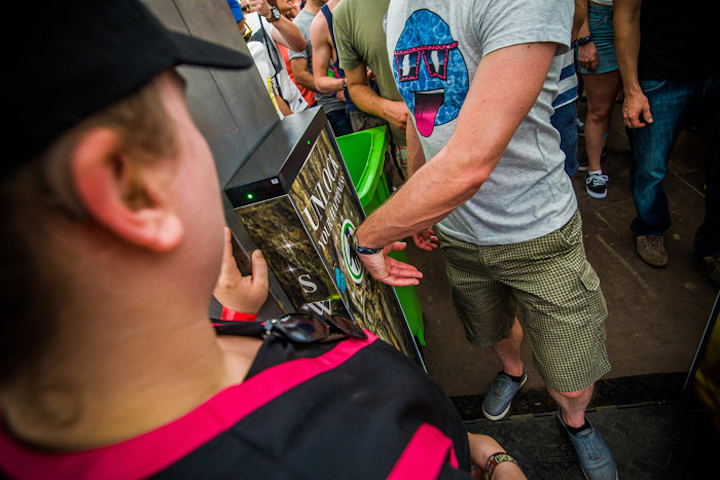 Photo: Stijn De Grauwe
First impressions matter. Whether planning a big trade show or a small fund-raiser, don't forget to pay attention to how guests will be greeted and assisted when they arrive. Consider these 11 ideas to create a welcoming, seamless check-in experience.
1. Post eye-catching signage to direct guests to the check-in area. This is especially important if it's a venue where guests may be entering from multiple locations and also if guests need to route to different check-in areas, such as general admission versus V.I.P. guests, says Eric Janssen, chief revenue officer at Intellitix.
2. Clearly identify check-in staff with similar uniforms or visible badges, and train them in basic customer service. Nothing makes a better first impression than smiling, helpful people.
3. Use a digital check-in system on tablets or mobile phones. "Preparation and digital app integration like uploading guests lists, floor plans, staff lists, and digital check-ins allow for seamless event management," says Lauren Kaiser, product marketing manager for Fashion GPS.
4. Test the technology ahead of time. Particularly if all of the check-in is digital, make sure the venue has adequate Wi-Fi and that all devices are configured well before the first guest arrives, says Dan Berger, C.E.O. of Social Tables.
5. Have a printout of the entire guest list handy, just in case.
6. If guests are allowed to register at the door, create a separate location for this so pre-registered guests are not bogged down behind them. Also be sure to add them to a master spreadsheet so their contact information is available for future events.
7. Leverage technology to take the check-in system to guests. "Adopting a mobile app means you're no longer confined to a set space for check-in. Don't wait for guests to come to you—check in anyone, anywhere, anytime. This will keep your line moving and guests happy," says Ryan Costello, C.E.O. of Event Farm.
8. Set up email or text alerts within the check-in system for V.I.P. guests. Pernod Ricard UK worked with Zappit to create a custom mobile app and coordinating iBeacon engagement strategy for a party in June at the LookOut in Hyde Park in London. As guests arrived within about 65 feet of the venue, a beacon triggered a message in the app that included their event ticket and directions to the specific location within the park. The app also showed guests the name and photo of their party host, a Pernod Ricard UK employee assigned to personally welcome and assist them. At the same time, the system triggered a message to the host that the guest was arriving, so the host could greet them at the entrance.
9. At large venues, Berger suggests displaying the floor plan on a large printed or digital sign, in addition to providing it in the mobile app.
10. Consider using R.F.I.D. badges or wristbands for access control and cashless payment. Janssen says he encourages clients to send the wristbands ahead of time, along with instructions on how they will be used at the event. "If you are layering on any new technology, the education and the journey has to start way before the event. When the patron gets on site it continues with very clear signage at the gate and making sure staff is very well educated to answer questions," he says. An added benefit: Janssen says clients who send wristbands ahead of time often see a surge in social activity because guests post photos of the wristbands to their social networks.
11. Provide enough staffers. For longer events, adjust staffing to accommodate peak arrival times. Costello says that one staff person for every 100 to 150 guests is usually adequate.
Featured Venues/Suppliers: