Event Innovation Forum Adds Presentations Focused on Social Media Engagement, R.F.I.D. Technology, and Digital Projection Mapping
August 9, 2012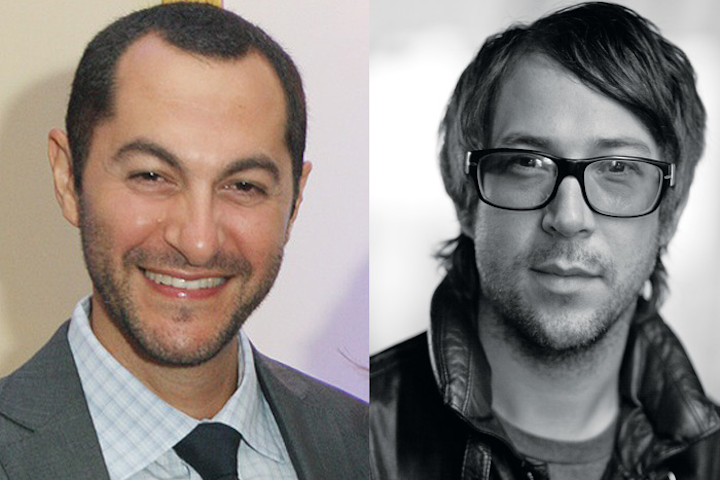 Photo: Courtesy of Chad Isaaq, Rien Van Rijthoven (Travis Threlkel)
Chad Kaydo, editor in chief of BizBash, and Howard Givner, executive director of the Event Leadership Institute, announced two new presentations scheduled for the Event Innovation Forum, a new conference at the BizBash IdeaFest at the Javits Center October 24.

Chad Issaq of Superfly Marketing Group will present a case study of how the Bonnaroo Music & Arts Festival used bracelets equipped with radio frequency identification technology to increase engagement with attendees and create value for festival sponsor Ford. "Everyone in the event world is talking about social media these days, but Chad Isaaq can actually talk about real results from this project," Kaydo said. "It's an impressive story, and I think attendees will walk away with some new ideas about using R.F.I.D. technology."

Travis Threlkel of Obscura Digital—named one of the most innovative people in events by BizBash in 2011—will deliver a presentation on digital projection mapping. "This is one of the coolest new technologies to come along in years, and Travis is a true leader in this field," Givner said. "We're excited to have him show some examples of what it's capable of, and to explain to marketers what they need to know to implement this in their own events." Threlkel will show and discuss his work for YouTube, Coca-Cola, and others.

The Event Innovation Forum will include three 90-minute sessions packed with a mix of presenters and presentation types, including success stories from cutting-edge marketers as well as insights from influential people in other fields. Registration includes access to the Event Innovation Forum, a seated luncheon and other opportunities to speak one-on-one with presenters and attendees, and a trade show floor pass.

Previously announced presenters include event designer and producer David Stark, Scott Schenker of SAP, Noelle Provencial of Groupon, Karl Vontz of the Clios, Robin Adelson of the Children's Book Council, Howard Singer of Highline Capital, and John Schwartz of EventQuest. More participants will be announced in the coming weeks.

Attendees can register for the BizBash IdeaFest and the Event Innovation Forum now at bizbash.com/ideafestny. Conference attendance is limited to 250 people.

Here are the session descriptions for these new additions:

Social Media Success Story: How Bonnaroo Used R.F.I.D. Technology to Expand Its Reach and Prove Sponsor Value
Presented by Chad Issaq,
Executive Vice President, Business Development & Partnerships, Superfly Marketing Group

In June the Bonnaroo Music & Arts Festival replaced its tickets with bracelets equipped with radio frequency identification technology, and encouraged its 80,000 attendees to check-in at portals across the venue to share their experience with Facebook friends. The result was more than 2 million social impressions for Bonnaroo and sponsor Ford. Chad Issaq, who manages partnerships for festival producer Superfly Presents, will go behind the scenes of this innovative promotion, sharing details of implementing the new technology and measuring its impact. While so much discussion of social media focuses on anecdotal success stories, Issaq will share tangible, impressive results.

Digital Projection Mapping: How It Works and How to Use It
Presented by Travis Threlkel,
Chief Creative Officer and Co-Founder, Obscura Digital

Though it often goes by different names (video mapping, digital mapping, 3-D projection mapping), the new generation of projections is widely viewed by event pros as one of the coolest, most transformative new technologies to come along in quite a while. Travis Threlkel will explain how Obscura projected the YouTube Symphony Orchestra onto the outside of the Sydney Opera House and created a 26-story projection tower for Coca-Cola's 125th anniversary; he will also show additional case studies. Threlkel will also explain what's involved in bringing projection mapping to an event, what the range of costs is, and how to make sure it delivers the proper R.O.I.
Featured Venues/Suppliers: