How This Event Pro Is Using Vine and Why You Should Too
One Chicago event planner uses the social video-sharing site to show off her work and inspire new clients.
June 5, 2013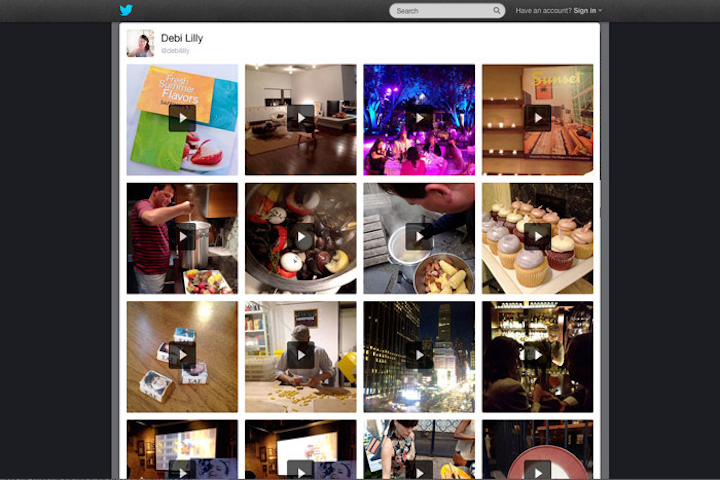 Photo: Courtesy of Debi Lilly
Event designer Debi Lilly is a self-described Vine addict. The owner of Chicago-based A Perfect Event started using Twitter's video-sharing mobile app soon after it launched in late January, after her tech-savvy husband signed her up. She was instantly hooked, becoming an iPhone convert for the sole purpose of being able to use the Vine app (which just this week became available for Android devices). Lilly creates an average of 10 of the six-second looping videos each week and shares each one through her Facebook and Twitter accounts. She's also in the process of updating her company Web site to provide a feed of her Vine videos on the home page.
"I love the way it captures events in a fun, energetic sort of 'music video' way," Lilly said. "People love feeling they are right there at the event with you, and video is so much more connective than photography. Vine brings events to life. It brings ideas to life."
Lilly's 200-plus Vine videos provide a quick peek at specific details of her events, such as the Modern Luxury Iconic Design Dinner (below) and the Chicago Sun-Times Summer Splash Party.
Saturday, Lilly was in San Francisco to share entertaining and design tips at Sunset magazine's Celebration Weekend festival and along the way posted about 10 Vine videos showing everything from the dessert bar (below) to the designer showhouses. She tags each video with the event hashtag and the Twitter handle of participating individuals and brands, so the videos get extra exposure through their social media accounts.
"So many people comment, 'I feel like I was there. Show me more.' That is such an exciting reaction," she said. "To see that people are really feeling a part of something and feeling inspired by watching something just makes it so much more worthwhile." And Lilly is starting to see a direct impact on her clients. "They'll say, 'I saw that dessert bar and I want that at my event.' So even though we aren't pushing the videos to our clients, they are seeing them through our social media accounts and it is changing the choices they are making for their events."
Lilly said her Vine style has evolved over the past several months. She began by just shooting one six-second shot, usually a pan of the room or a design element. Now she prefers to create a collage-style video, using six one-second shots in each Vine. She's also learned to allow time for her iPhone camera to focus. "You need to point, wait a second to let it focus, then touch the screen to record," she said. She also keeps the camera on the event details, not the guests, so it doesn't feel invasive.
Her advice to other planners: give Vine a try. "In this business, we are always trying to top the last thing we did," Lilly said. "This is a really great way to connect with people and get new ideas and when you see something great to share it with other designers and customers and clients."
Featured Venues/Suppliers: