Checklist: 8 Critical Issues to Discuss With Your Security Team
Keep guests safe by covering your bases with security before the event.
November 19, 2013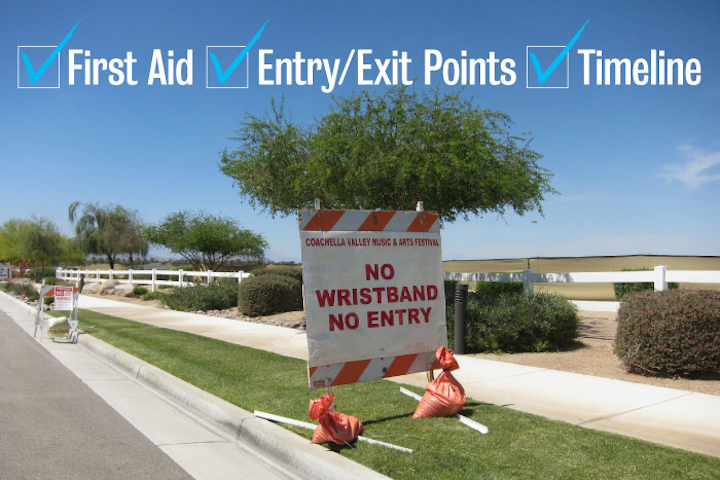 Photo: Alesandra Dubin/BizBash
Decor and entertainment are key parts of an event, but they are merely details compared to the importance of keeping guests comfortable and safe. Keep your eye simultaneously on the bigger picture of safety and security while juggling all the other nuances essential to doing your job. Here are eight issues to discuss with your security team to give your event the best shot at steering clear of breaches or emergencies.
1. Who are the guests?
"The most important thing to know is the nature of the event. Is it a nonprofit event? Is it political? Entertainment?" says Mike Zimet of the event security and personal protection firm Mike Zimet L.L.C. "It can become a little more complex if it's celebrities, diplomats, or high-profile business execs. You have to know who's coming to the event and who will be a concern for security."
2. How will guests gain entry?
Talk with your security staff about how guests will gain access to the event—whether in the form of physical tickets or a list with names. "For many dinners we do, people just come and give their name at registration without physical tickets, and one of the ways crashers come in is to just try to blend in with the regular crowd," Zimet says.
3. Who handles first aid?
Although your security firm is likely trained to provide first aid, make sure to confirm the credentials. Providing your team with basic training also helps prepare for an emergency. "CPR is not rocket science; it's something that you can pick up a certification for in a day," says 360 Group International director of operations Grant Murray. He recommends training the people on your staff who perform well under pressure and are in good shape. "CPR is extremely exhausting physically. You go until you cannot go anymore."
4. Where are the entry and exit points?
Make sure entry and exit points are clear to everyone involved—starting with security, which can help communicate the message to guests. "The Boston Marathon bombing reminded us that whenever something surprises a crowd, that crowd will start to move, and crowds move fast," says Draken Security director of public safety Peter Steeves. "Even pleasantly excited crowds, like the ones at soccer games in Europe, have proven to be deadly." Less-obvious escape routes are often the safest, so make sure security knows the various options.
5. Where are the lost and found, first-aid kit, and fire extinguisher?
"Usually there is no lost and found until I ask," Steeves says. "Sometimes those lost items are actually confused children, and it's important to have a central, known place to direct everyone. First-aid kits may be nearly unknown to most of the staff and are sometimes poorly maintained. Fire extinguishers are rarely in the right place. They usually belong near exits, but they're often found tucked away because they don't match the desired look for the room."
6. What's the timeline of the event?
According to Zimet, the security team should know "when guests are arriving, when press is arriving. In a nutshell, security needs to know everything before guests arrive so we have a total understanding of the flow of the evening" in order to provide the most comprehensive and nuanced service.
7. What are the relevant nearby agencies and services?
Make sure you and your security team have knowledge of and contacts for all of the appropriate agencies and services to call upon in the event of an emergency. Murray suggests knowing where the closest police station and trauma center are, for instance. "Be cooperative when working with other agencies," he says. "Turf battles can waste valuable time. If lives need to be saved, they're the people who are going to be in charge and making the ­decisions."
8. How else can we prepare for emergencies?
Physical security measures are not substitutes for well-informed, attentive security professionals and ­staffers. "Be aware of people's behavior. If it's 90 degrees, and somebody has a long black trench coat on, that's an immediate red flag," Murray says. "Be aware of what's in people's hands. There's nothing better than a well-trained professional to do that."
Featured Venues/Suppliers: