Why Creating Intimacy Is Still Important to Large Shows
As the Premiere Orlando International Beauty Show continues to grow, find out how organizers are creating new "priceless" experiences for attendees.
June 3, 2014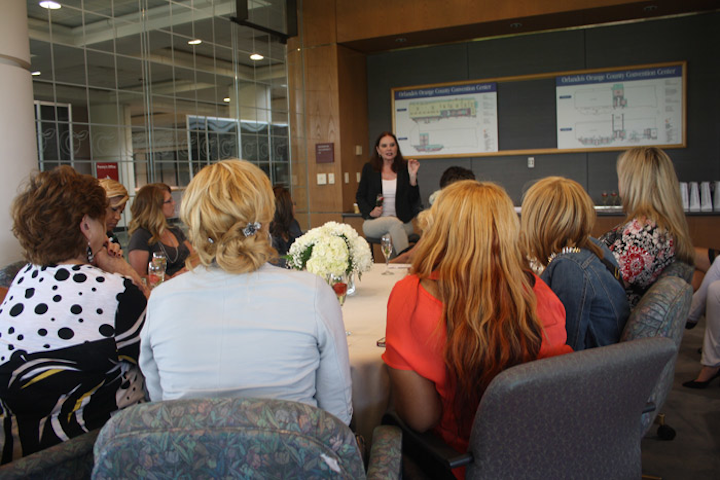 Photo: Mitra Sorrells/BizBash
The Premiere Orlando International Beauty Show has experienced tremendous growth in recent years—more than 54,000 people attended this year's event, which wrapped up yesterday at the Orange County Convention Center. That's an increase of more than 20 percent in the last five years. While organizers welcome the growth, they also recognize the need to create unique, memorable experiences for attendees within nearly seven acres of exhibits from 800 brands in the hair, beauty, nail, and spa industries. To do this, they created a new program dubbed "Beautiful Experiences," based on the premise that what attendees value most at the show is the opportunity to learn from the marquee educators who have become celebrities within the industry.
Show founder Howard Britt said he developed the idea "to offer something more intimate and exclusive to our attendees," similar to private classes hosted by celebrity chefs. His team created six "Beautiful Experiences," including a private 60-minute class with hair stylist Martin Parsons, front-row seating to a session by colorist Beth Minardi, and a meet-and-greet with Jan Arnold, co-founder of Creative Nail Design.
"These are things that an attendee can take away that is additional that they couldn't buy," says Fabian Quinonez, the show's marketing and operations assistant. "It's kind of a priceless experience. And we are allowing them to take pictures, so we know they'll post it on Facebook and Twitter and Instagram. We'll also be capturing those moments so we can promote it for next year."
More than 3,200 people entered the contest, and organizers conducted a random drawing to select the winners, ranging from two to 10 people for each experience. To enter, attendees had to submit their email addresses or engage with the brand on Facebook and Twitter; they could submit multiple entries for each experience. Since the contest began in March, organizers said they have seen an increase in activity and followers on all of the event's social networks, which was one of their goals for the program. Quinonez said they have received positive feedback on the program and may expand it for next year.
In addition to these exclusive learning opportunities, the show offered more than 400 free classes and 40 additional fee-based, hands-on workshops.