See This: Digital Storytelling for Brands
Beak Labs uses augmented reality, large-scale digital backdrops, and more to create interactive, immersive environments at events.
June 9, 2014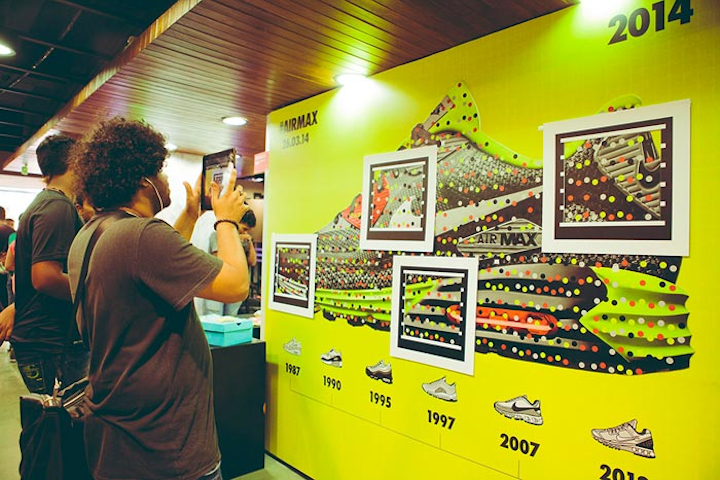 Photo: Courtesy of Beak Labs
Specializing in storytelling through design and technology, Texas-based Beak Labs develops one-of-a-kind, immersive engagements for brands using short film, augmented reality, smartphones, and tablets. To commemorate the launch of the latest Nike Air Max shoe, along with the iconic sneaker's 27th anniversary, the company adapted its "Sea of Me" video installation, embedding vintage Nike videos into a giant image of the Air Max 90. The turnkey activation uses Microsoft Tag technology to make a 2-D image come to life. When guests scan a tag using their smart device, they get valuable brand content; in this case, classic Nike videos that told a historical narrative of the footwear brand.
In addition to the video installation, Beak Labs can customize its other multimedia projects, including "Tweetlantis" and "Planet140," which are large-scale digital backdrops that visualize social media, as well as "Interactive Sliders" on touch tables, which debuted at South by Southwest this year for music platform Spotify. Prices for the Sea of Me installation start from $30,000; the interactive tables start from $75,000 per table; and Tweetlantis starts around $25,000.
Featured Venues/Suppliers: