How a New Film Fest Landed a Major Sponsor
In just its third year, FilmGate has support from major players like Sony.
January 29, 2015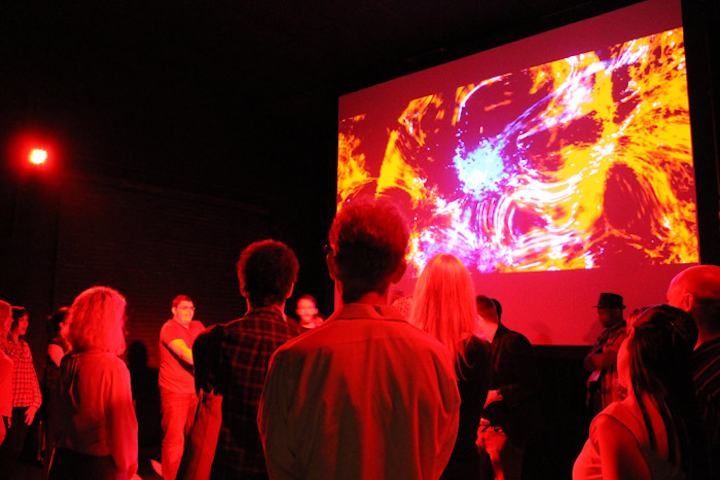 Photo: Courtesy of FilmGate Interactive
Attracting an A-list sponsor can help legitimize new events, but it's not always easy to get them to sign on. The start-up film festival FilmGate Interactive, which begins its third edition Sunday in Miami Beach, is sponsored by Sony and other brands that are presenting its screenings, interactive exhibits, and educational offerings.
The festival, which highlights interactive storytelling and new technologies, expects to draw 5,000 people this year, up from 3,000 last year and 1,000 in its inaugural year. For young festivals, it can be tough to connect with sponsors in a crowded marketplace of events, says FilmGate executive director Diliana Alexander.
"In Miami, everybody wants to start a festival. In that respect, the competition [to reach sponsors] is a little harder," Alexander says. "The airwaves are busy when it comes to your message, so having someone like Sony put a stamp of approval and seek a collaborative relationship [helps]. They saw the potential in us and they wanted to help us grow."
Sony signed on last year as an exhibitor in the festival's Interactive Tech Playground—a combination trade show floor and studio where filmmakers can experiment with equipment from several vendors. According to Alexander, Sony tallied more than $100,000 in sales and reached key audiences from not only Florida but South and Central America as well. Sony sought a larger role in this year's festival and is a platinum sponsor.
"We believe in creating strategic relationships where we benefit as a festival," Alexander says. "It's important for us and for our partners—they're not just coming to play, but they walk away with successes."
The Interactive Tech Playground, held in 7,000 square feet of meeting space at the Loews Miami Beach Hotel, is one way to give value to sponsors. The space also has attracted more vendors, expanding to 15 booths from six last year; Sony will sponsor two workshops in the space. In addition to big companies, FilmGate also reaches out to smaller vendors. This year it will feature a section of Florida tech companies and start-ups.
In a time when anyone with a smartphone and a YouTube account can be a filmmaker, the festival fills a unique niche. Attendees looking to create more dynamic and original content will need products and education to help them. That's where sponsors like Sony see a benefit.
With its defined focus and big goals, FilmGate is not unlike Sundance and South by Southwest before they blew up into the mega events they are today, Alexander says, adding that sponsors like Sony are encouraging that growth. "They believe in what we're doing," she says.
Featured Venues/Suppliers: