2016 Preview: 7 Tips for the New Year From Top Event Pros
Prominent event and meeting professionals share their advice on everything from security and social media to themes and inspiration.
December 16, 2015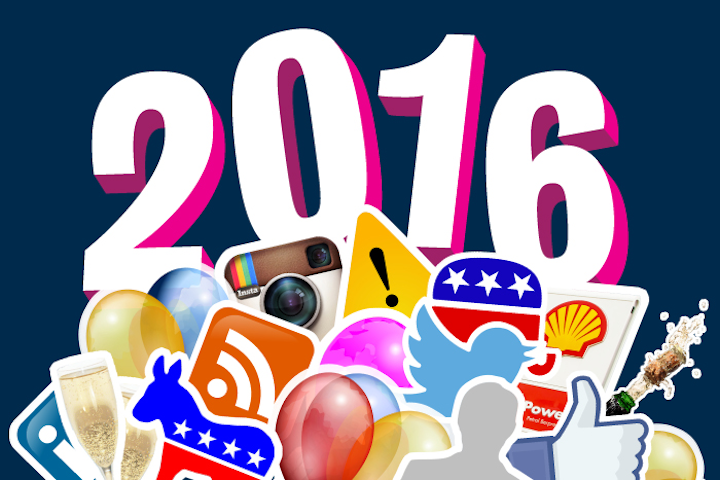 Illustration: Cornelia Stiles/BizBash
For the past four years, BizBash's "My Rules" column has given top event planners, producers, designers, and other industry professionals a chance to share their favorite tips and tricks, in their own words. In anticipation of the new year, we revisited those same professionals to ask for one fresh piece of advice for 2016. 
"It's going to be a year of change. Hang on! Politics, oil and gas prices, and lots of flux will cause clients to plan on shorter timelines to avoid volatility. Prepare to be asked to work on things with super tight turn-arounds. Refine your systems and really focus on what you want. I am!"
—Todd Fiscus, owner and creative director, Todd Events
Read more: 9 Event Tips From Designer Todd Fiscus
"Security, especially after these last few weeks, will become an issue in 2016 (at some venues more so than others). I plan to handle it by being both straightforward and diplomatic. My approach is based on how my clever friends teach their kids how to stay safe—you want them to be vigilant and secure, but at the same time you don't want them to become fearful and paranoid. It's a delicate balance.
On a lighter note, I think the term 'custom' is going to become a bigger part of the planning conversation. Even with the variety of furniture, prop, and rental companies at our disposal nationally, many of our clients have seen the same look over and over. Some of them truly want something not seen before, and they are willing to pay for it."
—Marcy Blum, president, Marcy Blum Associates
Read more: 8 Event-Planning Rules From Marcy Blum
"If I had one piece of advice for 2016 it would be to be fearless about growth. Whether in your personal life or in business, in the events industry if you're not constantly expanding your horizons and trying to accomplish new things, in the eyes of your clients you become dated. Our new venue Flourish is a testament to Legendary Events' growth in 2015, and I'm excited about what's to come in 2016."
—Tony Conway, owner, Legendary Events
Read more: Event Veteran Tony Conway's 5 Biggest Pieces of Advice
"Technology has been advancing and diversifying faster than the infrastructure to handle it. There are so many ways to engage with guests using exciting new apps, social media, and streaming platforms before, during, and after events, but many venues simply cannot accommodate all the traffic if the majority of guests are actively online at the same time. So, it's wise to check out a venue's wireless capabilities for the kinds of online activities you anticipate promoting."
—Frank Supovitz, founder, Fast Traffic Events & Entertainment
Read more: Super Bowl Planner Frank Supovitz's 6 Rules for Events
[PULLQUOTE]
"My mantras for 2016: 1) Direct our decisions towards the benefit of the event, rather than anyone's ego. 2) Use our creative talents to encourage and inspire those around us. Who has not been included who we could include?"
—Cheryl Cecchetto, president, Sequoia Productions
Read more: Oscar Ball Producer Cheryl Cecchetto on Leading a Strong Event Team
"More than ever before, through multimedia we have great tools to research and keep abreast of new trends. I try to remain looped in to what is happening through Instagram, Twitter, blogs, and Facebook by following like industry websites, museums, caterers, advertising agencies, AV companies—anything related to events and lifestyle trends. I find it helpful in not duplicating event themes already used by other event planners."
—Gillian Hoff, vice president of special events, Design Exchange
Read more: 9 Event-Planning Rules From Design Exchange's Gillian Hoff
"No matter what, just remember that everyone at an event is there to be entertained and have a good time. That's the main goal. So make your events fun. If you focus on that and put service at the top of your list, your event will be a success."
—Chad Hudson, president and creative director, Chad Hudson Events
Read more: 9 Rules From Hollywood Event Planner Chad Hudson
Featured Venues/Suppliers: