How Governors Ball Generated Hype for This Year's Festival
Organizers devised a marketing strategy that involved releasing lineup clues through new and retro technology.
June 13, 2019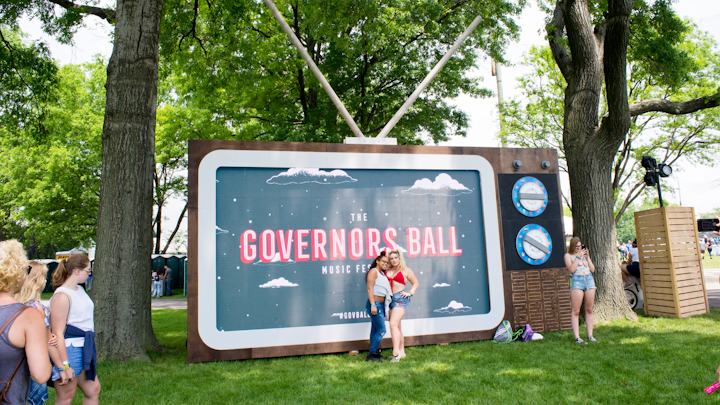 Photo: Taylor McIntyre/BizBash
NEW YORK—Creating and maintaining excitement around an annual event can be a bit of a marketing riddle. But Governors Ball organizers may have cracked the code.
For this year's music festival, which took place May 31 to June 2 on Randall's Island, New York, production company Founders Entertainment devised an elaborate social media scavenger hunt of sorts for its devoted attendees in the weeks leading up to the lineup announcement, which Laura Hymes, marketing director at Founders Entertainment, says "is arguably the most important day in our entire sales cycle." It's also a crucial time for media attention.
"One of my big initiatives going into this year was community. We already have this huge social following…. I wanted to explore how we can continue to grow chatter from this invested community throughout the entire year, pre-festival, and during these off months that happen between on-sale and the actual festival," explains Hymes.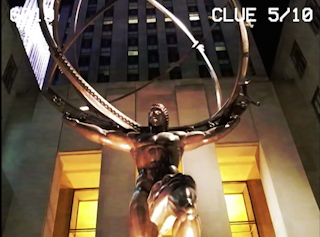 The VHS tapes featured grainy footage of seemingly disparate images such as clouds floating in the sky, the huge Atlas statue outside New York's Rockefeller Center, and horses.Photo: Courtesy of Founders EntertainmentTypically, Governors Ball goes dark on social media after the festival wraps up in June, then comes back online late in the year. This year, in order to ramp up that chatter, organizers posted a cryptic message in late November teasing the fest's new branding and hinting at the upcoming strategy, which included dropping clues to the lineup across social media networks.
This concept isn't new. Founders has been posting clues to the festival lineup the past several years. But this year, organizers took it a step further—or rather back to the future—with VHS tapes.
As part of this promotional push, the fest put out a call on Reddit, asking users who wanted to participate in a "super special surprise" to submit their mailing addresses. Organizers then picked 10 fans at random from the submissions and mailed them each an old-school VHS tape. Each tape held a separate clue; together the 10 clues revealed one of the headlining acts. (It was the first time a headliner had been revealed through clues.) Recipients were instructed to return to the GovBall Reddit channel to share their clues and theories in order to piece the puzzle together.
Hymes explained that although the festival's Reddit community is small compared to other platforms, it's the "most talkative throughout the entire year for us," and organizers "wanted to give back to this community that's very active." Plus, she added, "they like to figure out who's going to be playing very early on. And a lot of times they are very accurate."
The VHS tapes featured grainy footage of seemingly disparate images such as clouds floating in the sky, the huge Atlas statue outside New York's Rockefeller Center, and horses. Users then tried to decipher the images, matching them to possible song lyrics and titles. The answer: Florence and the Machine.
This idea to mail out VHS tapes was born out of the festival's "90s glitch" branding for 2019. Each year, GovBall cooks up new visuals, and this year's theme was inspired by nostalgic web browsers and retro technologies like VHS. In addition to the tapes, on-theme clues were posted to Instagram as well, such as a dial-up window hissing AOL-era internet beeps and a flip phone playing hold music; each corresponded to an artist on the three-day lineup. For example, the dial-up window represented Los Angeles band the Internet. But most clues weren't that straightforward.
The clues ended with a presale, with sales up 20 percent from the year before, Hymes says. Plus, the first two clues were among @govballnyc's top Instagram posts from the last two years.
But it wasn't just Founders Entertainment that benefited from this strategy. Reddit user Mingo413 posted to the channel, praising the organizers for their efforts:
"I really feel like the level of involvement needed for these VHS clues, and the quality of the clues on their social media pages, are fun and engaging. I've been to coming to GovBall since 2014, and this is the most excited I've ever been six months out from the fest itself. So, kudos to /u/TeamGovBall! If y'all want to drop a special hint in my inbox, my DMs are open ;)"
This story appeared in BizBash's Spring 2019 issue.