9 Lessons These Event Pros Learned From Hosting Virtual Fundraisers
From Instagram auctions to cooking classes with celebs, industry experts share their tips for raising money through digital events and campaigns.
April 30, 2020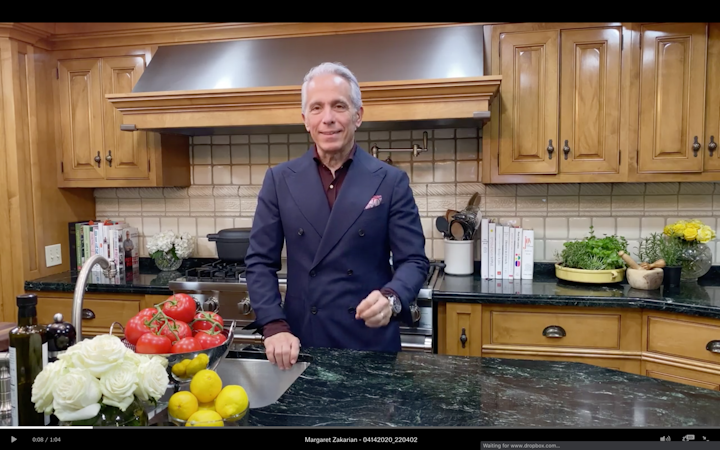 Photo: Courtesy of City Harvest
During the COVID-19 pandemic, traditional galas, benefits, and fundraisers have had to trade in the black-tie attire, fancy sit-down dinners, and big-ticket tables for slightly more modest virtual events. But that doesn't mean the reimagined efforts are less effective or successful.
"The biggest challenge is convincing board members, donors, and event attendees who have always engaged and participated in one way to think completely different about the event," says Ariana Stecker, chief operating officer of Save the Date, a New York-based event planning company, "but the good news is with virtual events we are able to attract larger audiences and allow these organizations the opportunity to engage talent, celebs, and influencers in new and exciting ways."
Below, Stecker and other planners and producers share some advice on reinventing fundraisers for a digital audience during this critical time.
1. Think outside the box with the event format.
City Harvest, New York City's largest food rescue organization, was slated to host its annual gala at the end of April, but it had to halt those plans due to the pandemic. In lieu of trying to cook up a virtual black-tie gala, the event's producers instead broadcast "The Great New York Foodathon" on April 17 to raise money.
"Geoffrey Zakarian and I have had the idea to do a foodathon TV special for a while now, but as soon as the pandemic intensified, we knew that now is the time," explains the show's executive producer Jaret Keller. "Now more than ever, [City Harvest] needs our help and support. It was critical that we took immediate action to lend a hand to our neighbors in New York."
On April 22, football player Rob Gronkowski and model Camille Kostek teamed up with pain relief and skincare brand CBDMEDIC to host a live fundraising event called "Survive & Thrive: COVID-19 Live Celebrity Challenge" to benefit the Arthritis Foundation. "The idea for the challenge was inspired by the difficulties and challenges that people with arthritis face daily," explains Alec Burkin, director of business development at Abacus Health Products.
For example, chef Ming Tsai wore an oven mitt while opening a can and cutting vegetables, simulating some of the physical limitations posed by arthritis. "While some of the tasks participants were asked to complete may seem simple, they can be quite strenuous for people who have arthritis. This helps the viewer understand the everyday struggles those with arthritis, particularly those in self-isolation, are facing amidst the current situation."
2. Enlist the help of stay-at-home stars.
City Harvest's one-hour foodathon, which was executive produced by Zakarian, Keller, Margaret Zakarian, and Tara Halper for Corner Table Entertainment and Eric Conte and Dan Weinreich for Content.23 Media, featured messages from celebs such as John Legend, Neil Patrick Harris, Bobby Flay, Whoopi Goldberg, Michael Strahan, Chelsea Clinton, Chrissy Teigen, and Katie Couric, along with cooking segments with chefs including Eric Ripert, Giada DeLaurentiis, Rachael Ray, Anne Burrell, Katie Lee, Buddy Valastro, Marcus Samuelsson, and Michael Symon.
Keller explains that every participant shot their own videos, with savvy celebrity chefs like Bobby Flay, Ray, and Burrell sending in multiple video angles for the edit team to cut together like a talk show.
Earlier this month, Big Night Entertainment Group launched "The Big Auction" campaign to support the B Strong Fund, a charitable initiative designed to help the employees of the Boston-based hospitality group. The auction includes star-studded experiences like meet-and-greets with Guy Fieri at Guy Fieri's Boston Kitchen + Bar and Chicken Guy! locations, which are managed by Big Night Entertainment, and tickets to 50 Cent's next show at a Big Night venue, along with an autographed bottle of his Le Chemin du Roi Champagne.
3. Tap into your network of local resources.
The City Harvest special, which was sponsored by JPMorgan Chase, aired commercial-free on local New York television stations and was streamed online on cityharvest.org as well as on all of Fox NY's digital platforms. Keller leveraged his relationship with the Fox station and anchor Rosanna Scotto in order for the foodathon to reach a large, local audience. Keller says that "in less than 24 hours we had a commitment from the network. Two weeks later we delivered a special that raised almost $1.5 million."
4. Add in some humor.
During the foodathon, comedian and actor Jim Gaffigan showed off his culinary skills (or lack thereof) with a funny segment on how to make toast. Keller says that "it was certainly one of the show's most talked-about moments."
5. Ask for smaller amounts.
Stecker says that "one of our clients is celebrating their 50th anniversary this year and are asking folks to donate $50. In a traditional gala format, we would not focus as much on the smaller amounts, but with virtual it's more eyes on the event so you can get very creative with smaller donation amounts."
6. Remember to acknowledge donors and sponsors.
Although organizers aren't able to offer physical "thank yous" to big donors and sponsors via signage, they can show some virtual love by creating unique branding opportunities during a live stream, virtual goodie bags, or scrolling donor rolls, Stecker says. "Helping nonprofits thank and uplift their donors and sponsors is always top of mind for us, whether it be in-person or virtual."
7. Make it easy to donate.
During "The Great New York Foodathon," viewers were encouraged to make monetary donations via cityharvest.org or to contribute $25 by texting FEEDNYC to 20222.
8. Use social media in creative ways.
Earlier this year, Design Industry Foundation Fighting AIDS (DIFFA) postponed its annual fundraising event, DIFFA By Design, which was scheduled to take place in late March. (It will now be held July 9 to 11 at Center415 in New York.) To fill that fundraising void, the organization launched a social media campaign inspired by the signature event, which features creative dining vignettes from New York designers.
For the Dining for DIFFA Design Challenge, the organization is asking folks at home to share their dining spaces—from a tablescape to breakfast in bed—on their Instagram feeds and Stories and tag @diffanational along with the hashtag #diningfordiffa and the donation sticker that links to DIFFA. "We wanted to keep our audience engaged and let them know that we're thinking about everyone who is doing their best during the pandemic. With people staying home, we wanted to inspire them to spark a little joy in their lives by getting creative and sharing how they dine at home while trying to raise money for our cause and helping the HIV/AIDS community," explains Ben Watts, DIFFA's event planner and social media coordinator.
The challenge ends April 30, and the winner will be announced on May 1 and awarded a $250 gift certificate for a future meal at home. Watts says that a social media campaign like this "helps introduce people to who we are as an organization and why the work we do is so valuable and important. Any donation is helpful to our organization, no matter how big or small."
Big Night Entertainment Group chose to host its "Big Auction" on Instagram, where fans are able to bid on the various celeb items and experiences via the comments section, or they can choose to remain anonymous and send a DM to @bignightent's profile. Items are posted one at a time, Monday through Friday at 5 p.m.
Although there are numerous online auction platforms available, Big Night wanted to keep the campaign in-house. "Some of the online auction platforms are great, but then we'd be asking people to go to a third party to bid. We liked the idea of this content on our social channels within our control of promoting and pushing," says Randy Greenstein, principal of Big Night Entertainment Group. "This way, 100 percent of the money goes to the employee fund, with no commissions out the door. We also decided that this was the fastest way of executing, and most nimble to do one per day on our Instagram page."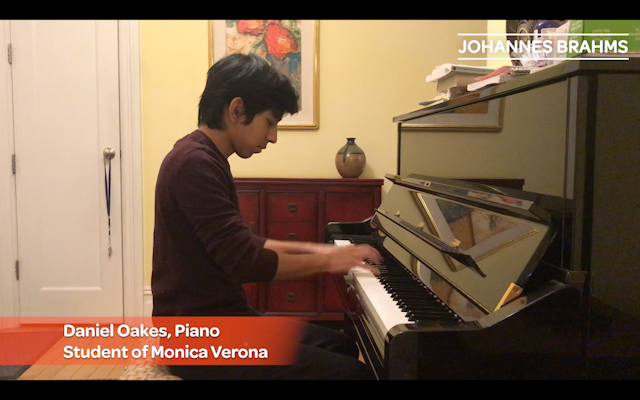 Bloomingdale School of Music's virtual community concert and spring benefit included a variety of performances including songs from Thoroughly Modern Millie, Fun Home, Cats, and Fiddler on the Roof, as well as piano, guitar, trumpet, flute, and percussion performances of pieces by composers.Photo: Courtesy of the Bloomingdale School of Music
9. Practice. Practice. Practice.
On April 16, Bloomingdale School of Music, a nonprofit community music school in New York, hosted its first virtual community concert and spring benefit called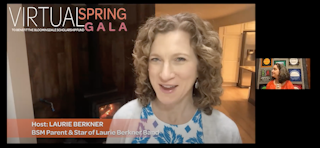 The Bloomingdale Online event was hosted by Laurie Berkner, a Bloomingdale parent and star of the Laurie Berkner Band.Photo: Courtesy of the Bloomingdale School of MusicBloomingdale Online. The event raised more than $30,000 in support of the school's scholarship fund. Broadcast via Zoom, the benefit included performances by students, faculty, and members of the Broadway Ensemble, both from their homes and from the school's recently renovated concert hall (which was previously recorded).
Erika Floreska, executive director of the Bloomingdale School of Music, says that "if you're including live and pre-recorded [content], treat it like a live event," adding that planners should do practice runs at different times with different audiences. "We did a 'proof of concept' presentation to the committee, then a run-through with staff, then a 'dress rehearsal' with families of the performers, which went terribly," she notes, "then a 'tech run-through' with the production and tech team, and then another run-through practicing the script, switch to videos, and back. We learned something each time from different audiences and different timings, and that was essential in making it flow."