C.S.I. Downtown Los Angeles
The California Science Center's Discovery Ball employed some tongue-in-cheek touches for its Las Vegas theme tied into the forensics exhibit at the museum.
March 9, 2009
The California Science Center's Discovery Ball is always tied thematically to an exhibit at the museum. This year the museum's vice president of food and event services, Chris Sion, exploited the "C.S.I.: The Experience" exhibit to the max, with an all-out Las Vegas forensics theme, while paying attention to the most minute details—all on a significantly reduced budget.
"We crack ourselves up—I'm not kidding. Sometimes we just come up with things and do them for our own amusement," Sion said, referring to some subtle touches such as coupons for free shrimp cocktail handed out at the entrance—mimicking those guests receive upon check in at a casino hotel—even though all food and drink at the party was free to ticket holders. Another: the imitation Zyzzyx highway sign set up at the entrance to the parking lot, simulating the one drivers see en route from Los Angeles to Las Vegas. Other subtle touches included a bellman with a luggage cart at the entry and invitations mocked up to look like crime scene investigation files, including tiny baggies filled with paillettes and feathers to introduce the fictitious case of a murdered showgirl that carried through the party on event night. Guests could visit stations to learn about forensics processes while trying to solve the mysterious demise of the girl, whose body they saw at the party's entrance. (Well, not really.)
"We sat with Chinese food, stuffing paillettes and feathers for three days," Sion said, naming one of the tasks she handled in house this year as part of an overall money-saving effort. The event drew about 750 guests, down from 810 last year. In order to inspire some extra fund-raising, ball organizers added a live auction, called by Fritz Coleman, and also raffled a 2010 Lexus IS 350C for tickets that cost $300 a pop. Sion and the team also cut out the gift bags this year.
"We made decisions about cost-saving strategies," she said. "The Vegas theme was born out of 'What can we do that's inexpensive this year?' For us it was a cheap and cheerful response to the economic climate. We wanted to be sensitive to the fact that people are giving money to the museum not for a big party, but for it really to come back to us. When we were thinking about how to make a forensics party fun, we thought about Vegas. It can be combination tongue in cheek and classy. It's been really fun to see the ball grow from something that's not so thematically strong to [this]. It's not just a theme; it's really a story we're trying to tell."
After dinner, guests were free to wander through the exhibit, catch a screening of Under the Sea 3D in the adjacent IMAX theater (scooping up plastic 3D glasses to go with their black-tie attire), or head to the lounge for casino games, dancing, and a peek at scantily clad dancers working stripper poles—another thing that Sion's team put in place to crack themselves up (along with the generally buoyant and good-natured crowd).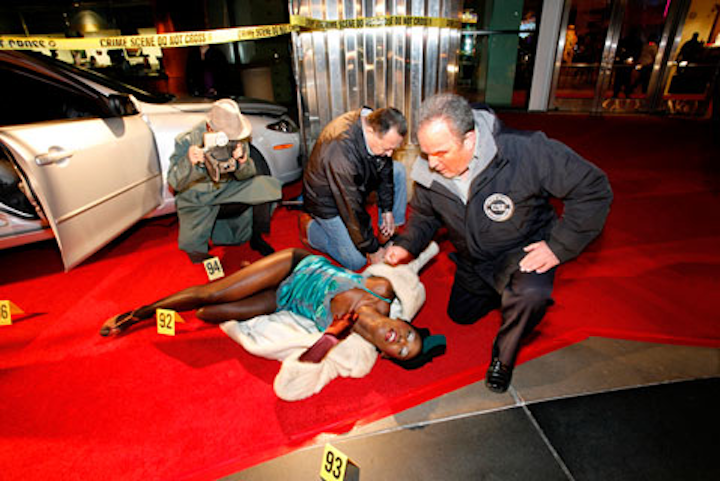 Photo: Nadine Froger Photography
Photo: Nadine Froger Photography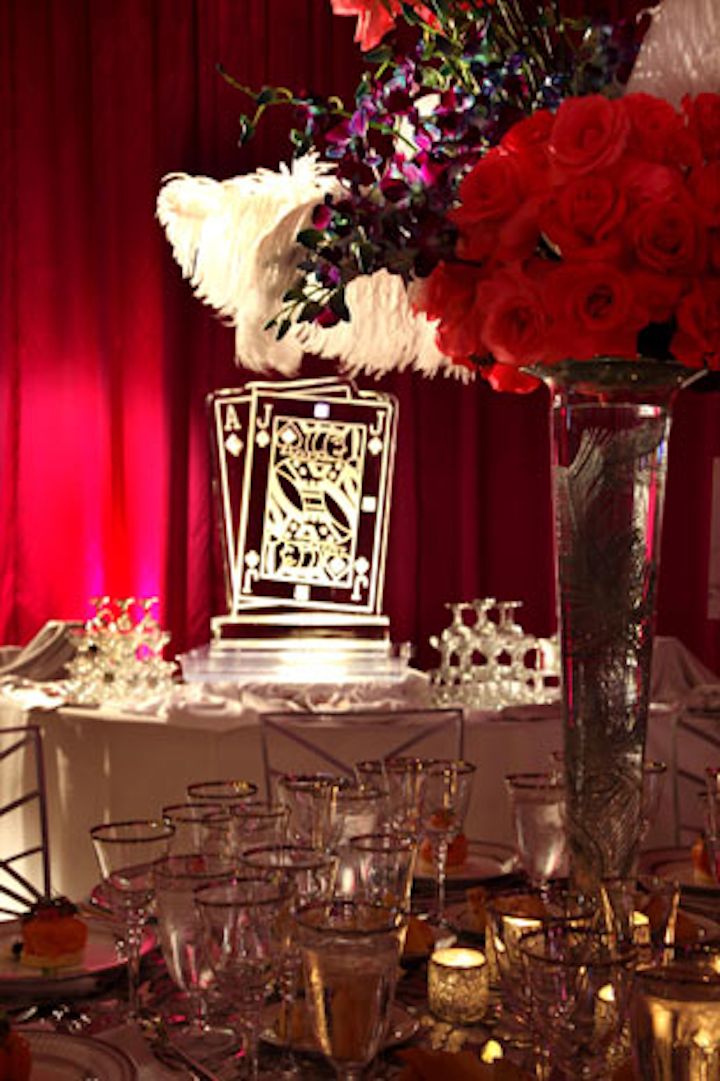 Photo: Nadine Froger Photography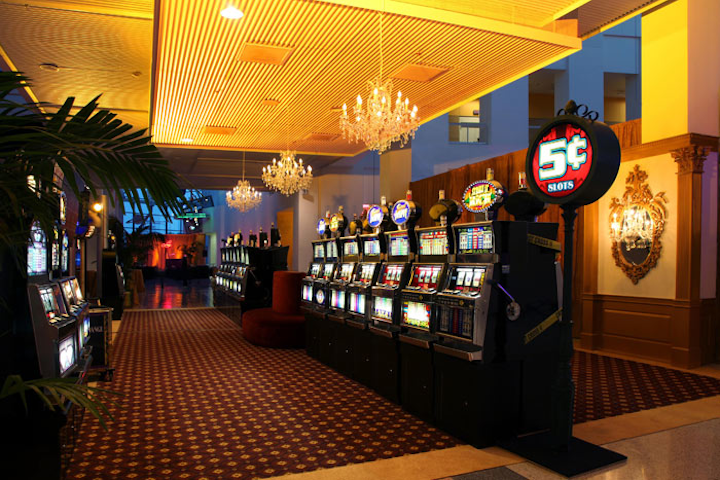 Photo: Nadine Froger Photography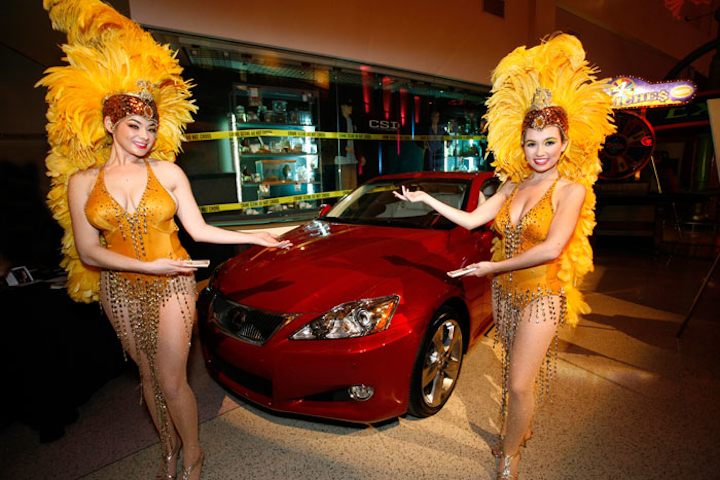 Photo: Nadine Froger Photography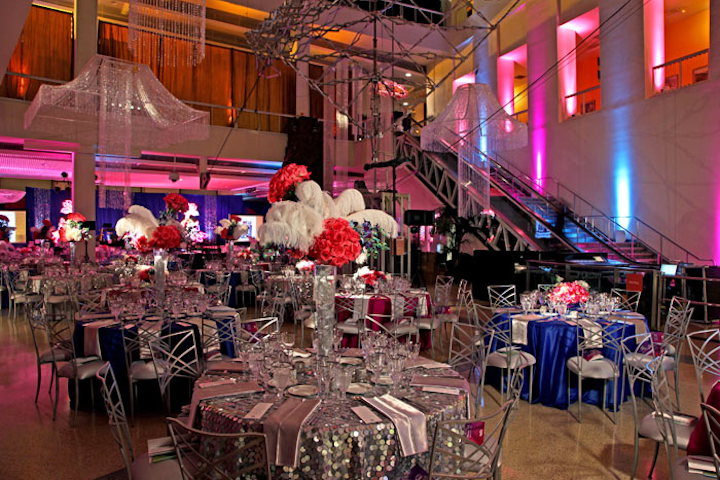 Photo: Nadine Froger Photography
Photo: Nadine Froger Photography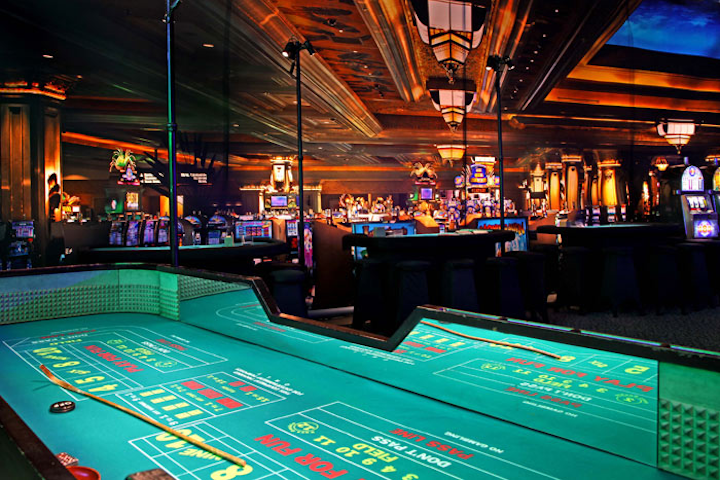 Photo: Nadine Froger Photography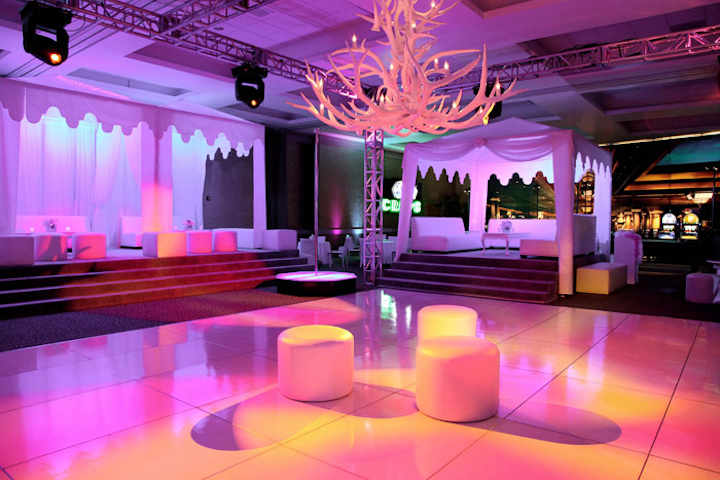 Photo: Nadine Froger Photography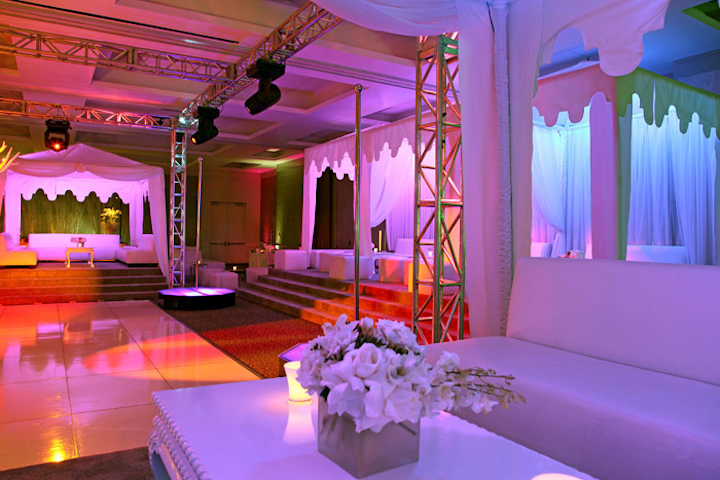 Photo: Nadine Froger Photography
Featured Venues/Suppliers: