The Hot Place to Be
Marketers with a presence in the desert for the Coachella festival weekend said the opportunity was too rich to miss—even in lean economic times.
April 20, 2009
Ask any marketer with a presence at the Coachella Valley Music and Arts Festival and he'll tell you that the opportunity to promote in the desert during the festival weekend is unmissable and nonnegotiable—even in a downturn. Chalk it up to the sheer concentration of well-connected and enthusiastic music industry folks, fans, and friends captive in the middle of the desert, or to the extreme temperatures and terrain, or to the totally immersive quality of the whole thing—but the attendant brands felt they couldn't afford to be left out, even if this year's economic climate made sponsorship participation and overall budget dollars tougher to wrangle. The festival kicked off on Friday and wrapped Sunday night in Indio.
"This year was really difficult. Sponsors are putting each event under a microscope, and they want to make sure it's the right type of event for the right R.O.I.," said Andreas Herr, publisher of Anthem magazine, whose desert party has developed a reputation as the most authentically hedonistic and bacchanalian of the weekend. "But the reason it's so important for us is that it's all about contributing to the lifestyle that we cover inside of the magazine. So many people look forward to this event throughout the year. At a time like this, it's really important to give our fans and our readers something to really look forward to. That one weekend when you can really escape reality and go out there and have fun. It's our biggest event that we do throughout the year, and we have a lot of fun doing it."
This year, Anthem's signature event included a Saturday pool party at a sprawling five-acre ranch property with a three-acre lake. (Herr characterized it this way: "The rough theme is '70s porno ranch meets disco. Does that even make sense? It makes sense to me.")
The heat and the distance from civilization—or, at least, the closest major city, Los Angeles—may be two of the factors that combine to make the experiential quality that appeals to marketers: The cool kids and influencers are captive in the Coachella environment. "It's an opportunity for us to sit with 1,000 tastemakers together in one place—managers, musicians, media, magazines," said the Marketing Division's Eddie Donaldson, who with Urb magazine's Raymond Roker worked on a two-day event covering a massive estate near the concert grounds known as Indioasis. "Brands get the chance to interact with these tastemakers in a non-professional environment, which changes the entire emotional connection. Meaning: If I sent you a pair of shoes to your office and you opened the box, that would be kind of cool, right? But it's way better when you're in the sun and you've got a buzz and some cute guy sizes you up and gives you a pair of shoes. It just means a lot more."
T-Mobile was back again at a private airplane hangar in Palm Springs to fete its T-Mobile G1 with Google. DJ Momjeans was among the top-tier DJs who spun for celebrities and other invited guests at the "Tone-Def After-Party" on Saturday night, which began at 11 p.m. and continued into the a.m. hours. "Coachella is a premiere music destination and the party is an opportunity to create an exciting and unforgettable event that is relevant to our customers [who make the] yearly pilgrimage," said T-Mobile USA senior manager for promotions Cassie Jenkins.
At the party, guests were invited to gaze into the black desert sky while researching their horoscopes using the G1's Sky Maps application. "One of the best memories people have when leaving Coachella Valley is the almost surreal view of the night sky, so we are excited to showcase the application at the party," said Jenkins. At a piano bar, guests could request songs via text messages to the pianist, Ron Tanski (from L.A.'s Cafe Was), by way of G1s provided at tables—an effort to "highlight the ease of use and functionality of the phone," Jenkins said. Ping-pong tables, pool, and foosball were all on offer—as was an abundance of comfort foods from the likes of Tommy's Burger and Chipotle, and Coffee Bean trucks. T-Mobile also hosted a daytime hospitality suite at La Quinta Resort & Club. 
The House of Hype took over the new Riviera for three days and nights of poolside events and parties known as Music Loves Fashion. Levi's also hosted three days' worth of events with the new Ace Hotel in Palm Springs, including a gifting area set up in a homey suite in the casual, hipster-oriented property. Entertainment came from acts like Y La Bamba, the Cave Singers, and the Thriftstore Allstars, plus a pre-release listening party for Sonic Youth's latest effort, The Eternal.
Also focusing its offerings primarily on music was Vitaminwater Sync's Good Life pool parties, which featured acts like Doug E. Fresh and Spank Rock at the Viceroy. Mike McGuiness of Feinstein/McGuiness PR, which co-presented the event with Jelly NYC and Tommy Alastra Productions—with technical production from Stoelt Productions—said that the festival is a great opportunity to market to people who are feeling legitimately relaxed and have let their guard down. "Talent can go and pull their hats down and get lost in the sea of people. No one has to work, no one has to network. People can just do their own thing," said McGuiness, who added that the economy has nevertheless posed challenges as far as sponsor dollars go. "Whereas last year one company would spend $200,000, now it takes 10 companies to spend $100,000, so you have to hit it from more angles. Everyone definitely wants a presence out there, but even the companies with the money to spend don't want to look ostentatious."
McGuiness, who has had an event presence in the desert for four years, suggested that the number of events around the festival has not diminished in the recession—but the scale of each has. Indeed, Anthem whittled its party from a weekend-long affair down to a single day this year. McGuiness mentioned one other economic effect, too: "Because of the economy, Coachella is not giving away the backstage passes [it used to], so we don't have those to dangle as carrots. So part of our means of incentivizing people is stripped."
Filter magazine started its presence in the desert years ago—when there were thousands of people with nothing to do when the music stopped, or before it began. But now the landscape is vastly different. Events—with lures like high-end DJs, open bars, product giveaways, and giant inflatable pool toys—litter the desert landscape. That's why Filter hosts its party (co-sponsored by Lucky Brand) early, on Thursday night before the concerts begin, to differentiate it from the crowd and accommodate Goldenvoice's official program instead of competing with it, as others do. "Saturday at noon there's a lot of pool parties going on, but that isn't who we want," said the magazine's cofounder and co-owner Alan Miller. "We aren't interested in people who aren't going to the festival. It makes sense to work with the communities and the venues to create some kind of an added-value event that's really important for the sponsors and artists as well."
The Marketing Division's Donaldson said the clutter isn't a problem. "We kind of have a built-in audience based on our equity and position in the market, with all of our partners," he said. "And if you have that, there's enough celebrities for everybody."
Notwithstanding the proliferation of competing parties, or the effects of the recession, it appears the events may be sticking to Coachella for the long haul. "It's almost to the point when we're not allowed to skip this party," said Filter's Miller. "We're constantly inundated with people saying, 'Hey, are you doing a party again?' We come every year, and it's really a staple. Not doing it would be a real loss to the excitement that people have for the week. Once you've experienced it, you do look forward to it every year."
Correction: This story has been changed to reflect Lucky Brand's co-sponsorship of the Filter party.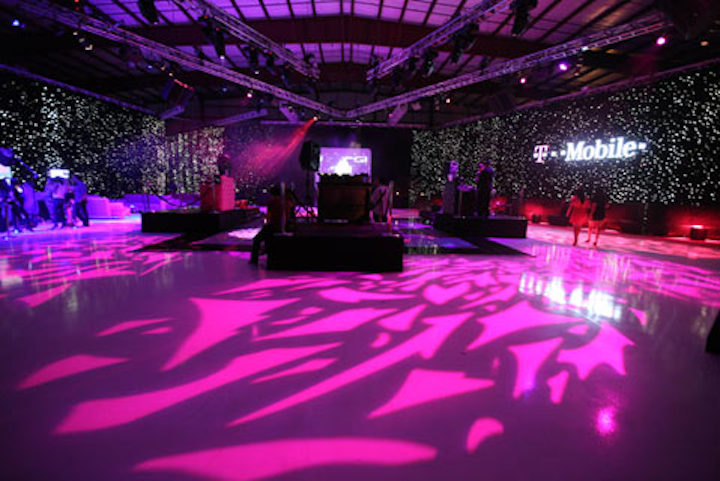 Photo: Polk Imaging/FilmMagic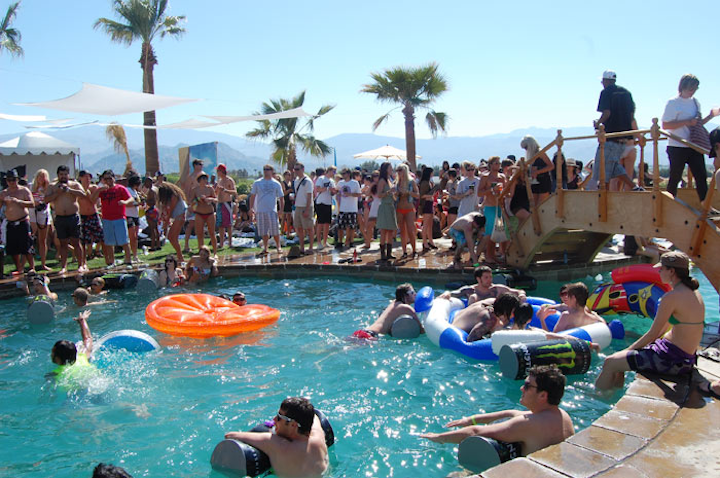 Photo: BizBash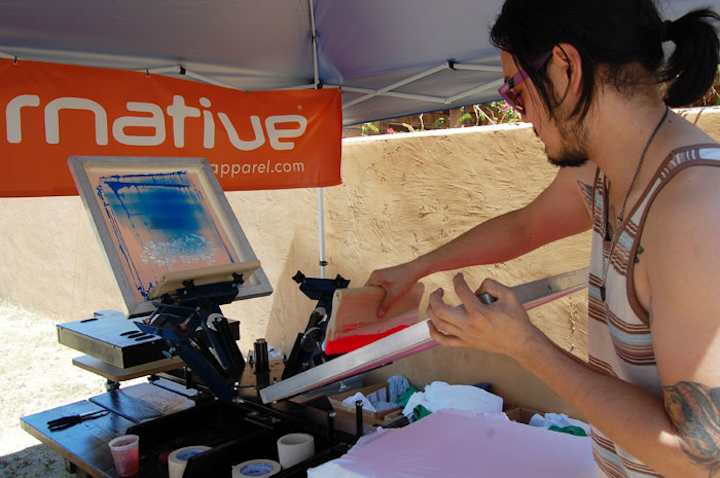 Photo: BizBash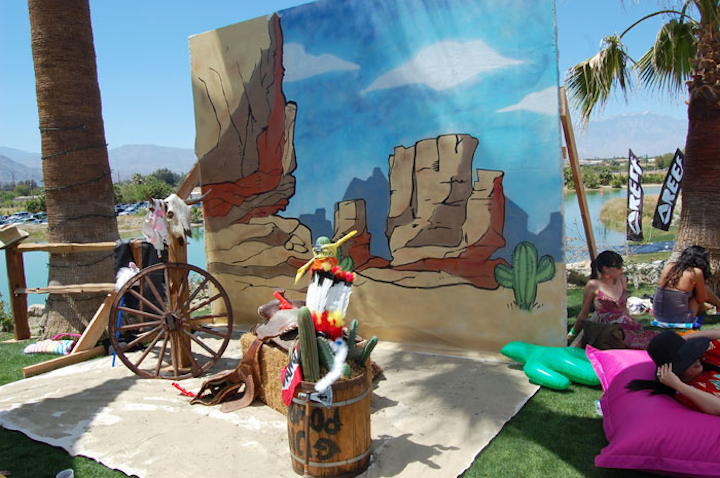 Photo: BizBash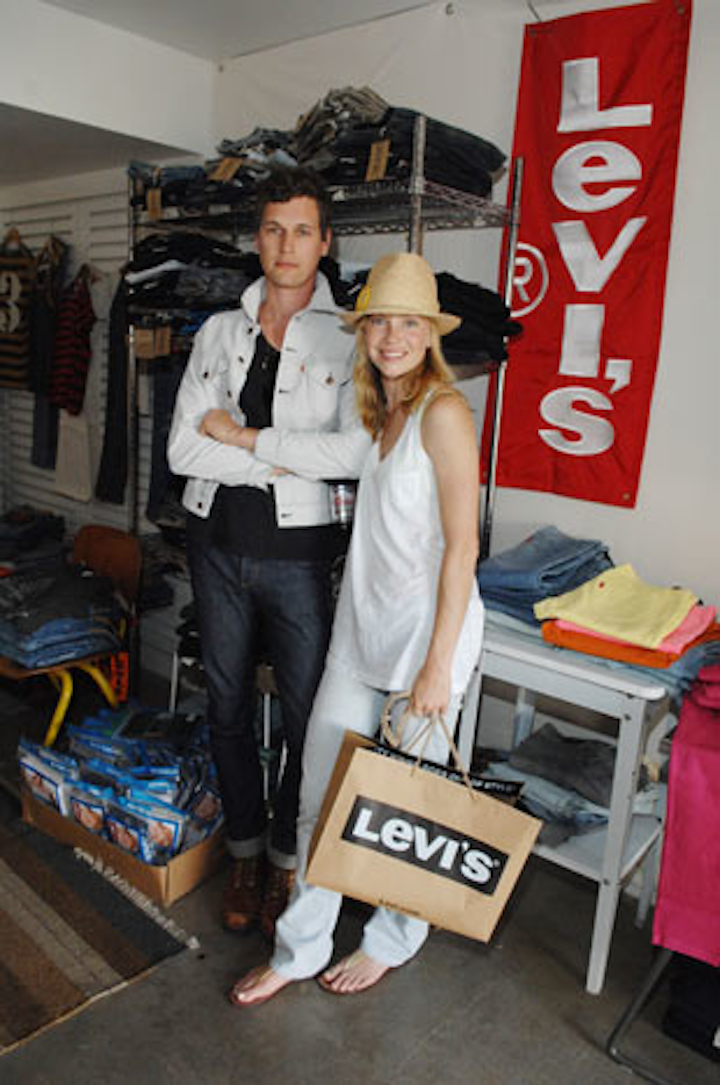 Photo: Amy Graves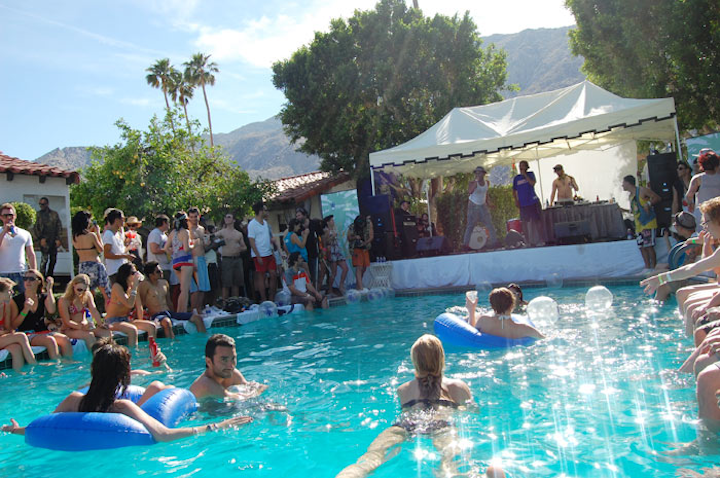 Photo: BizBash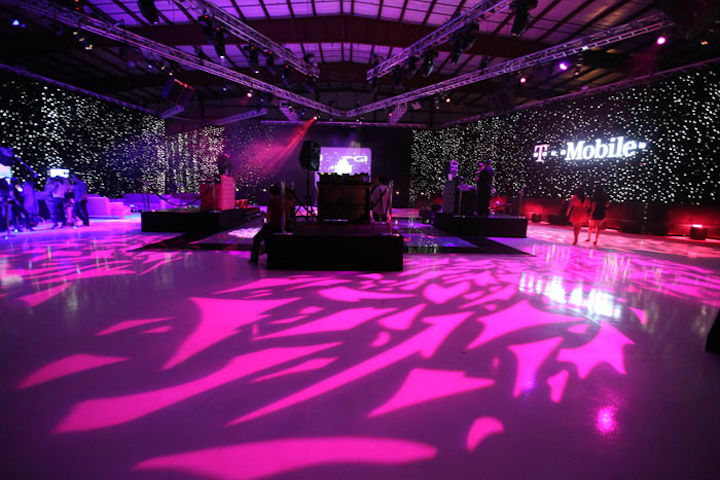 Photo: Polk Imaging/FilmMagic
Photo: Polk Imaging/FilmMagic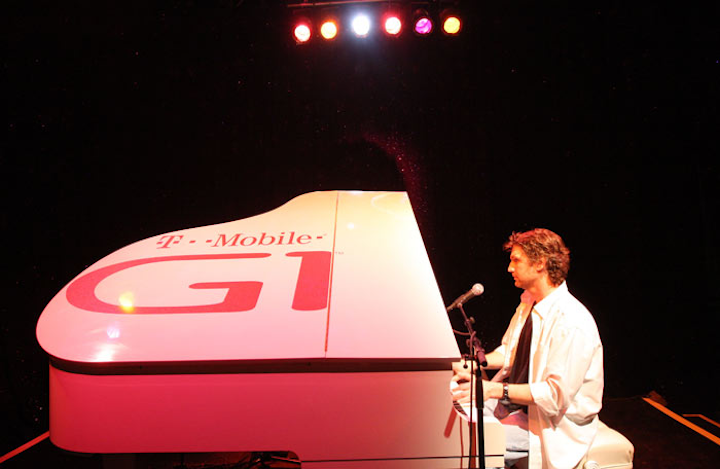 Photo: Polk Imaging/FilmMagic
Photo: Stevie Verroca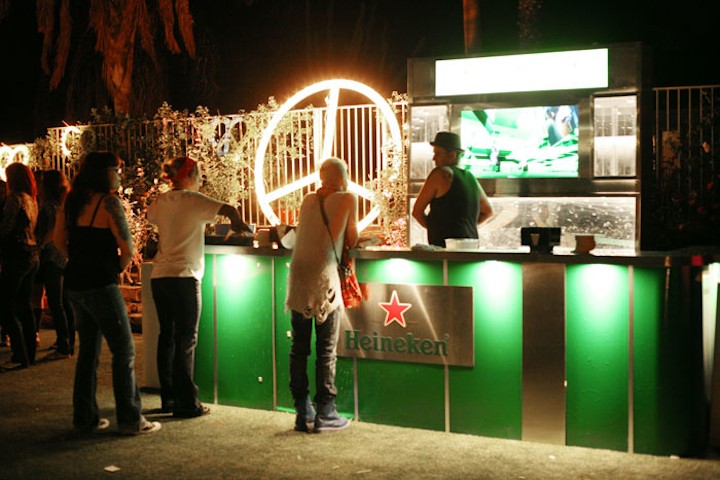 Photo: Stevie Verroca
Featured Venues/Suppliers: