Reebok CrossFit Stunt Lowers a 15,000-Pound Container in Dundas Square
February 28, 2012
In partnership with fitness program CrossFit, Reebok organized a stunt in Dundas Square on Wednesday that saw a 15,000-pound shipping container lowered from 30 feet in the air and flash mob of 250 volunteers take over the public location. The spectacle mimicked a television commercial for Reebok CrossFit where helicopters lower branded shipping containers around the world. Unfortunately, helicopters were not permitted in the square. "We tried," said Stewart Clark, director of marketing for Reebok.
The stunt is part of a global campaign called "The Sport of Fitness Has Arrived." It marks the launch of Reebok's new line of CrossFit clothing and acted as a celebration of the two brands' collaboration. "It's about bringing fitness to the masses," Clark said. The goal of the stunt was two-fold: to create a visual spectacle that showcased the CrossFit community, and to reach out to the program's enthusiasts in Canada. Clark added that social media was certainly a factor: "That's where the visual spectacle comes in. I think it's going to be a really fun video to watch."
In addition to the stunt, Reebok erected a 2,400-square-foot tent in Dundas Square, which was open from Wednesday to Saturday. Depending on the day, passersby who ventured inside could see a CrossFit demonstration, try the exercises themselves, or purchase items from the new Reebok CrossFit clothing line, which will be available in July.
Announced in 2010, the partnership between Reebok and CrossFit marks a new direction for Reebok, adding the so-called sport of fitness to their repertoire. The Toronto stunt followed a similar one in New York at the Empire State Building and precedes stunts in Mexico City, Tokyo, and Paris.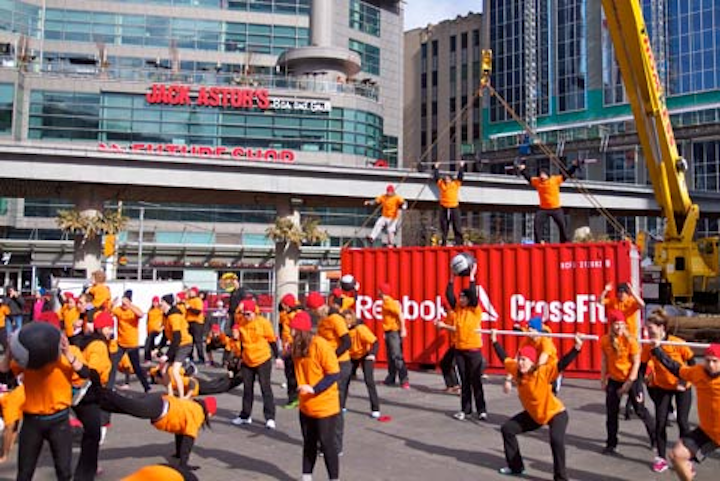 Photo: Ryan Emberley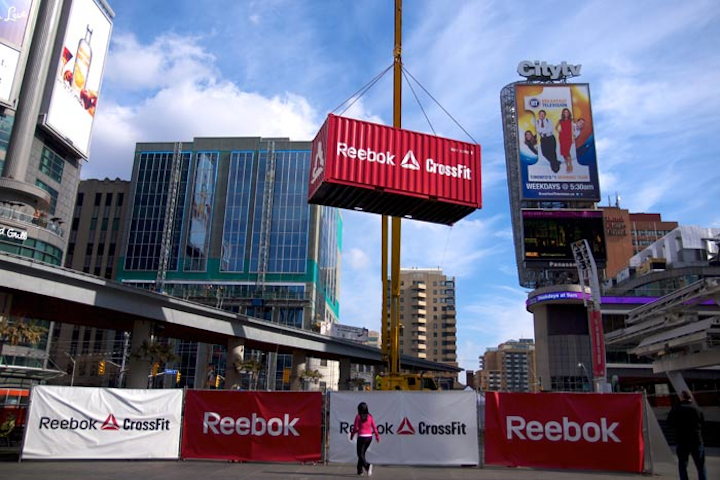 Photo: Ryan Emberley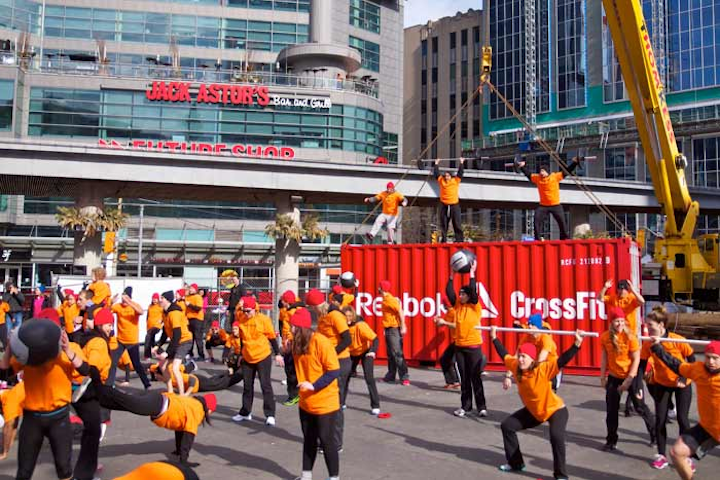 Photo: Ryan Emberley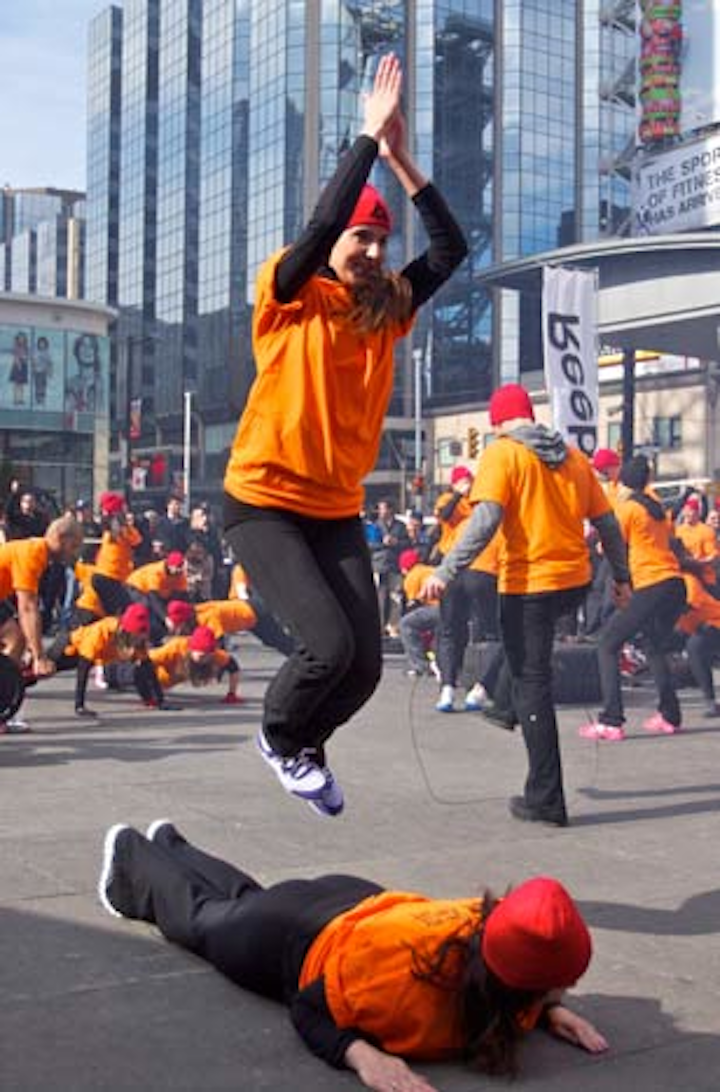 Photo: Ryan Emberley
Photo: Ryan Emberley
Photo: Ryan Emberley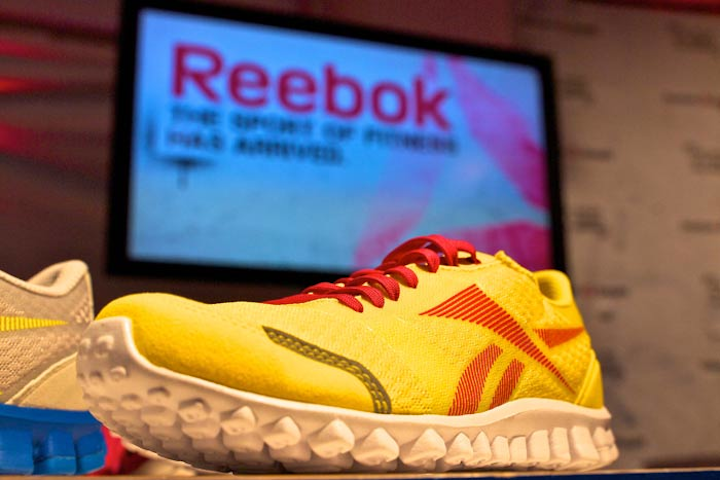 Photo: Ryan Emberley
Photo: Ryan Emberley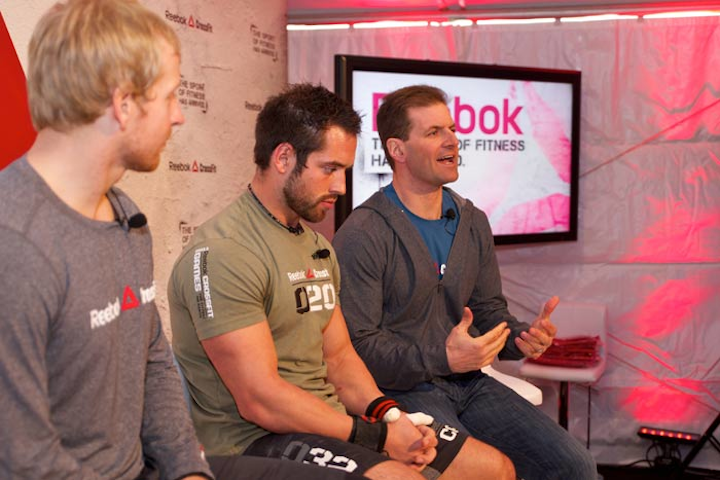 Photo: Ryan Emberley
Featured Venues/Suppliers: