Record-Breaking 1.4 Million Attendees Mark Calgary Stampede's Centennial Year
July 23, 2012
After months of promoting its 100th year, the Calgary Stampede took place July 6 to 15 and saw a record 1.4 million attendees over its 10-day run, beating the 2006 cumulative attendance record by 147,000 guests and last year's attendance by 200,000 guests. "We said we invited the world," said Jennifer Booth, publicity manager at the Calgary Stampede.
Planning for the larger-than-usual crowds, "we had some preparations in place to make sure that everybody was comfortable and had a really great time," Booth said. "Our biggest goal is that people come into the park with a smile on their face and they leave with a smile on their face." Toward that end, organizers added more washrooms and water stations, increased staff for all services by five percent, and established an efficient queue—rather than a crowd—at the entrance.
Organizers' biggest challenge was they didn't know exactly how many guests would make it out each day. The previous record for the most people in Stampede Park at one time was 171,000 guests. "We weren't sure if we would be able to handle much more than that," said Booth. "On the first Sunday, which happened to be Suncourt family day, we ended up having 184,000 [in the] park. But we were able to do it, it was a great day, people had a lot of fun, and there was great feedback."
The 193-acre park was full of new attractions. "One of the things that really changed the appearance of Stampede Park this year was our Calgary Stampede Centennial Zip Line," Booth said. The structure soared 100 feet in the air and stretched over 900 feet of the grounds. "People zipped right across the park. I think it really created a great feel and atmosphere," Booth said.
The new Bell Centennial Plaza in the centre of the park also added to the atmosphere with live music and daily performances. Each night, musician Wil—who sang a song called "Ride" in the Stampede's television commercials—performed against the backdrop of a laser and fireworks show. The TransAlta Grandstand show, themed "Century," had nightly performances from country music crooner Paul Brandt and a finale that saw fireworks exploding from a three-storey-tall birthday cake.
"Every year our fireworks are fabulous. This year, they really stood out," said Booth. On Fridays, Saturdays and Sundays, the TransAlta-sponsored "Light Up the City" had four quadrants of Calgary illuminated in a synchronized, 12-minute fireworks show, resulting in the largest fireworks show in Canada's history.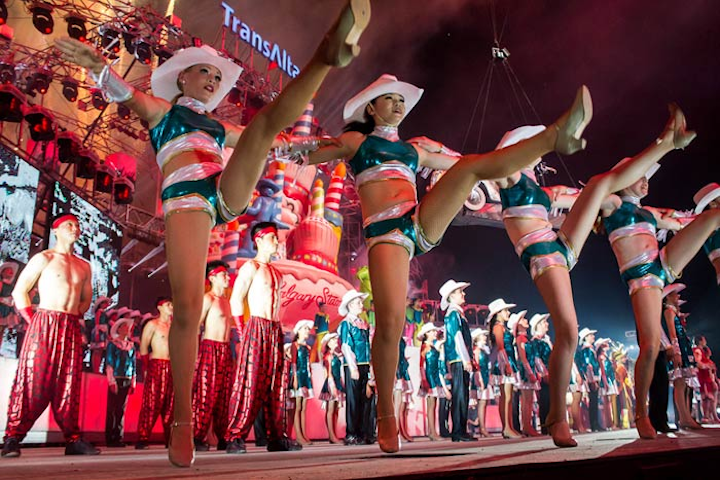 Photo: Kevin Bernhardt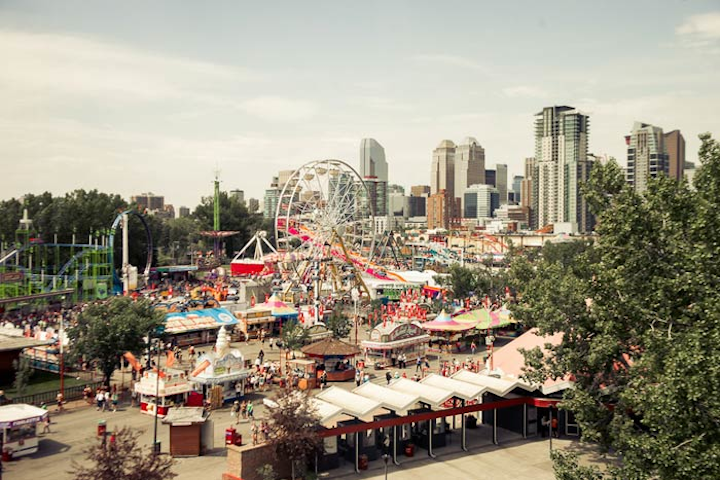 Photo: Bill Marsh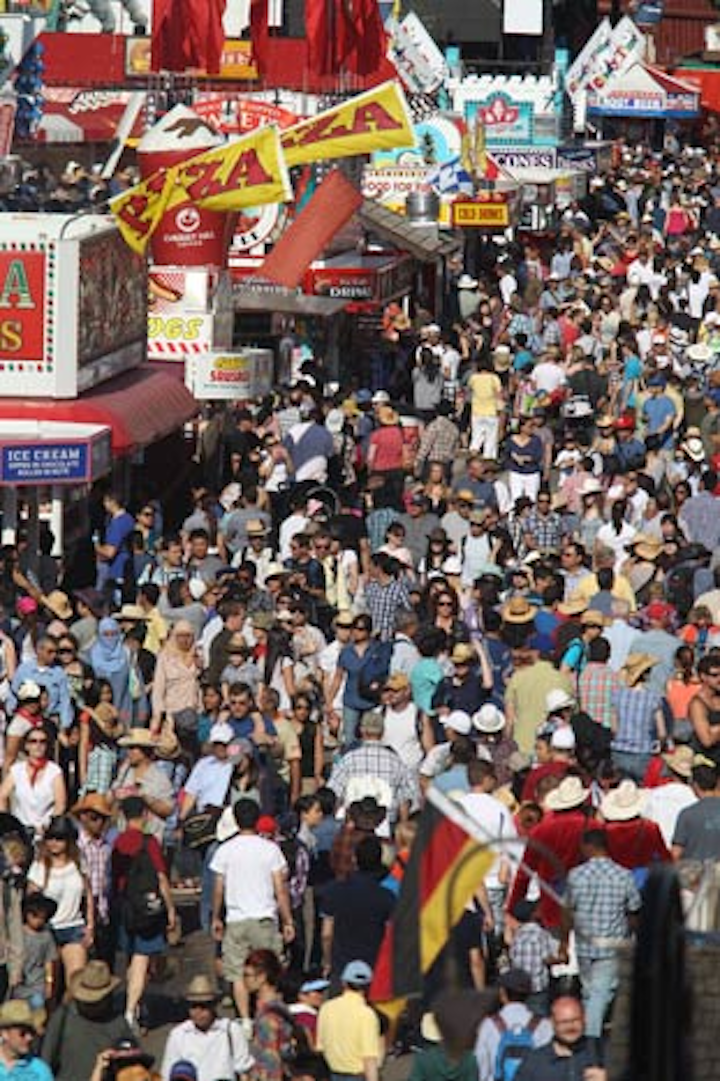 Photo: Mike Ridewood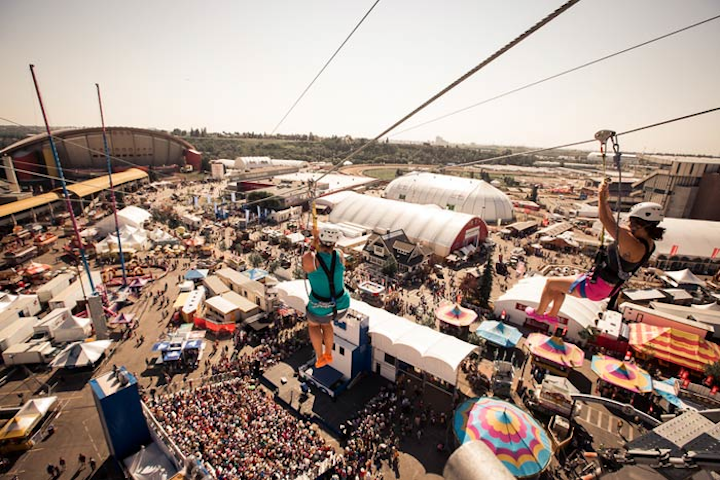 Photo: Chris Bolin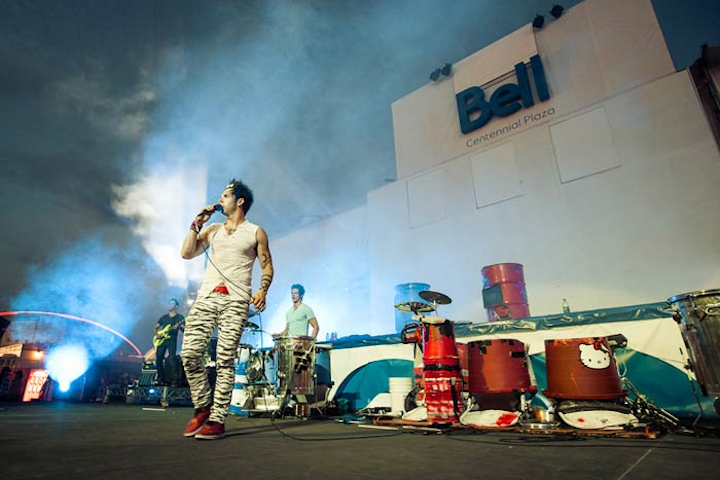 Photo: Shane Kuhn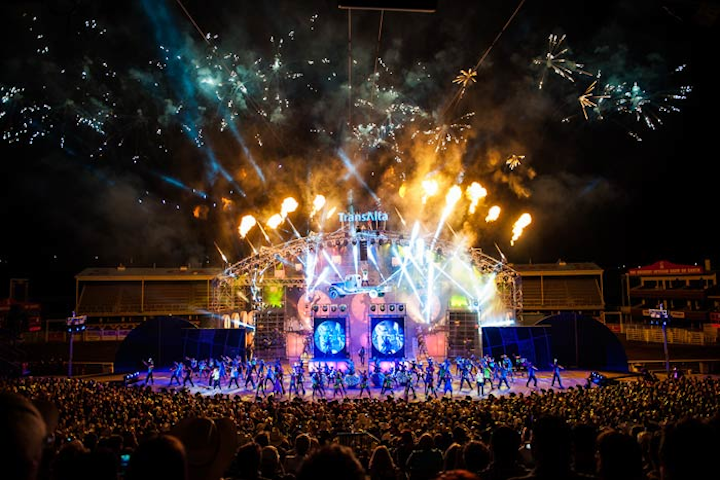 Photo: Shane Kuhn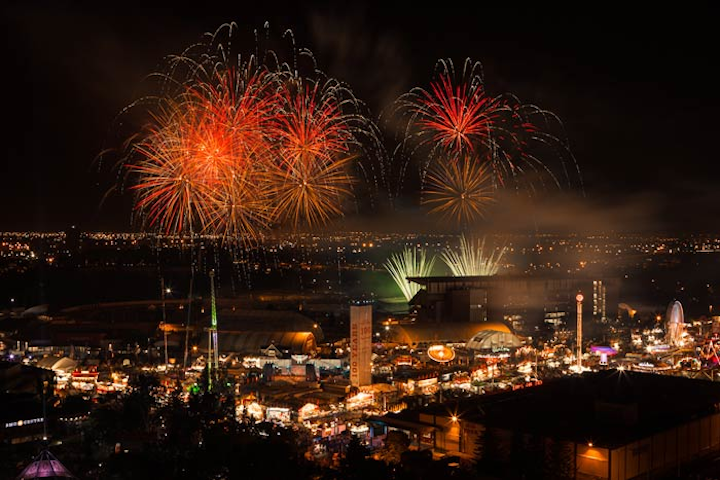 Photo: Chris Bolin