Eco-Friendly Trade Show Booths Getting More Popular—and Affordable
September 6, 2012
Even though the first eco-friendly exhibit system was introduced in 2007, according to the Environmental Protection Agency, the meetings and event industry is still ranked the second most wasteful in the U.S. (behind the building and construction industry). But with more alternative energies for production and cost-effective sustainable materials available—and more manufacturers selling them—the options for eco-friendly trade show displays are growing.
"Trends in booth design include the use of more products like bamboo, Forest Stewardship Council-certified wood products, sustainably manufactured laminates, recycled aluminum, and cork," says Sue Tinnish, an assistant professor at Kendall College's School of Hospitality Management in Chicago, where she teaches meeting management and sustainable tourism, and regularly speaks on the topic of sustainable meeting standards of green signage options, including using water-, soy- or vegetable-based inks printed on post-consumer recycled fabrics.
"Fabric substrates known as Paradise Fabric are now being created from recycled bottles' PETs [polyethalene-teraphthalates] to make fibers and fabrics," says Doug Cornell, owner of Eco Exhibits and Advatum Displays. And the idea that eco-friendly displays are more expensive is fading. "Eco-conscious displays are now in line with traditional display costs," says Rizwan. "In fact, designing a display from the ground up to be green will save money: LED lights save on energy costs, lighter displays save on shipping costs, and the booths tend to take less time to set up, saving on labor costs."
Cornell agrees. "A booth that's 100 percent green can be sold at the same price of a traditional booth in most cases," he says. "And with reduced sizes and weights, it's cheaper to ship them, plus some convention centers are offering incentives for green exhibitors, like reduced electricity costs and free floor space for the next year."
Photo: Courtesy of That Lite Thing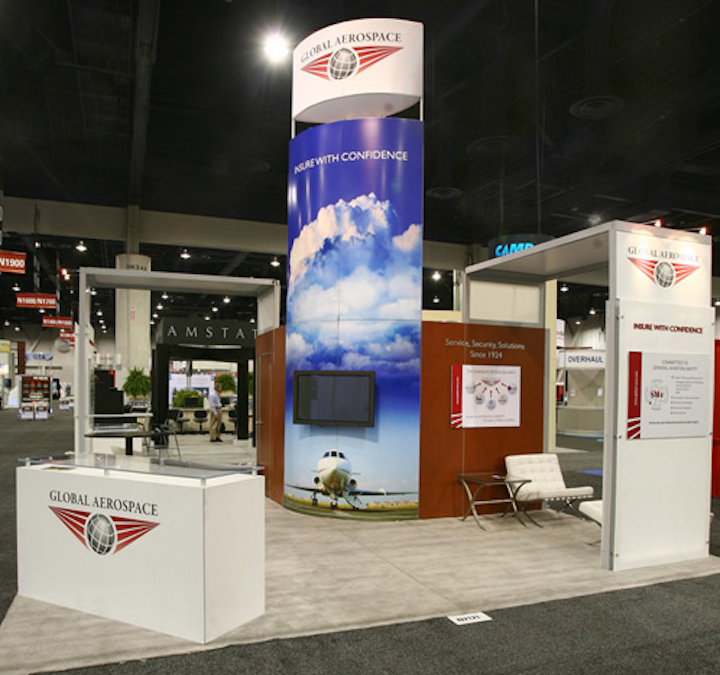 Photo: Jim Miller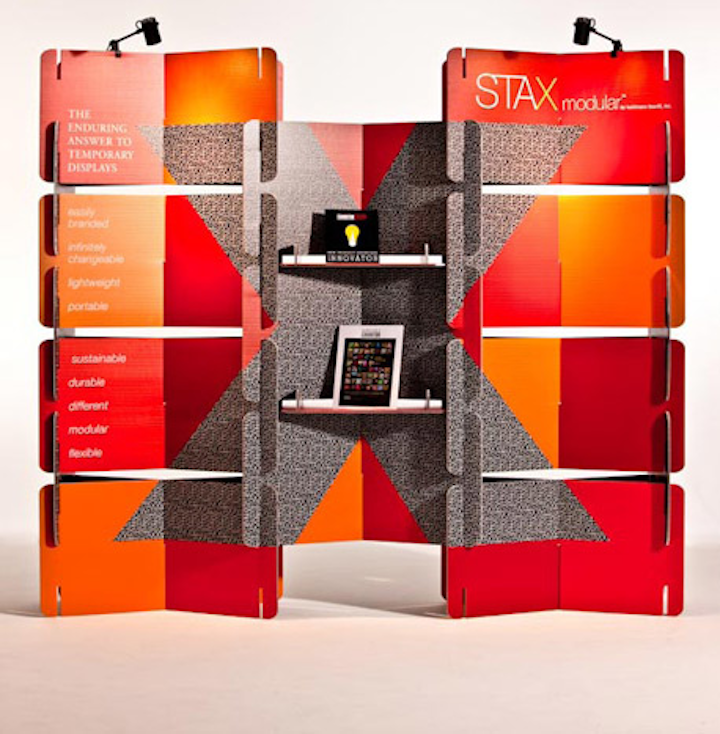 Photo: Gregg Goldman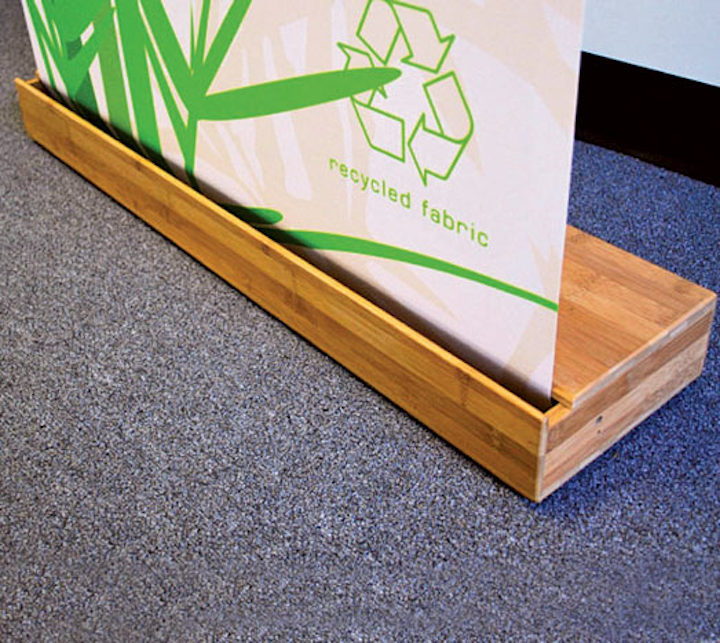 Photo: Courtesy of the Panda Banner Stand