Top 10 Innovative Brands 2017: #1 American Express
The financial services company promotes new product benefits through visual, immersive events.
June 14, 2017
American Express has never held back when hosting interactive sponsorship activations and card-member events as a way to tap into consumers' passions. But in the past year, the financial services brand—which Interbrand ranked as the 25th most valuable brand in the world in 2016 and ranks 85th on the Fortune 500—has upped its game when it comes to hosting out-of-the-box, memorable events.
"Our approach is simple. We want to connect our card members more deeply with the things they love the most, across music, sports, and entertainment," says Deborah Curtis, vice president of global experiential marketing and partnerships for American Express. "For almost 30 years, we've provided fans access to exciting and memorable experiences across these passion areas, and it's something that is always top of the mind for us."
One example is the company's promotion of new services and benefits for its Platinum card. At the end of 2016, the company formed the Platinum Collective, a group of 20 social, cultural, and fashion influencers tasked with curating unique experiences for Platinum card members. Curtis says that the power and reach of influencers is one of the reasons behind assembling the board. "Our card members look to us to curate amazing experiences for them, so we wanted to align with a group of individuals who share our passion and values," she says.
The Platinum Collective hosted its first event in January in New York, which involved an airplane travel-theme event designed by board member Bronson van Wyck's company Workshop Worldwide. The event celebrated the company's announcement that it would open two new Centurion Lounge airport spaces in Hong Kong and Philadelphia this year. Showcasing design and art installations inspired by London, Hong Kong, and Scandinavia, the Instagram-friendly event also was meant to engage card members' passion for travel.
Special experiences aren't limited to the Platinum card. For the second year, the American Express Gold card partnered with restaurant-review site the Infatuation for its #AmexGold Private Dinner Series. The traveling event, which invites local influencers and media to enjoy gold-inspired local fare from chefs, kicked off in April with a menu curated by New York chef Ned Baldwin of the Houseman. The program, which will hit Los Angeles, Chicago, and Austin, includes digital city guides on the Infatuation for each dining destination.
For major U.S. music festivals, the brand has proven to be an innovator in providing engaging activations that tap into festivalgoers' interests with a mix of high- and low-tech experiences. At Coachella in April, the brand partnered with Momentum Worldwide on an on-site tent that featured a robot-powered video station that allowed attendees to star in a neon Coachella-theme mini music video that could be shared on social media. Off-site, the brand hosted its first American Express Platinum House in Palm Springs, California, for card members, influencers, and celebrities, offering a shaded outdoor lounge with space to relax and participate in festival-friendly activities. The lounge included sewing and hair-braiding stations, SoulCycle classes, and poolside hammocks. And at last year's Panorama in New York, the brand offered a 360-degree photo booth experience alongside a branded, customizable sunglasses station.
"When we are thinking about our music festival activations, we look at it through that lens," says Curtis. "Are we providing them a unique experience they want to share with their friends? Are we offering them something that is going to provide a service for them? Once we answer those questions, we determine the best way to bring that to life."
American Express also has shown versatility with on-theme experiences at sporting events. To celebrate the second year of its partnership with the Seattle Seahawks in 2016, it hosted a seated dinner on CenturyLink Field's 50-yard line, offering guests a four-course meal inspired by the four quarters of a football game. For its Golden State Warriors partnership, activations have included a traveling "fan van" with a miniature basketball court and merchandise, along with live streams of games in IMAX theaters. And at the U.S. Open tennis tournament last year, the brand hosted the "Pro Walk," which allowed attendees to take a virtual tour of Arthur Ashe Stadium, complete with holograms of former U.S. Open champions, 3-D sound, and projection mapping of the stadium.
As summer and fall are the busiest seasons for the brand's involvement with sports and music events, Curtis says what fans can expect next from the brand are enhanced experiences at the U.S. Open golf and tennis tournaments, as well as new programming from its partnership with various N.B.A. teams. On the music festival side, American Express is slated to return to Panorama in July and will activate at Austin City Limits for the first time in October.
Back to the Top 10 Innovative Brands list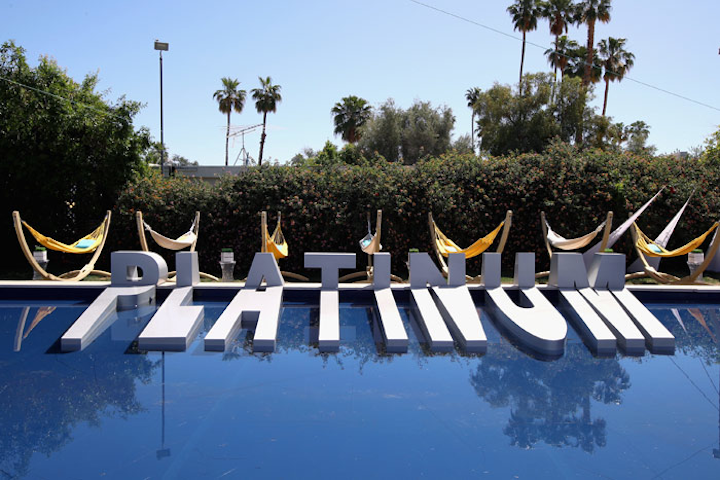 Photo: Ari Perilstein/Getty Images for American Express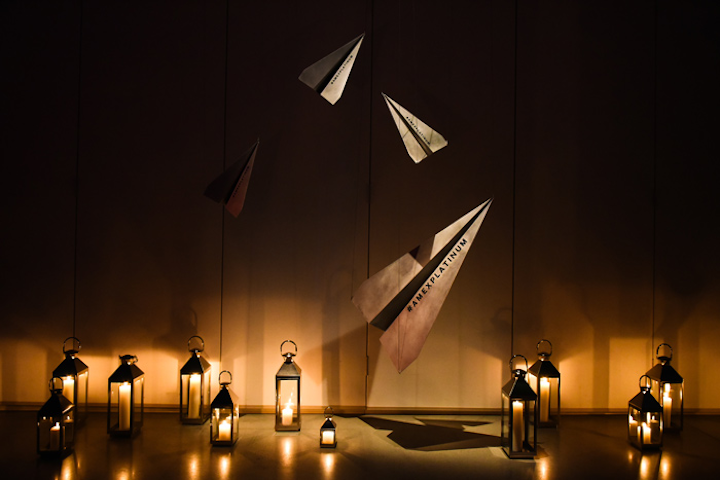 Photo: Leandro Justen/BFA.com
Featured Venues/Suppliers: