Readers' Forum: What's the Coolest Virtual Event Experience You've Had?
From at-home delivery kits to costume parties, event professionals share the top noteworthy features they've experienced at recent virtual events.
June 1, 2020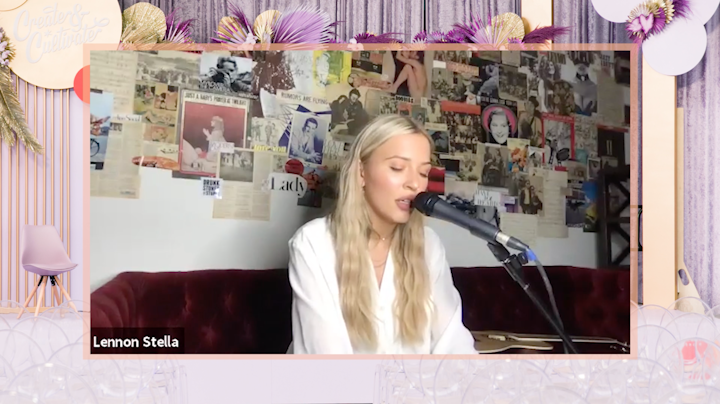 "A costume party! So simple but having everyone all dressed up to the same fancy dress code really gave a sense of togetherness. Particularly with the use of virtual backgrounds that matched the theme."
—Venetia Harpin, independent event producer, Los Angeles
"The coolest thing I have experienced is interaction. In isolation, any opportunity to connect and use my brain is so appreciated."
—Anne Knox, independent meeting planner, Washington, DC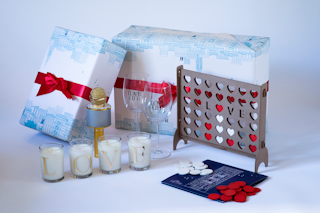 HBO Max's at-home date night kitPhoto: Yannick Delva"Ahead of the premiere for Love Life, HBO Max's new Anna Kendrick-fronted comedy series, the brand hand-delivered everything needed for the perfect at-home date night: a three-course meal from Mozza in Los Angeles, a bottle of wine, and a make-your-own Manhattan cocktail kit—plus branded wine glasses, candles, a themed game, and even a hand-held microphone to use during the virtual after-party's live-streamed karaoke. Watching the premiere on my couch wasn't quite the same as in a Hollywood theater, but the care package made for a really special—and delicious—experience."
—Claire Hoffman, executive editor, BizBash, Los Angeles
"My realtor's company hosted a virtual Drag Queen Bingo on Zoom for clients and friends. It was so much fun! They received such positive feedback that they repeated the event with over 400 in attendance."
—Emily Kolon, manager, The Eastern Detroit, Michigan 
"I attended a virtual event that sent me a custom doodle created by Live Illustration during the event. It was a great post-event social share as a way to continue the conversation!"
—Jessica Fisher, independent digital event strategist, Abington, Mass.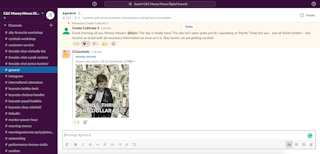 Create & Cultivate's Slack workspace for its virtual Money Moves Summit"During Create & Cultivate's recent virtual Money Moves Summit, the team had set up a Slack workspace for all attendees to chat with one another. The workspace was divided up into different channels for each panel, educational workshop, and entertainment portion of the event to help keep conversations organized. The best part? The Slack workspace was available for almost a week after the event concluded, to allow attendees to go through the many messages and continue networking with other entrepreneurs and businesswomen! It was a great way for the Create & Cultivate team to communicate with attendees, as well."
—Ashton Pike, editor in chief, BizBash, Atlanta
Further Reading: 10 Engaging Entertainment Ideas for Your Next Virtual Event