See How This Corvette Auto Show Hit the (Virtual) Road
Auto enthusiasts and collectors are now able to check out a collection of classic American muscle cars from home.
July 9, 2020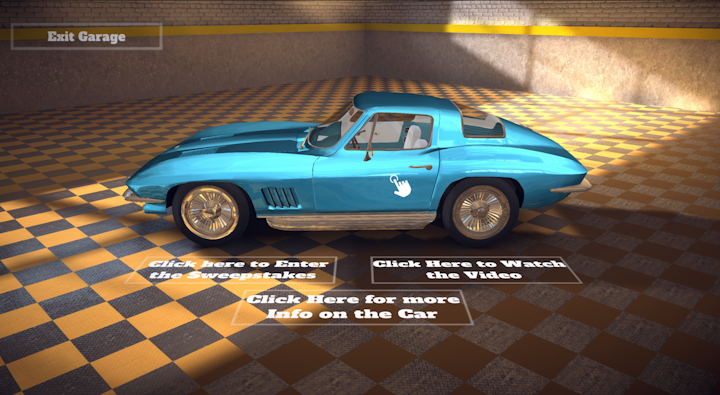 Photo: Courtesy of HangarFour Creative
Last month, auto enthusiasts and collectors would have gathered in Detroit for the 2020 North American International Auto Show—but, like all large in-person events, it was canceled, which means there won't be a car show in the Motor City until June 2021.
To fill the void left by postponed and canceled IRL car shows and auctions, a group called the Corvette Heroes decided to launch a 3D virtual auto show to showcase "The Lost Corvettes": a collection of 36 Corvettes from 1953 to 1989 that is often referred to as the Peter Max Collection. (The pop artist had plans to use them as canvases for a series of paintings, but that project never materialized.)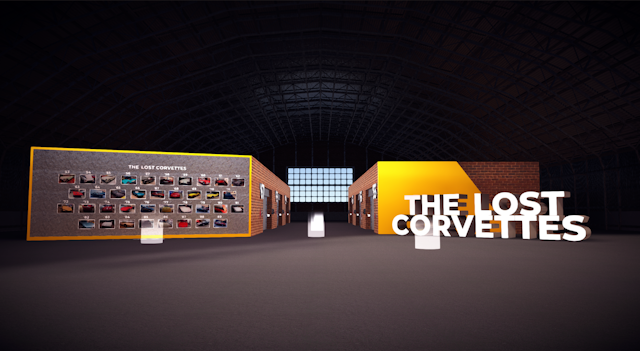 The look of the virtual garage, a military-style hangar, was inspired by the National Guard Educational Foundation, the nonprofit beneficiary of the auto show's promotional giveaway.Photo: Courtesy of HangarFour CreativeThe group had been showcasing the classic Corvettes at various car shows and auctions across the country—but then the pandemic hit. So with the help of DKC News' HangarFour Creative, the Corvette Heroes created a digitally accessible "showroom" where the 36 cars are on display. Inside, virtual visitors can browse details of the cars' exteriors, as well as get behind the wheel and virtually start the car to hear just what the engine sounds like. Plus, "drivers" can even turn on the radio and play a hit tune from the year the car was made.
"Obviously, IRL car shows have the advantage of typically engaging more of our senses. Trying to recreate the senses of touch and hearing were our biggest challenges to overcome," explained Dusty Bennett, executive vice president of creative and executive producer at HangarFour Creative. "Interactive buttons also allow you to 'touch' parts of the experience, which will bring you closer to the cars, activate video assets, and highlight stats of the cars."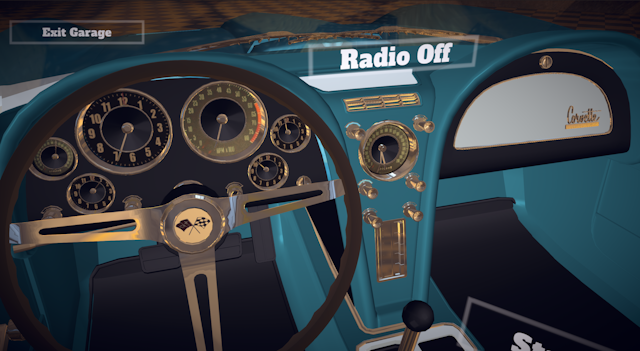 Inside the 1966 Corvette, visitors can play "Hanky Panky" by Tommy James & The Shondells.Photo: Courtesy of HangarFour CreativeBennett said that HangarFour's mission was to "recreate the [3D] cars as closely as possible to the cars themselves" and "provide a visceral experience within the virtual environment." He added that the agency "wanted to not only use the experience as a form of entertainment, but also hope to educate each guest who enters our virtual showroom."
This also included paying homage to the National Guard Educational Foundation, which is the nonprofit beneficiary of the virtual auto show's promotional giveaway and the inspiration for the military-style hangar that houses the cars. Visitors can enter to win one of the cars through sweepstakes; proceeds from the sweepstakes ticket sales support military veterans through the foundation.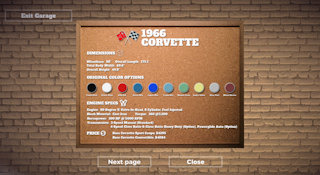 Visitors can view performance stats and more for each Corvette.Photo: Courtesy of HangarFour CreativeBecause car shows are already known for exhibiting cutting-edge tech, a virtual auto show seems like a natural fit for the industry. "Auto shows are always showcases for the latest and most state-of-the-art 'bells and whistles'—the future of cars, new features that are coming five and 10 years down the road," said Bruce Bobbins, executive vice president at DKC News, who added that these types of digital experiences won't be going away post-COVID. "With the advances continuously being made in virtual technology, these components have been and will always be a fixture of in-person shows."
And like most virtual events, this auto show also allows more car lovers to take a spin, so to speak. "We're offering access to everyone, not just those who typically have the good fortune to experience a traditional auto show," Bennett said. "This is a new and inventive way to capture not only our existing audience, but a new one as well."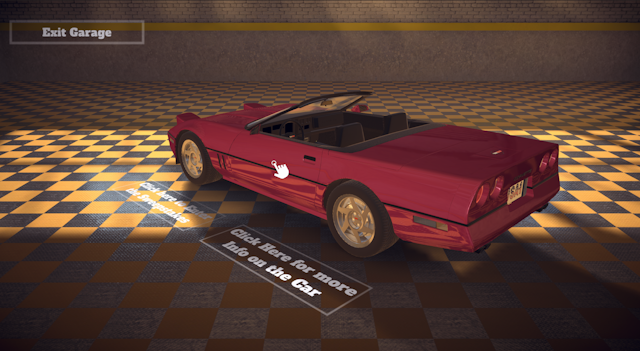 The virtual auto show launched on June 30 to coincide with National Corvette Day.Photo: Courtesy of HangarFour Creative