Learning Curve: Brands Get Creative with Back-to-School Events This Year
Brands like American Eagle and JanSport are using social media platforms to reach students—wherever they are.
August 17, 2020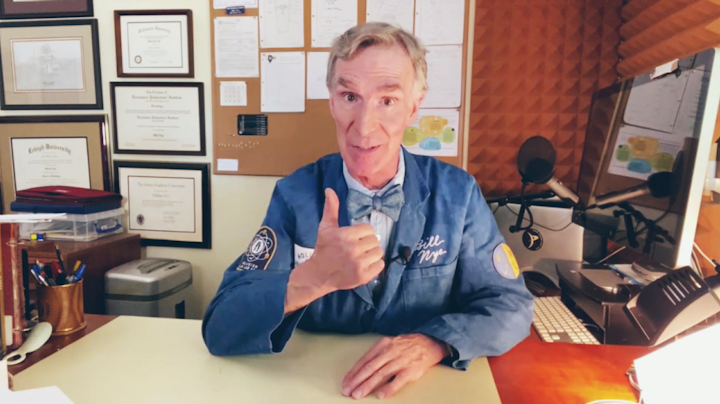 Photo: Courtesy of Abercrombie & Fitch Co.
As parents and teachers try to piece together a patchwork of education for kids, with many school reopenings across the country still undecided, brands are facing a similar shift. Many have had to retool their back-to-school marketing strategies, including going virtual with events and programs.
Although the National Retail Federation is still projecting that parents with children in elementary school through high school will spend a record $33.9 billion on back-to-school gear this year, it seems dubious. After all, homeschooling doesn't necessarily require a new backpack.
So some brands are redirecting their focus and getting creative with their marketing efforts, with many relying heavily on social media platforms like TikTok and Instagram to reach consumers. 
For example, in July, American Eagle enlisted TikTok influencer Addison Rae, along with other stars from the app, to launch the brand's new #AExME back-to-school campaign. To introduce the new collection to members of the media, American Eagle hosted a virtual TikTok 101 event via Zoom, which included a dance tutorial from Rae, as well as a lesson plan featuring other influencers on how to become a viral sensation on TikTok.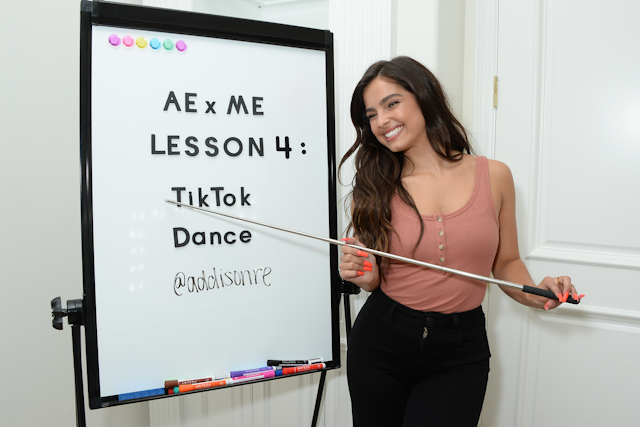 Addison Rae shows off her dance moves at the #AExME Back-to-School '20 TikTok 101 event.Photo: Michael Simon"AE's Back to School '20 campaign was inspired by the creativity of youth culture, and an incredible amount of that is found on TikTok," explained Lisette Sand-Freedman, CEO of Shadow, the agency of record for American Eagle. (Shadow handled the virtual event's production, creative, influencer booking, and strategy, as well as media relations.)
"In back-to-school fashion, we built a classroom setting—complete with xylophone bells to signify the transition between class sessions—that served as a springboard to debut the new BTS campaign and #InMyAEJeans TikTok challenge and to provide guests with tangible takeaways on how to best express themselves on the platform," Sand-Freedman said. She added that "by using different types of personalities, we were able to create a dynamic 'syllabus' and keep the event flow fresh and interesting for the 45-minute duration."
Seven TikTok creators, including Rae, also star in the brand's campaign video, which was directed, shot, and produced entirely with Zoom. Showcasing user-generated content makes sense, especially when trying to attract an audience like Gen Z who's intimately familiar with apps like TikTok and Instagram.
"AE is built around youth culture and the freedom of self-expression and creativity," explained Ashley Schapiro, American Eagle's vice president of brand acquisition. "Today, TikTok reigns supreme when it comes to boundless freedom and creativity. Our kids are spending a significant amount of time there, so there was no question that it's a place where we need to show up."
Of course, just because the popular kids hang out on TikTok doesn't mean all brands should try to fit in there. "It's important to take into consideration the kind of content that proliferates any platform and how we can weave a brand or product message into it," Schapiro said. "For example, AE jeans feature AirFlex technology, allowing wearers to move freely and comfortably all day long. The #InMyAEJeans dance challenge leveraged popular dance trends on TikTok as a medium to communicate comfort and how freely they can move in their jeans."
Rival brand Hollister also partnered with TikTok stars Charli and Dixie D'Amelio and Noah Pugliano for its back-to-school campaign. The influencers, who are dubbed "jeanealogists," are joined by everyone's fave science teacher Bill Nye to learn about the science behind the teen brand's denim.
The campaign also includes the #MoreHappyDenimDance TikTok challenge that encourages users to share their "happy dance" when they wear Hollister jeans. Fans who participate in the challenge will have the chance to be selected for a virtual meet-and-greet with the D'Amelio sisters.
But Gen Z isn't just interested in learning TikTok dance moves. In an effort to support this cause-conscious crowd during the global pandemic, JanSport launched its back-to-school campaign in May—Mental Health Awareness Month.
Called #LightenTheLoad, the campaign "aims to connect Gen Z with resources to tackle mental health challenges and let them know they are not alone in their struggles," explained Monica Rigali, senior director of marketing at JanSport, adding that the brand did market research "to learn what issues consumers care most about, and mental health consistently topped the list. Additionally, only half of the Gen Z population feels they do enough to manage their stress and three out of ten young people say they feel anxious or nervous almost every day," she said, citing the Pew Research Center.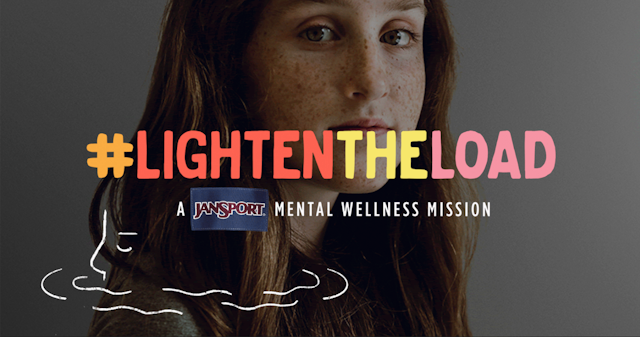 JanSport's #LightenTheLoad campaign aims to connect Gen Z with resources to tackle mental health challenges.Photo: Courtesy of JanSportAs part of the campaign, the brand is holding live sessions on Instagram with licensed therapists, covering topics ranging from FOMO to isolation to reconnecting with family, as well as depression and anxiety.
Rigali explained that "Instagram allowed us to connect with our consumer where they are. Additionally, the Instagram Live function allowed for our therapists and influencer guests to have candid, unscripted, and real-time conversations. Many of our live sessions were tied to current events, so our consumers could hear therapists provide general tips on how to cope with the news cycle as it was actually happening."
For example, one of the sessions explored racial discrimination and mental health during the height of the police brutality protests.
"With the COVID-19 pandemic, Gen Z appears to be facing unprecedented challenges, and the uncertainty can negatively impact mental health. The unknown of their futures, from their family's health, to securing jobs after virtual graduations, to not knowing if the college they've chosen will be open in the fall, adds to the already prevalent stress and anxiety they feel in their daily lives," Rigali explained. 
Because of that, she said that the brand is "approaching this as a commitment versus a one-off campaign" and will continue the initiative throughout the school year. JanSport also recently launched a TikTok challenge, #ShareItChallenge, and is asking Gen Z to share personal messages of encouragement to anyone who may be struggling with mental health. JanSport will donate $1 (up to $10,000) to mental health nonprofit Active Minds for every TikTok video that uses the hashtag.
Regardless of where kids are educated, these brands are being tested and are learning new ways to reach their consumers. "If these recent experiences tell us anything, it's that the way brands connect and communicate with their customers has fundamentally shifted," Schapiro said, "and we believe this may be for the long term. We anticipate virtual experiences as components of campaigns are here to stay. Our strategy is rooted in building upon our past successes, exploring ways to combine elements of IRL with virtual, and perhaps most important: staying relevant and present in our kids' lives. In the face of uncertainty, we know we need to be agile and able to roll with the punches. But that's what keeps it exciting."