Outside the Box
Joe Fresh Style held its after-party at show sponsor Freed Developments\' sales office.
October 24, 2008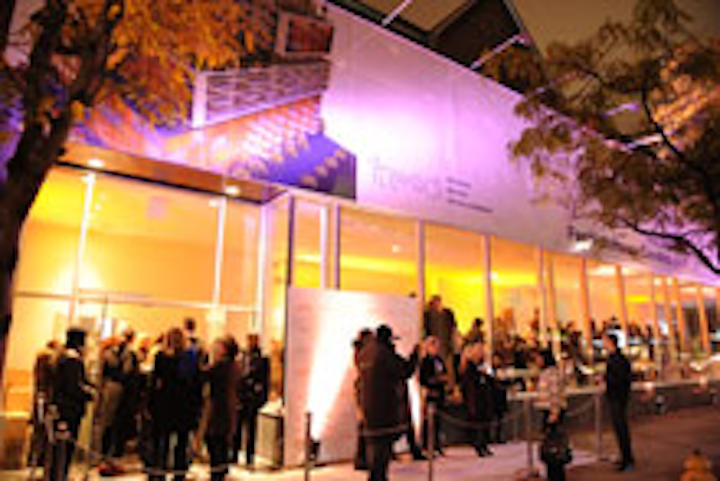 Photo: George Pimentel
The sales offices for a new condo development called Fashion House served as the site for the Joe Fresh Style after-show party Wednesday night. Peter Freed of Freed Developments, one of the show's sponsors, offered the King Street West location as a venue for the buzzed-about party.

Joe Mimran, the designer behind Joe Fresh Style, worked with Sebastien Centner of Eatertainment to create an event that reflected the zen theme of his spring collection.
Following the 9 p.m. presentation at the L'Oréal Fashion Week tents, Audi (another sponsor) shuttled media guests to the party in Q7 SUVs. White Plexiglas paneling turned the sales office's registration desk into a bar, and a soft grey carpet and ropes lined the outside entrance. Purple lighting illuminated the building's exterior, and grazing stations and passed hors d'oeuvres featured organic and mostly local ingredients. DJ Danny Floh Back spun tunes similar to those played at the show for the party's 350 guests.
Featured Venues/Suppliers: