8 Tips for Using Color to Communicate an Event's Message
Different hues and color combinations can support your event's message by helping to cement ideas or feelings in attendees, according to color expert Kate Smith.
April 22, 2014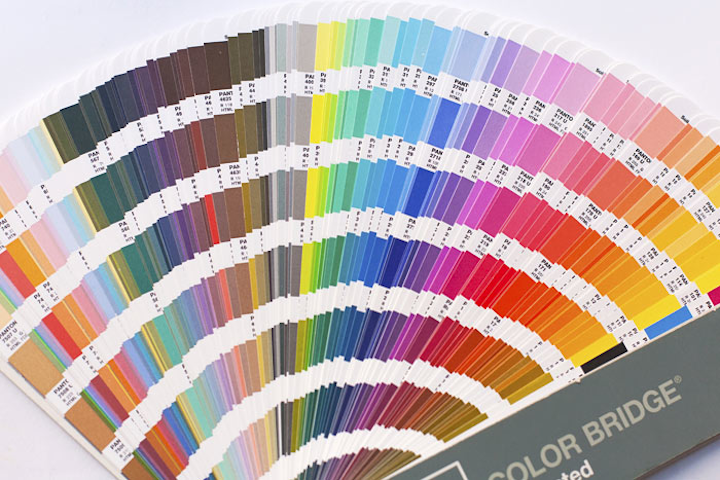 Photo: Matthew Bologna/BizBash
"Colors and color combinations create moods and feelings, consciously and unconsciously," says Kate Smith, president and chief color expert at Sensational Color, a color consulting firm in Ashburn, Virginia. Check out Smith's tips for using the psychology of color effectively at events.
1. Clearly name the message or mood you want guests to experience at your event, and use color to support it. "If the message isn't clear, color can't make it work," Smith says. "Color is wonderful, but it's not a miracle."
2. Tie the message to a color family. "For example green communicates growth, renewal and balance; yellow instills energy and communication; orange uplifts and adds fun and brown feels grounded, earthy and natural."
3. Think about the chroma—or intensity or brightness—of the colors. Will bright or soft colors best send your message? "Light blue is calming, but electric blue is not," Smith says.
4. Consider contrast levels. The number of colors and the contrast between them creates different effects. "Less variation and low contrast is more calming, while multicolor and high contrast creates more energy," Smith says.
5. Adjust chromas to make the combinations of color work. "There are no bad or wrong colors, there are only some unfortunate combinations," Smith says. "The chroma of the color you use will make it right." If you do want colors that are more harmonious, or close on the color wheel, you still want contrast—so vary their values.
6. Be aware of iconic color combinations. "For red and gold, it could look like fast-food place because people have such a connection to the hues you've chosen," Smith says. "But if you do rich red and brushed gold, people aren't going to think McDonald's."
7. Always incorporate the corporate color of the host or sponsor into the event, even if it's color message is contrary to the event's message. "If you're having an event for Yahoo, everything doesn't have to be floor-to-ceiling purple—but purple should be there, at least as an accent, for consistency," Smith says. "It's a reference that seems familiar to people and is almost expected." A red logo color could be used minimally and softly at a corporate meditation session to just punctuate the event, for example.
8. Study successful color messages. "The beauty of color is that the more you know, the more you know how to use it," Smith says. "Look at luxury ad campaigns for clues of color palettes that evoke a psychological response, or note the fun, bright colors in kids' products for examples of what works.