9 Event Tips From Designer Todd Fiscus
The Dallas-based event designer shares his rules for using color, working with vendors, and creating a "wow" moment.
October 6, 2014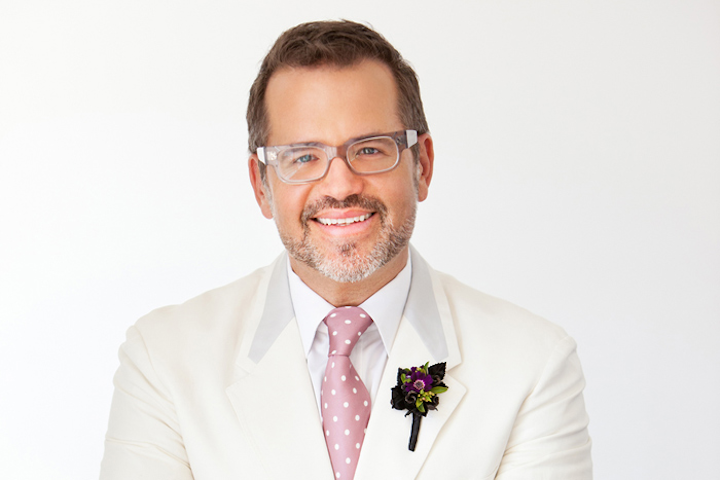 Photo: Stephen Karlisch
Todd Fiscus is the owner and creative director of Todd Events, a Dallas-based event production firm that produces more than 300 events annually, ranging from corporate gatherings and charity galas to weddings and private events. Clients include the Dallas Cowboys, Tom Ford, Amfar, and Audi.
1. Meld the creative players. A party takes more than just one creative brain. Respect the ideas brought to the table and share information. When I work with a chef in a smaller market, I want to share the fantastic thing I may have experienced in another country or city. This sharing of knowledge just makes us all the more brilliant for the client.
2. Engage the "design eye" that lives in your mind. This is my number-one thought when I start working on an event. Turn it on and be the guest, and [think about] each move. What's your experience? I always say that if you can wow yourself, you can wow others.
3. Give a walk-up "wow" moment. I want the party to start at the arrival with an incredible floral statement, a specialized walk path, perfectly attired servers. I want guests to step out of the car and be glad they shaved their legs for this one!
4. For music, channel the guest. This one is challenging. It's a fine balance between what you want to show or experiment with, and what the people want. Understand the audience before making music selections. It's not just about the clients; it is critical to all the guests. So build accordingly.
5. Use color correctly. I love all colors. But used incorrectly, it can be a real mash-up. Red is one of those colors for me that doesn't really play well with others; it's a very bossy color. I find it best to work with colors that relate. Corals, raspberries, reddish oranges. Use color to create saturations of colors. I also love to color-block rooms, especially when I have a client that wants over-the-top color combinations like teal, orange, purple, and green. Design carefully!
6. Serve lots of food, constantly and in small courses. I like to suggest dividing the items into grazing, protein courses, and late-night. I like to change things every 45 minutes—the food, the lighting, the mood. It keeps the guest engaged.
7. Standardize what you can, and roll with the rest. My analogy to my team is this: We can build one heck of a boat, but once it's in the ocean, you can only captain it. You can't tell the ocean what to do. The boat is the party, and the ocean is the guests. If you have an entire room jump up from their chairs to dance before the ice cream course, you better change service. Go to passed presentation, or create a last-minute ice cream bar. Do something. Respond so that it doesn't take the wind out of the party. The party juice is the most important thing to maintain.
8. Know the group well enough to know when late-night begins. Every audience is so unique. For some groups, it's 11 p.m.; for others, it's 2 a.m. I love doing second after-party spaces.  
9. Push to be more, do more, and show more. In my book, more is always better.
Featured Venues/Suppliers: