Q&A: Catching Up With Nonprofit Planner Ryan Zynger
In the new BizBash questionnaire, we get to know the founder of Los Angeles-based firm Zynger Events.
October 4, 2018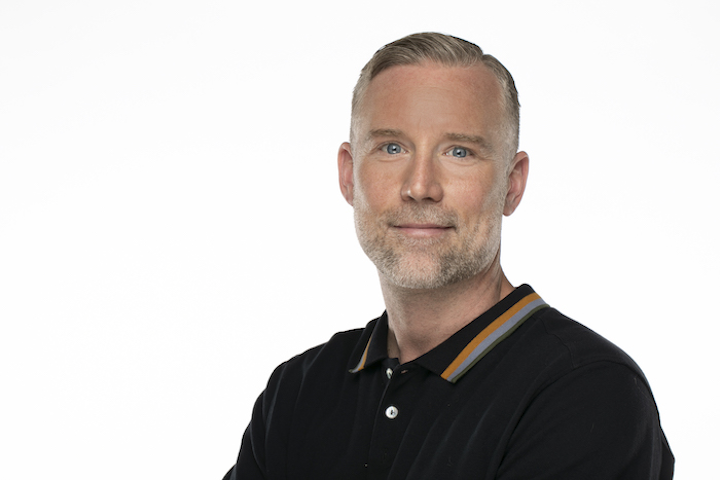 Photo: Courtesy of Ryan Zynger
Ryan Zynger is the founder of Zynger Events, a Los Angeles-based firm with national clients including Facebook, Equality California, and the Jewish Federation of Greater Los Angeles. While he works with many nonprofit organizations, Zynger also works with corporate clients to create events with a charitable, environmental, or educational component. Zynger Events celebrated its 10-year anniversary in September; the team marked the occasion by pledging to donate time or funds to one charity each month for the next 10 months. 
What are you working on right now? We are busy making plans for our fall events, which include a 1,200-teen event for Los Angeles County Alliance for Boys & Girls Clubs being held at U.C.L.A. called "Teen Summit"; and a fund-raising gala dinner for the L.G.B.T. Community Center of the Desert called "Center Stage" with some fabulous entertainment. We are also working on finalizing details for the Fran Drescher Health Summit for her Cancer Schmancer Foundation.
What's in your event-day bag? I wish it was just a bag! We actually have a multi-level toolkit that includes our event must-haves—things like duct tape, zip ties, felt markers, batteries, razor blades, scissors, pens, and pencils. Over the years we've learned a few other must-haves: a printer and extra ink, "S" hooks for shower curtains (great for hanging signage), fishing line, and a sewing kit.
What entertainment or books are inspiring you right now? My best friend works in the hotel industry and wrote a book called Be a People Leader. I'm reading it for two reasons. One, my best friend wrote it. And two, I feel that the message being portrayed can transfer into being a leader in any industry, and applies to my work life here at Zynger Events.
Of course, I also enjoy reading daily articles on BizBash and keeping up with the latest and greatest trends of our colleagues.
What's your favorite new product or piece of tech? I have to admit that I rely on my vendors to keep me apprised about the latest and greatest. Technology is changing so fast that it's hard to keep up with, but I use good people and know that they will want to recommend something that is really cool. Especially in the audiovisual realm, LED lights, video editing, image mapping—it's always getting better and more customizable.
What was the most memorable event you've worked on lately? I truly do enjoy working with 99 percent of my clients—I feel so lucky to be involved in the nonprofit events we work on. I enjoy feeling like I am making a difference with every event, whether it's working with the Los Angeles County Alliance for Boys & Girls Clubs, the Aspen Challenge, the L.G.B.T. Community Center of the Desert, or Lambda Legal. I love being part of something bigger. And in today's world, I feel like I need to do something to give back, create a difference, and do something positive.
What's the biggest thing affecting the event industry right now? I think that today's political climate is affecting everyone's lives and causing so much chaos and uncertainty everywhere. I think that as a business owner and event producer, what happens globally affects each and every one of us. I've seen security become more of a concern with clients overall, especially when working with clients that have groups that have been targeted in other areas, or, just radical demonstrations overall. It all has an effect, and it's sad that it's something that we need to be concerned about—but, that's the sad reality at the moment.
How is your job different now from what it was five years ago? I think five years ago I was a little more "hungry" to bring in as much business as possible and to work with as many clients as I could. In the last couple of years, I've been more careful about who I work with and what projects we take on. One of the reasons is that when I first started the company, I started it because doing events was something that I enjoy, and I want to be sure that I continue to enjoy what I do. We all know that events can be a 24/7 industry, with texts, calls, emails, Twitter, Facebook, etc., so it's really important to me to make sure that I have a balance and again, take on projects that I enjoy and want to be a part of.
What do you love about your job? I love the diversity and uniqueness of the industry. I love meeting different kinds of people and working with all levels of people from the tech side to the entertainment and celebrities. It's all about fitting the puzzle pieces together to make something magical. And as I said earlier, I really do like feeling like I'm making a difference. It feels good to be involved in something bigger. That's what keeps me going every day.
Featured Venues/Suppliers: