Disco Inferno
For Target's latest partnership with a recording artist, the retailer threw R&B singer Robin Thicke a fiery disco-themed party the night his latest record dropped.
October 1, 2008
Finding ways to sell albums in the 21st century has been no easy task for the post-Napster recording industry. Partnering with specific retailers to offer exclusive content is one way to drive sales, and few companies have tackled more big artists than Target. The brand celebrated the release of new partner Robin Thicke's new album, "Something Else," at the Rainbow Room last night with a party for more than 300 guests, including actress Paula Patton, Jay-Z, and P. Diddy.

For its third New York release party in a year—Chris Brown and Mary J. Blige also ushered in their latest albums with the bull's-eye—Target brought in the marketing team at Project 2050 to produce the event. A few Target logos punctured the red decor meant to conjure the album's cover, and blowups of the album itself featured prominently. Footage from the Target exclusive DVD content also played on flat-screen televisions behind one of the bars and in projections on a transparent screen in front of the windows and skyline views.
Thicke requested the party have a disco theme, so mirrors appeared in the ballroom's chandelier, in pots for the venue's many plants, and on actual disco balls. An installation behind the stage featured several dozen mirror balls of different sizes strung together.
Three large bars kept drinks flowing throughout the night, but the signature Hennessey cocktails the party really pushed—named after the album's first two singles, "Magic" and "Sweetest Love"—awaited guests on trays near the entrance.

Near the end of the party, Thicke treated the crowd (which didn't include his father, Growing Pains star Alan Thicke, by the way) to a small set of songs from his new album, with the help of a baby grand piano.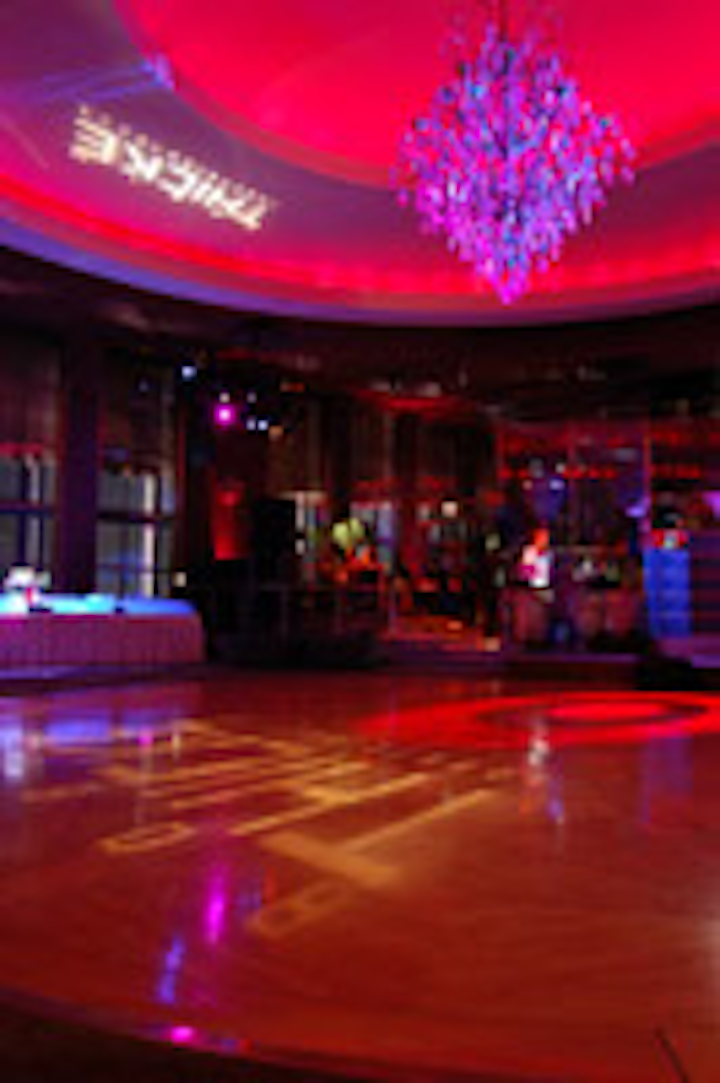 Photo: Jessica Torossian for BizBash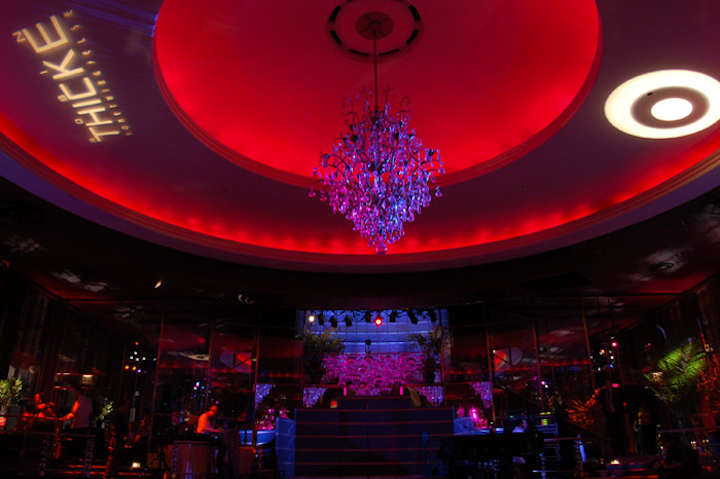 Photo: Jessica Torossian for BizBash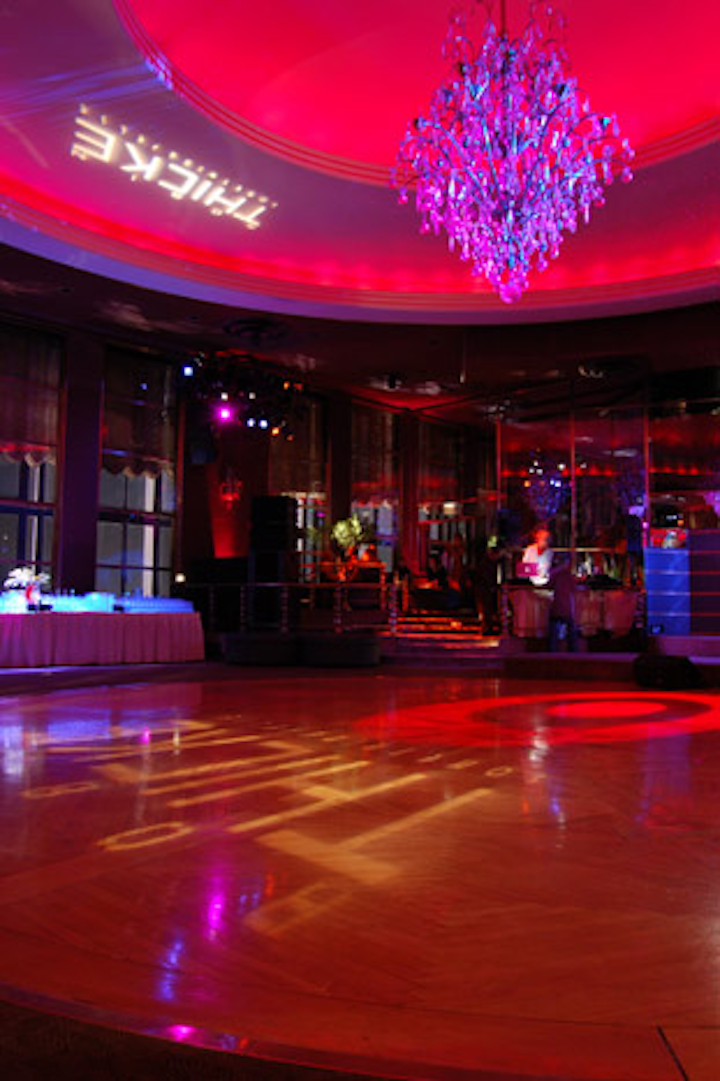 Photo: Jessica Torossian for BizBash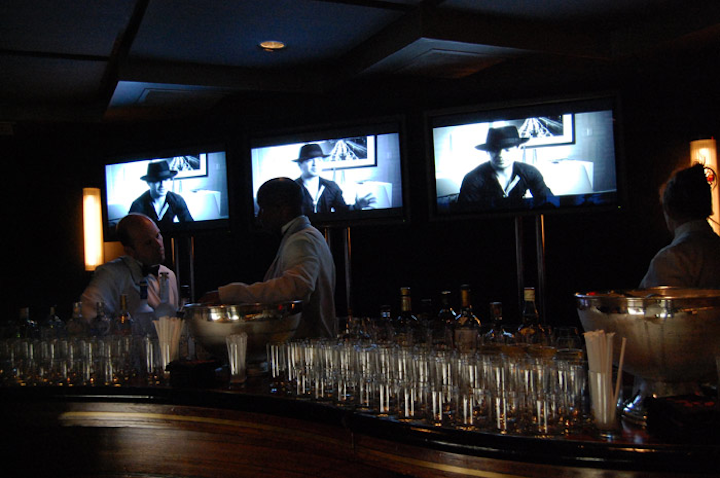 Photo: Jessica Torossian for BizBash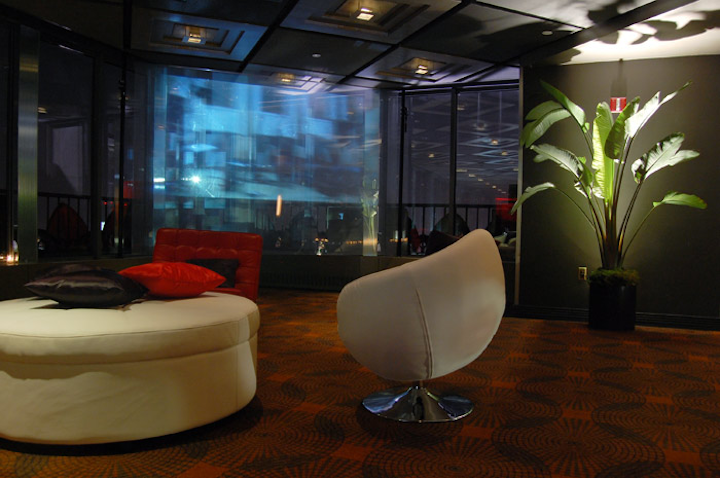 Photo: Jessica Torossian for BizBash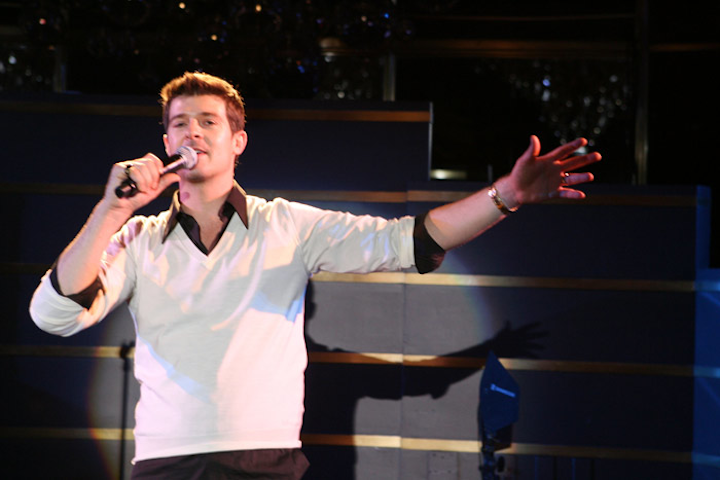 Photo: Courtesy of Target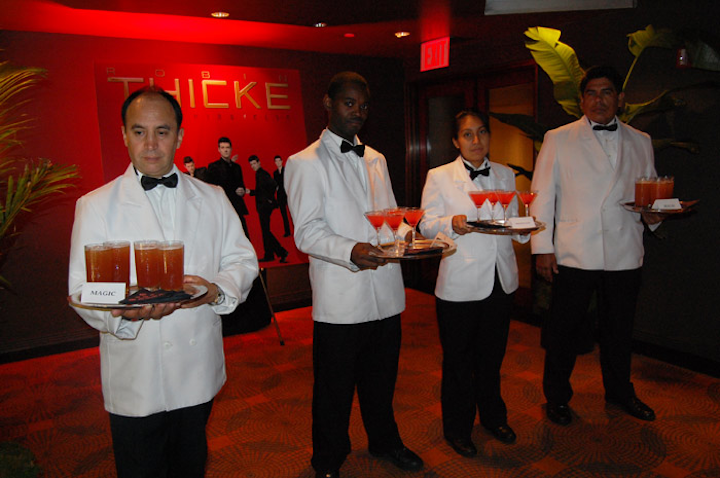 Photo: Jessica Torossian for BizBash
Featured Venues/Suppliers: