In Her Shoes
Unicef\'s annual Wine, Women, & Shoes event combined tastings and a boutique featuring fall footwear styles from Nordstrom to raise more than $100,000 for the children\'s charity.
October 8, 2008
On Thursday evening, more than 700 guests filtered through the back entrance of the River East Art Center for the third annual Wine, Women, & Shoes fund-raiser hosted by the Midwest regional office of the U.S. Fund for Unicef. The back entrance helped keep the general admission ticket holders on the main floor, allowing the V.I.P. ticket holders (distinguished by their pink rubber bracelets) exclusive access to the upstairs area, where a selection of designer handbags and shoes from sponsoring partner Nordstrom could be found.
Maggie Daley returned as this year's honorary chair (she also chaired the Museum of Science and Industry's Columbian Ball), while Judy Fitzgerald of Macquarie Real Estate and Joe Silich of Morgan Stanley served as co-chairs of the shopping event, fashion show, and cocktail party. Eight Unicef executive committee members and a host committee of 35 began planning the benefit in March, and an additional 62 volunteers helped out the night of the fund-raiser.
An informal fashion show, which featured models posing as mannequins wearing fall fashions, shoes, and accessories from Nordstrom, took place on a small stage in front of the permanent water wall at the Art Center. Sound Investment projected the Unicef logo on the wall next to a screen where statistics and photos ran throughout the evening. The center of the room, meanwhile, served as the on-site Nordstrom shoe boutique, where 12 stations offered fall styles. Volunteers ran back and forth accommodating size requests, and banquettes offered a place to sit while trying on the merchandise.

On the perimeter of the main floor, guests had access to six bars, including three for wine-tasting. Celebrity judges including Chicago Bears kicker Robbie Gould and Project Runway contestant Steven Rosengard were on hand to vote for their favorite wines. Two buffets on opposite sides of the room served a selection of cocktail bites, including rock shrimp maki rolls, Mediterranean chicken skewers, and mini beef tenderloin sandwiches, all provided by Blue Plate Catering.
Correction: This story has been updated to correct attendance numbers and properly identify Judy Fitzgerald's company.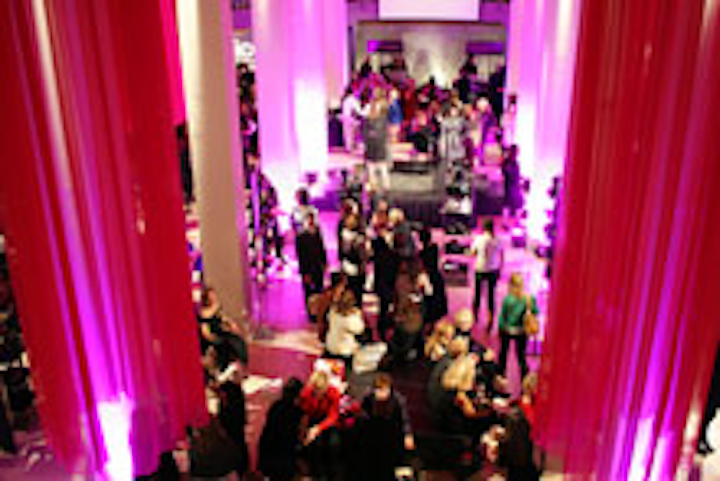 Photo: Gail Pollard PhotographyPollardPollard Photography
Photo: Gail Pollard Photography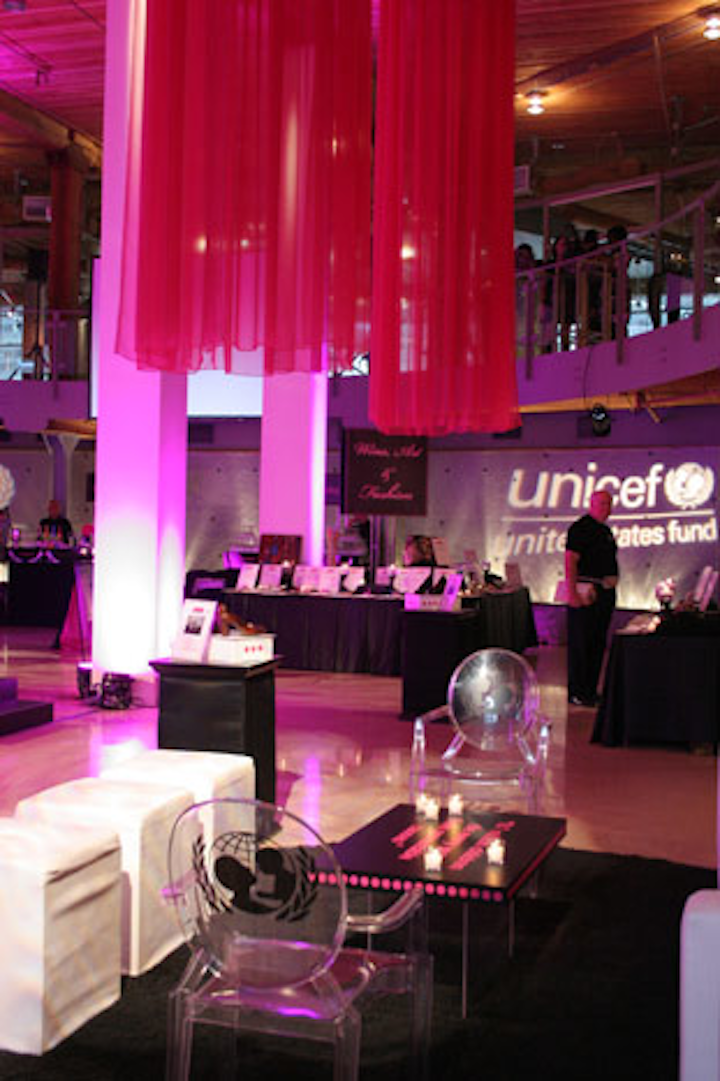 Photo: Gail Pollard Photography
Featured Venues/Suppliers: