Industry Execs Monkey Around on Jungle Island
The Greater Miami Convention & Visitors Bureau sponsored the opening reception for the International Association of Exhibitions and Events\' annual meeting on December 9.
January 5, 2009
For the opening networker of the International Association of Exhibitions and Events annual meeting in Miami, the city's convention and visitors bureau hosted a Miami by Moonlight-themed night at Jungle Island on December 9. Guests were greeted with Miami Whammy cocktails upon arrival and encountered many of Jungle Island's exotic wildlife as they made their way down the tiki torch-lit pathway to the Treetop Ballroom.

Event planners from Deco Productions set up several bars and food stations were also set up along the way with Latin-style croquettas, medianoche sandwiches, bruchetta, and more as well as steel and African drummers who entertained with calypso and reggae music
Inside, the ballroom was separated into three different areas: a sports lounge of Miami teams, a South Beach-esque space, and a Cuban-style veranda complete with hand-rolled cigars.
The sports lounge area contained highboys surrounded by black and chrome bar stools and buffets draped in checkered linens with flags on each end. Cocktail tables were outfitted in the colors of local Miami teams including the Marlins, Dolphins and Heat. Sports gobos were also projected onto walls. The other half of the ballroom channeled the sleek style of South Beach with eight-foot, illuminated white palm trees, gobos of Art Deco-style buildings, and white and chrome fiberglass tables.

Dessert was served towards the end of the evening from lifeguard stands on the first floor resembling those found on the sands of South Beach.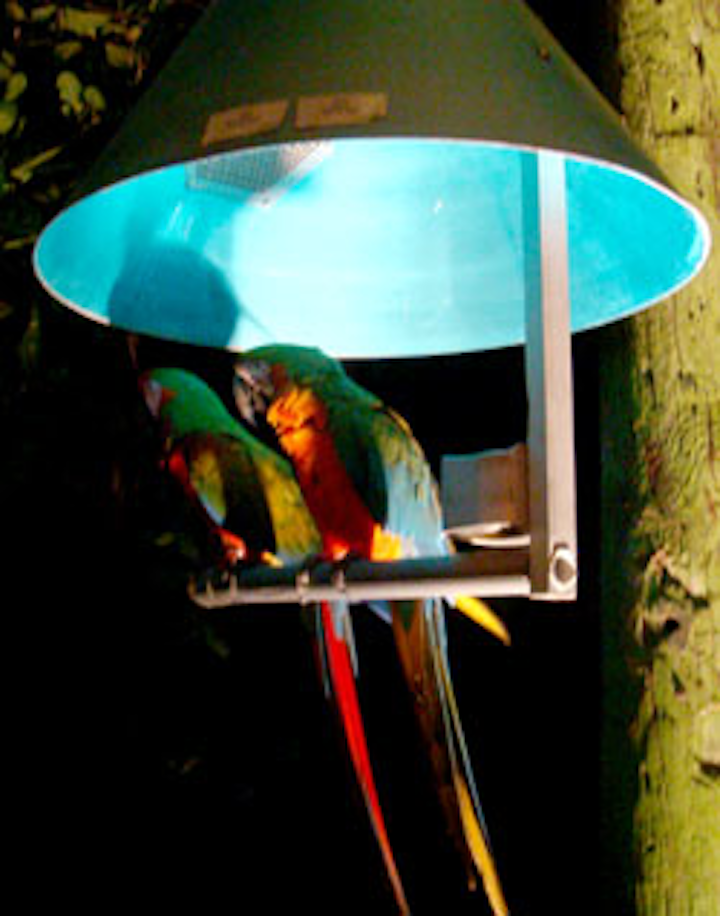 BizBash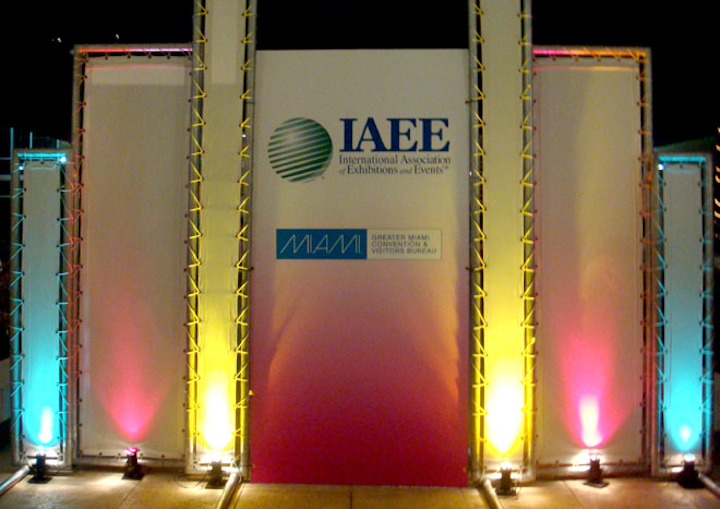 BizBash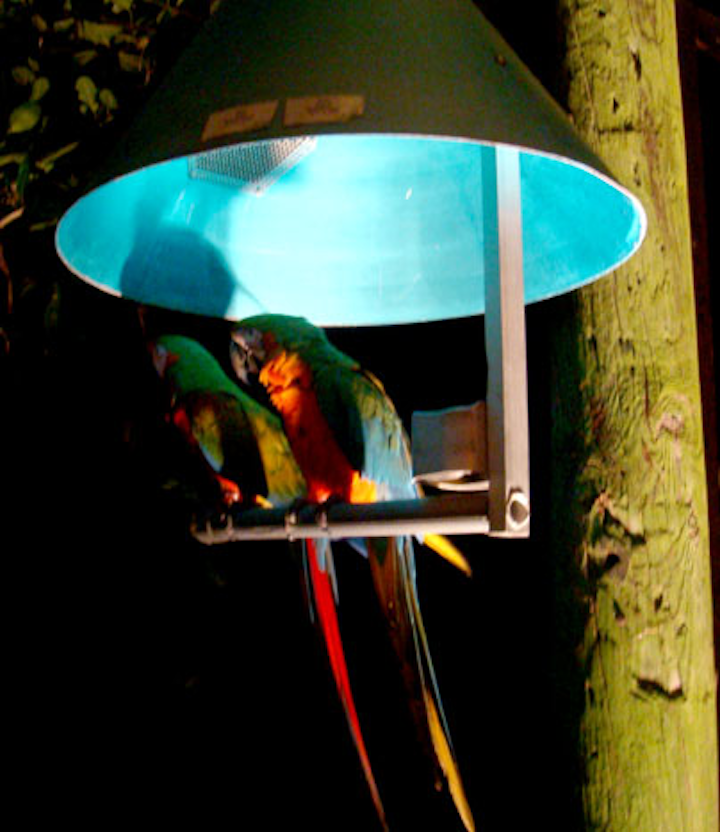 BizBash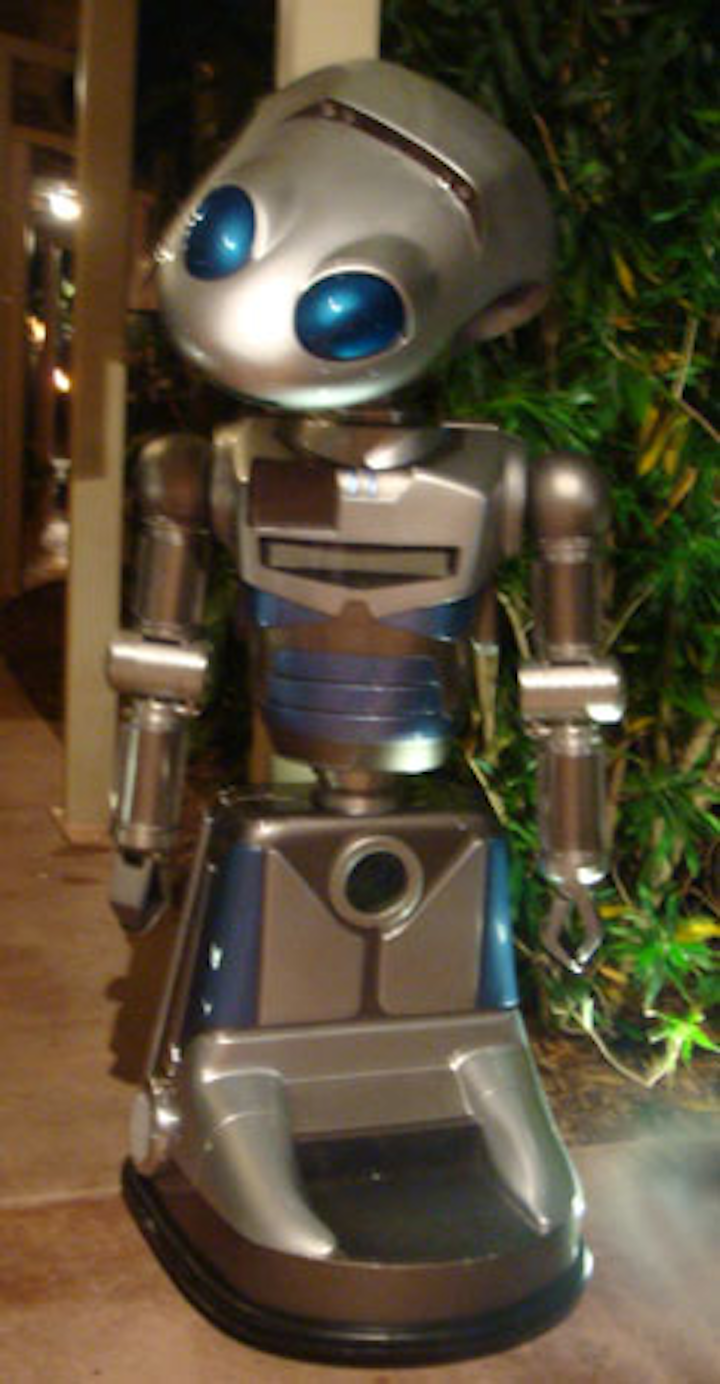 BizBash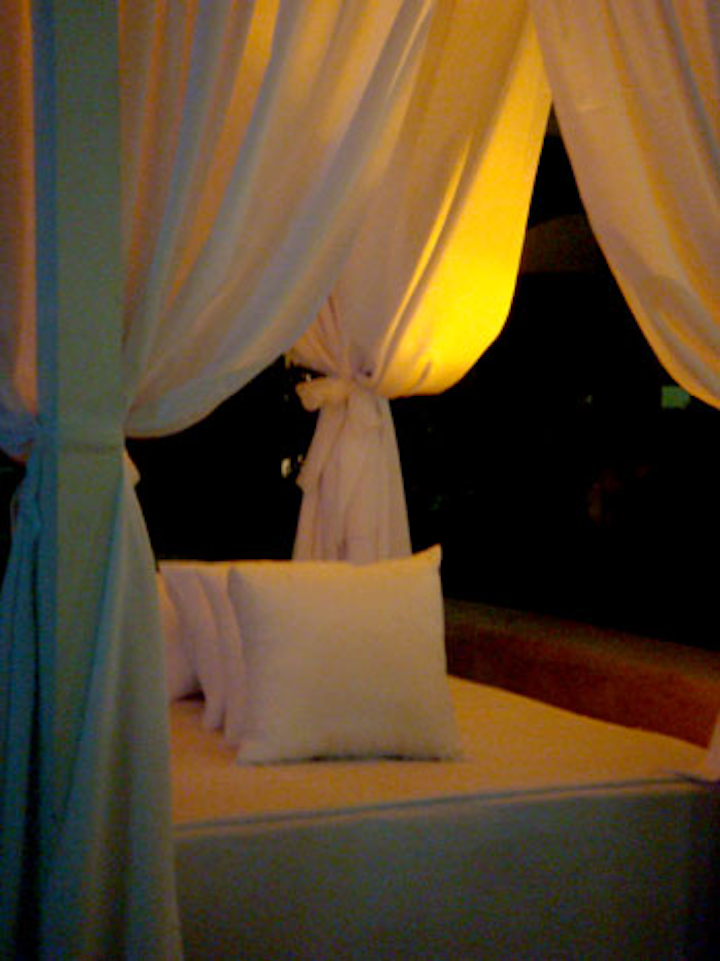 BizBash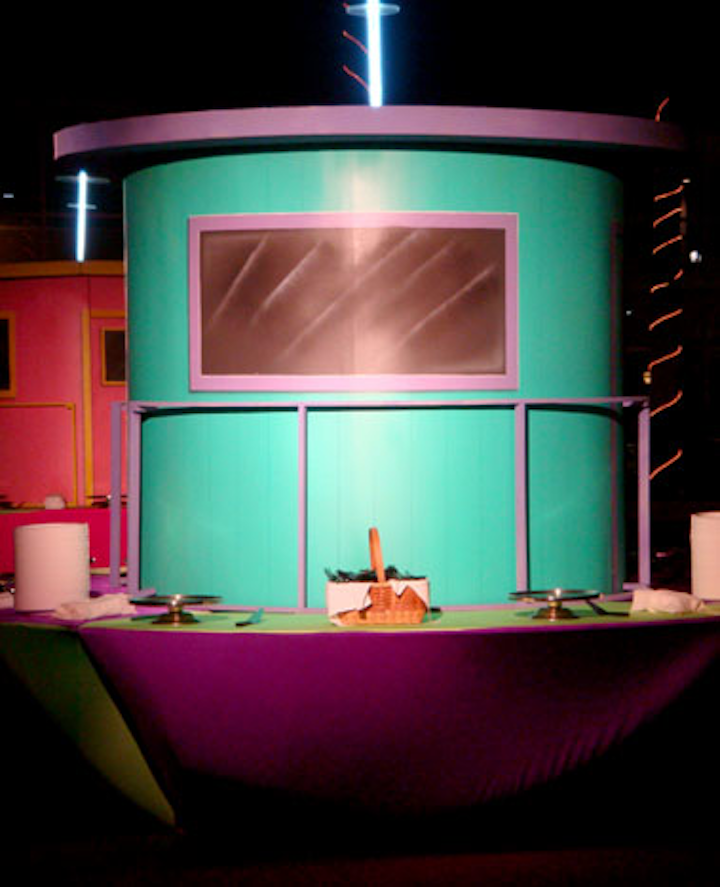 BizBash
Featured Venues/Suppliers: