Fox and LucasFilm Bring Airmen, Vintage Jeep to 'Red Tails' Premiere
January 24, 2012
Actors and film executives weren't the only paparazzi fodder at the January 10 premiere of Red Tails—20th Century Fox and Lucasfilm also brought veterans of the first African-American combat unit and a vintage Jeep to the red carpet event. In a salute to the group known as the Tuskegee Airmen—whose story is portrayed in the movie from George Lucas—the studios invited the World War II fighters to the screening and ensuing party.
Beyond adding historical context to the affair, the idea was designed "to honor the Tuskegee Airmen's contribution and legacy," said Lucasfilm director of international marketing Norma Garcia. "They are American heroes whose story needs to be put on the largest, widest screen possible." To help produce the premiere's screening at the Ziegfeld Theater and reception at Gotham Hall, Garcia, Lucasfilm producer Rick McCallum, and 20th Century Fox vice president of special events Len Iannelli tapped Events in Motion.
At the theater, some 21 Tuskegee airmen and their guests joined Lucas and actors Cuba Gooding Jr. and Terrence Howard to pose in the entrance area alongside the off-road sports utility vehicle used by the U.S. military during war and typically displayed at the Chrysler Museum in Detroit. (The arrivals were also streamed to the Web on a dedicated Ustream channel.) "[We wanted] to bring a piece of real life World War II history," Garcia said. "A vintage 'Willys' Jeep from 1944 served as a backdrop during our live digital stream of the red carpet—it was easier to put a Jeep on the red carpet than a P-51 D fighter plane."
Planes, however, did figure into the decor at the after-party, if only in digital form. Events in Motion, led by president Samantha Sackler and vice president Jennifer Wang, illuminated Gotham Hall's curving walls with projections of the aircraft, programming the images to look as though they were flying through clouds in the sky. More visuals—black-and-white photographs of the Tuskegee airmen as well as behind-the-scenes shots of the making of Red Tails—filled large custom fabric panels hung from a 30-foot-high circular truss.
Photo: Julie Hau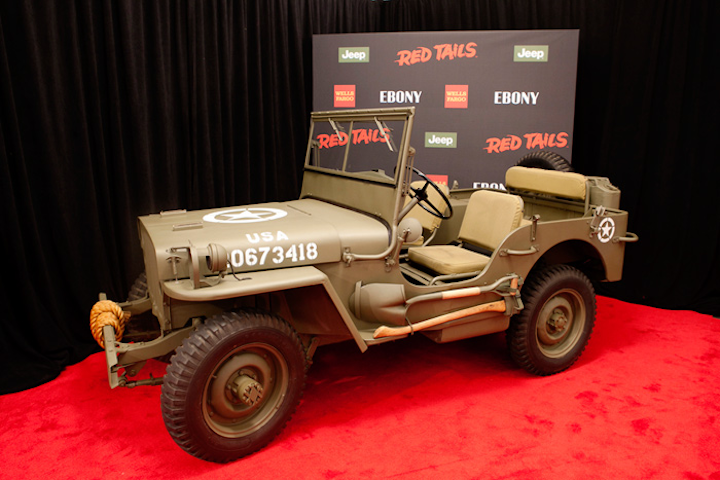 Photo: Julie Hau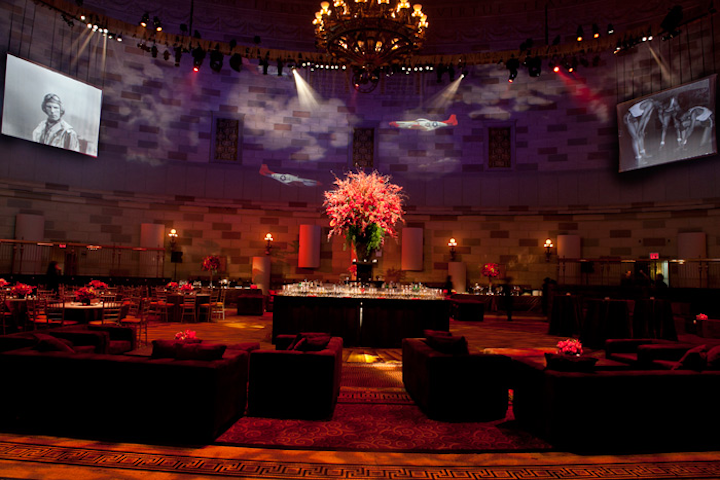 Photo: Julie Hau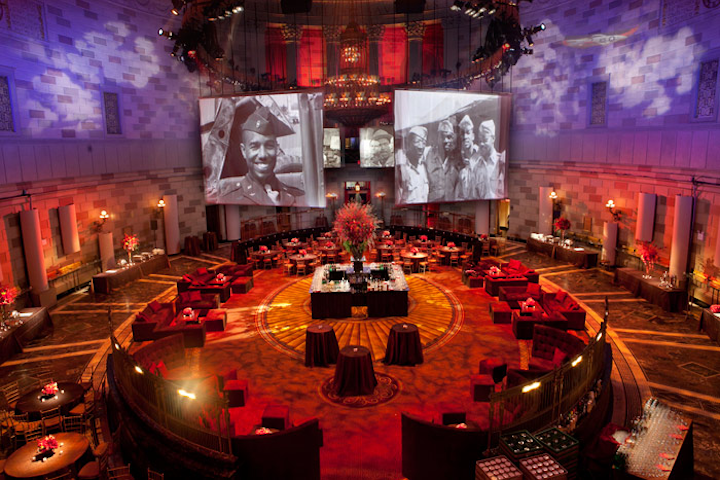 Photo: Julie Hau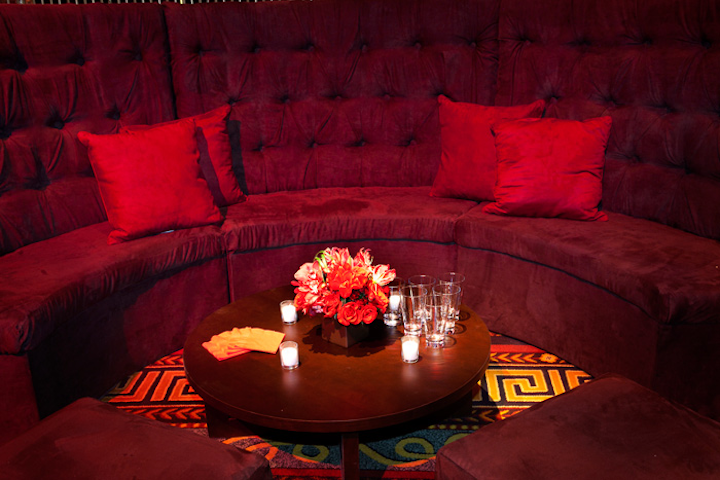 Photo: Julie Hau
Featured Venues/Suppliers: