Target Closes Hollywood Boulevard for 'Planes' Preparty
Ahead of the world-premiere screening of the Disney film, families found a ton of on-theme and cleverly branded fun with games, activities, and crafts in the "Target Landing Zone."
August 13, 2013
Flipping the script on the traditional premiere-and-party film launch format, Target and Disney collaborated on a large-scale preparty formula for the world premiere of Disney's Planes. The August 5 event at the El Capitan Theatre began with a family-focused prescreening party at the "Target Landing Zone" on a closed Hollywood Boulevard; Caravents was the lead agency. At the party, kids dove into heavily branded games and activities involving flight simulators, crafts, and snacks.

Among the carnival games were the "Ripslinger Slingshot," where four air shooters shot foam balls through targets on a custom backdrop, the pop-a-shot equivalent dubbed the "Jet Stream Jumpshot," and three lanes of "Runway Skeeball." There was also "Fly Fishing," which allowed guests to fish for figurines in a mini pool with magnetic fishing poles, and the "Bullseye Balloon Pop," where guests could toss balloon darts at red and white balloons in the shape of the retailer's signature bull's-eye logo.

The extensive list of activities also included a giant inflatable obstacle course known as the "Wings Around the Globe Trial Course," the "Finish Line Photo" photo op with a Planes backdrop, and the "Bullseye Flight School," with an aviation training device. There were less-physical options available, too, such as an arts-and-crafts station with Planes stickers and coloring books.

Why the Disney and Target event collaboration? A new line of merchandise in celebration of the film is available at Target and features more than 20 exclusive products and 60 nonexclusive items inspired by the film.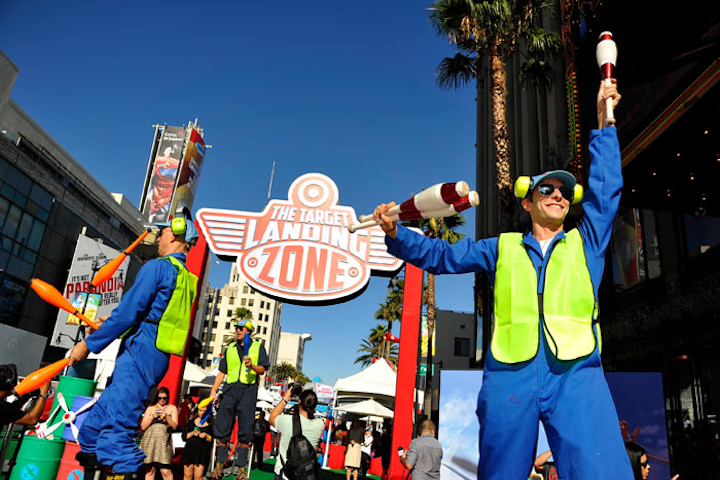 Photo: John Sciulli/Getty Images for Target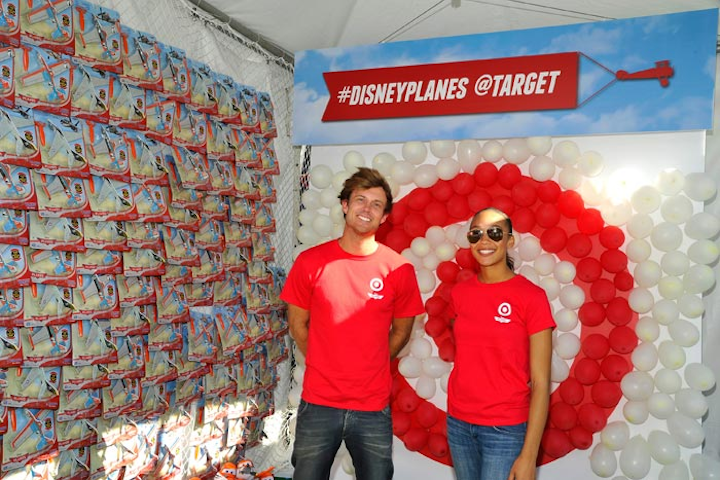 Photo: John Sciulli/Getty Images for Target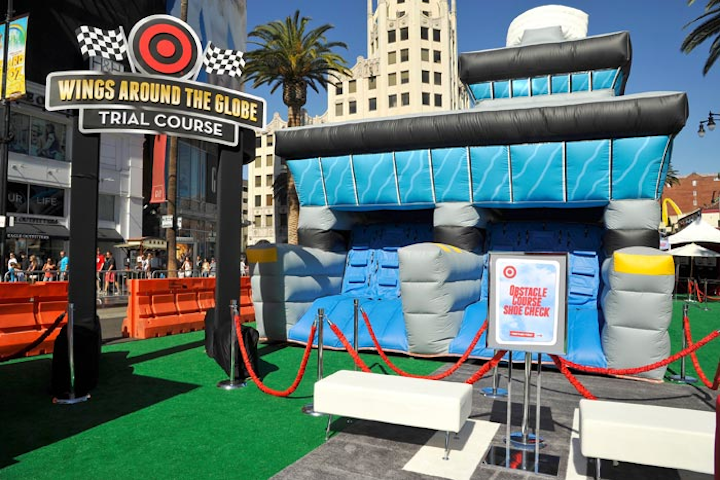 Photo: John Sciulli/Getty Images for Target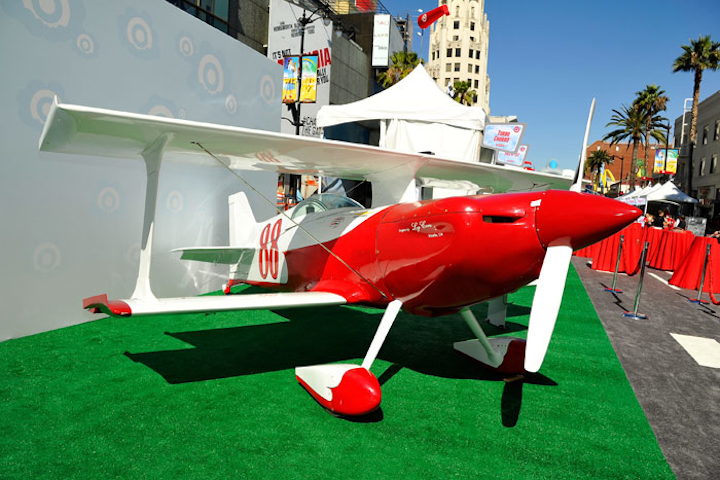 Photo: John Sciulli/Getty Images for Target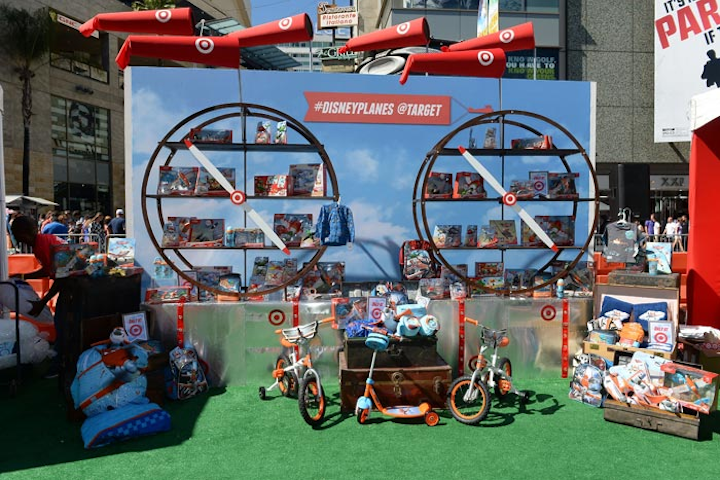 Photo: Michael Buckner/Getty Images for Target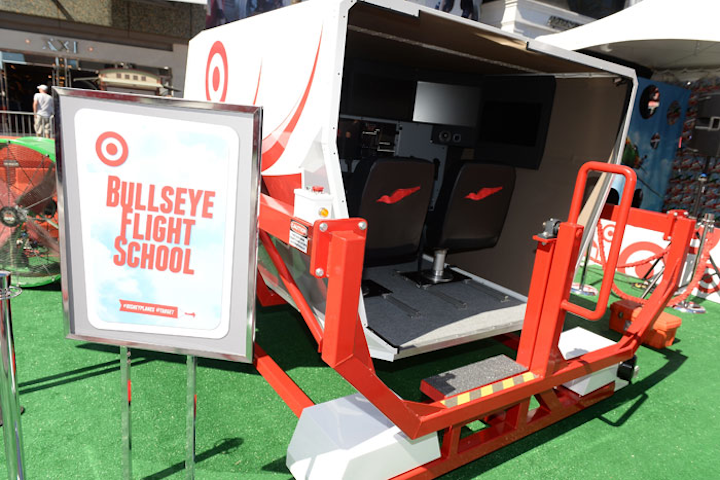 Photo: Michael Buckner/Getty Images for Target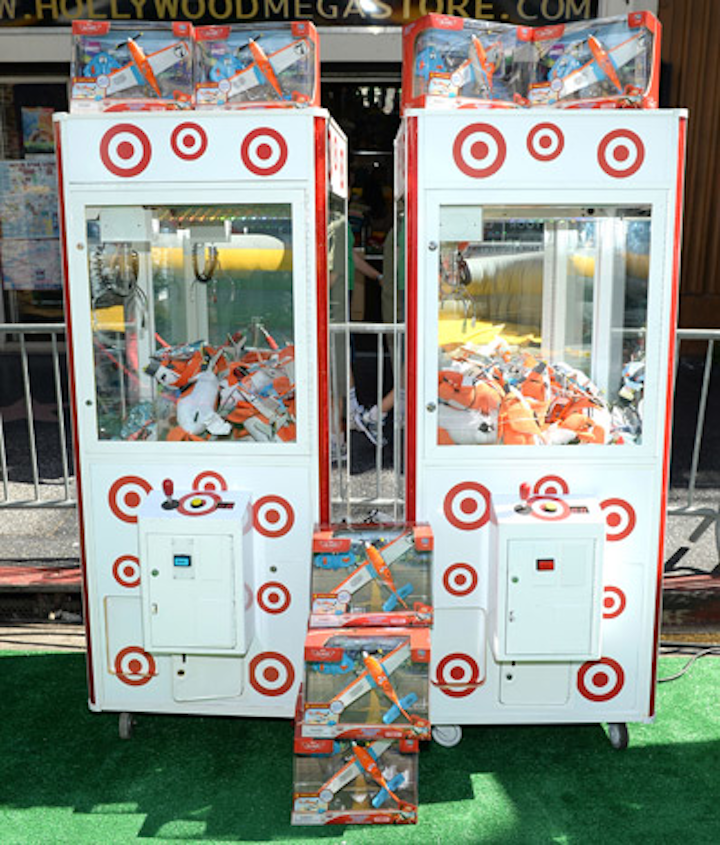 Photo: Michael Buckner/Getty Images for Target
Featured Venues/Suppliers: