11 Interactive Art Installations at Food Network's 20th Birthday Bash
For the Food Network's anniversary party, event producers from Mirrorball designed a retrospective art museum to articulate the food trends of the past 20 years.
December 4, 2013
Guests headed to Food Network's 20th birthday party on October 17 probably expected some delicious eats. However, they likely weren't expecting eye-catching decorative elements like a 10-foot chandelier of macarons, a giant edible herb installation, and an automat-style wall that had chefs serving dishes out of vintage TVs. But that's exactly what attendees at the popular TV channel's vicennial anniversary bash last month experienced, along with an array of other artsy vignettes that ran the gamut from nostalgic to wacky.
At the event, held inside Pier 92 on the first night of the Food Network-sponsored New York City Wine & Food Festival, more than 1,000 V.I.P.s and celebrity chefs—including Rachael Ray, Bobby Flay, and Emeril Lagasse—were met by a towering birthday "cake" composed of whitewashed vintage TVs playing old Food Network clips as they entered the space, along with nearly a dozen more food stations and interactive art installations that together formed a retrospective "museum" of the channel's history.  
"The idea was to create these experiences that evoked an emotional reaction from the guests—the network really wanted to get outside the norm of what New Yorkers see at these types of events," said Michael Blatter, whose consumer engagement agency Mirrorball produced the event. "Twenty years of history is a lot to articulate in one party. We dove deep into Food Network's history—visiting its warehouse, watching videos, meeting with executives, and talking to chefs—before sitting down to brainstorm no less than 60 or 70 vignette ideas in collaboration with Great Performances, and narrowing them down."
Transforming the gritty, raw structure—also where many of the New York City Wine & Food Festival events took place—into a modern space that resembled an art gallery was a challenge, according to Blatter. "There was damage from Hurricane Sandy that had still not been repaired, but even before that it was just falling apart," he said, adding that the project took a full six months to plan. "Because the space was so large, we used focal points to draw people's attention away from the size and the blemishes of the space itself and into the experiential environments instead." Mirrorball enlisted the help of local artists and artisans to create the installations, which included a gallery of pop-art-style portraits of Food Network luminaries, a map of America made from state-shaped frying pans, and a giant recreation of the Cooking Channel logo created using kitchen items and utensils.
As guests explored the party's various experiences, they posted photos to Facebook, Twitter, and Instagram with the hashtag #FN20th. The images then popped up inside Mondrian-esque squares on a digital screen set up behind the DJ booth, further enforcing the art museum theme.
In the eyes of Food Network executives, the event was a confirmed success. "Twenty years is a significant milestone for any television network, and our annual New York City Wine & Food Festival allowed the perfect opportunity to celebrate Food Network's past, present, and future," said Brooke Johnson, president of Food Network and Cooking Channel. "Kicking off a weekend established to raise awareness and money for fighting hunger, we were able to gather together many of the partners who helped us reach this milestone to toast everyone's contribution to what Food Network is today."
A video montage of the event can be found here.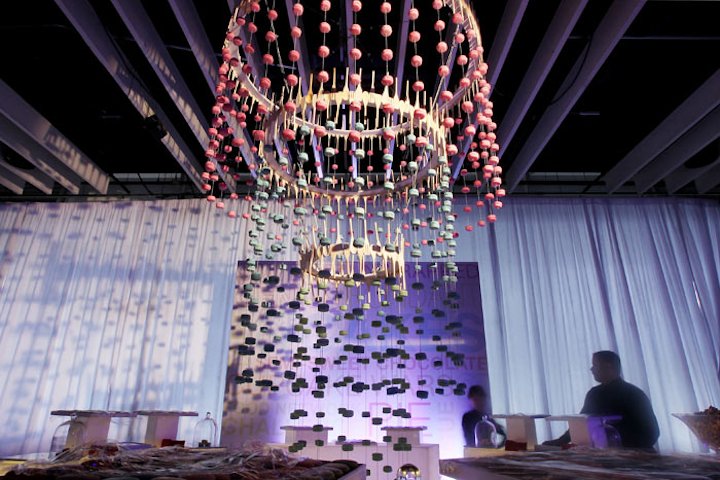 Photo: Amanda Schwab/StarPix
Photo: Courtesy of Food Network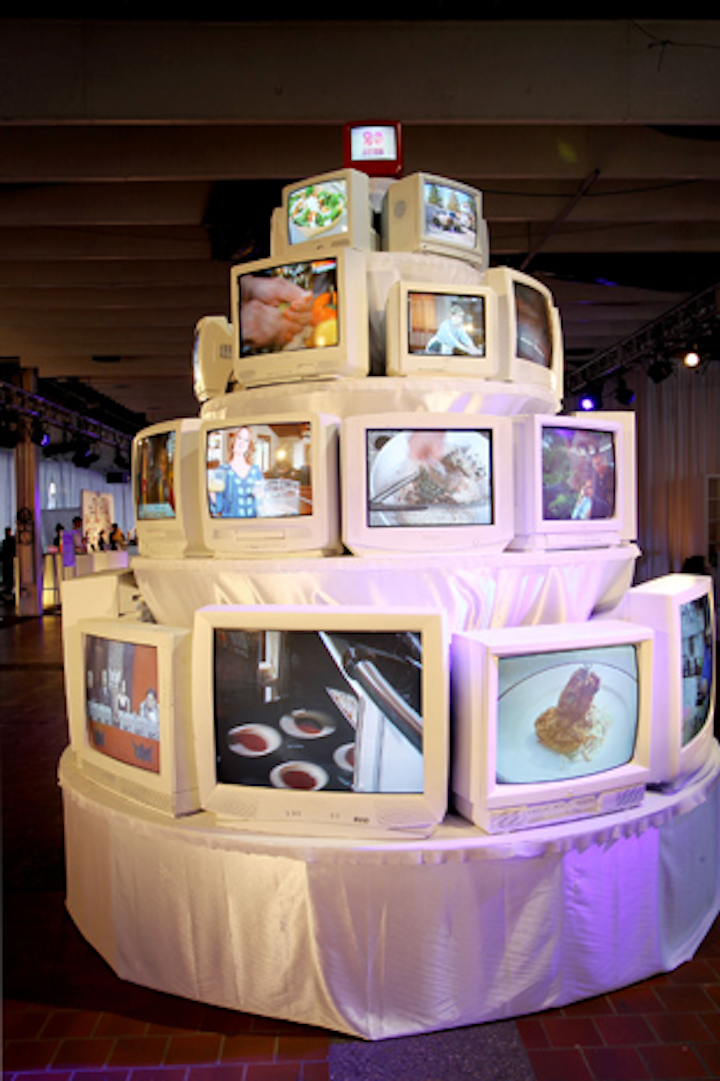 Photo: Marion Curtis/StarPix
Photo: Marion Curtis/StarPix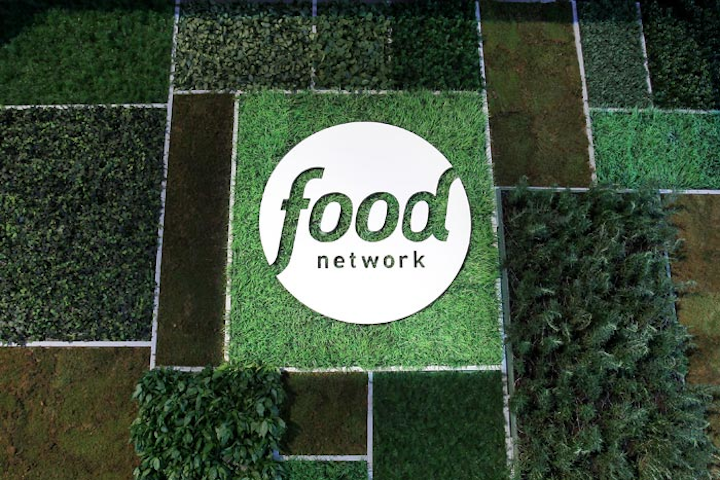 Photo: Marion Curtis/StarPix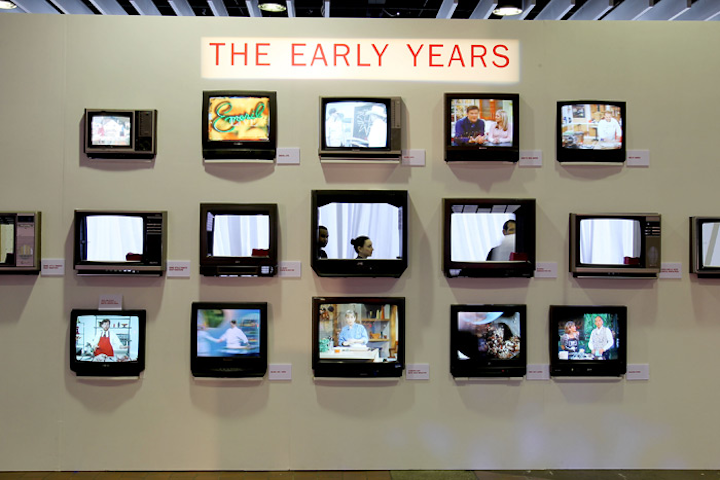 Photo: Marion Curtis/StarPix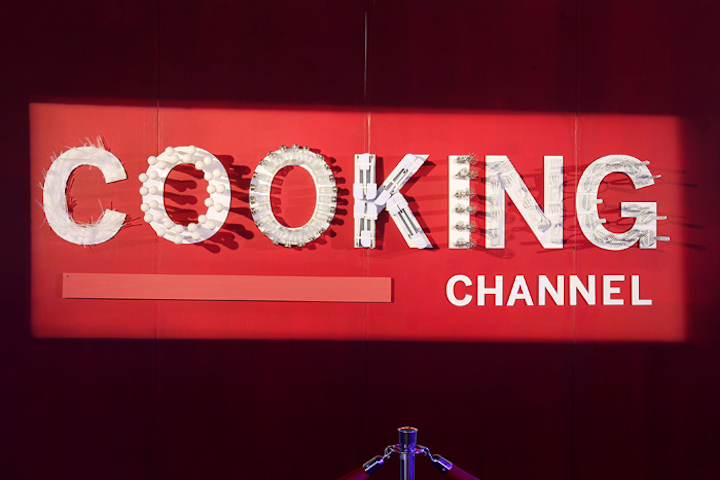 Photo: Marion Curtis/StarPix
Photo: Marion Curtis/StarPix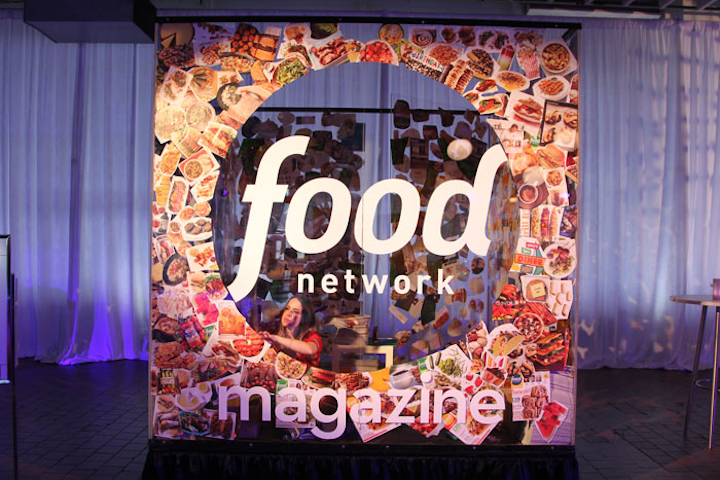 Photo: Courtesy of Food Network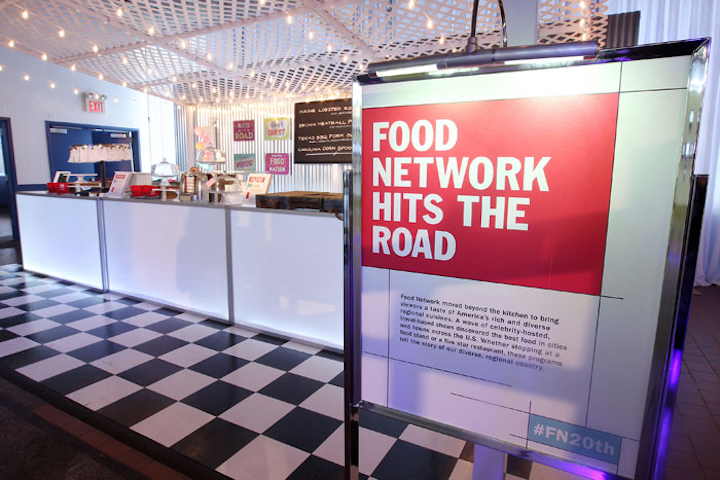 Photo: Amanda Schwab/StarPix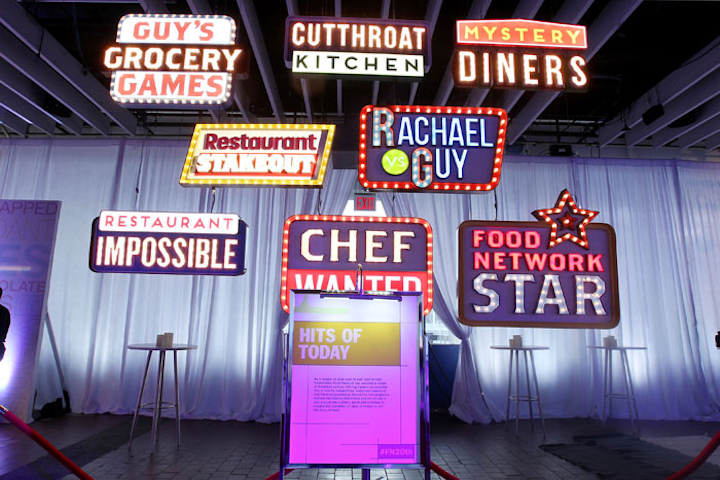 Photo: Amanda Schwab/StarPix
Featured Venues/Suppliers: