Why Brad Pitt's New Orleans Gala Had a Construction Theme
Sheets of nails became centerpieces and other decor choices reinforce the homebuilding mission of the nonprofit Make It Right Foundation.
August 14, 2014
For a nonprofit that builds eco-friendly homes, it only made sense to have decor that could be recycled itself.
At the Make It Right gala in New Orleans, held May 17 at the Sugar Mill, event designer David Stark created decor from construction materials that later were donated to the organization's efforts to build homes in the city's Lower Ninth Ward and in other communities across the country.
Stark selected items from the housing materials that the nonprofit—founded by actor Brad Pitt—uses to build the homes. Strips of nails zigzagged across the long communal tables as centerpieces. Table numbers were applied to yellow hard hats. The tables themselves were made from kitchen counters and sat atop sawhorses. The small stage had a backdrop of 1,200 paint cans, and the main stage backdrop was constructed from plywood. One of the most eye-dropping elements was a chandelier created from doors, windows, work site lights, and ladders that were arranged to spell out the word "make."
The repurposed materials also fit with the organization's mission to build design-conscious, environmentally sustainable homes. All told, the materials used in the event were enough to build two Make It Right homes.
Chris Rock hosted the event, which featured performances from Kings of Leon, Bruno Mars, and New Orleans favorites Kermit Ruffins, New Breed Brass Band, and Trombone Shorty. Comedian Jim Gaffigan also entertained the crowd.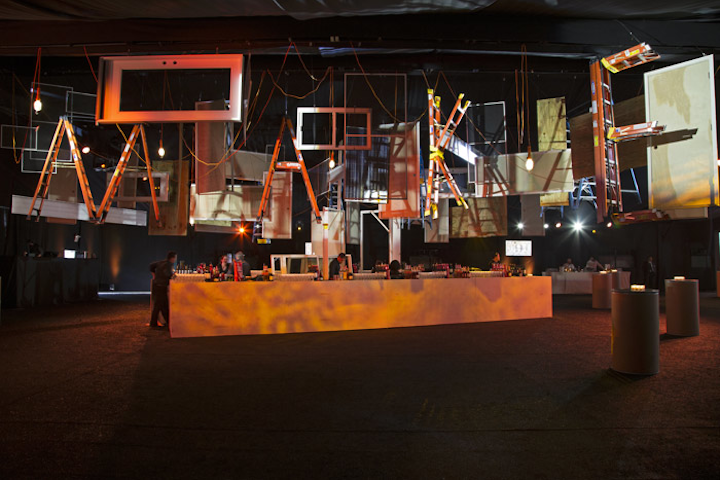 Photo: Susie Montagna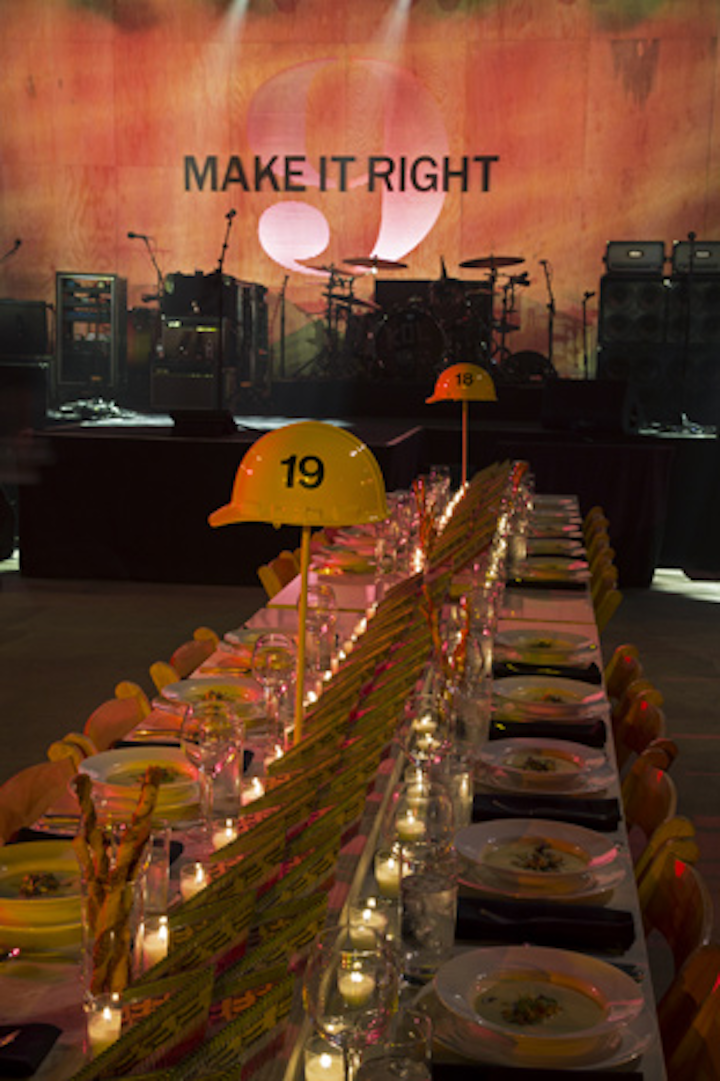 Photo: Susie Montagna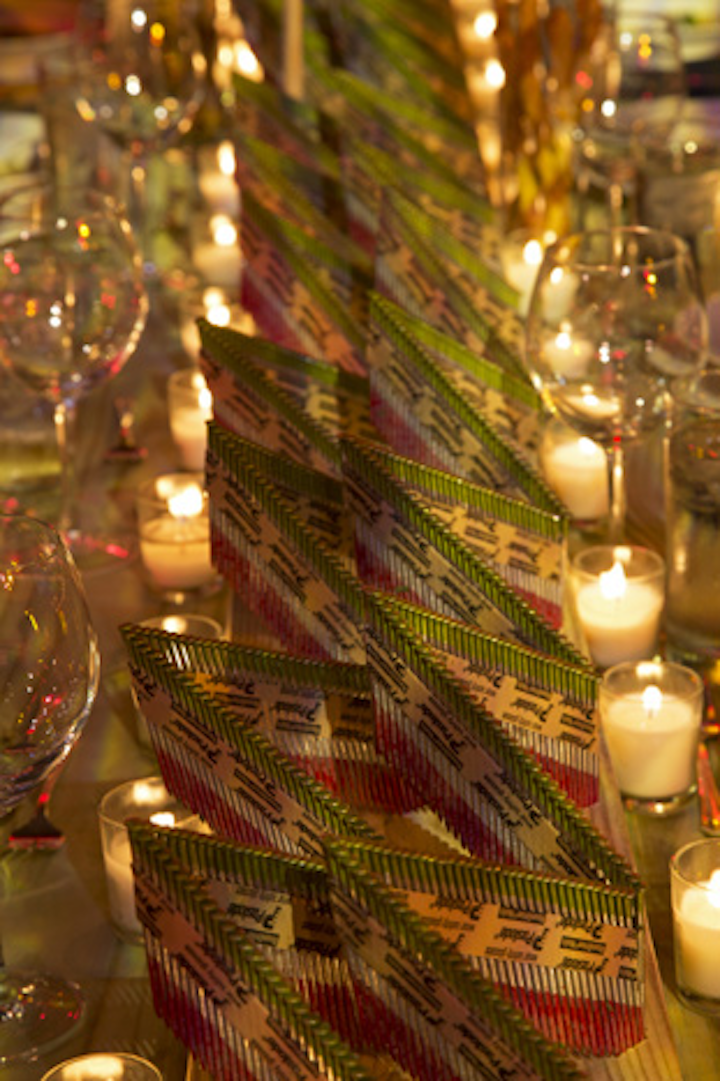 Photo: Susie Montagna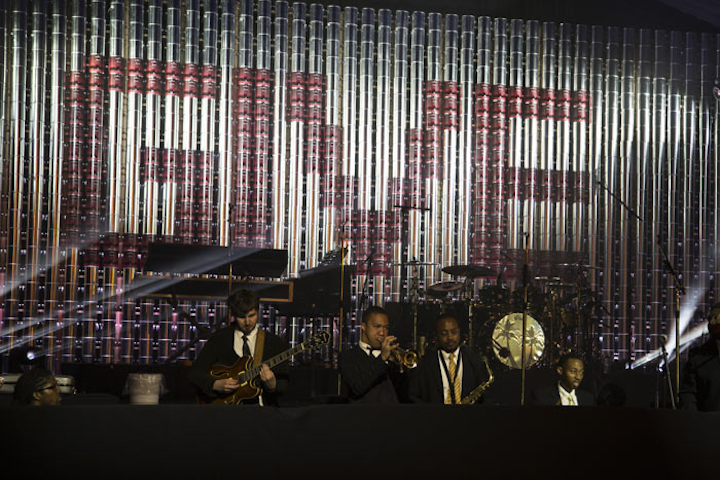 Photo: Susie Montagna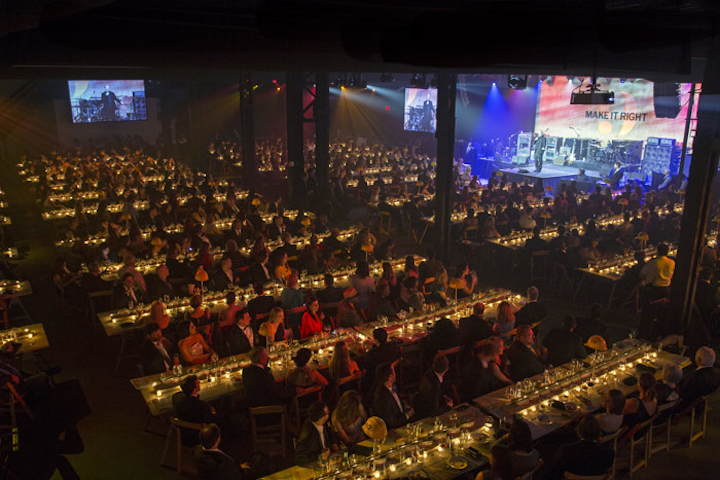 Photo: Susie Montagna
Featured Venues/Suppliers: