See Inside an Over-the-Top Birthday Party
The private birthday party managed to be sophisticated while still executing an intricate theme.
March 12, 2015
A Washington couple's love of nature inspired the event spaces at an over-the-top joint birthday party that took guests to the Negev Desert, a lush forest, and a concert under the stars. The event, which brought 120 guests together for cocktails, dinner, a private concert, and an after-party, took place in the fall at the Andrew W. Mellon Auditorium.
"I asked them, 'Why don't we bring the outdoors indoors?' It was as simple as understanding who they were as a couple and turning that into a four-hour moment for the husband and wife," said Jodi Moraru, president of Evoke, which designed and planned the event.
Cocktails took place in the venue's marble-clad foyer, which Moraru designed in tones of brown, gold, and cream to evoke Israel's Negev Desert. A custom bar had a faux stone surround and Plexiglas covering a water feature. Dinner was served at two long, parallel tables surrounded by both real trees and lighting projections of trees to create the feel of dining in a forest. The room was divided using emerald green fabric that had real ivy cascading down from it. Guests were led by staff carrying lanterns into the after-party space, which was designed as a starry night with clock and moon motifs that evoked the concept of time.
Each part of the evening had its own entertainment, including jazz during cocktails, a Spanish guitarist during dinner, and a nationally known performer after dinner followed by a dance band.
"It was so personal," Moraru said. "There were large-scale items, but within everything was a special detail. And that's what sets apart an event like this."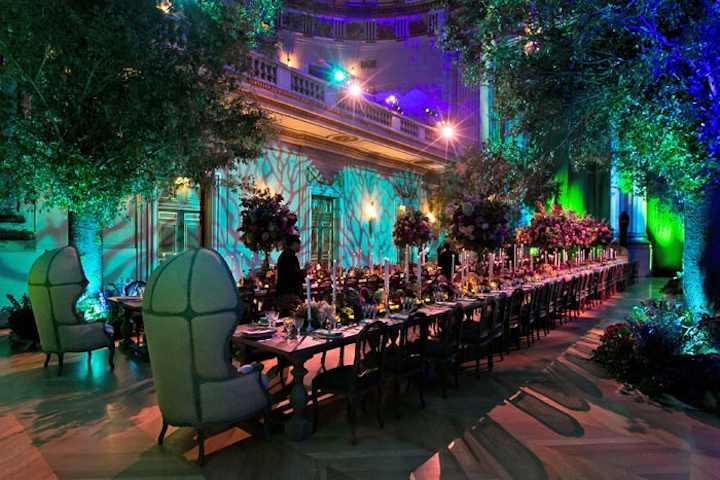 Photo: Geoff Chesman Photography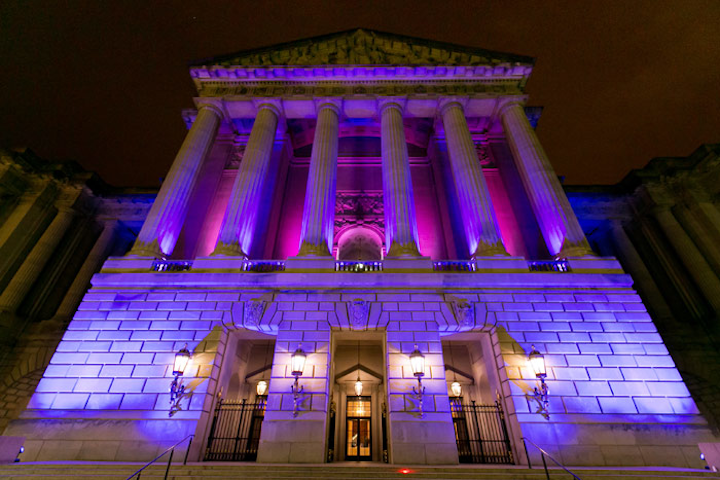 Photo: Geoff Chesman Photography
Photo: Geoff Chesman Photography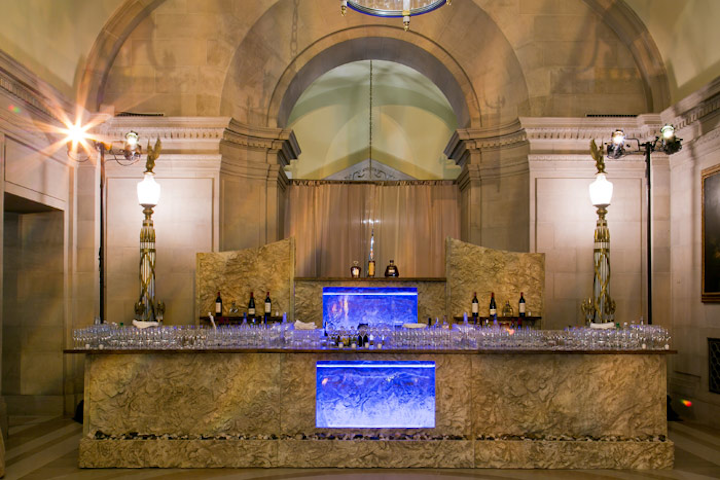 Photo: Geoff Chesman Photography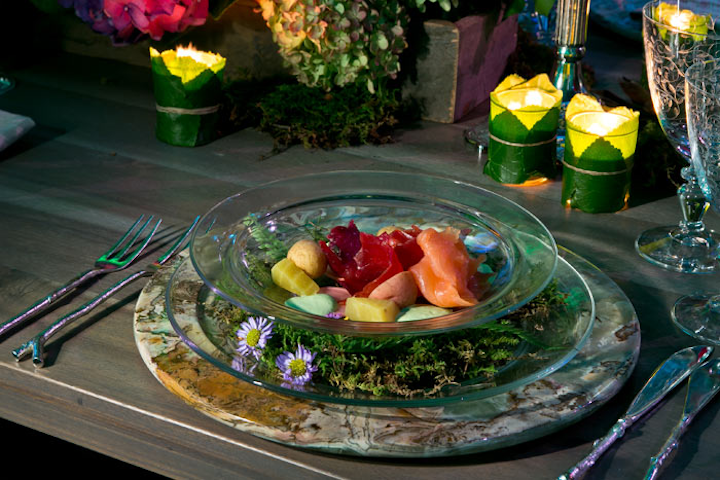 Photo: Geoff Chesman Photography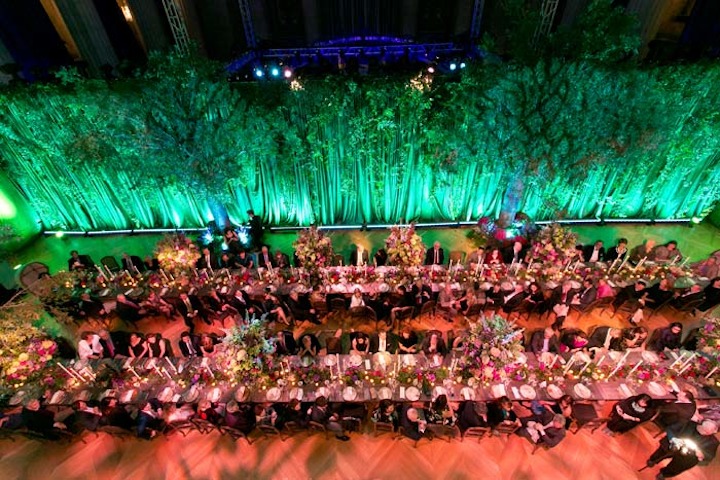 Photo: Geoff Chesman Photography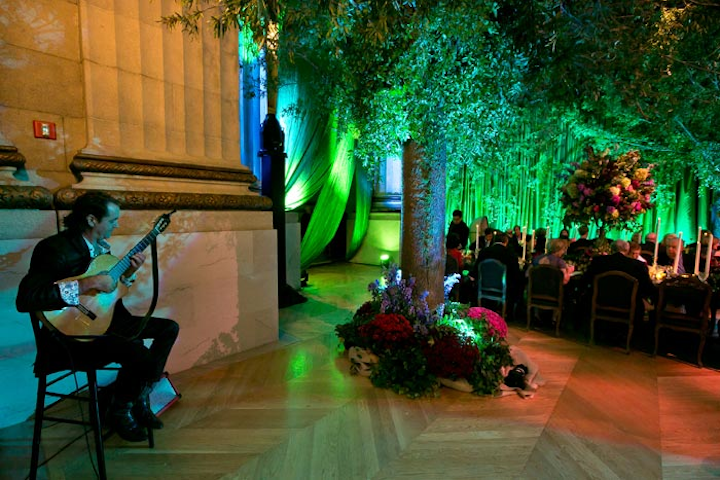 Photo: Geoff Chesman Photography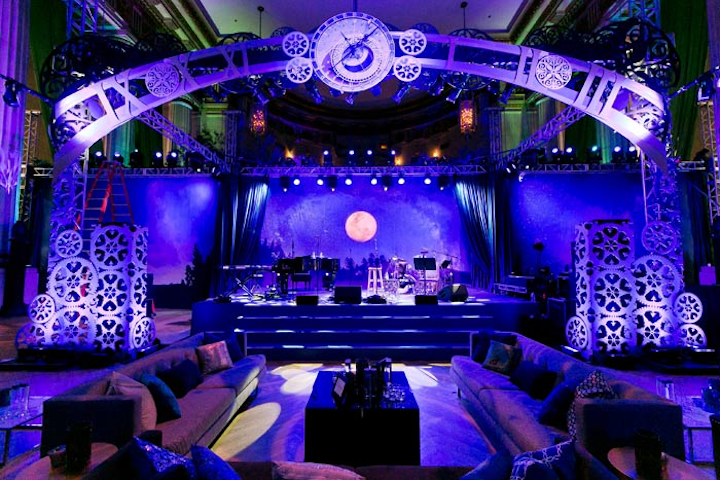 Photo: Geoff Chesman Photography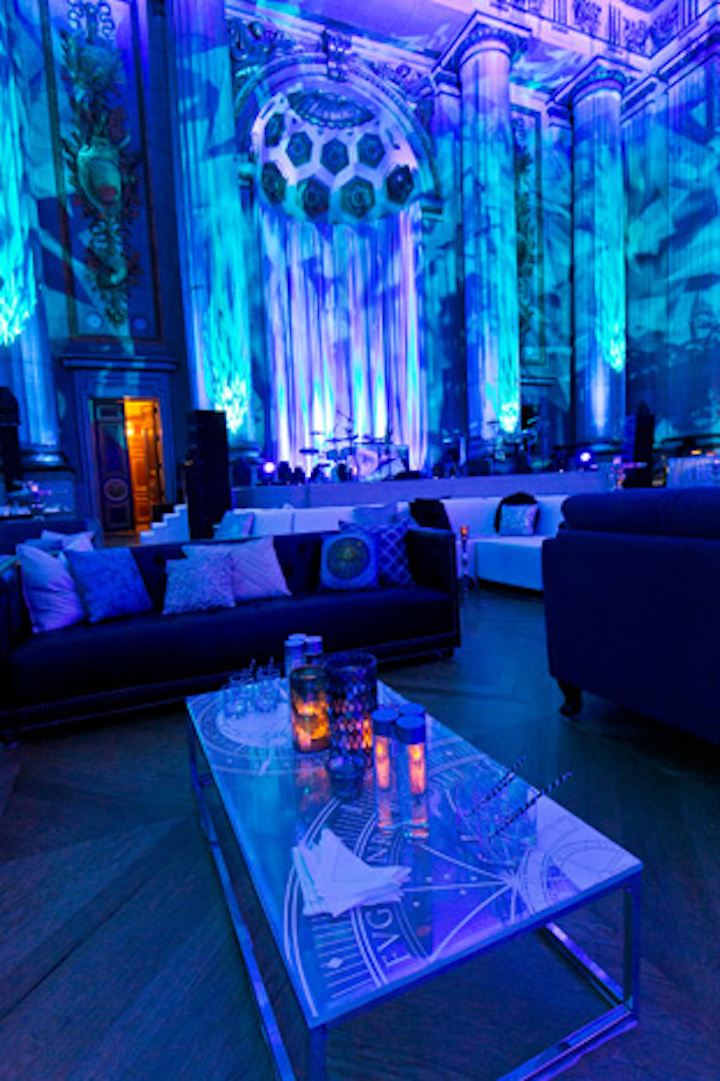 Photo: Geoff Chesman Photography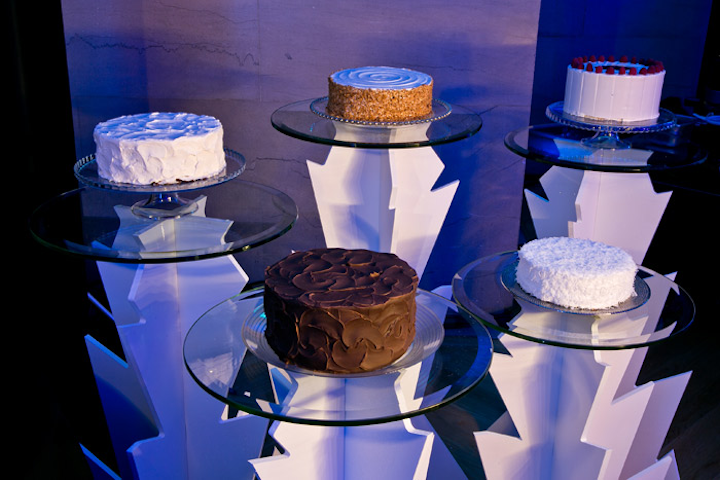 Photo: Geoff Chesman Photography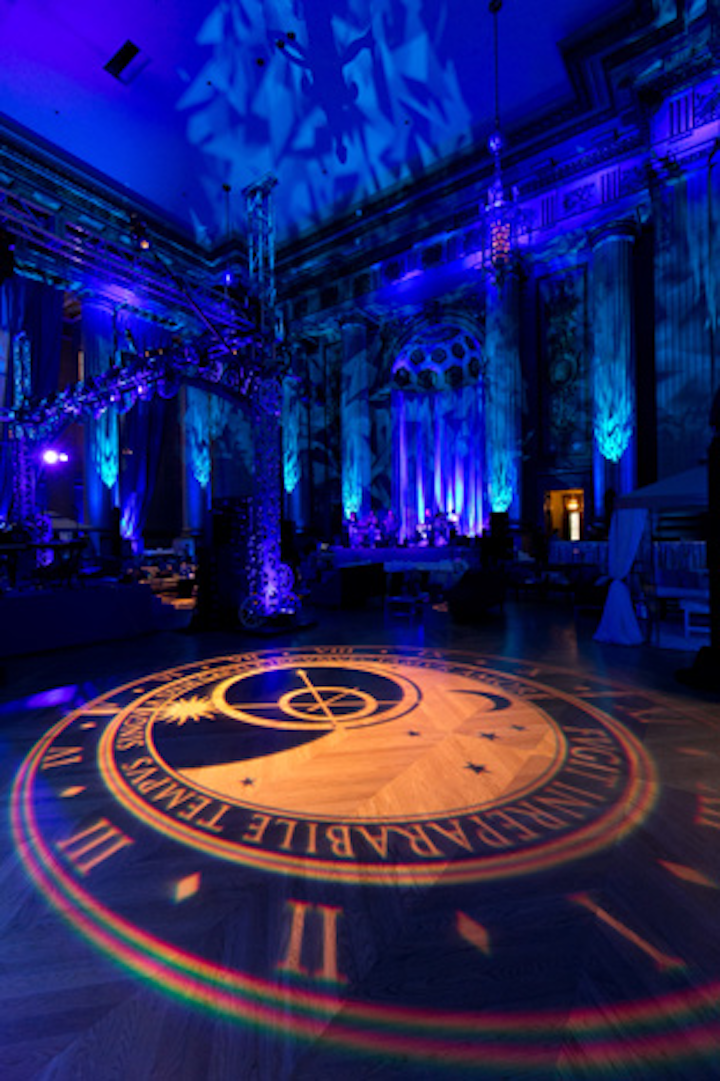 Photo: Geoff Chesman Photography
Photo: Geoff Chesman Photography
Featured Venues/Suppliers: