How a Museum Used Decor to Challenge Guests' Senses
At its highest-grossing fund-raiser to date, the Museum of Contemporary Art employed bold stripe-on-stripe decor.
November 6, 2015
On October 23, the Museum of Contemporary Art hosted its first Benefit Art Auction since 2010. The last event raised $2.8 million. This year's auction raised $3.7 million, making it the most successful fund-raiser in the museum's 48-year history. To ensure that guests came ready to bid on the featured artwork, organizers educated guests on what would be available that evening.
Before the event, staffers launched a microsite dedicated to the auction on the museum's website; they also advertised the evening's lots through social media and on printed invitations and in catalogs. For the silent auction, the event team developed a new partnership with online auction house Paddle8. The partnership expanded the silent auction's reach beyond the 500 guests in attendance, opening it to art collectors and contemporary art enthusiasts who weren't in attendance.
The auction and dinner took place in a tent that enclosed the museum's sculpture garden and featured colorful stripe-on-stripe decor from Bill Heffernan of HMR Designs. "A concept I've wanted to do for a long time, this design was modernism at its most elemental," Heffernan said. "The approach was, in essence: don't decorate the room; create the room. The bright, multicolored stripes were chosen for their boldness and to create an optical illusion, so as to challenge the senses of the guests." Here's a look inside the vibrant night.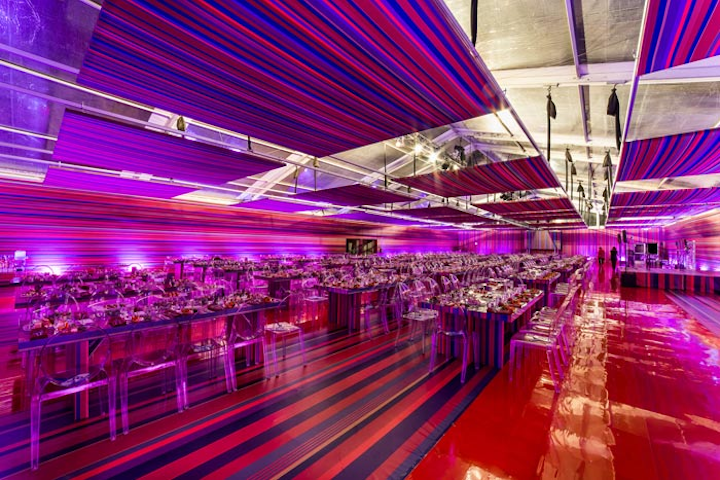 Photo: Kent Drake Photography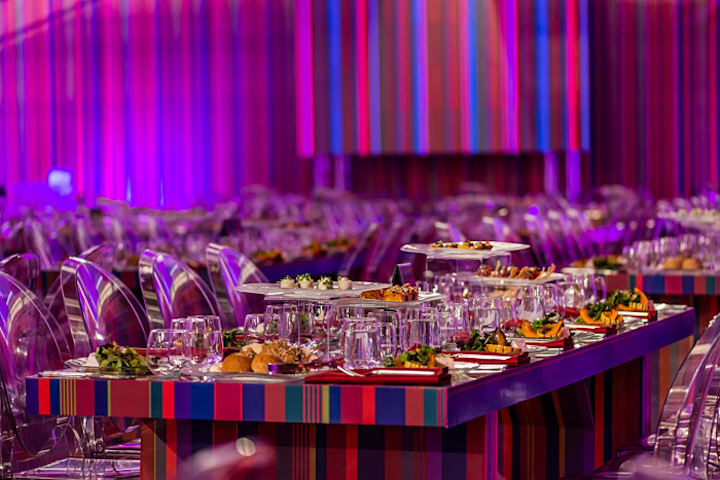 Photo: Kent Drake Photography
Photo: Kent Drake Photography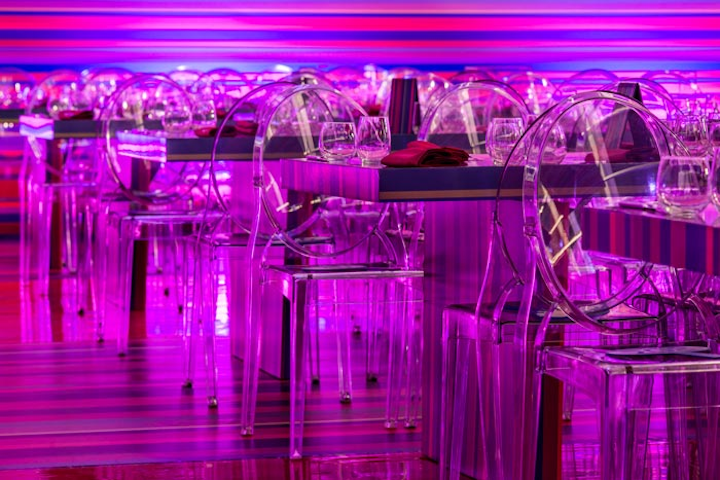 Photo: Kent Drake Photography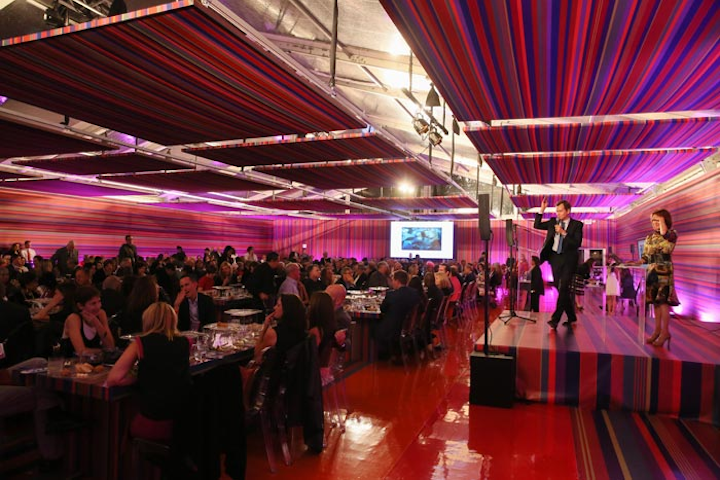 Photo: Jeremy Lawson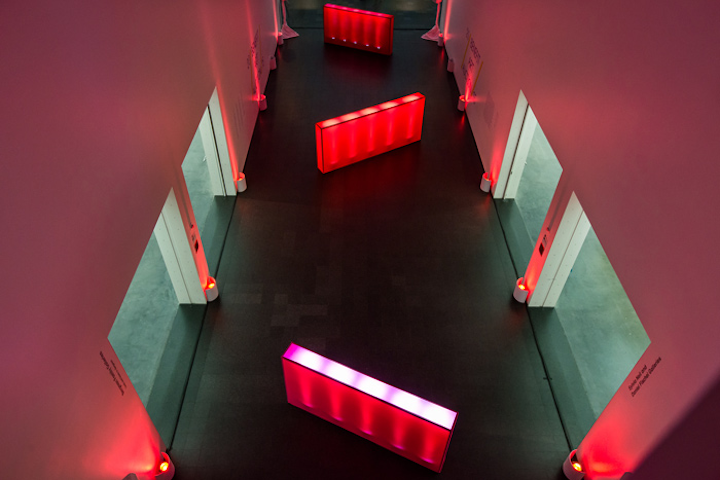 Photo: Kent Drake Photography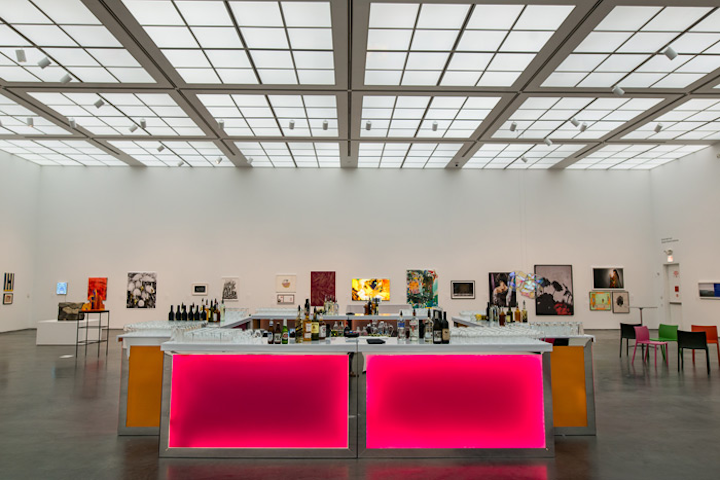 Photo: Kent Drake Photography
Featured Venues/Suppliers: