Why Target Built a Pillow Fort for Kids
The retailer created an interactive installation for the public to experience its new home decor line for kids.
March 17, 2016
To introduce Pillowfort, a new line of home decor for children, Target created a real-life pillow fort of sorts in a New York event space where consumers could touch and interact with products. The sprawling installation, open from March 4 to 6, invited kids and their parents to explore vignettes with themes from the collection such as dinosaurs, space, the ocean, flowers, and camping and interact with them through art projects and photo stations.
Opting to introduce the brand through a public consumer experience instead of a low-key press event was a strategic decision based on the significance of the collection for Target. "It's a new brand for us, so it's something we were so excited to share with the world," said Amy Goetz, a Target spokesperson. "What made sense for this launch is there was a sense of, you won't believe it until you see it. We wanted to make sure consumers could see the collection as well as media."
The splashy launch included a preview for press, influencers, and celebrities moms Maggie Gyllenhaal, Katie Holmes, and Camila Alves to build buzz for the consumer opening.
Produced with Caravents, the event at Highline Stages engaged children at arts and crafts stations tied to the room themes, such as dinosaur-egg decoration and a coloring activity tied to constellations. There was also a giant wall mural for kids to color together. Kids and parents could pose at photo stations wearing astronaut gear or in front of a green screen that made it appear as if they were being chased by dinosaurs.
"For us, that notion of a pillow fort is nostalgic for parents and fun and exciting for kids," Goetz said. "You come into the space, and in some ways it's a larger-than-life pillow fort. That was the overarching inspiration."
The event follows another Target consumer installation in New York, the holiday-theme Target Wonderland. That event had multiple stations tied to toy and entertainment brands like Lego and Disney's Frozen movie and merchandise. Target took that experience to heart when planning Pillowfort, but also made some key changes. Unlike Wonderland, the Pillowfort line was not available for purchase on site. Instead, event staff directed guests to target.com to shop the full 1,200-piece collection online.
"We always look at past events," Goetz said. "One thing we learned at the Wonderland event was people who came thorough loved the interactive piece of Wonderland. They could participate in activities throughout the space."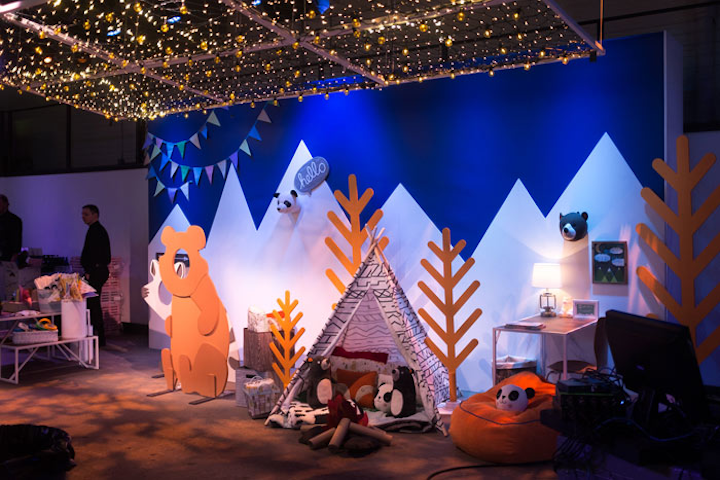 Photo: Courtesy of Target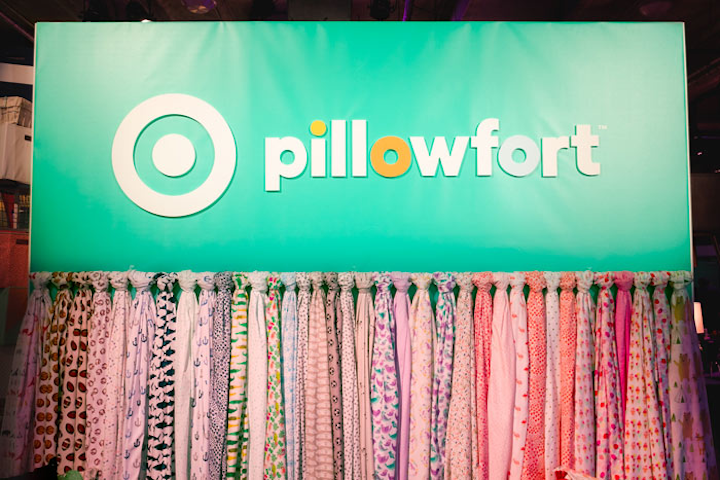 Photo: Courtesy of Target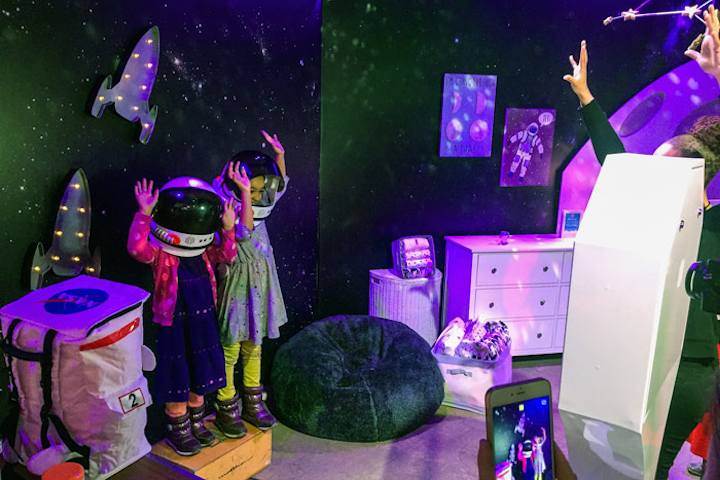 Photo: Courtesy of Target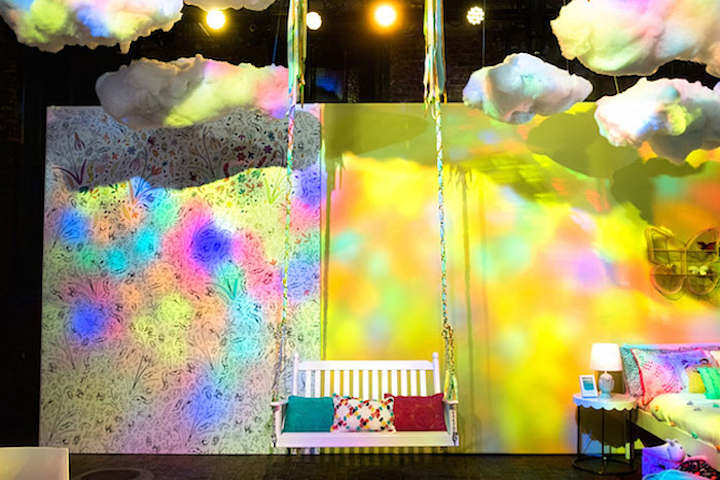 Photo: Courtesy of Target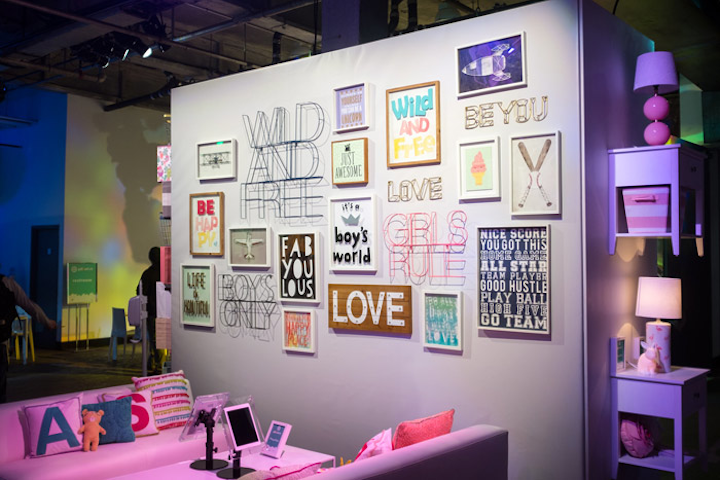 Photo: Courtesy of Target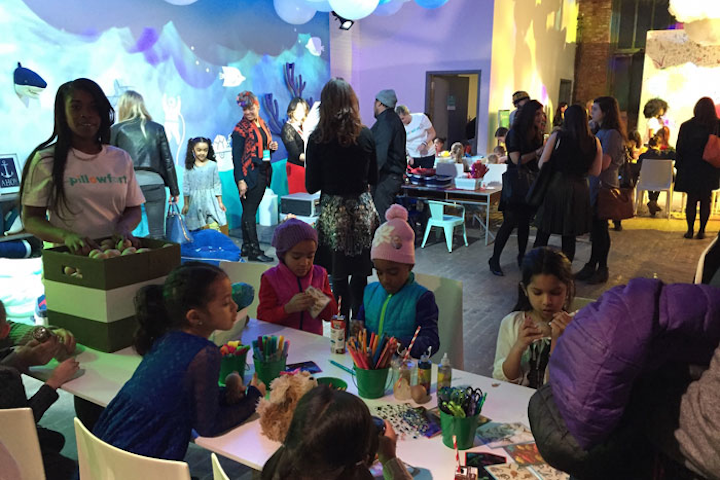 Photo: Courtesy of Target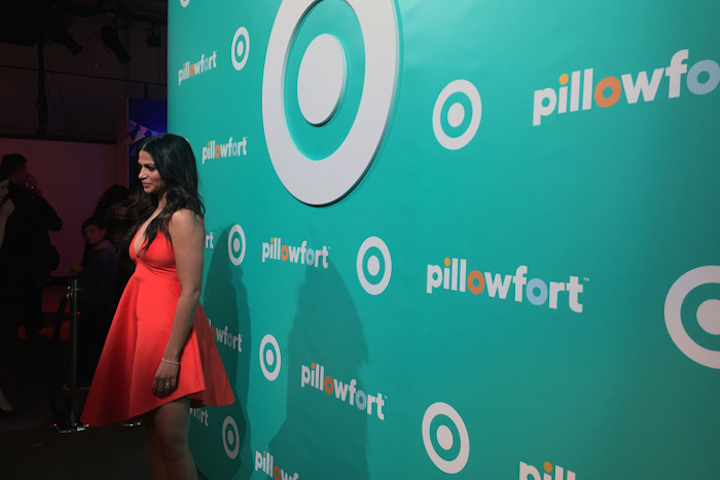 Photo: Courtesy of Target
Featured Venues/Suppliers: